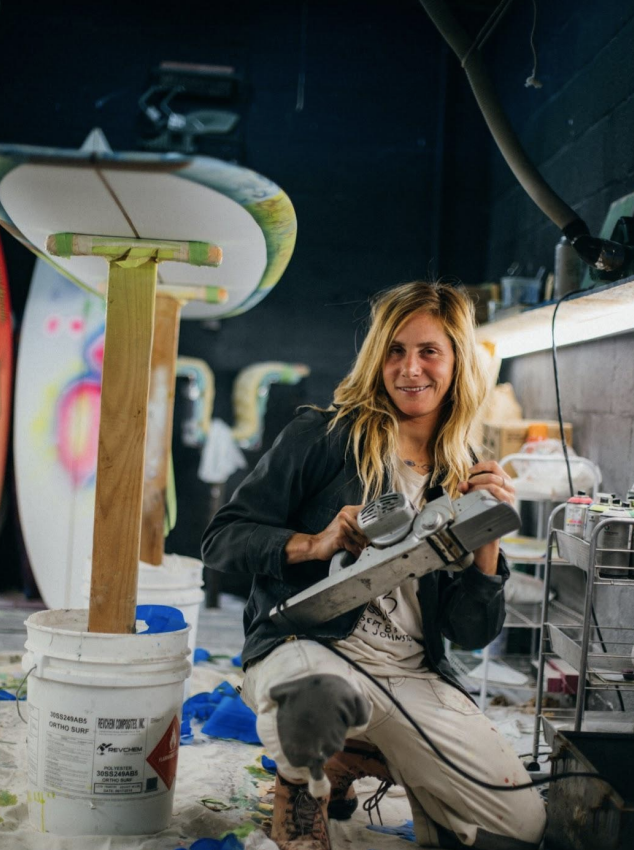 Cecilia Pou: After graduating from RISD, what kind of work did you do? What artists were you working for or with?
Rachel Lord: After college, I worked for and collaborated with Ryan Trecartin and Lizzie Fitch in Miami and then later in LA. Between them, I worked for a merchant services provider in New York.
CP: Who were your art inspirations when beginning your career?
RL: Paul Laffoley, Jim Shaw, Charles Burchfield, Joseph Beuys and Mark Lombardi.
CP: Who are your art inspirations now?
RL: Rick Griffin, C.R Stecyck, and Scroff.
CP: What aspects of surfing are most engaging to you?
RL: Drawing critical lines, turning at speed, collaborating with the ocean, a pod of dolphins sending you the perfect wave, catching the last wave of a set, embodying spontaneity and a nice day spent with friends.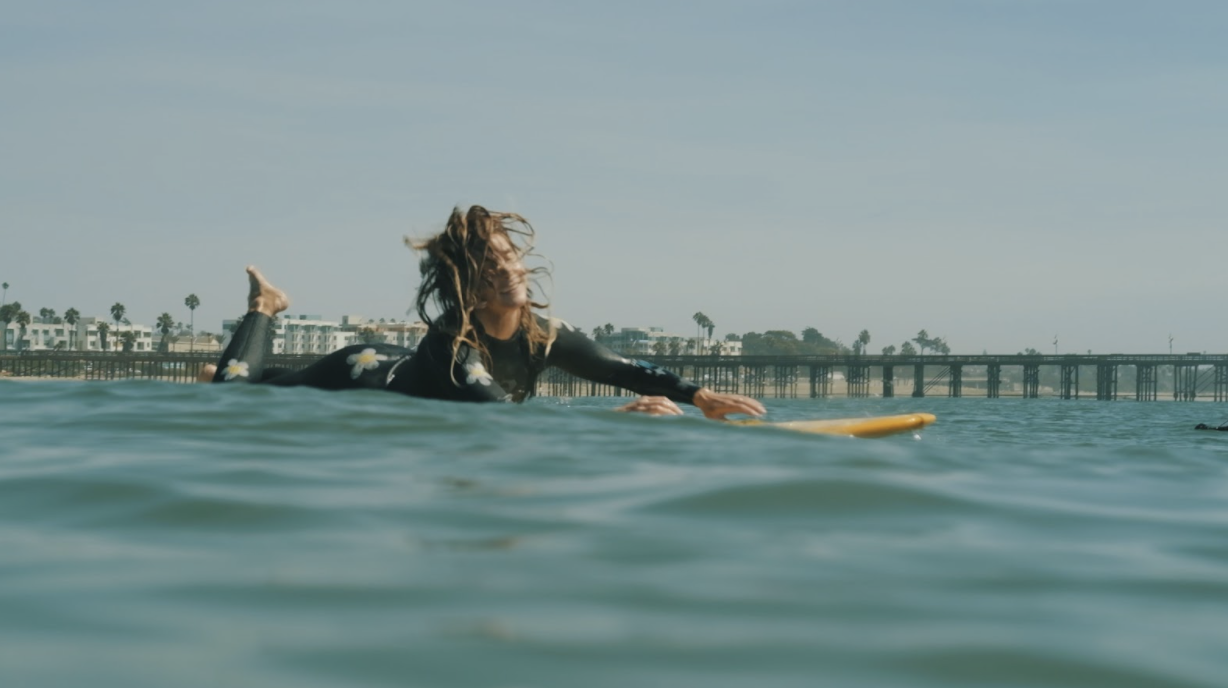 CP: What aspects of shaping do you find most enjoyable?
RL: Method acting as water, sculpting by the erasure of shadow, riding my art and seeing it out in the world living.
CP: How do you see the worlds of art and surfing interacting in the future?
RL: I think more and more artists will begin surfing, as life outside of aligned pleasure seeking loses meaning due to the collapse of social institutions and structures. The world is changing and surfing offers a model for a better way to be in joy and harmony with the ocean.
CP: What was the process of learning how to build surfboards like?
RL: Patriarchal and arduous! Just kidding, but not really. I skirted a lot of growing pains by having a range of material experiences that I was able to translate into board building: wood carving, ceramics, figure sculpture, fashion design, steel work, ski tuning and painting. But I was very much an autodidact out of necessity. It is very rare for someone to just invite you into this craft; most learn through a patriarchal lineage of initiations. But having access to a bay with tools and 3D design experience allowed the tools to teach me themselves. I am still learning every day; each board shows me how much I have to learn and I am constantly trying to improve and expand my skill. Recently, I have had the honor of working with Lance Carson, which was my first official "lesson." I was so excited and grateful that I had to leave the shop for a little cry afterwards. It's not everyday you get to work with a true legend.
CP: How are you looking to develop your board building business for the future? Are you planning on launching any clothing or accessories in the near future?
RL: I am excited to develop my website further and streamline my ordering experience for customs. Clothing is in development for spring, starting with shirts, sweats, surf earrings and towels. I am also working with Free People on a board collection for spring and I will continue to produce boards for Traveler Surf Club.
CP: When did you begin surfing competitively? What do you enjoy most about participating in surfing competitions?
RL: I began surfing competitively three years ago. I love the genuine fun of the community within the Coalition of California Surf Clubs (I ride for Malibu Surfing Association). I also love sportscasting and relish announcing some of the contests as well. Recently, I had my first win at the MSA Classic First Point Invitational, which was very meaningful to me as it was the first contest I competed in three years ago.
CP: What aspects of your traditional art education have been most helpful to you in your current work?
RL: Color theory and 10th grade geometry are the two most foundational parts of my practice. Because of the nature of the resins and pigments used, color theory is crucial to a beautiful glass job. I employ insights and experience from my RISD freshman foundations classes along with sculpture and painting classes now as a board builder more than I did as a more conventional "artist."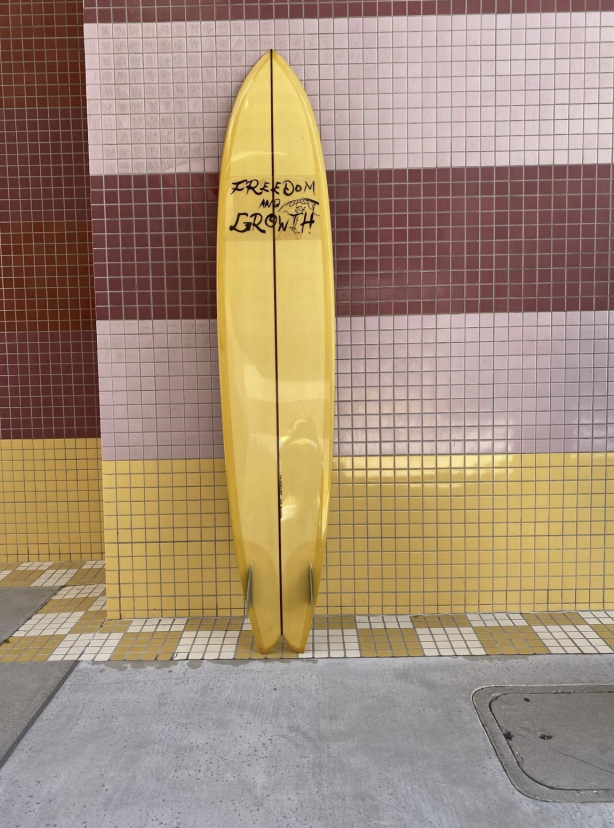 CP: How do you find design inspiration for your surfboards?
RL: I start with the wave and the types of lines I would like to draw. I look to historical shapes and tend to favor more classic outlines. I try to let the foam speak to me in the way Michelangelo let marble speak to him.
CP: What are your favorite beaches to surf at?
RL: Malibu and Rincon.
CP: What is your favorite post-surf meal?
RL: A burger and a sour beer.
Craving more culture? Sign up to receive the Cultured newsletter, a biweekly guide to what's new and what's next in art, architecture, design and more.