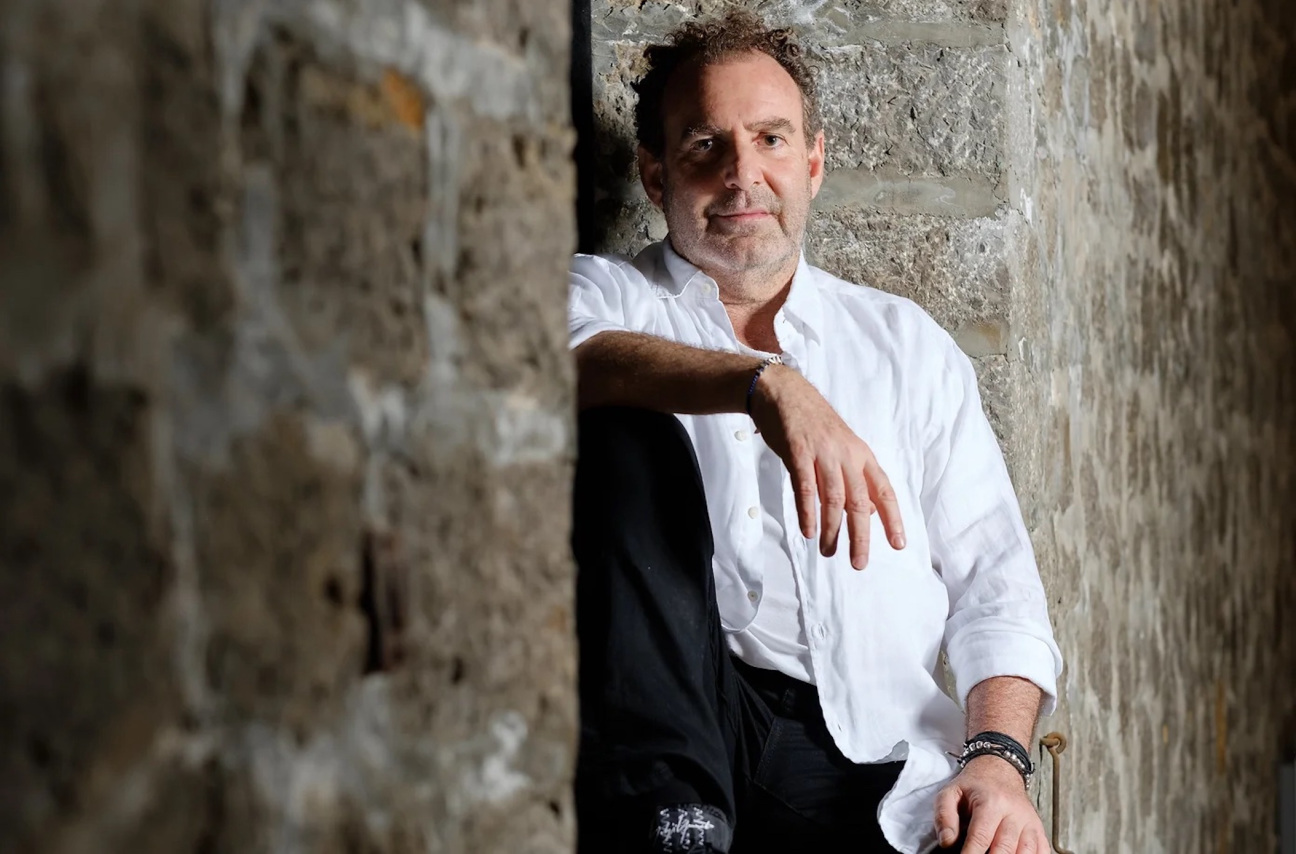 CULTURED: Where does the story of your personal collection begin?
Lio Malca: It all began in the early 1990s. I started to buy prints from all of the masters of the Pop Art movement, with special attention to Warhol prints from The Andy Warhol Foundation. With the money I would make, I would buy what I could and what was in my price range from [Keith] Haring, [Jean-Michel] Basquiat, [Kenny] Scharf, and [George] Condo.
CULTURED: You were an early collector of iconic street and Pop artists. Who, working today, do you think is carrying on their legacy?
Malca: I continue to be drawn to street art, spontaneity, and intuitive painting. But I must say that part of my evolution has been to learn to appreciate well-thought-out works of art, paintings that the artist plans in his mind and takes time to develop. That knowledge comes with the passing of time, learning to be patient, and waiting for works to be completed after many days, months, and sometimes, years of work. I like to say that, for the rest of my time on earth, one of the many things I'm still learning is to wait, to take my time—which in a way is a contradiction since as time goes on, you learn the importance of waiting, even though the time in front of you gets shorter.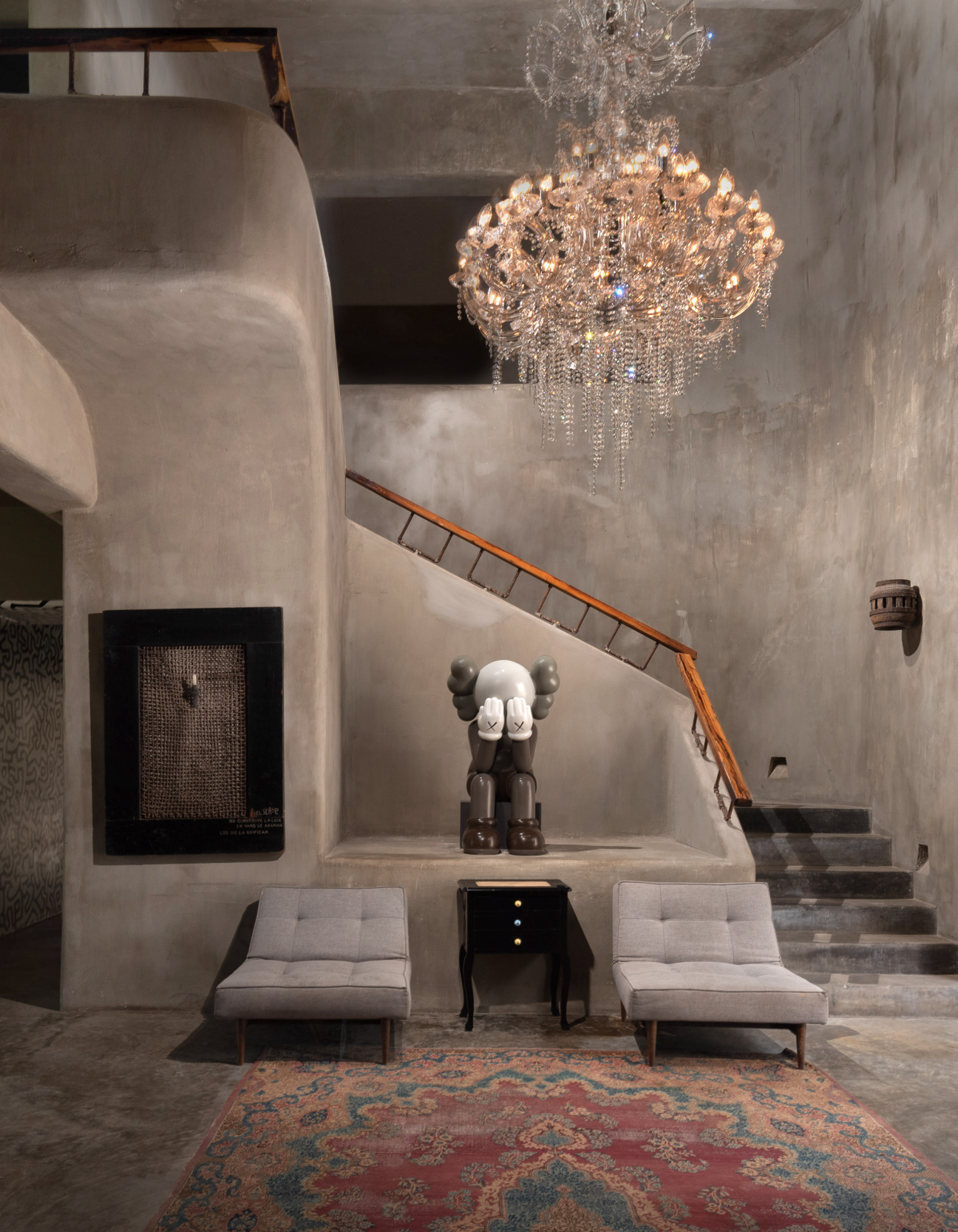 CULTURED: When do you decide to add works to your collection?
Malca: Every time it touches me in that one spot—I would call it my soul, my higher energy receptor, or maybe better describe it like a buzzer/bell going off. It's automatic and intuitive; the decision is made instantaneously, perhaps like love at first sight…
CULTURED: Do you remember the first piece you purchased?
Malca: I remember very clearly. [It was a] Spanish artist, José Luis Samper Sánchez-villacañas, two magnificent works, fire etching oil on wood, Cierra [and] Cierre. They still hang in one of my homes.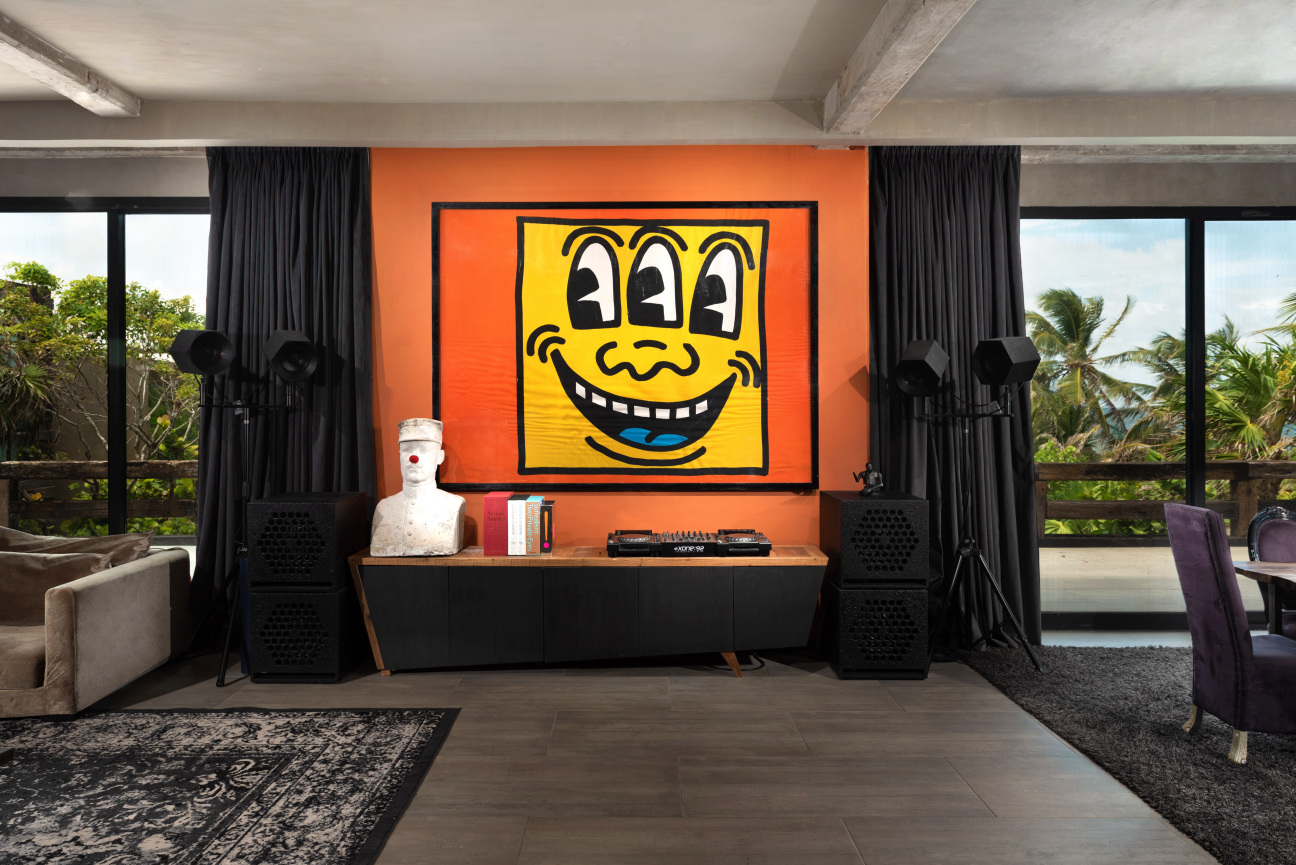 CULTURED: Which works provoke the most conversation from visitors?
Malca: Those that are, to some, controversial but not to me, like Mark Ryden's Rosie's Tea Party, [2005]. I was lucky enough to be able to acquire the painting in 2005, and it was almost banned from a museum show at the Virginia Museum of Contemporary Art. The government got involved and said the work was controversial because of religious issues, but I decided to give it to the museum anyway. They really wanted the piece, so they ended up putting a security guard by it and covering it completely in glass.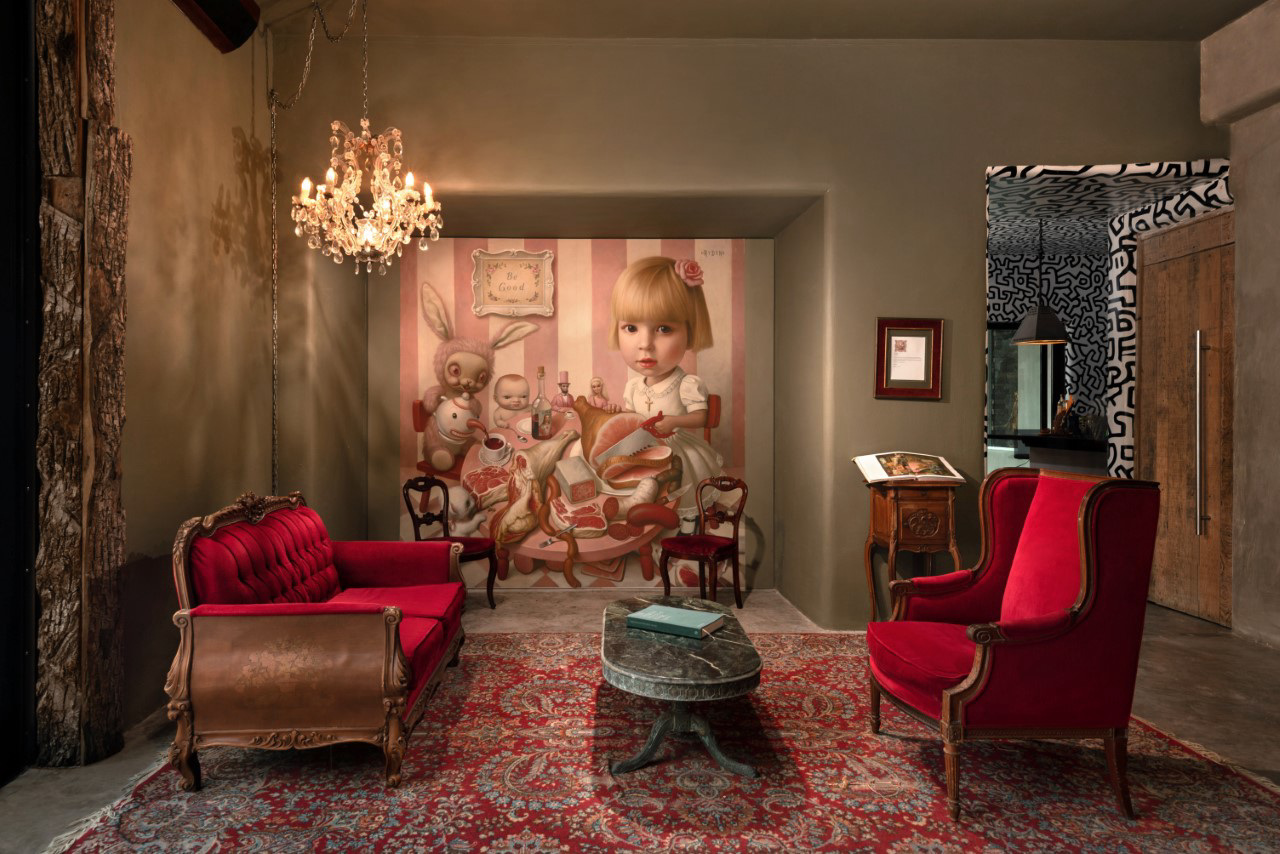 CULTURED: Which artists are you currently most excited about?
Malca: I keep discovering amazing new, talented artists. Genesis Belanger, Eva Beresin, Michael Bauer, Thomas Dillon, Spencer Lewis, and the list goes on and on…
CULTURED: What are you able to do in your new Tribeca exhibition space that you couldn't do in Chelsea?
Malca: I want to share more art and for that you need walls… Many walls, big walls. I want the space to be hipper and more dynamic for important installations and performances. For me, it's a multidisciplinary space. That is why I don't want to call it a "gallery." My first show in the space, opening May 20, will include immense and bold paintings by Rafa Maccarón, a longtime friend and artist I've collaborated with in the past. These new large-scale works were also partially created in the space on the artist's visits to New York, something that was impossible in Chelsea.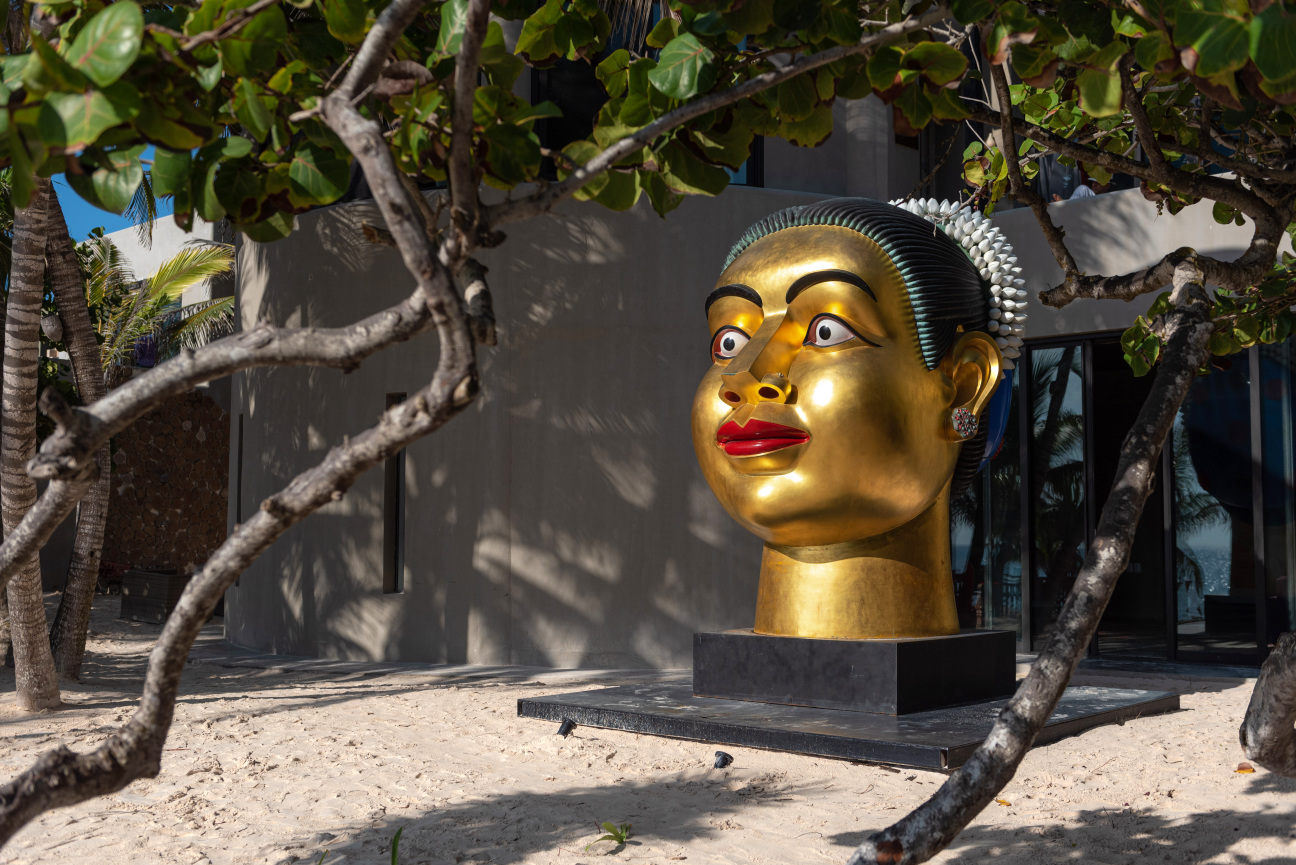 CULTURED: What was the most challenging piece in your personal collection to acquire?
Malca: Probably the Keith Haring Pop Shop containers! I was always trying to figure out what happened to them. They were made by Keith in Japan with the same concept of the Pop Shop in New York. I had heard that they ended up somewhere in Amsterdam and were owned by George Mulder. Finally, after a few years, I got in touch with him. Once on the phone with him, I said, "I was told that you have some works by Keith Haring, including the Pop Shop containers," and I wanted to know if he would like to part with any of the Haring works he had. I asked him for images, and he said, "No, no photos. If you want to see the Harings, come to Amsterdam."
That was a Monday morning; I was in Amsterdam by Thursday. He took me to see some works here and there, but I kept asking about the Keith Haring containers, and he kept dancing around the answer. At the end of my trip, he said, "Let's do the first deal and then you can come back to see the containers." So I did. I came back probably one month later, and we drove to a remote barn about two hours outside Amsterdam and there they were, covered in transparent plastic, pretty much disassembled, but to my eyes, I was in front of what I believe is the most important Keith Haring work ever. I was in awe and speechless!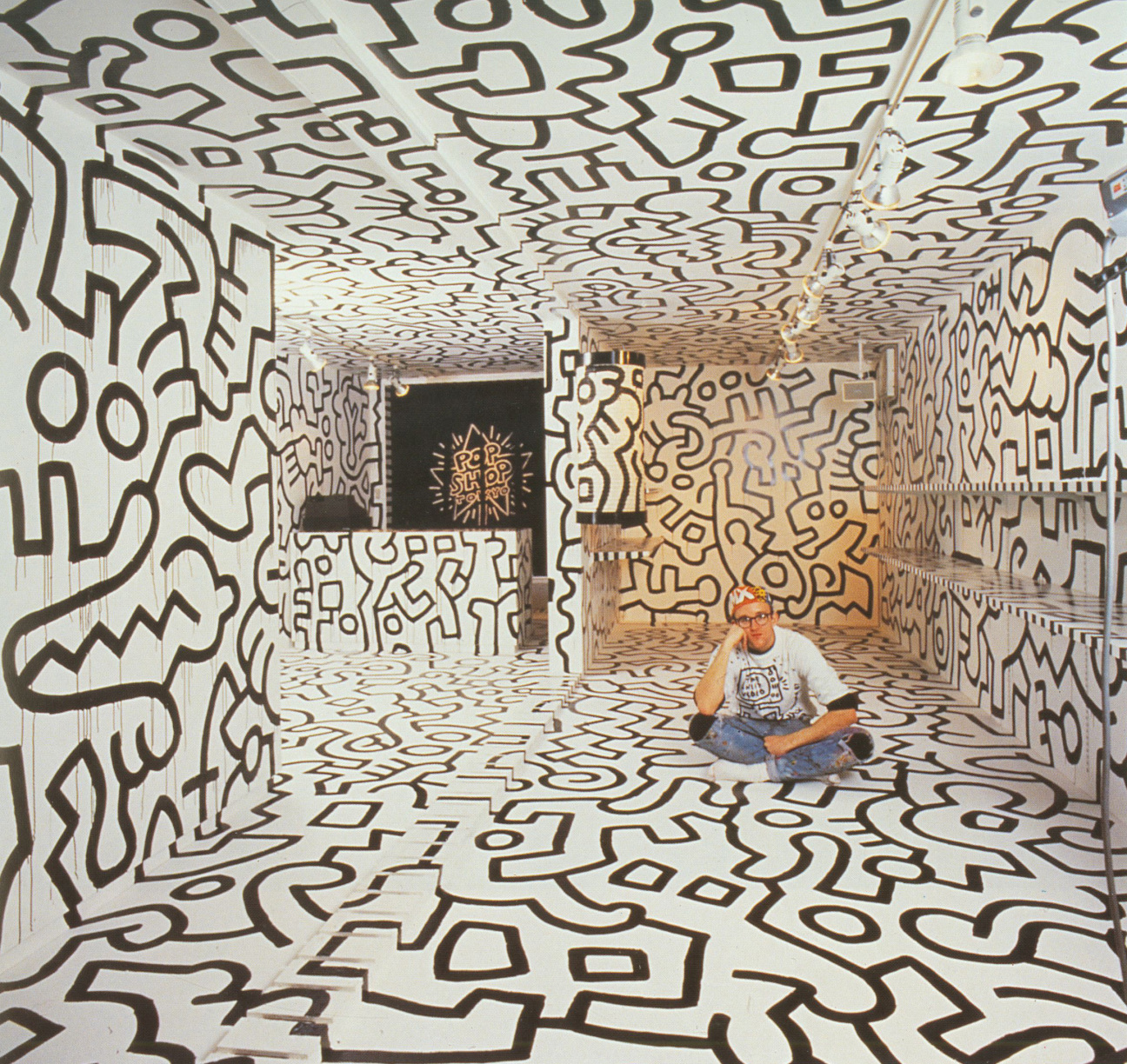 The negotiation started with many conditions. 1: Joint ownership until fully restored. 2: Restoration had to be made by an expert in Amsterdam and George managed the coordination so that it would be able to be seen by the public, while in progress. All of this took approximately one year, and then we showed them in the South of France for the first time since they were made in Japan. Now they have been displayed in museums, like the monumental show in Paris at the Musée d'Art Moderne de Paris.
My dear friend George Mulder passed away in 2015, but he was able to see the piece displayed, restored, and I was able to get to know George, a visionary and way ahead of his time. More importantly, I was fortunate to be his friend for a good decade or so.