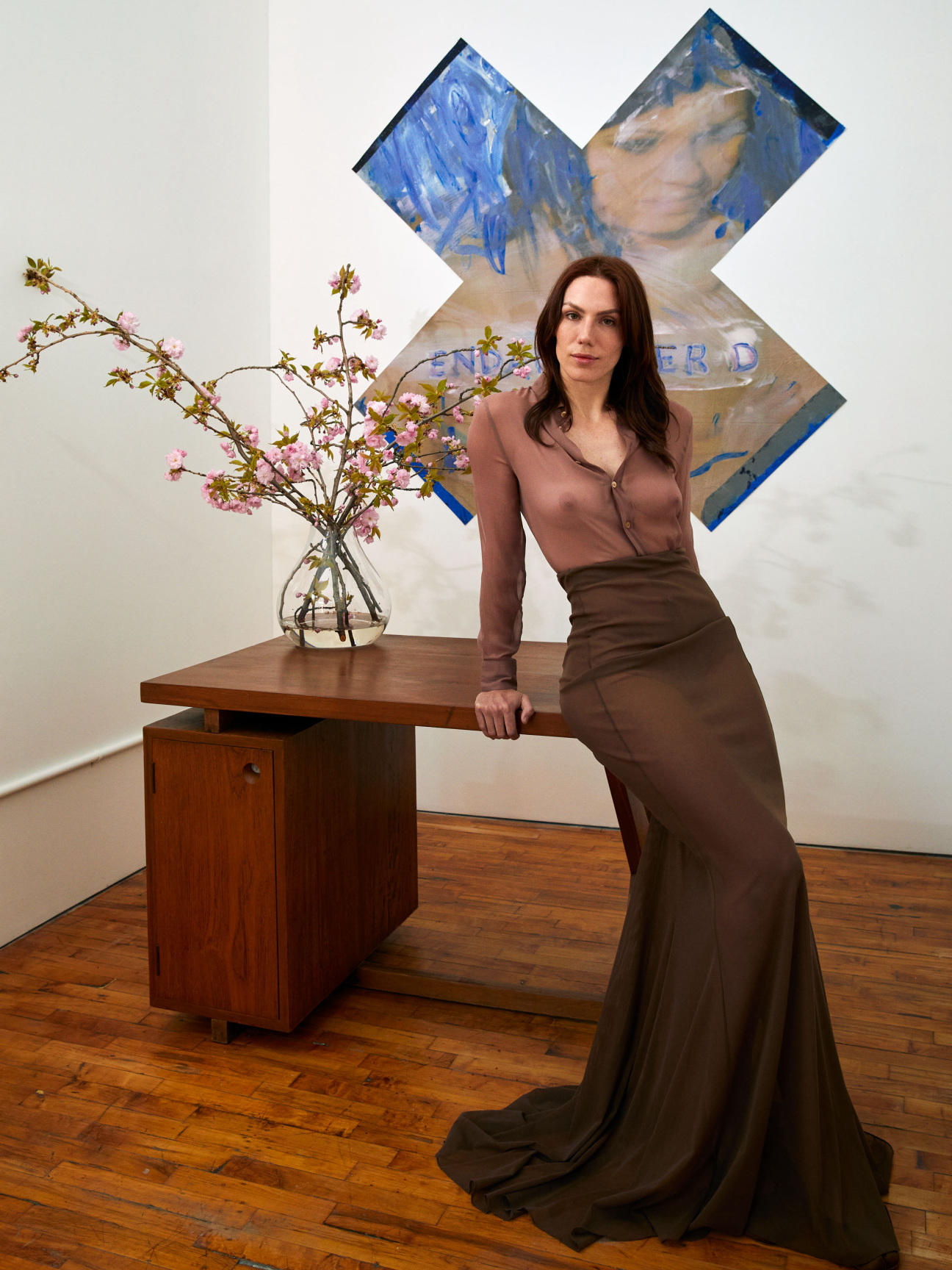 "The art world of five years ago isn't the art world of today," says gallerist Tara Downs. "You have to be adaptable, but that's what makes it beautiful."
If anyone understands adaptability, it's Downs. When she opened her eponymous solo venture in March, the gallery had recently moved from Bowery to Broadway and transitioned from Downs & Ross, the joint venture she co-founded in 2017, to Tara Downs. "I can't lie, it was a lot of work and many 16-hour days," Downs says. "I was building something new and rebranding, but at the same time, I was continuing something that already existed, tending to the gallery's artists and collectors. It's all been worth it, though, and I'm proud, even if the 16-hour days still happen occasionally."
As she settles into the solo endeavor, Downs is looking to the future with a packed schedule of programming, art fairs, and exhibitions, including two buzzworthy solo shows opening today: "Rute Merk: XP" and "Deanna Havas: Message From the Source."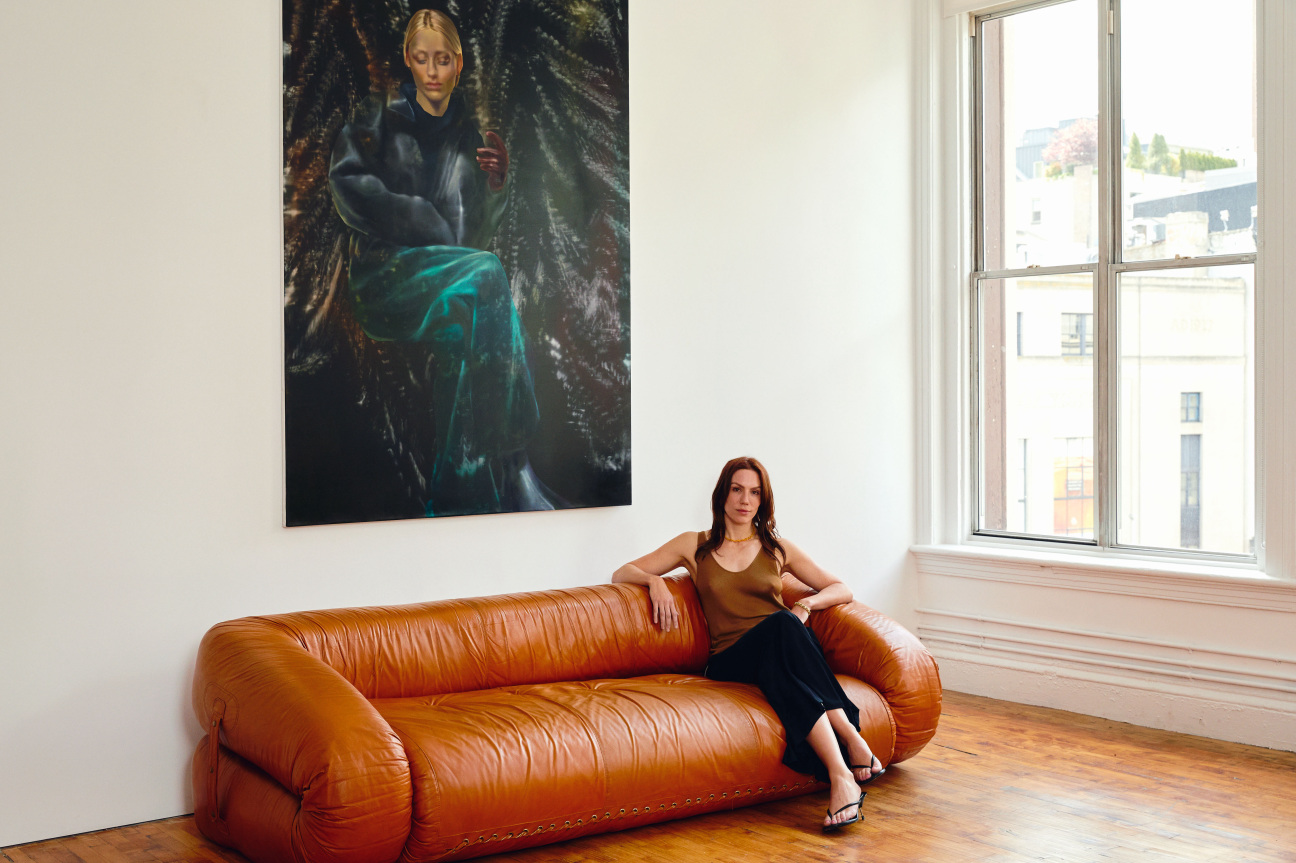 "Rute is a star of the gallery's program," says Downs. "She's had an incredible year of sales and collaborated with fashion and editorial giants like Balenciaga." Merk's painterly style draws inspiration from the virtual realm, blending a futuristic, digital aesthetic with a clear command of her oil medium. Her subjects resemble disaffected youth and humanoid cyborgs that appear androgynous, angular, and digitized. "It's almost as if her figures are effervescent," Downs adds.
Havas also embraces a digital aesthetic, reinterpreting art historical tropes and everyday imagery through a contemporary lens. Employing freeware graphics, Photoshop, and stock photography, Havas reimagines subjects from advertising and commerce, as well as artists like Vincent van Gogh, in ethereal and humorous paintings.
Outside the gallery, Tara Downs is participating in the upcoming Independent Art Fair with a racy presentation of work by Darja Bajagić, Marie Karlberg, Jacqueline Fraser, and Catherine Mulligan. Marking the gallery's first fair presentation as a solo venture, Independent is an important moment to introduce Tara Downs to the public and offer a sense of the new operation's ethos. But Downs isn't playing it safe.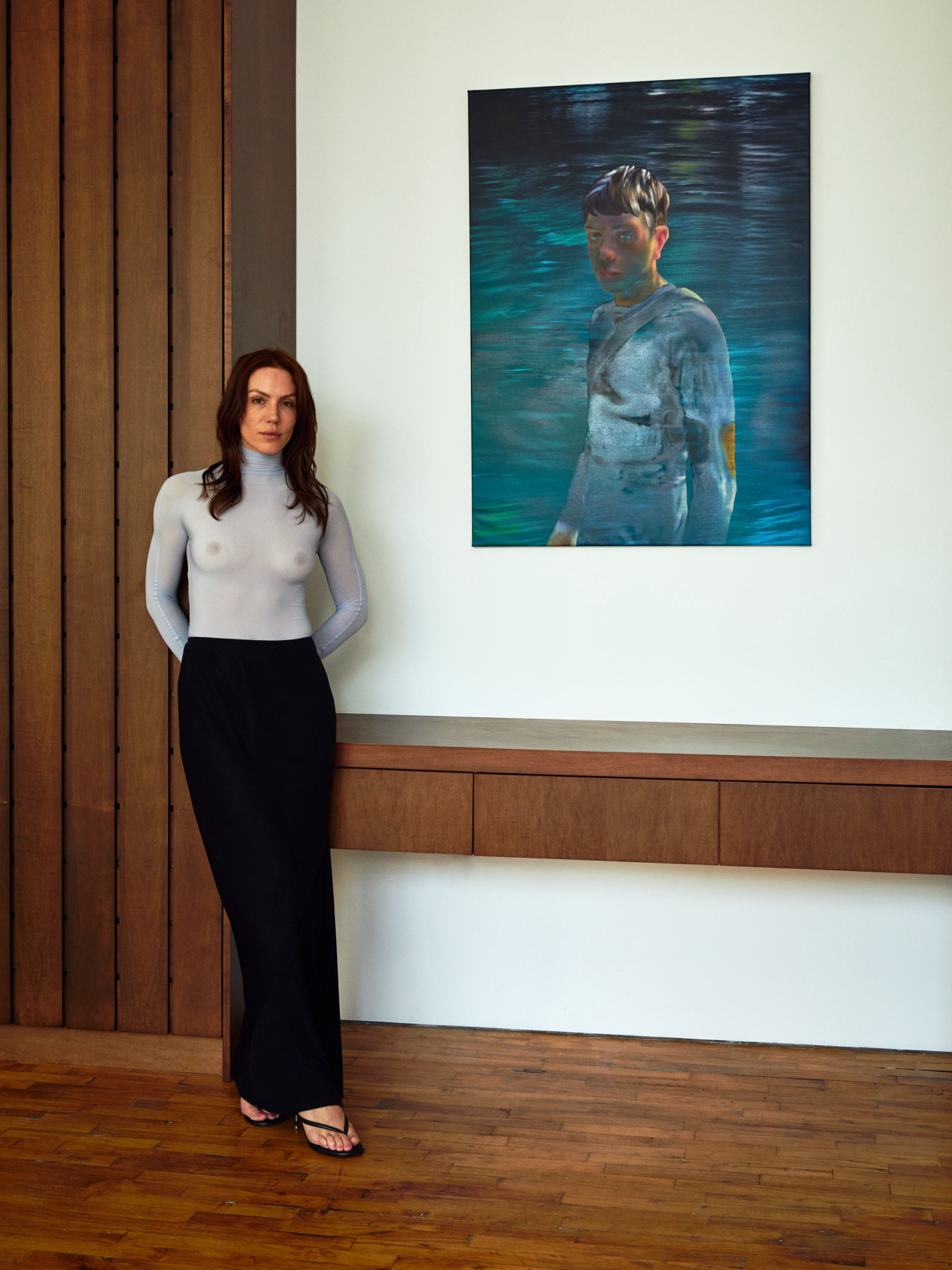 "If there were ratings, our booth might be R-rated, but I'm not afraid of controversy and I love working with artists who feel the same," Downs says, offering as an example Karlberg, who parodies the reverence for expressive, masculine gestures in art history by stamping her own paint-covered backside on recreations of works by figures like Daniel Buren and Piet Mondrian.
In addition to fairs and exhibitions, Downs has planned an ambitious programming schedule. The gallery will host artist talks, including one on May 16 between Merk, Havas, and writer Dean Kissick. Downs is also launching a series called "Downtown Dealers" that aims to bring transparency into the industry and encourage collaboration and peer-to-peer dialogue. The first talk, moderated by Elizabeth Dee, founder of Independent, will be held May 31 and will bring together a multigenerational group of gallerists to discuss a range of topics from how they started their businesses to the successes and challenges they've faced.
"We all live so many different lives in the art world; it's rare to start out as one endeavor and remain that way for decades," Downs says. "I'm proud of my entire journey in addition to each individual chapter. As far as this chapter goes, transitioning into Tara Downs has shown me how great life could be."
"Rute Merk: XP" and "Deanna Havas: Message From the Source" will be on view through June 17 at Tara Downs.