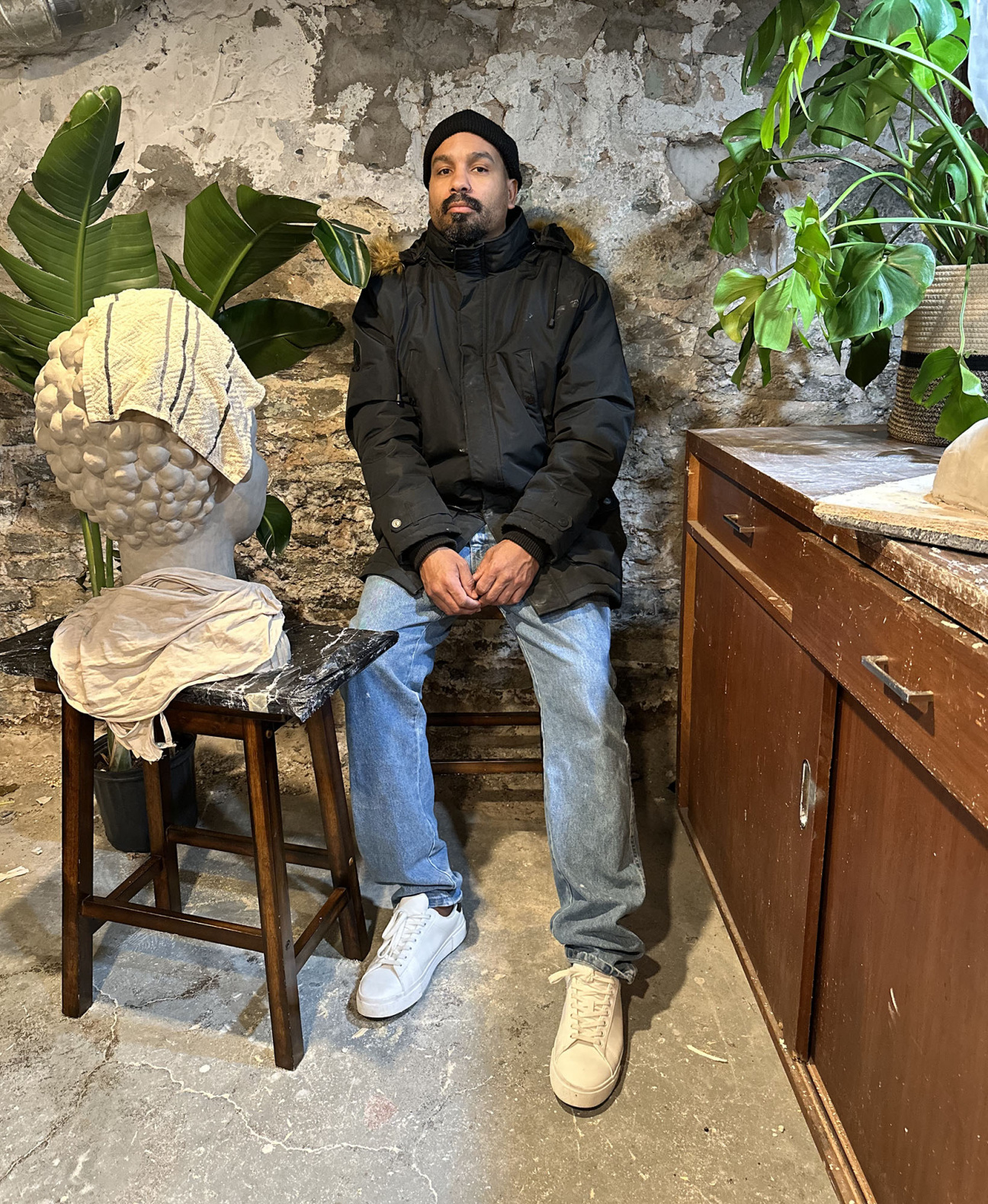 Mustafa Ali Clayton, the multidisciplinary artist known for his mirrored, caricaturized ceramic busts and the wooden assemblage plinths on which he displays them, reframes figurative traditions through his soft defiance of the legacy of classical portraiture. "The head is the most identifiable [body part] and has the most expression,"Clayton says of his signature busts.
The Los Angeles-based sculptor began his career as a painter, taking inspiration from Classical Realism and the Harlem Renaissance movement in order to create representational figurative works. It wasn't until he began to question, in the artist's words, "what makes something not look real," that his practice expanded into other, more organic, materials. Today, the artist says that his process is shaped by his ability to fail—a commitment reflective of his own resilience and, no doubt, the unapologetic nature of ceramics. ""Working with and firing clay is like a spiritual, educational experience," he says. "It has been a journey through process, a connection to clay by way of the human body." Clayton takes popular culture as his inspiration, creating works both functional, such as Sea Chest Powhatten, 2021, a mixed-media basket with beaded handles; and decorative, such as his Air Max series of ceramic shoes. Much of Clayton's work is rooted in the contrast between the organic and the artificial, incorporating materials from the natural world (earthenware clay, wax, wood, and beads) into his high-gloss forms. They are occasionally staged alongside sculptures of domestic objects like cosmetic bottles and dishes, inviting viewers to further dissect the dialogues embedded within them.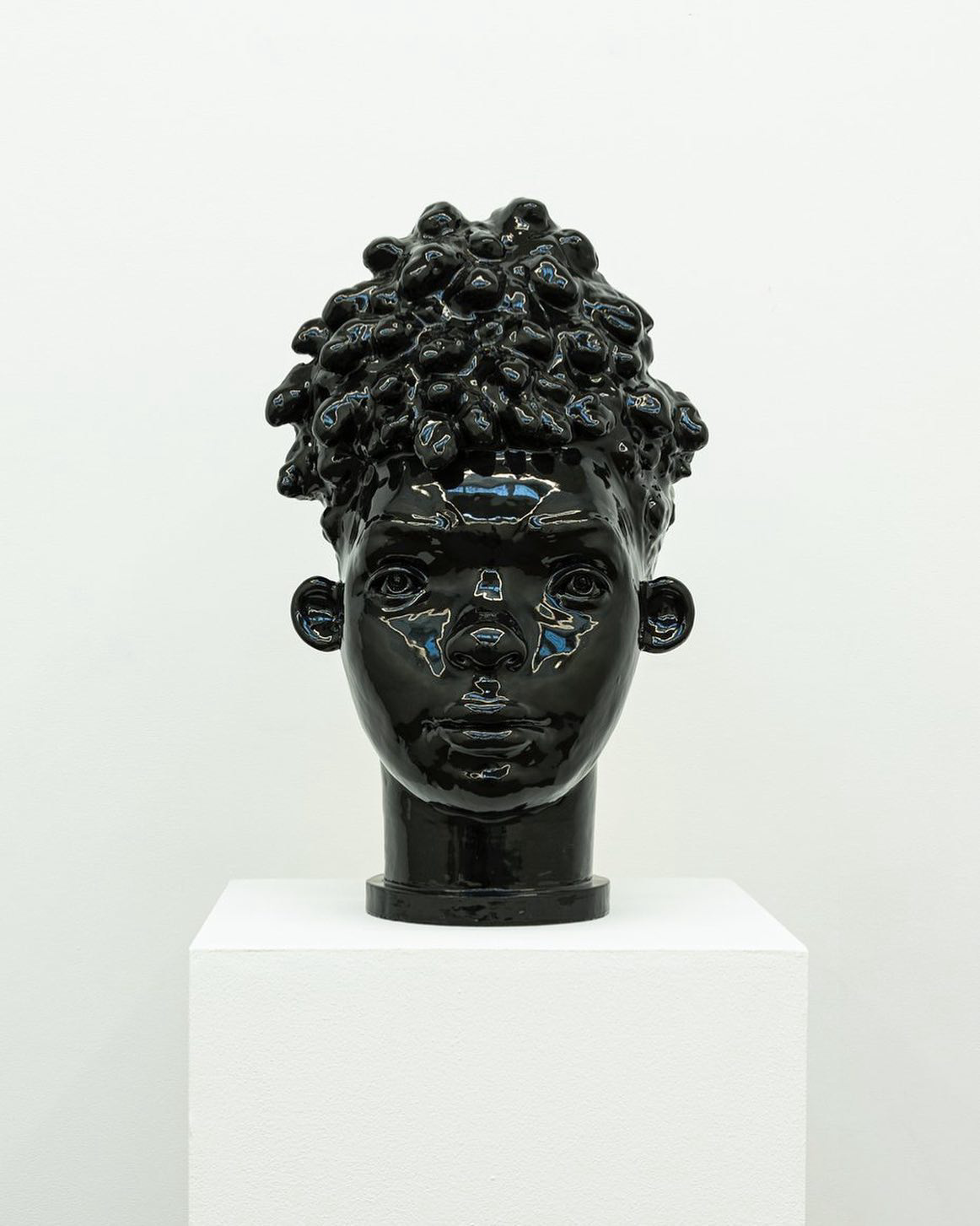 Clayton's busts are defined by exaggerated features—wider eyes, smaller ears, and button noses—warped facial proportions that the artist utilizes to direct attention to the subtle distinctions between the hyperrealist and the artificial to disarming effect. These characteristics are a nod to anime—a major childhood influence that Clayton has passed onto his three young daughters—which contrasts the appearance of innocence with the exploration of darker subjects.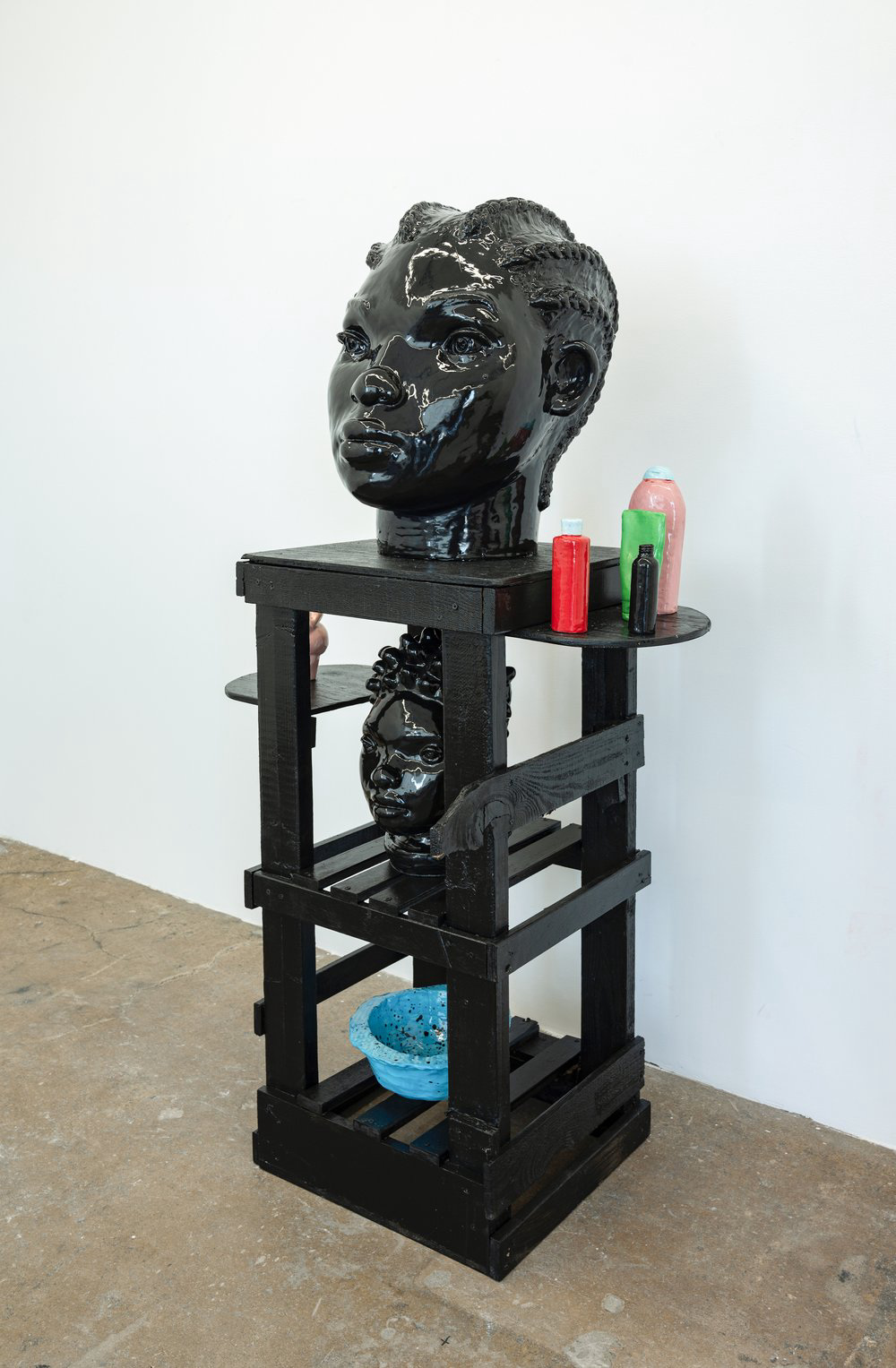 Clayton has a busy year ahead. Along with works on view at GAVLAK in LA and The Bunker Art Space in Palm Beach, the artist is preparing for an upcoming solo exhibition with Wilding Cran. In the meantime, the artist can be found immersed in his studio, chiseling away at a growing waitlist and pushing himself to scale up his sculptures with the goal of installing them in public places—a venture which he hopes will both reclaim and complicate those spaces. "Making works that are a reflection of society—of those who were always there but haven't been shown before—feels to me like a redemption of sorts. It is almost a way to provide a visual education for people who are traditionally in power and those who feel powerless by eliminating the hierarchy that putting something on a pedestal suggests," he says. "The end goal is making a full body, and to go even larger."