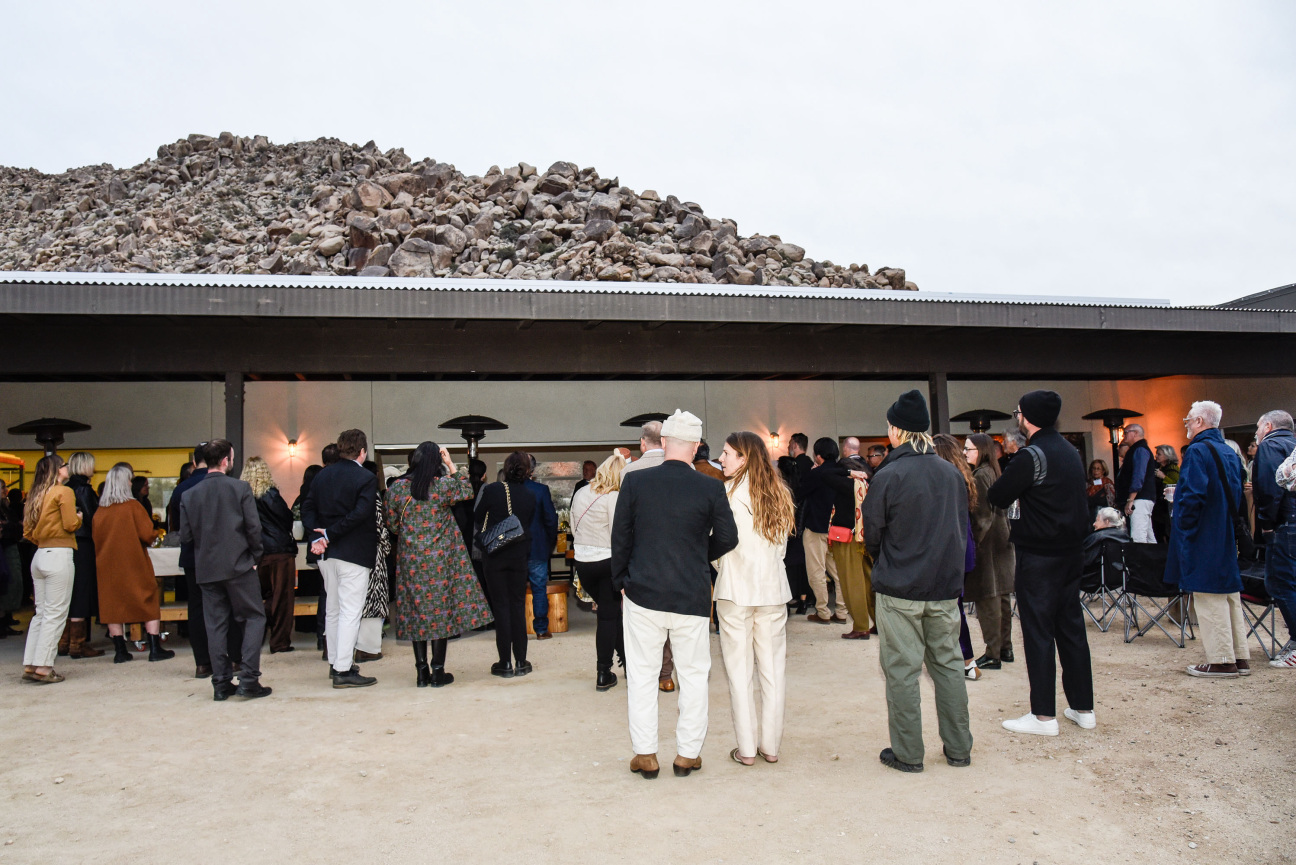 ​​Every day between this past Christmas and New Year's, Rob Pruitt, legendary New Yorker turned part-time West Coast resident, looked out from his Palm Springs home and painted the naturally recurring gradients of the sky. The resulting work, Christmas Week (Palm Springs 2022), comprises seven small-scale panels that each capture a specific hour of sunset, from the fully saturated orange-to-magenta of late afternoon to the cool teals that emerge as day transitions into night.
It's a work "in the tradition of artists needing to be here to capture that Western light, framed by these beautiful earthy mountains," Pruitt said on Saturday night, as the painting went up for auction during an intimate fundraising dinner at A-Z West, artist Andrea Zittel's 80-acre former home and studio in Joshua Tree. In a lively sale led by former Sotheby's auctioneer and art historian Rob Levine, the work sold for $50,000.
"It will fit in the overhead compartment back to your primary residence," Levine joked to an intimate crowd of about 115 potential bidders, which included nature philanthropists and art collectors from Chicago, Santa Monica, Montana and beyond who also maintained second or third homes in the surrounding desert. Other guests included Zittel's gallerists, Shaun Caley Regen and Philomene Magers; artists with desert studios, including Liza Lou and Janelle Pietrzak; as well as Anne Imhof who, as a Berlin-based artist, was likely the farthest from home. The evening raised more than $200,000, marking a successful first-ever fundraiser for High Desert Test Sites, the non-profit artistic platform Zittel co-founded in 2002.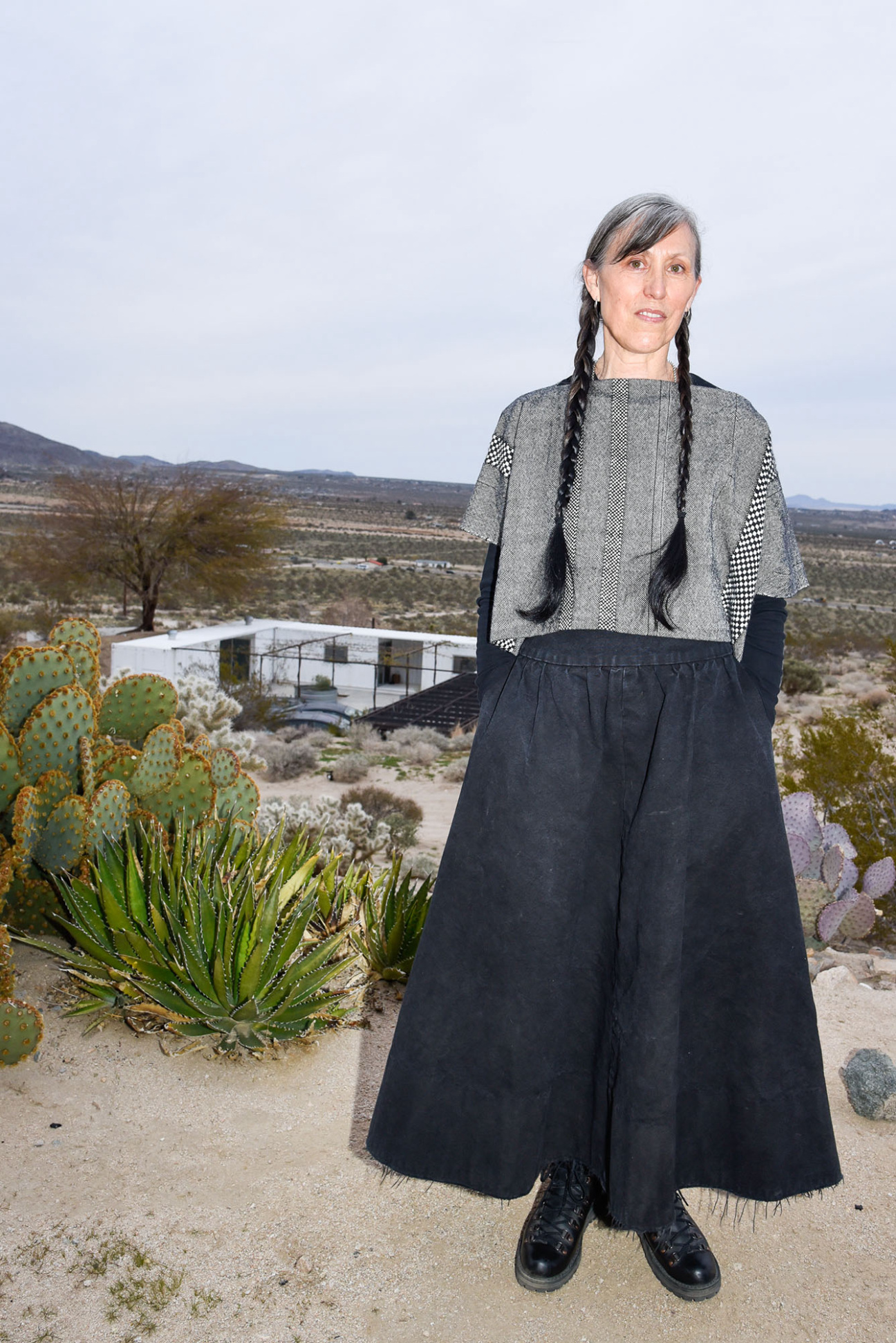 Counting two decades and 11 biennial exhibitions, where works have ranged from land art installations to ephemeral performances, HDTS is now undergoing "a period of transformation," as board chair David Knaus put it. Last year, Zittel stepped down from her leadership position to the more behind-the-scenes role of artistic director, and left A-Z West for a more private life in the new home she built just a few miles down the road. In 2022, HDTS mounted its last biennial, and under the direction of a newly expanded board of directors, merged with A-Z West as it pivoted to more philanthropic pursuits: a soon-to-be announced new artist fellowship, and educational programming in collaboration with the local nonprofit Groundwork Arts. High Desert Test Sites is currently searching for an executive director, according to board member Susan Lubeznik: "As we're growing out this organization, we need to put a management structure in place to help develop it into the future."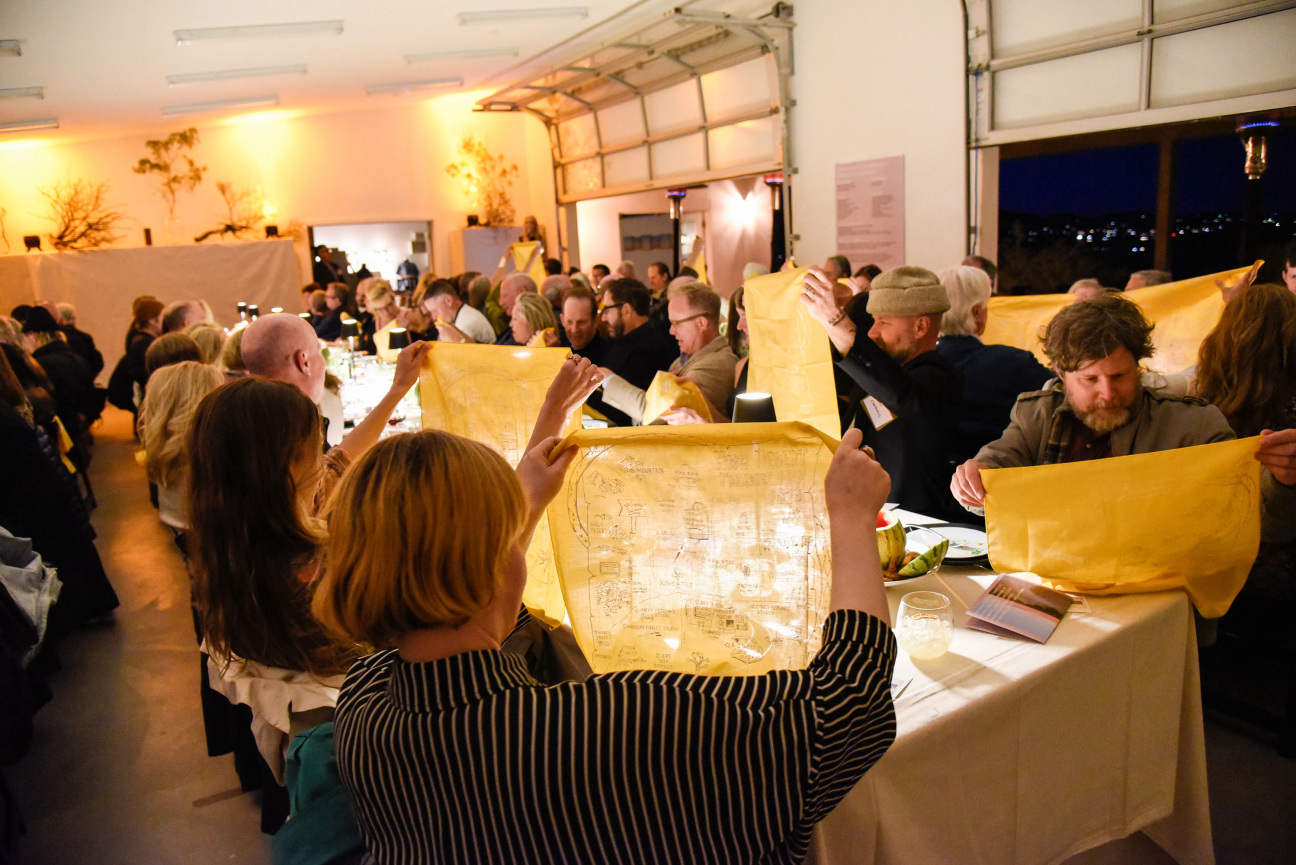 Marking the next chapter in the ongoing HDTS experiment, Pruitt, a longtime friend of Zittel's, curated a memorable, treasure box-themed evening. The courses were served in surprise containers: panzanella salads inside hollow watermelon rinds, roasted vegetables in scooped-out bread bowls, deconstructed cobblers stacked in tiffins. Donors at the $5,000, $10,000 and $15,000 levels took home one of Pruitt's High Desert Test Sites Treasure Boxes, a collection of cigar boxes bearing Pruitt's gradient paintings and a work of art by one of 11 artists, including Heather Day, Jack Pierson, and Zittel herself. Pruitt described Zittel as his "lifelong professional crush," and in turn, she said, "he holds such a special spot in my heart." The artist recalled, "I entered the art world in the early 90s when Rob was a rising star and I was a gallery assistant, and he was one of the few art stars who was actually really nice to me."