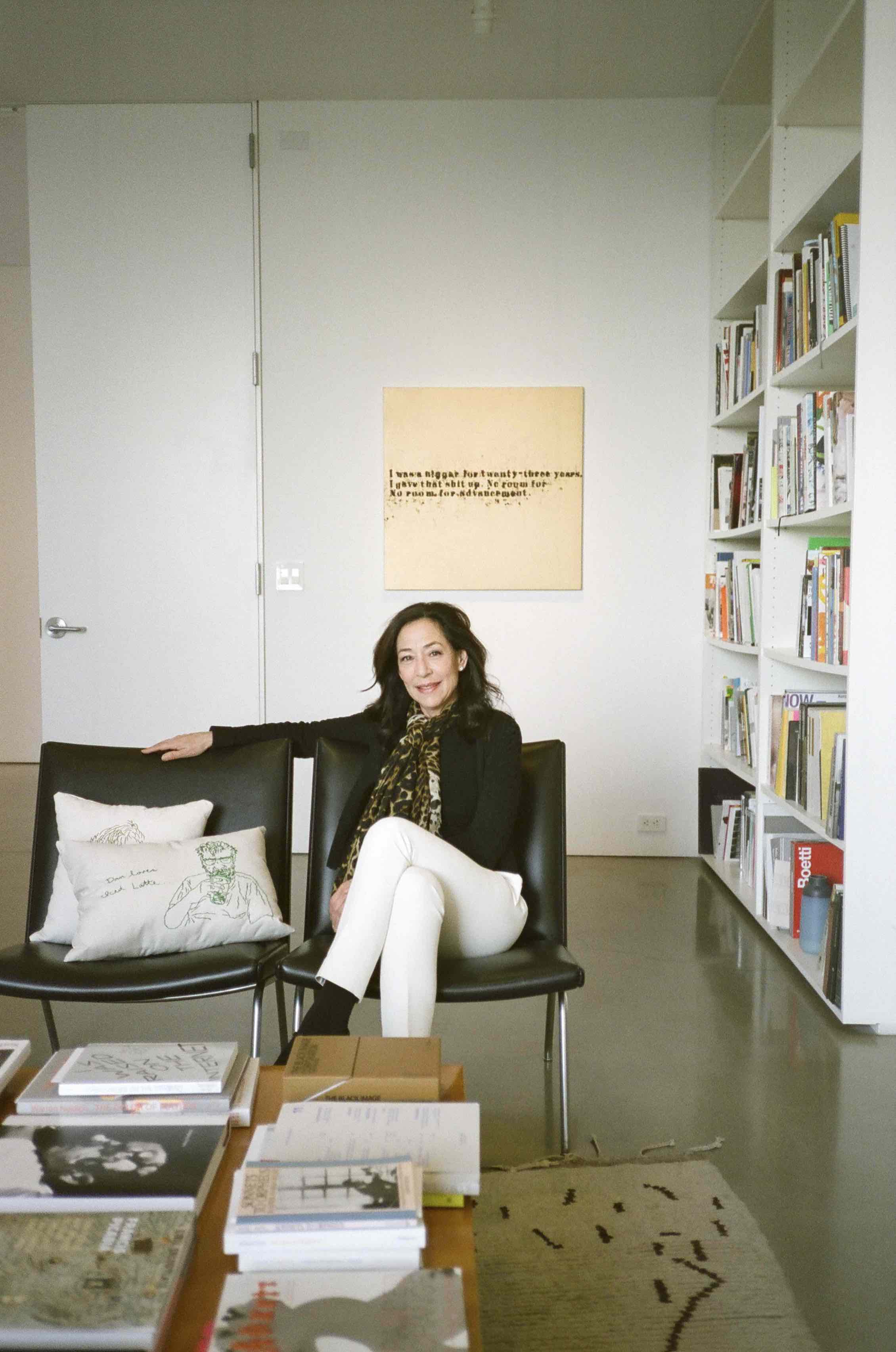 Angella Nazarian: What was the first piece of art you saw that made you want to work in the art field?
Shaun Caley Regen: That's a hard question. The first moment I remember was when I was 20 and studying in Paris in 1981. There was a show of David Hockney's photographs of swimming pools at the Centre Pompidou that seemed so contemporary and beautiful and resonant.
AN: I read that growing up you admired Angela Davis. Tell me a little bit about that.
SCR: My parents were graduate students, and I grew up during the civil rights and later the feminist movements. As kids, we were dragged to many marches. I read Angela Davis very young, and she was a hero to me. I think that both movements were ingrained in me as a child.
AN: Has that influenced some of your decisions when choosing artists?
SCR: Oh, absolutely!
AN: How does that kind of mindset permeate the exhibitions you have and the artists you tend to represent?
SCR: Some of the women artists I have been working with for a long time, like Catherine Opie or Liz Larner, very much have a political voice. And many of the male artists I work with have the same. I think art can't be apolitical.
AN: You have a wonderful mix of local Los Angeles artists like Opie, Larner, Doug Aitken and Raymond Pettibon and international ones like Anish Kapoor. Has your strategy always been to have both local and international artists?
SCR: Well, I moved to LA from Milan, where I was the managing editor of Flash Art, and my husband, Stuart, worked at Rudolf Zwirner's gallery in Cologne. We both had a lot of experience outside the US, and being international was important to us. A lot of times decisions were made with us thinking about what LA needed to see, while simultaneously supporting local artists.
AN: Speaking of your work with Flash Art, what made you decide to move from Milan to LA?
SCR: A relationship.
AN: Ah-ha! And what made you decide to stay on?
SCR: I guess because we opened the gallery. I moved in the summer of '89 and opened the gallery that December, and I just really liked Los Angeles.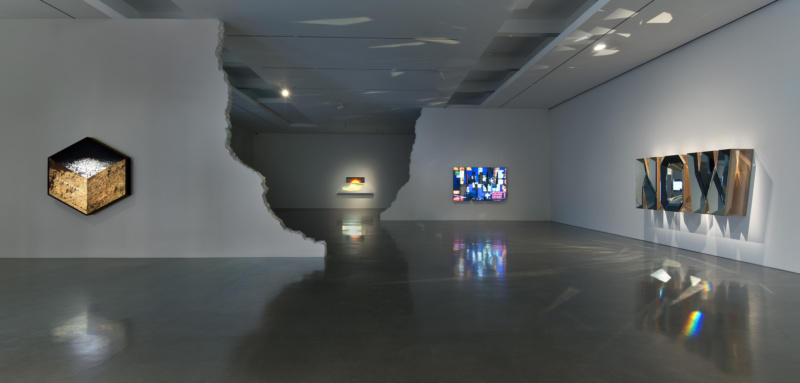 AN: Two years after you opened the gallery with your husband Stuart, you showed work by Matthew Barney, who was a 24-year-old unknown artist at the time. What made you decide to show his work?
SCR: Stuart was in New York and was going to visit Matthew's studio-mate, Michael Joaquin Grey. Michael and Matthew had gone to Yale together. When Stuart saw Matthew's work, he was blown away by it. It just so happened that the New York gallery Matthew was going to debut in had unexpectedly closed. So Stuart proposed a show at our gallery in LA. Stuart called me that day, and when I asked him to describe Matthew's work, he kept saying, "It's amazing. It's amazing. I felt a ping—just like what Leo Castelli must have felt when he went into Jasper Johns' studio." Stuart was awestruck, and we were so lucky to debut his work.
AN: You were also one of the first to show Opie and Toba Khedoori and the first to show Glenn Ligon on the West Coast.
SCR: I think so. It's fun to be the first and to grow with people.
AN: I ask a lot of women leaders: How does it feel to be the first? You are stepping into unknown territory. There has to be a mindset for visionaries to want to take risks, to be the first at doing something. Do you think of it as risk? Or do you always think of it as opportunity?
SCR: It's an opportunity. If there is a message or an artwork or an artist's oeuvre that somehow you feel needs to be seen, and if you believe in it, that's the most exciting thing that can happen.
AN: I remember Opie once saying that as a gallerist, you are so artist-centric that you have provided the space for her to explore her ideas to the fullest. How has being a gallerist changed throughout the years with all the international art fairs?
SCR: So much has changed. When we opened the gallery, no one had fax machines. Then we had computers and the internet, which changed the speed of everything. Before it was about putting up the best shows, having people look at them and having a critic write an important review, but that's all shifted. I like the old model more, but now we get to go to Miami and Basel and Hong Kong and Paris, all these wonderful places, which changes everything. Of course we maintain the same standards as before, but it tends to be a three-ring circus with a lot of travel miles.
AN: What advice would you give to a young gallerist?
SCR: To keep their overhead low and show things they really believe in. And, of course, find artists that they connect with.
AN: What was the best piece of advice you ever received?
SCR: In the first year of our gallery, Richard Serra told Stuart and me that we should work with our own generation.
AN: Do you think that LA has recently become a hub for artists, or has it always been a center for creativity, just without its due share of recognition?
SCR: LA was always a great hub of creativity. There is a great book called Reflections on a Past Life by William N. Copley. It is about a surrealist gallery Copley had in a house in Beverly Hills in the '40s. It was open for at most six months. LA was never good at writing its own history, but there is a rich volume there.