Since her on-screen debut in Lars Von Trier's Nymphomaniac in 2013, Mia Goth's performances have quickly become necessary viewing for any aspiring actor, with riveting performances in films including Pearl, X, and Emma. As Pearl's titular character, Goth famously bellowed the line, "I'm a star! Please, I'm a star!" The clip made the rounds online, as audiences were drawn to her emotional, semi-homicidal character. The role ensured Goth was exactly what her character onscreen had professed she was: a star.
Here, the actor shares her personal influences, the figures, and films that have molded her into the type of creative who chases down complex, sometimes cold-blooded, roles. First on the list is her "vovó," Maria Gladys, her grandmother from Brazil, who is also an actor. "She's just had an incredible life, and she's gone through a lot, and she's always encouraged me to expand my universe as much as possible," says Goth.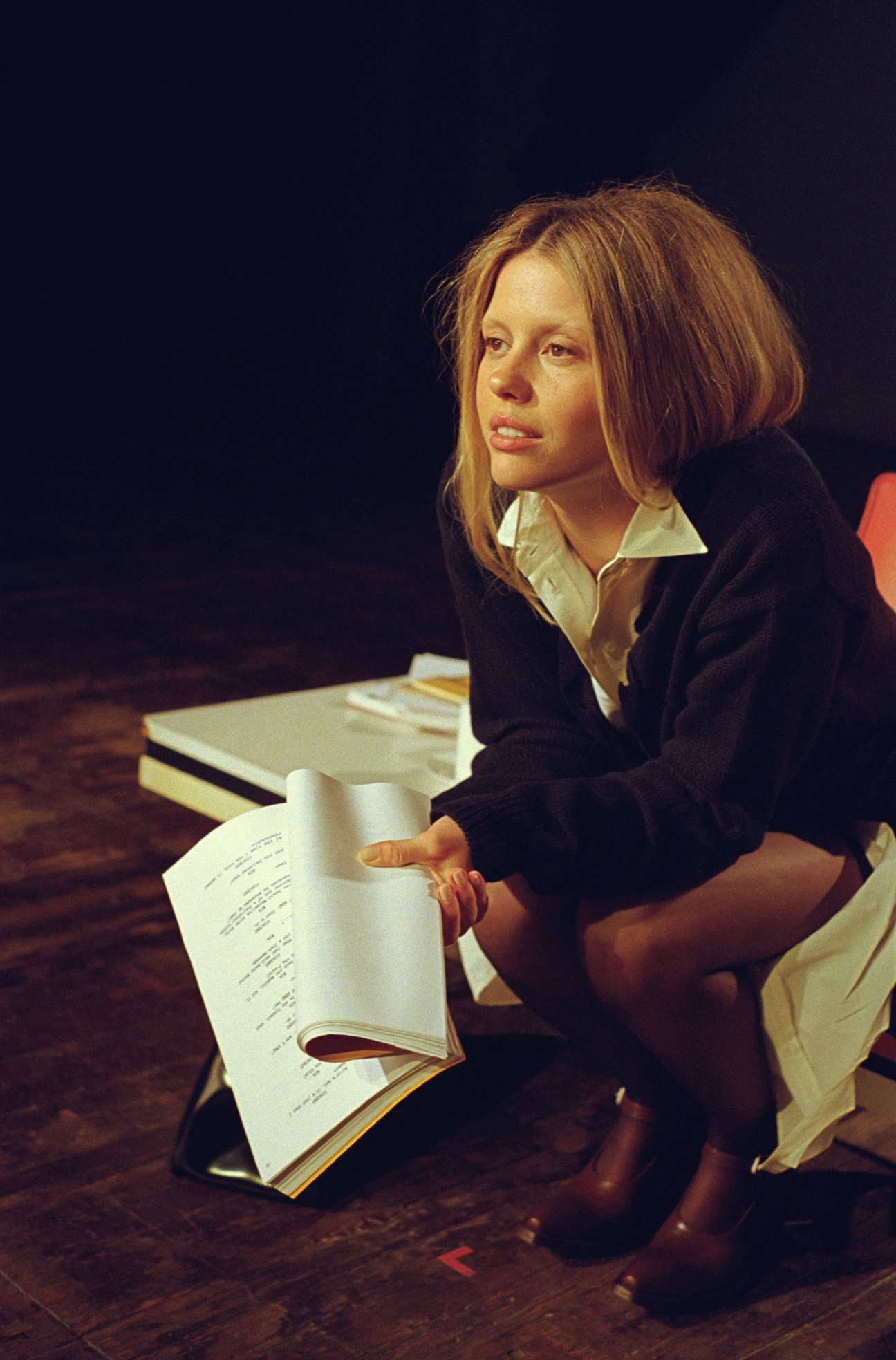 Also on the list is Uma Thurman's iconic dance in the Pulp Fiction diner. "I remember immitating Uma Thurman and doing the dance move myself," shares the actor. "That was probably the first time I'd ever been moved by cinema." Goth was similarly captivated by Björk's performance in Lars Von Trier's Dancer in the Dark. "I think that's a perfect performance," she says. "I think it's faultless. Really, I think all female performances in Lars Von Trier's movies are just so perfectly flawed and human and vulnerable and honest and brave."
Outside of film, Goth is attraced to German Expressionist art and Charles Bukowski's poetry. Her favorite piece of the writer's is his popular Bluebird. "It's a much more tender poem of his and it's really unlike all of his other writing," she says. "It was the most open and vulnerable that he is in all of his writing." "There's a bluebird in my heart that/wants to get out/but I'm too tough for him," writes Bukowski in the piece. It's a stirring testament to the sensitivity of an otherwise rough and brawling literary figure. Like Goth's many, multi-layered characters, there is something tender underneath an offputting veneer.

Cinematography by Andrew Price ⁠
Editing by Hannah Tacher
Interview by Rachel Fleminger Hudson