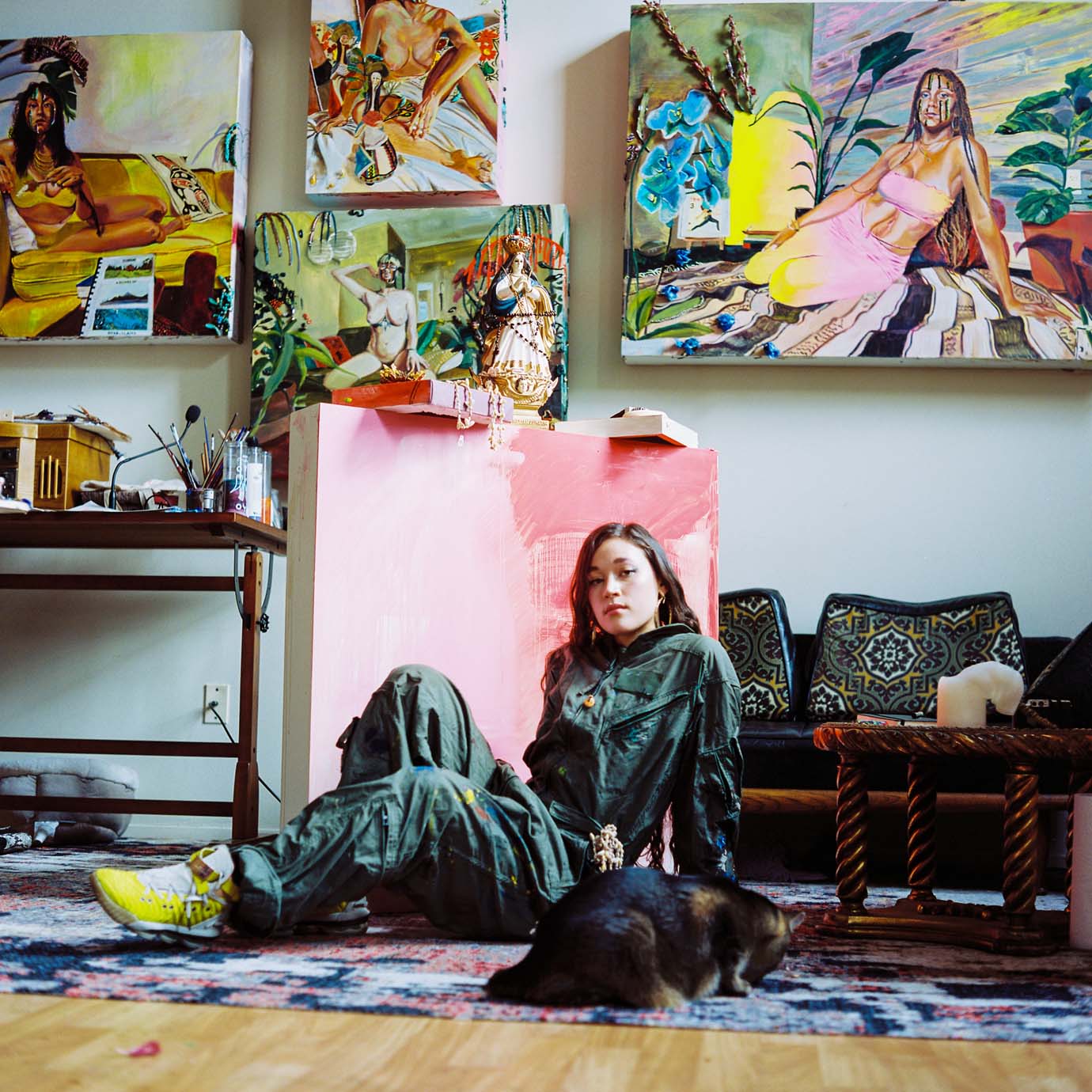 "I don't like statistics," 25-year-old artist Gisela McDaniel offers from her Detroit studio. McDaniel makes opulent oil paintings rendered in thick color that already glow like gems before she ornaments them with women's jewelry that she collects in thrift stores and recycling centers. Contemplating the fruits from her hauls, she continues, grimly, "but when I think about statistics, and I look at the jewelry that's sitting in my studio—and I have tables of it—I think a lot of the jewelry was probably worn by survivors of sexual violence."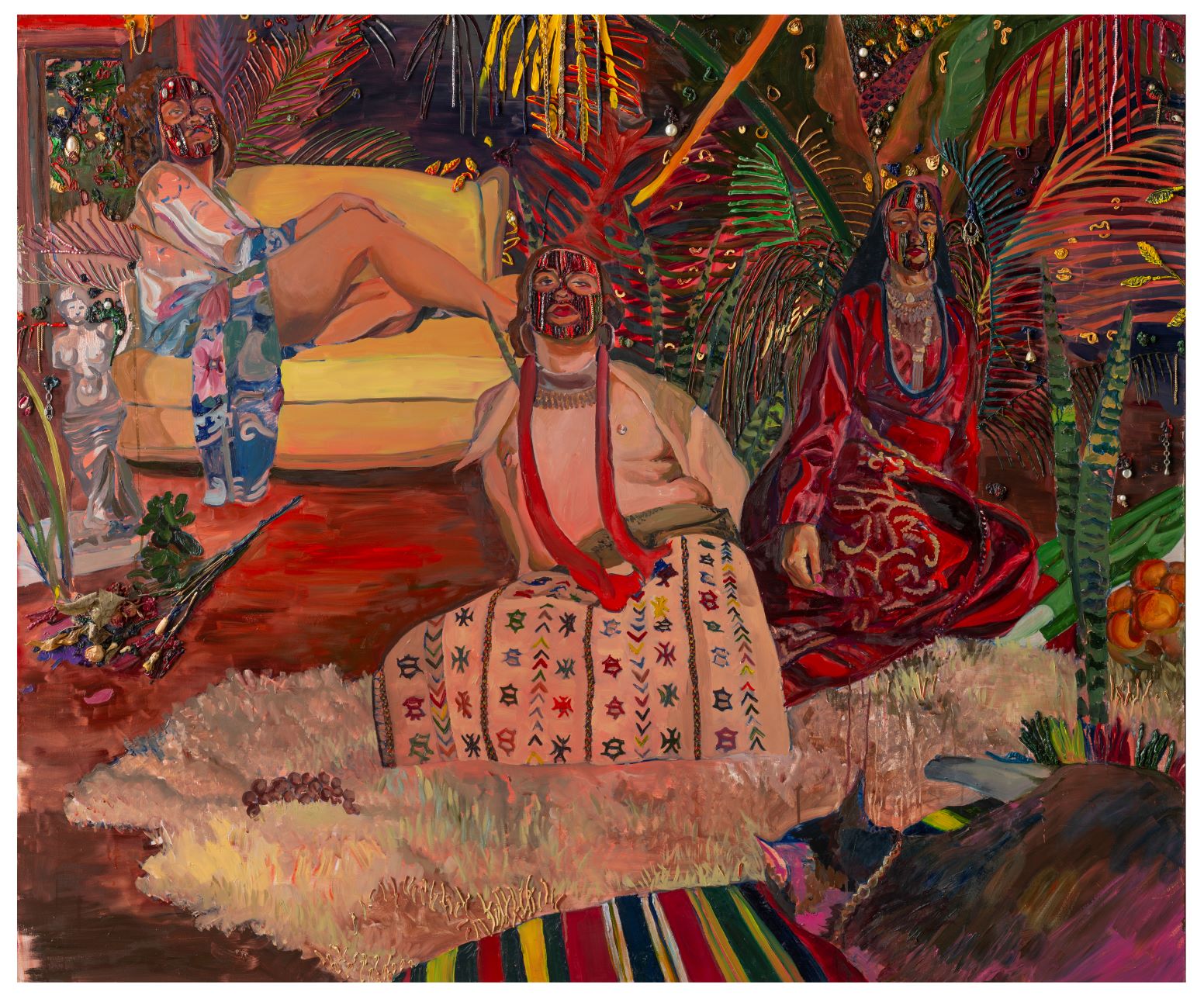 Based in her own experience of healing from sexual trauma, McDaniel's work is motivated by a deep drive to honor and witness the stories of other survivors, and in doing so to facilitate their healing too. McDaniel's paintings have always been made in close contact with her subjects, who she calls her collaborators. The women, who are often indigenous or of color, work with McDaniel to determine how they will be represented. McDaniel also conducts interviews with each woman, the audio recordings of which are put onto USB drives that travel with the paintings wherever they go so that the image is never severed from the story it came out of, and the people in them are never just seen, but always heard, too. Sometimes, the jewelry in the paintings belongs to the women themselves and, recently, past subjects have started coming back to give McDaniel material to incorporate into another person's painting, a gesture she sees as "an act of solidarity." Often, these women, who McDaniel has met independently of each other, get to encounter one another in the space of her practice.
McDaniel is no stranger to the power of community in the face of a world hostile to one's own existence. She cites her experience growing up as an indigenous person in a primarily white town as formative in that regard. With a solo exhibition at Pilar Corrias just behind her—the artist's first with the London gallery—McDaniel is focusing back on her network and plans to host her next show in the intimate space of her studio.