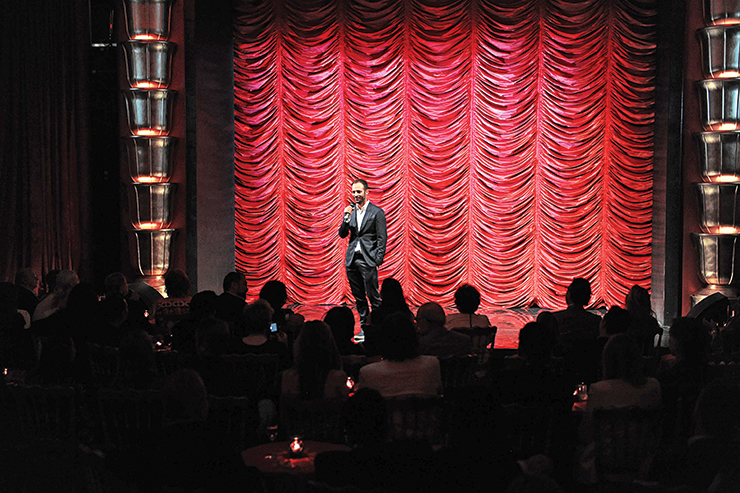 The Faena District Miami Beach, a $1 billion microcosm conceived by visionary hotelier Alan Faena, has been rolling out its comprehensive community over the last year. Inaugurated in the fall of 2015, the Faena District is a four-block enclave comprised of two hotels, three luxury residences (the third, Faena Mar, is slated for 2018), Faena Theatre, and culminating this November, Faena Forum, Bazaar and Park.
Faena Rose, the cultural arm of the Faena District and a private members club that began operating in January 2016, is committed to delivering stimulating cultural content to the local community. Faena Rose's Executive Vice President, Pablo De Ritis, describes the company's essential philosophy: "Build cultural communities that are deep-seated and rooted in art and culture, and that consist of hotels, residences, always an art center as a foundation, curated retail, food and beverage, and nightlife." He continues, "Rose is, in short, an art and culture-based club that is founded on four principles: community, cultural enrichment, art patronage and access."
De Ritis and Faena have maintained a 20-year friendship, and for the last three have worked together to bring Faena to fruition in Miami. Faena, a former fashion designer with a flair for all-white ensembles, pairs magic and whimsy with his entrepreneurial skills. "We're a company of dreamers, and honestly there is no bigger dreamer than Alan," says De Ritis.
More than 60 events will have taken place at Faena Rose by the end of this year. Expertly pulling from all aspects of contemporary culture, the platform launched with famed choreographer Benjamin Millepied inaugurating the space with a spectacular dance performance. Author Malcolm Gladwell is the current writer-in-residence, and supermodel Karolina Kurkova led a conversation and screening with producer Sarah Arison and her film The First Monday in May. Additional programming has engaged visiting guests with local cultural figures, like L.A. artist and filmmaker Harmony Korine in conversation with PAMM's director Franklin Sirmans. The newly designed cultural center Faena Forum, designed by Rem Koolhaas/OMA, will be a central venue to house all of these gatherings. "Enjoying this content in these architecturally interesting spaces just enhances the overall experience," says De Ritis.
Separate from Rose is Faena Art, a global non-profit chaired by Faena's wife, Ximena Caminos, who oversees all exhibitions and public art showcased in Buenos Aires and Miami Beach, in addition to spearheading the Faena Art Prize, artist residencies and academic and curatorial study grants. "Faena Rose is an arts and culture-based membership community that takes philanthropy as one of the main pillars of its mission and is committed to supporting the Faena Art program." A portion of Rose's annual membership fees fund Faena Art. "Just by being a member of the Rose community, you are supporting the arts in a very seamless and integrated way without having to think about it," says De Ritis.