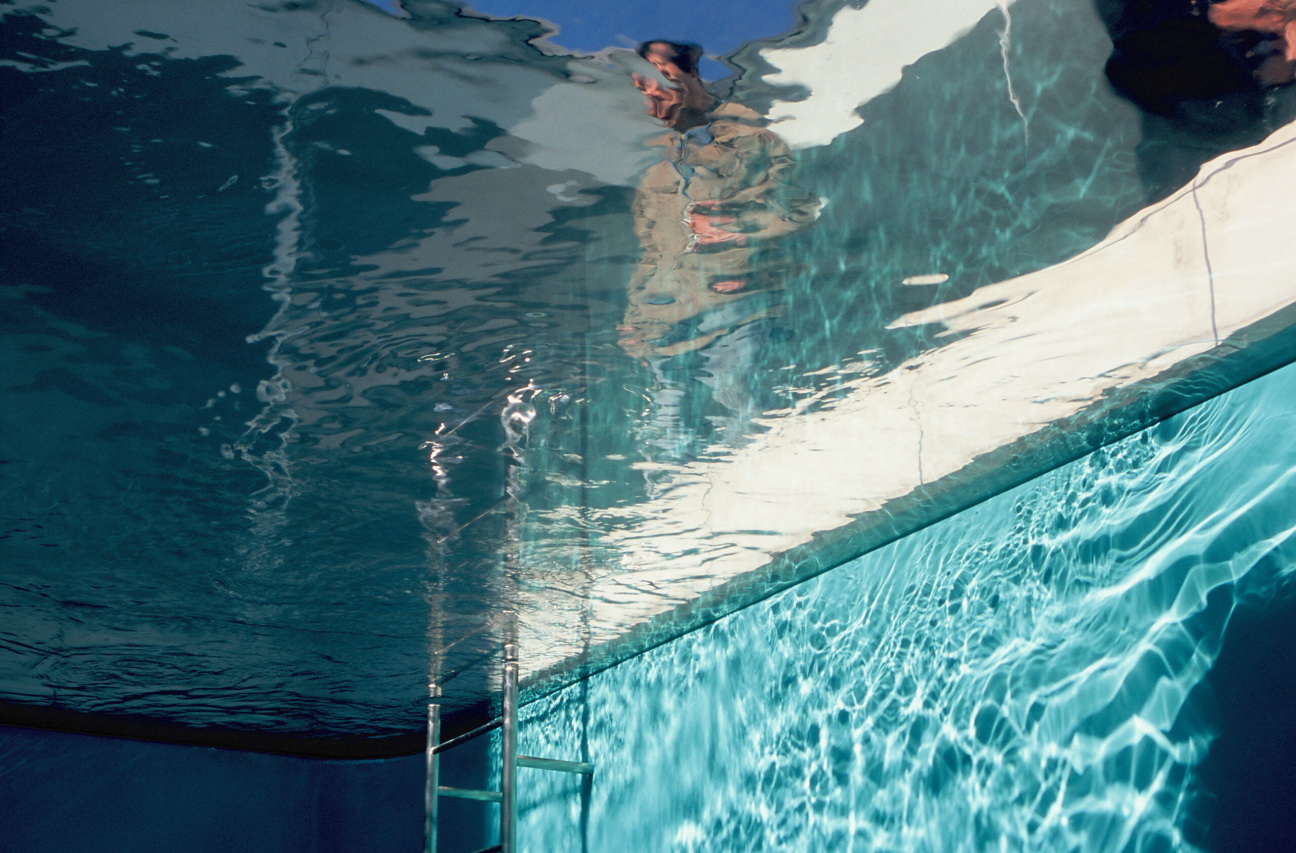 "Liminal" by Leandro Erlich
Pérez Art Museum Miami
This new survey of works by Leandro Erlich focuses on the Argentine artist's visions of North America, and his fascination with liminal spaces. The 16 pieces on view at PAMM feature glimpses of swimming pools and neighbors's living rooms—each encounter introduces a sense of unease into ordinary surroundings, imbuing them with a peculiar sense of loneliness.
"Liminal" is on view through September 4, 2023 at the Pérez Art Museum Miami.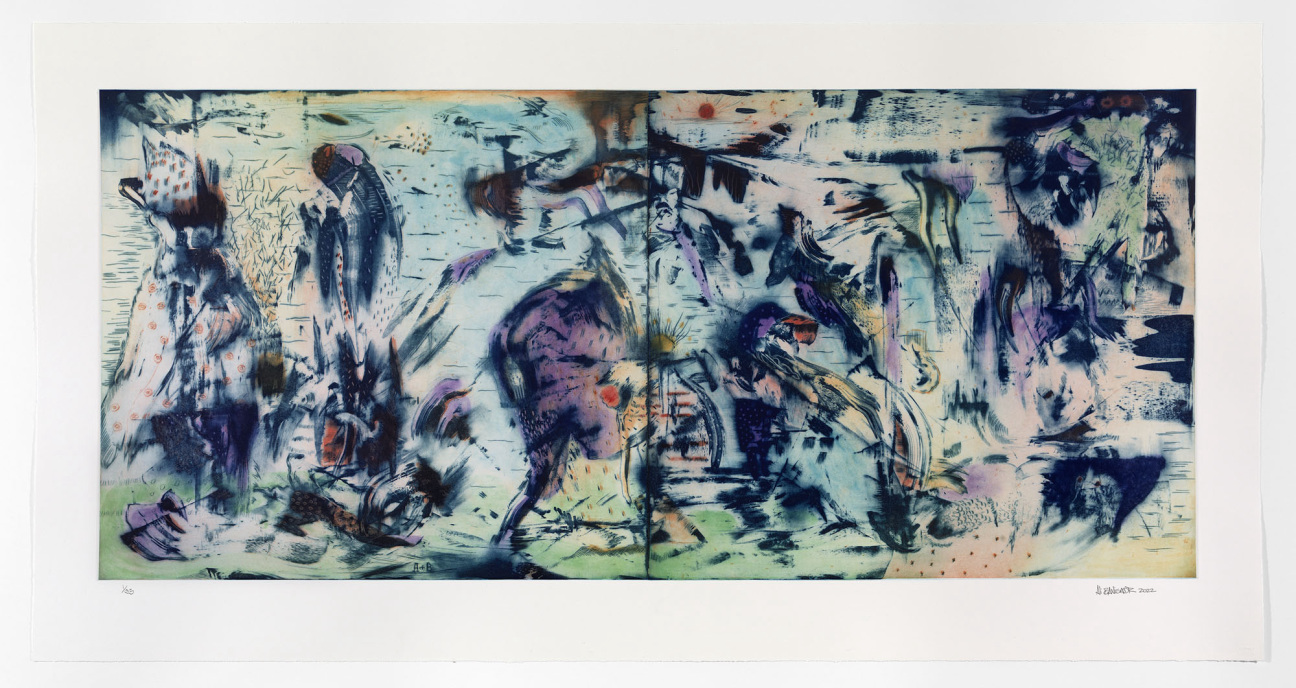 "100 Years"
Gagosian and Jeffrey Deitch
Working in collaboration with Jeffrey Deitch, Gagosian presents a group exhibition of artists whose work interrogates social issues of the past, present, and future. The artists selected include emerging and established names like Amanda Ba, Urs Fischer, Tom Friedman, Theaster Gates, Douglas Gordon, Damien Hirst, and Zoé Blue M, and were selected for their ability to encapsulate the breadth of contemporary cultural movements while acknowledging the ephemerality of social memory and the human experience.
"100 Years" is on view through December 4, 2022 at the Buick Building located at 3841 NE 2nd Avenue.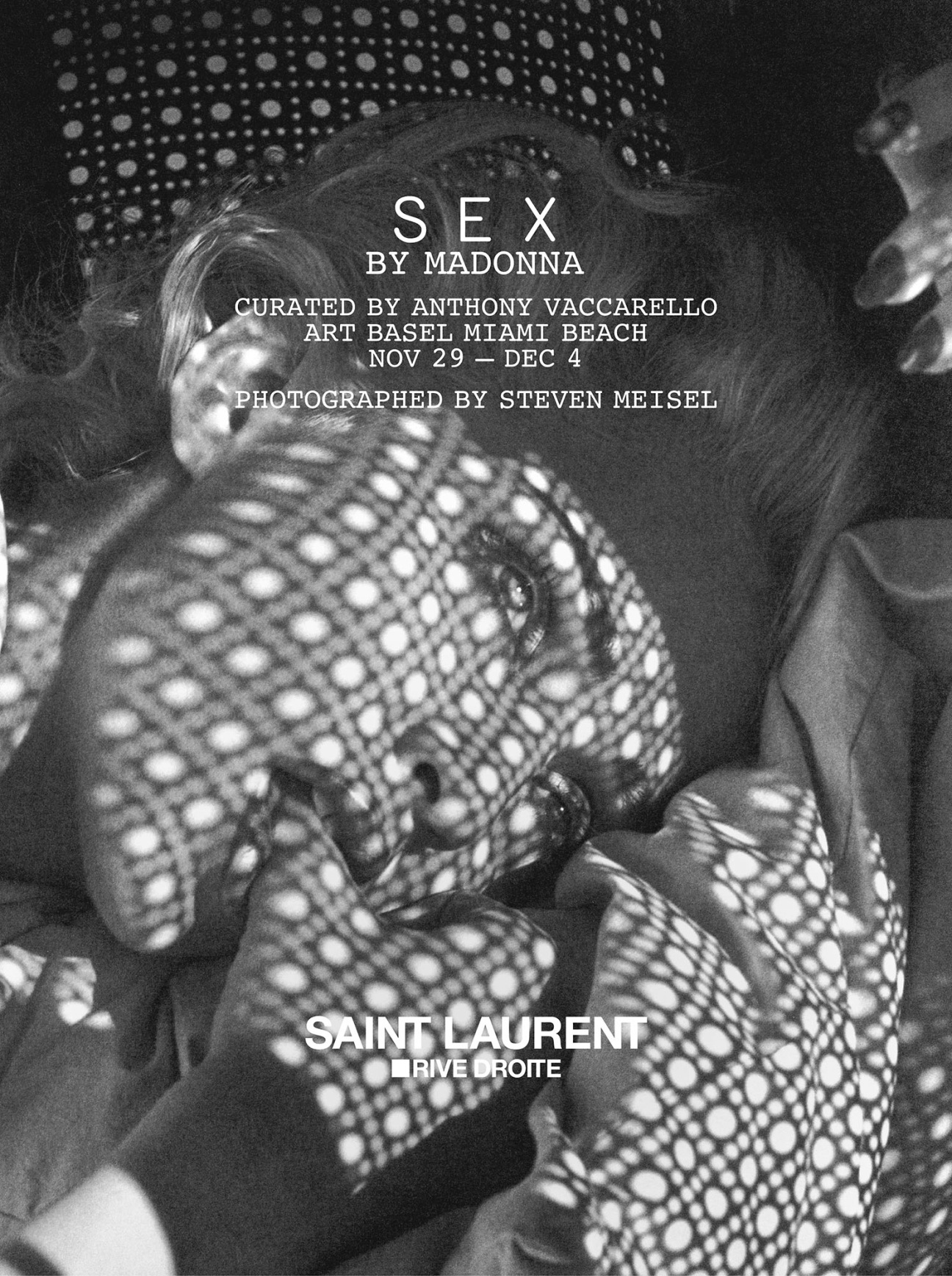 "Sex" by Madonna
Saint Laurent Rive Droite
You're going to have to be over 18 to get into this gallery. To mark the 30-year anniversary of Madonna's seminal book Sex, Saint Laurent is bringing the pop icon's sensual universe to life with a special exhibition of hitherto-unpublished imagery. Sex, which includes a collection of Steven Meisel-shot images and writings by Madonna herself, whipped up quite a commotion upon its release in 1992, before securing its status as a cult sensation. Curated by Saint Laurent's creative director Anthony Vaccarello, the beachfront exhibition will feature 25 prints from the book, and will be accompanied by a limited-edition run of 800 new copies of Sex (a select few are even signed by the Queen of Pop herself). Proceeds from those editions will benefit the singer's Raising Malawi charity.
Saint Laurent's "Sex" exhibition will be on view through December 4, 2022 at the Art Basel Miami beachfront.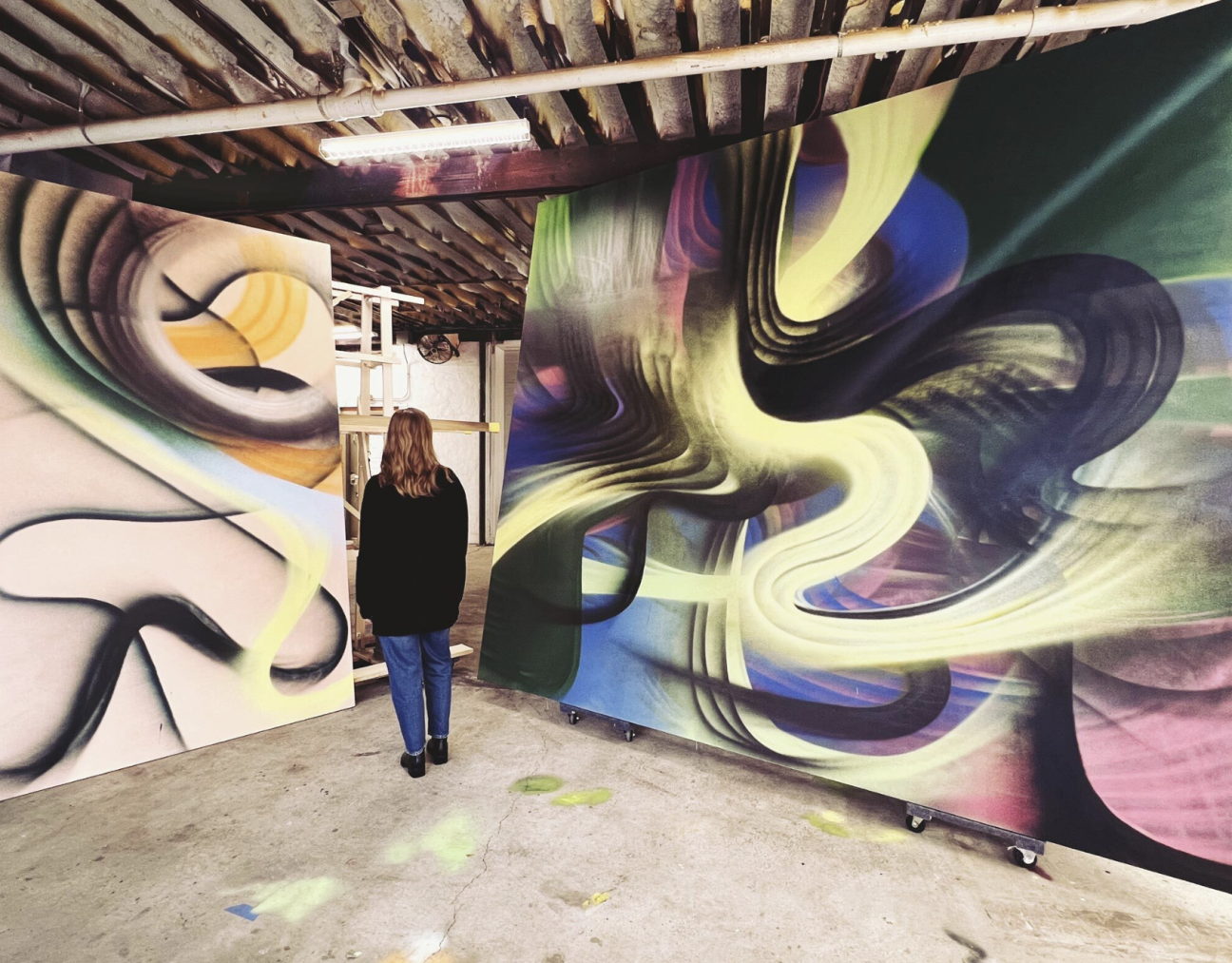 "Ribbons" by Andrea Marie Breiling
Night Gallery
Andrea Marie Breiling's "ribboning" technique is full of kinetic energy. The brightly-colored trails of spraypaint that she leaves on the canvas appear to undulate as you look at them, breathing life into the walls of Night Gallery. Breiling's new series of large-format works are currently on view at the newly-renovated Villa Paula in Little Haiti.
"Ribbons" is on view through December 4, 2022 at Villa Paula, located at 5811 North Miami Avenue in Little Haiti.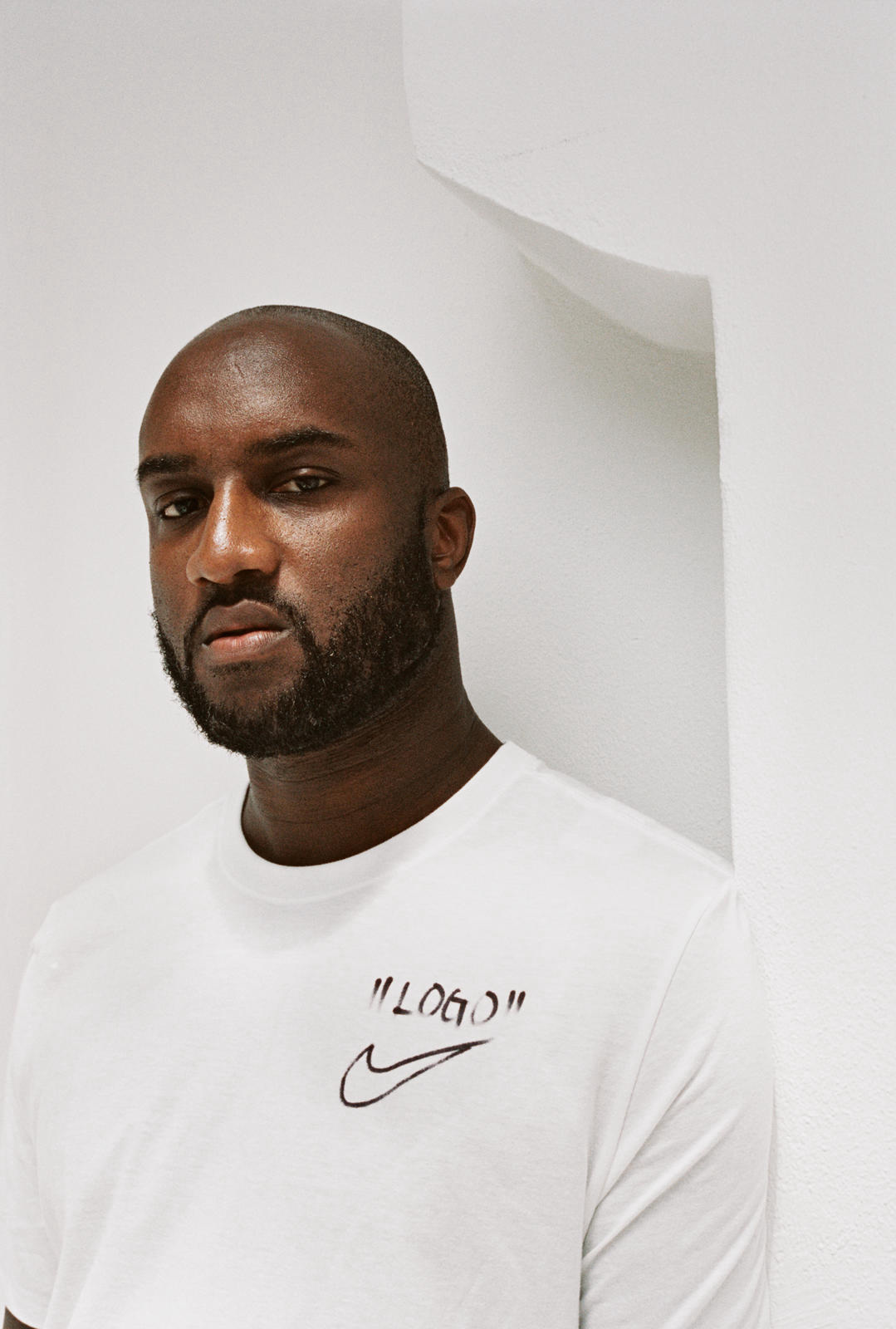 "Virgil Abloh: The Codes c/o Architecture" by Nike
Rubell Museum
This Miami Art Week, Nike has teamed up with VA Securities and Architecture to memorialize the late design visionary Virgil Abloh through a survey of his creations while at the company. The show comes a year after the designer's passing and follows Louis Vuitton's stirring tribute show at last year's Art Basel Miami. This year's four-day program features an exhibition, discussions, and workshops, and will culminate in the unveiling of the Off-White™ x Nike Terra Forma—the first original sneaker created from scratch during Abloh's tenure at Nike.
"Virgil Abloh: The Codes c/o Architecture" will be on view from December 1 through December 4, 2022 at the Rubell Museum.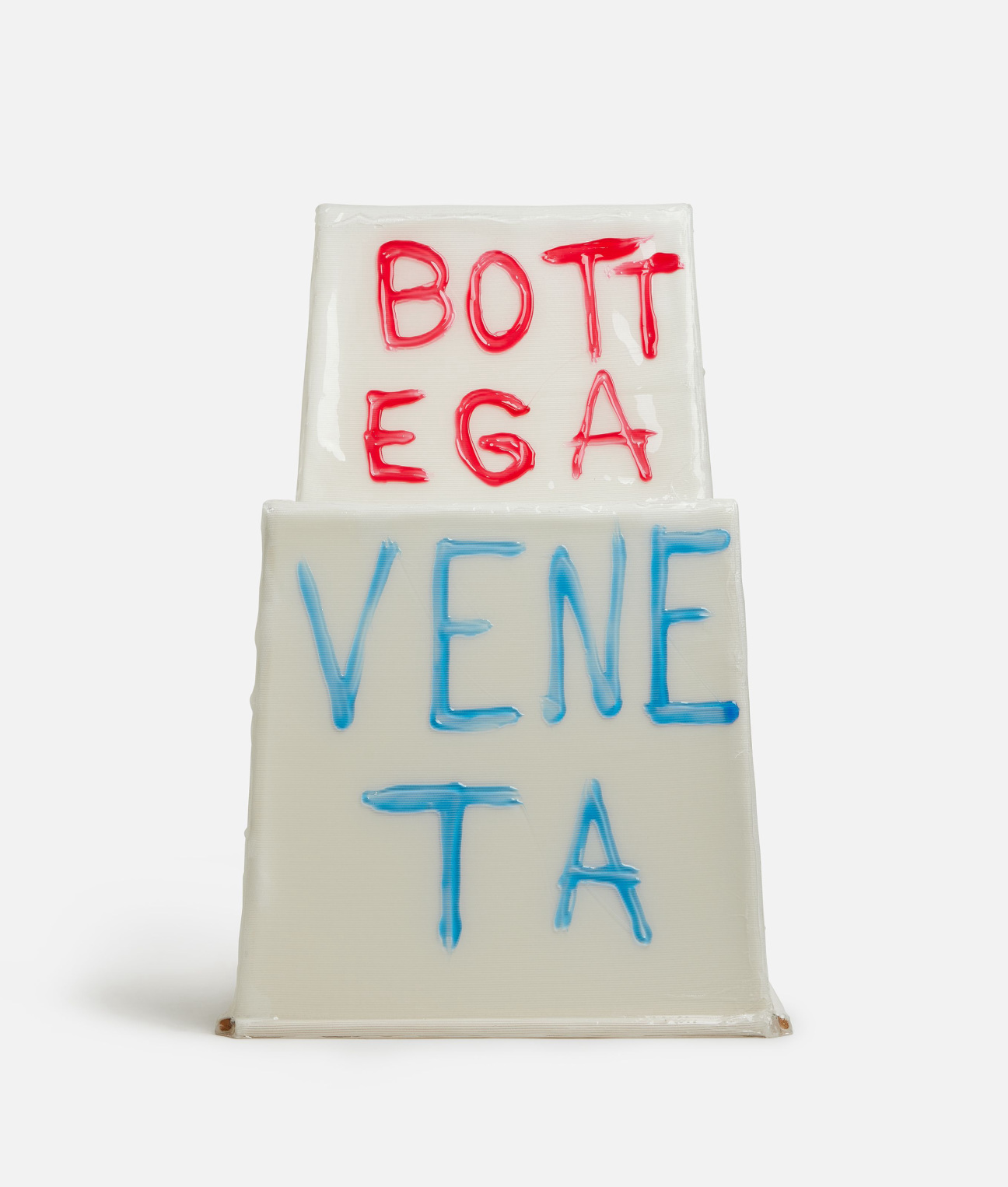 "Come Stai?" by Gaetano Pesce
Bottega Veneta
At Bottega Veneta's Summer 2023 fashion show, designer Gaetano Pesce was tapped to create a site-specific space for the fashion house's runway backdrop. Now, the unique chairs designed for the affair are on view (and available for purchase) along with "Come Stai?" a limited-edition book documenting the collection. To commemorate the occasion, the designer will join Design Miami's curatorial director Maria Cristina Didero for a live discussion on November 30 at the Design Miami theater.
"Come Stai?" is on view through December 4 at 153 NE 40th Street.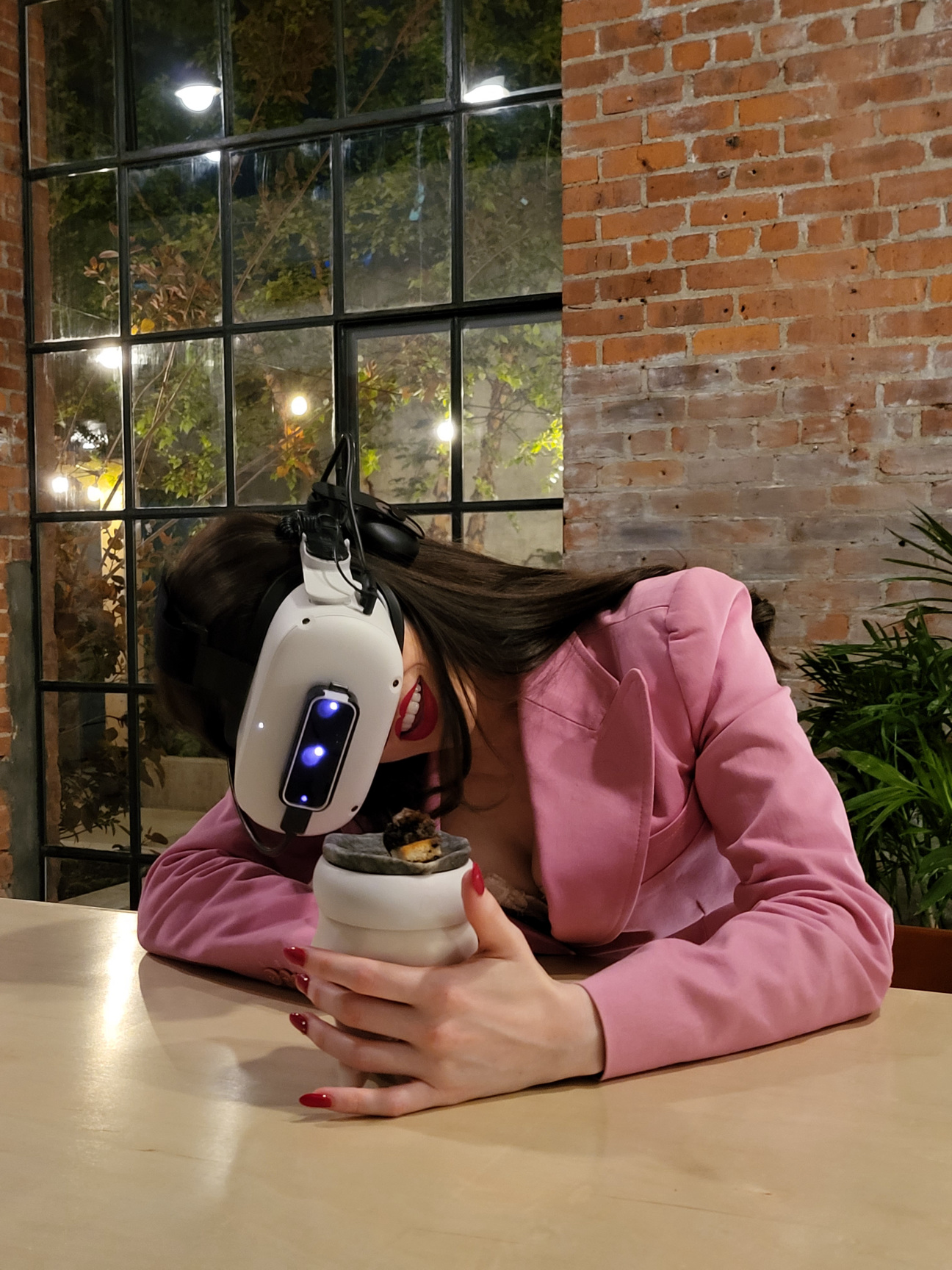 "Aerobanquets RMX" By Mattia Casalegno
Superblue and Meta Open Arts
"Aerobanquets RMX," first presented in 2018, brings virtual reality to the culinary world. The latest iteration of the exhibition, which unfolds at Superblue's Miami outpost, equips visitors with Meta Quest 2 VR headsets before ushering them a futuristic dining room designed by Mattia Casalegno. From there, participants indulge in a virtual "meal" curated by chef Chintan Pandya and narrated by chef Gail Simmons.
"Aerobanquets RMX" is running through December 4, 2022 at Superblue Miami and tickets are available now online.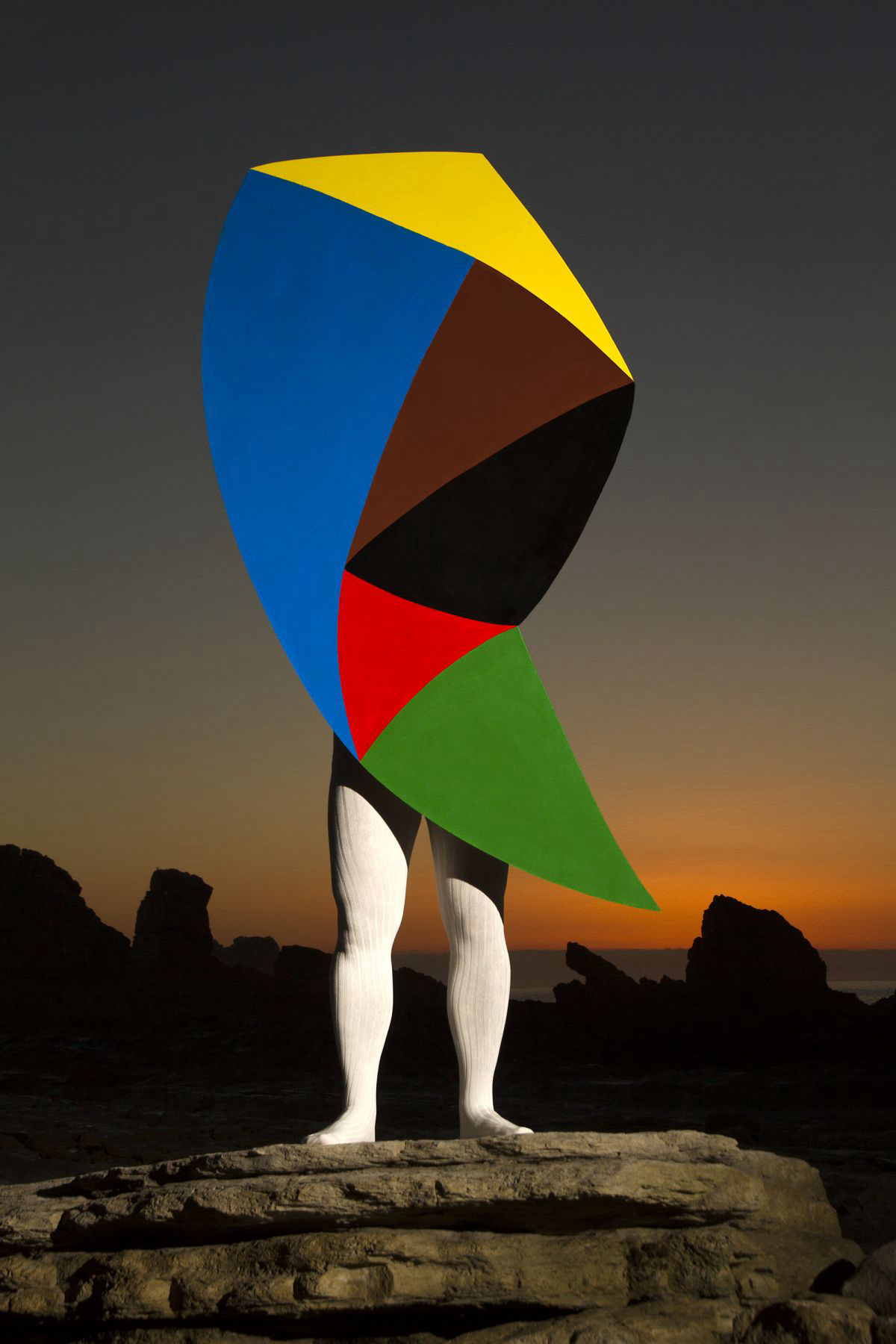 "Anthem X" curated by Jared Owens
Malin Gallery
Curated by the multidisciplinary artist Jared Owens in partnership with Silver Art Projects and Art For Justice, "Anthem X" spotlights 42 artists with distinct approaches to interrogating our sociopolitical landscape. Selected across generations and discipline, each maker's offering represents a narrative or historical event that is typically omitted from the Western canon. A portion of sales from the exhibition will be directed to the Right to Return USA Fellowship, which supports previously incarcerated artists.
"Anthem X" is on view through December 3, 2022 at Malin Gallery at 2440 NW 5th Avenue.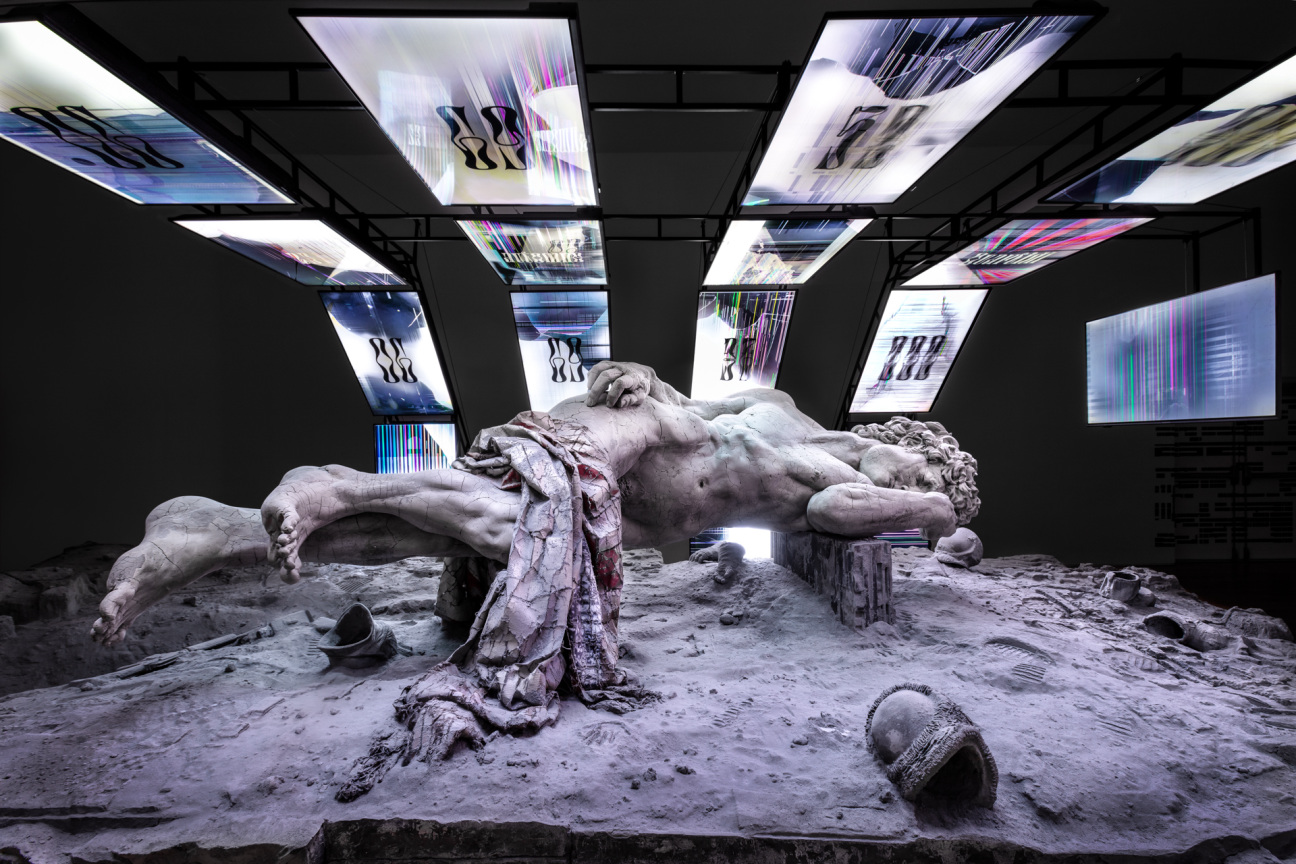 "El fin de la imaginación"
The Bass, Miami Beach
Through site-speciffic installations and sculptures by the Argentinian artists Adrián Villar Rojas and Mariana Telleria, "El fin de la imaginación interrogates the already volatile role of monuments and memorials in public spaces. The exhibition's immersive layout urges viewers to succumb to Villar Rojas's immersive worldbuilding, exposing the flimsiness of our ties to nation, selfhood, and even the planet.
"El fin de la imaginación" is on view through May 14, 2023 at The Bass, located at 2100 Collins Ave.