Officially starting today, Paris+ par Art Basel's first edition is upon us with the ambition to wow the art world and locals alike. The city, including its newest tenants, has risen to the call—opening their historic doors to contemporary artists for temporary performances and blockbuster exhibitions.
Gallery Shows with Vision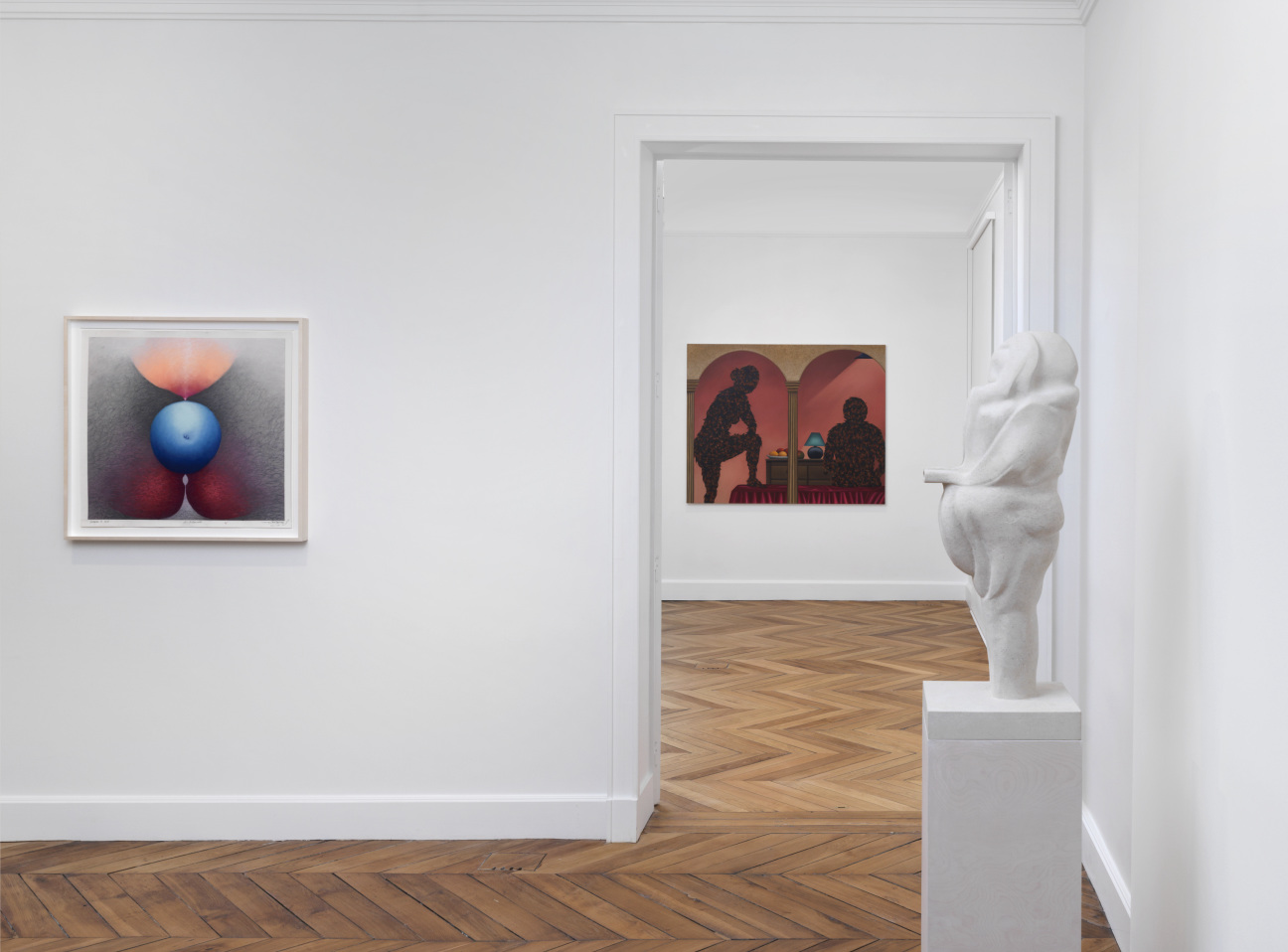 White Cube
Familiar faces abound at "Earthseed," a bodily themed exhibition at White Cube's elevated Avenue Matignon space, that stars Marguerite Humeau, Julie Curtiss and Loie Hollowell. The group show is a creeper; quiet at first it builds to a yawp. The artists involved all made their fame via one idiom or the other, and at White Cube's Parisian outpost it's clear they've evolved beyond the crutches of first success and are finding new ways to complicate it for themselves: Hollowell, having taken the suggestions of her early practice, debuts new works made genuinely explicit, Humeau has broken down her grand installations into graceful schematics. Curtiss lets her hair down and creating narratives. It's fun to see friends making headway on their work.
Skarskedt
Sue Williams's brushstrokes arrive with purpose, seeming to trace out steps to a choreography that we as the viewer are not necessarily privy to but invited to look at, anyway. It is a secret language that has recognizable fragments, but when you hang on them to tight, their messages start to slip into the soup. In her latest work at Skarstedt, Williams seems to have achieved a new level of fluency with gestures that keep the eye spinning around. Every square inch has something to look at, but as soon as you zoom in you're boosted to the next
Galleria Zero
Adam Gordon's pop-up exhibition with his Italian gallery, "Breath," keeps different hours than most; it is open until 9 PM and all week for Paris+ par Art Basel tourists still wanting more art afterdark. Like past shows by the artist, the exhibition focuses on creating a moment of aloneness–a kind of art viewing that distinguishes itself especially during an art fair week. Its location on the edge of the city's snail-like form enhances this feeling of pilgrimage and secret. We wish more things made us feel this special.
Museums Exhibitions to Remember
"Oskar Kokoschka: Enfant Terrible in Vienna" at MAM
Oskar Kokoschka's infamous commissioning and destruction of a life-sized doll resembling his ex Alma Mahler sometimes overshadows the rest of the Viennese Expressionist's contributions to history, but at the Musée d'Art Moderne de Paris's retrospective, the politically charged work is allowed to speak for itself. The resulting exhibition not only satisfies any itches to see that the Mahler doll in repose but also to delve deeply into a career that vigilantly sought to shed light on the horrors of inaction and passivity in times of tyranny. It is chillingly pertinent!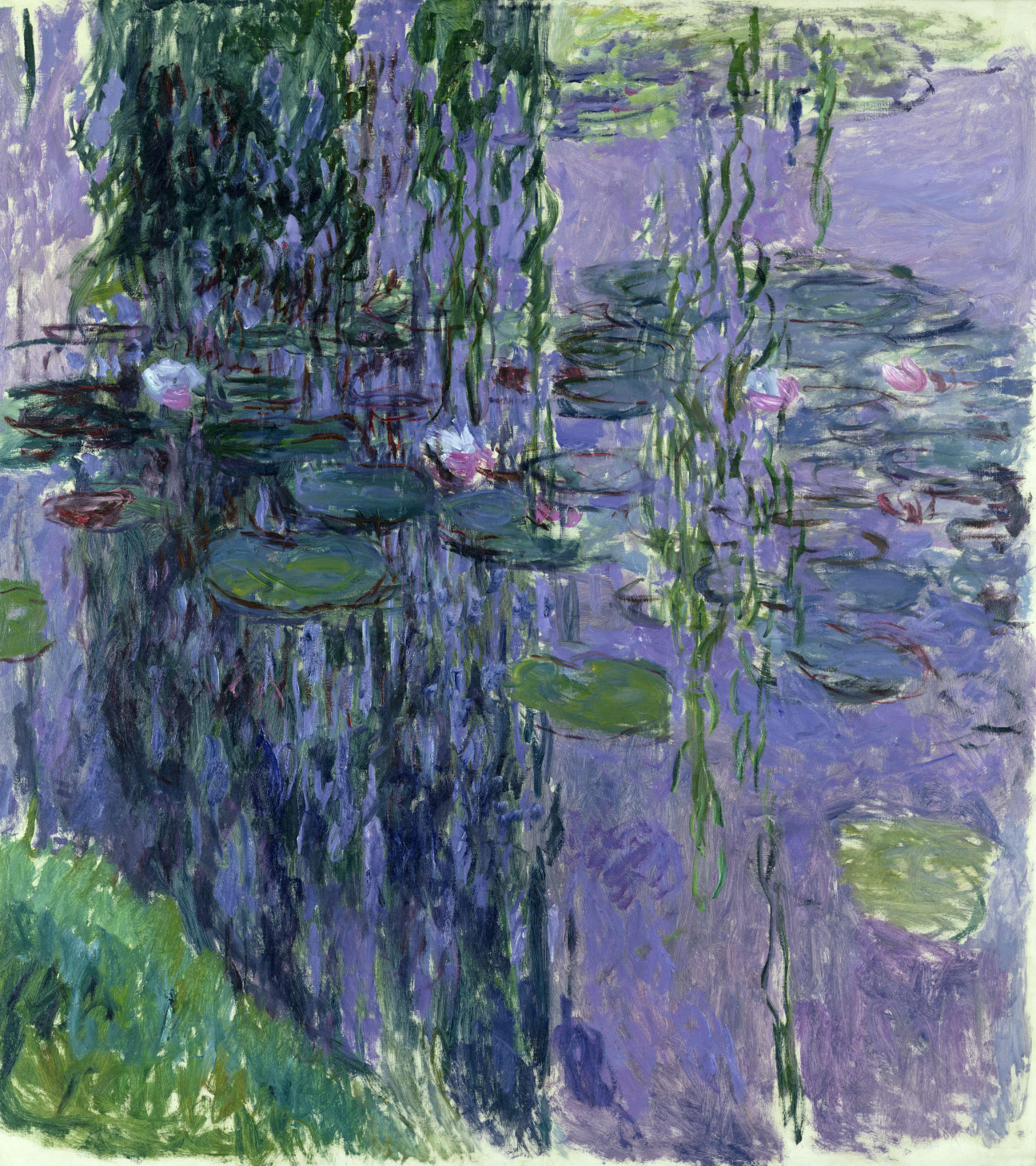 "Monet – Mitchell" at Fondation Louis Vuitton
Bring your tissue box because not only is "Monet - Mitchell" at the Fondation Louis Vuitton one of the most beautiful and transcendent shows you'll see year—maybe ever—but it's also a forceful reminder that sharp curation does matter. The powerful two-person show summons ginormous masterpieces from all corners of the globe to look at a generational dialogue between painters Claude Monet and Joan Mitchell. Generously paced throughout the Frank Gehry-designed halls, the artists's canvases create a landscape of wonder that leaves viewers in tears, reminding you how important the color purple really is.
Ukranian Diary
Self-taught Ukrainian artist Boris Mikhailov's portraits have always devastated with their unapologetic vulnerability but with the news cycle constantly churning out new tragedies from the frontlines of the current war, it is impossible not to feel drawn to the generous humanity that belies his 50-year oeuvre. We spent hours combing through the Maison Européenne de la Photographie's current retrospective, which prides itself on being the most comprehensive presentation of the photographer's work to date. In addition to achieving that distinction, the exhibition distinguishes itself through the way it complicates and resists our tendency to flatten one another in an age of infinite images.
Events Not to Miss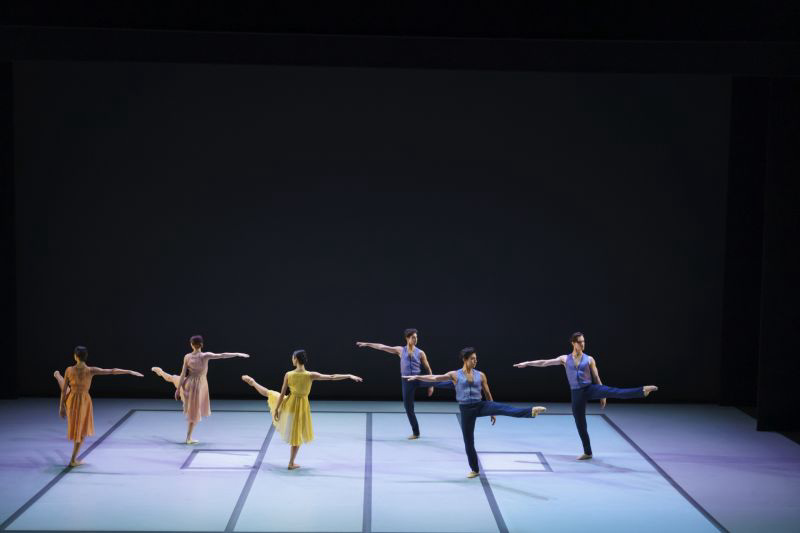 Madeline Hollander's Elastic Ballet
It's been years since Madeline Hollander graced Cultured's Young Artist list as an up-and-coming Conceptualist working with choreography and its informal papertrail. In the interim she's made big moves including helping Jordan Peel with Us and shows with Jeffrey Deitch and Performa. In her latest milestone, Elastic Ballet, we see Hollander embrace a more traditional stage: Paris's Theatre de la Ville. It is no surprise that here the former dancer brings the house down with the same idiosyncratic genius we've come to expect.
How to Get There and Where to Stay
La Compagnie
To make the most of any art fair pilgrimage, you have to arrive rested. La Compagnie not only ensures that you get the most out of your precious hours in the air but makes them as glamorous and comfortable as possible given the constraints of an Airbus A320neo. The fact that not only part of the plane but whole of it is dedicated to business level service makes room for a rare sense of equity and community that cannot be achieve in the hierarchical cabins of other airlines. And of course, being a French invention, one doesn't have to try hard to imagine what the perks are for those interested in dining aboard.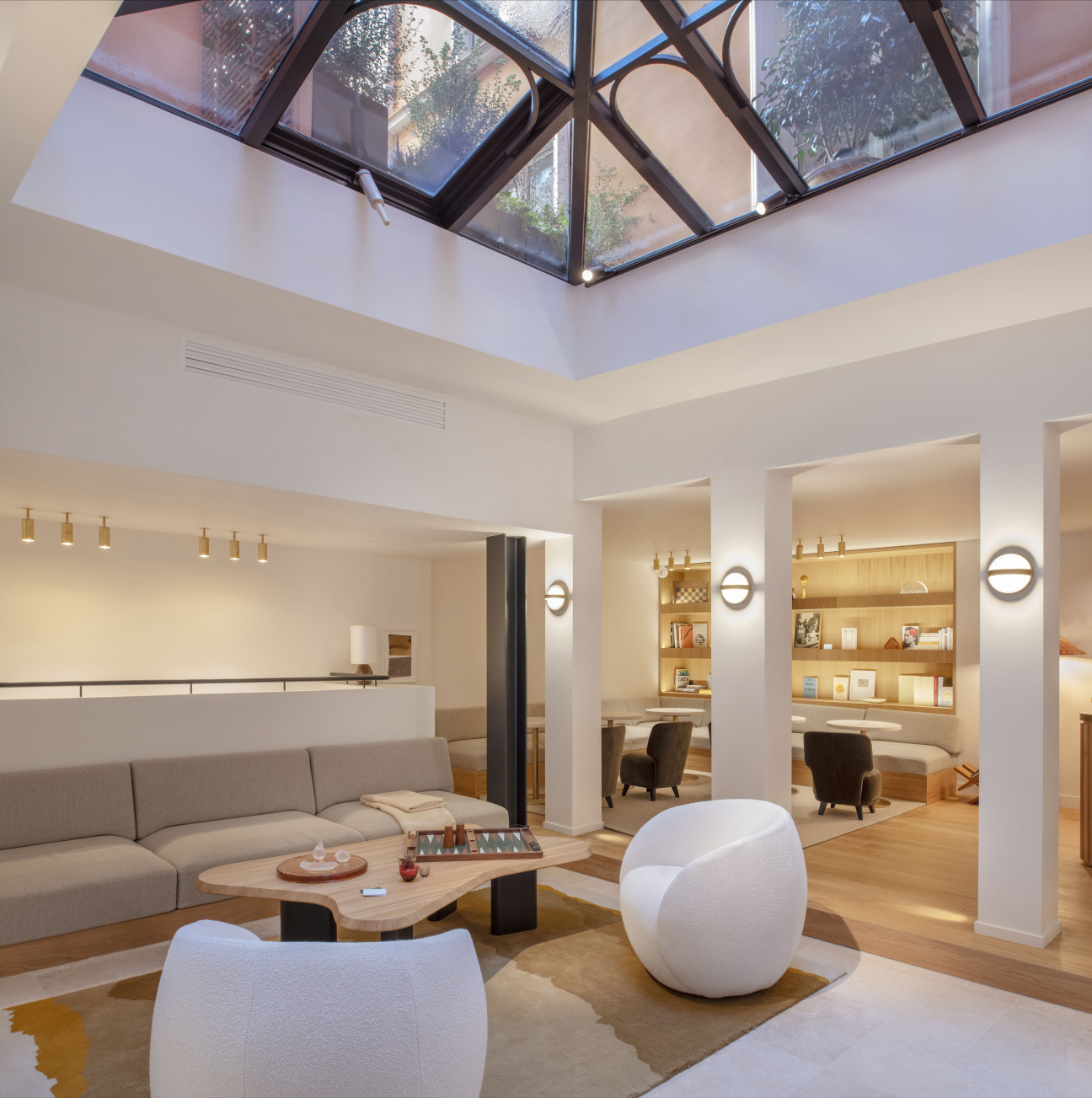 Nuage
For the collector looking to remain in the thick of Matignon, one could not hope for better than the Nuage, a boutique hotel in the center of the contemporary arts district and a 10-minute walk from Paris Plus par Art Basel's residence, the Grand Palais. The design is what the millennial-pink girlies and boys were looking for but never quite got to with Art Noveau-inflected pastels, a smattering of smart ceramics works and the perfect ratio of blank wall to pops of color. Other top features include the hotel's satisfyingly quiet nature to its proximity to the French President's own rooms. It will come as no surprise that the whole, candy-colored vision comes from its owner, the painter Olivier Breuil.
Hotel Rochechouart
When you think about Paris, the first image that will pop into your brain is likely that of a construction like Hotel Rochechouart in Montmatre, whose historical facade gives way to a lush, warm interior. Once you step foot in the door, you're instantly struck by the feeling that you may have mitakenly entered one of Wes Anderson's film sets. That feeling will only grow stronger as you make your way into the breakfast room, which is the kind of bistro dream space that cosmopolitan favorites like Cafe Luxembourg take their inspiration from. Upstairs in the guestrooms, the coziness unfurls into an amber domesticity with ample mood lighting and classic terraces.