Chef Danny Bowien's best dish at Mission Chinese is his mapo tofu, at least according to his devotees.
For its dimly-lit originator—a pop-up on San Francisco's Mission Street—the traditional Sichuan dish was reimagined as a pseudo Chinese-Italian-American ragú with Boston butt pork shoulder and soft tofu cubes drowned in an intense mixture of Tianjin chiles, peppercorns, and fermented seasonings. In 2012, when the disruptive chef crossed the country to establish his Lower East Side haunt, he upped the umami to a numbing level (or maybe New Yorkers just aren't as tough as they project). He also expanded his culinary imagination with other guesstimates of what high-concept Americanized Chinese food might taste like: a kung pao chicken with corned cabbage and pastrami in place of its headliner; crispy fried rice cakes served with sweet tofu skin, bitter melon, and bacon fried three times. Way before Resy's Hit List of always-booked fusion restaurants, the Korean-born chef, who grew up with two adopted white parents in Oklahoma, was clashing cultures and building off what he found in between. Bowien's signature mapo tofu remained steady through the rise and fall of Mission Chinese in New York—including a location change, a brief but brilliant experiment crossing Mexican and Chinese cuisine, a field trip to Brooklyn, and a settled racial discrimination lawsuit by former staffers—until the sixth and final season of the Anthony Bourdain show Mind of Chef, when the chef replaced his popular Berkshire pork with unexpected lamb. Now, the meaty dish has found a new life once again as a vegan recipe designed to be made in any kitchen.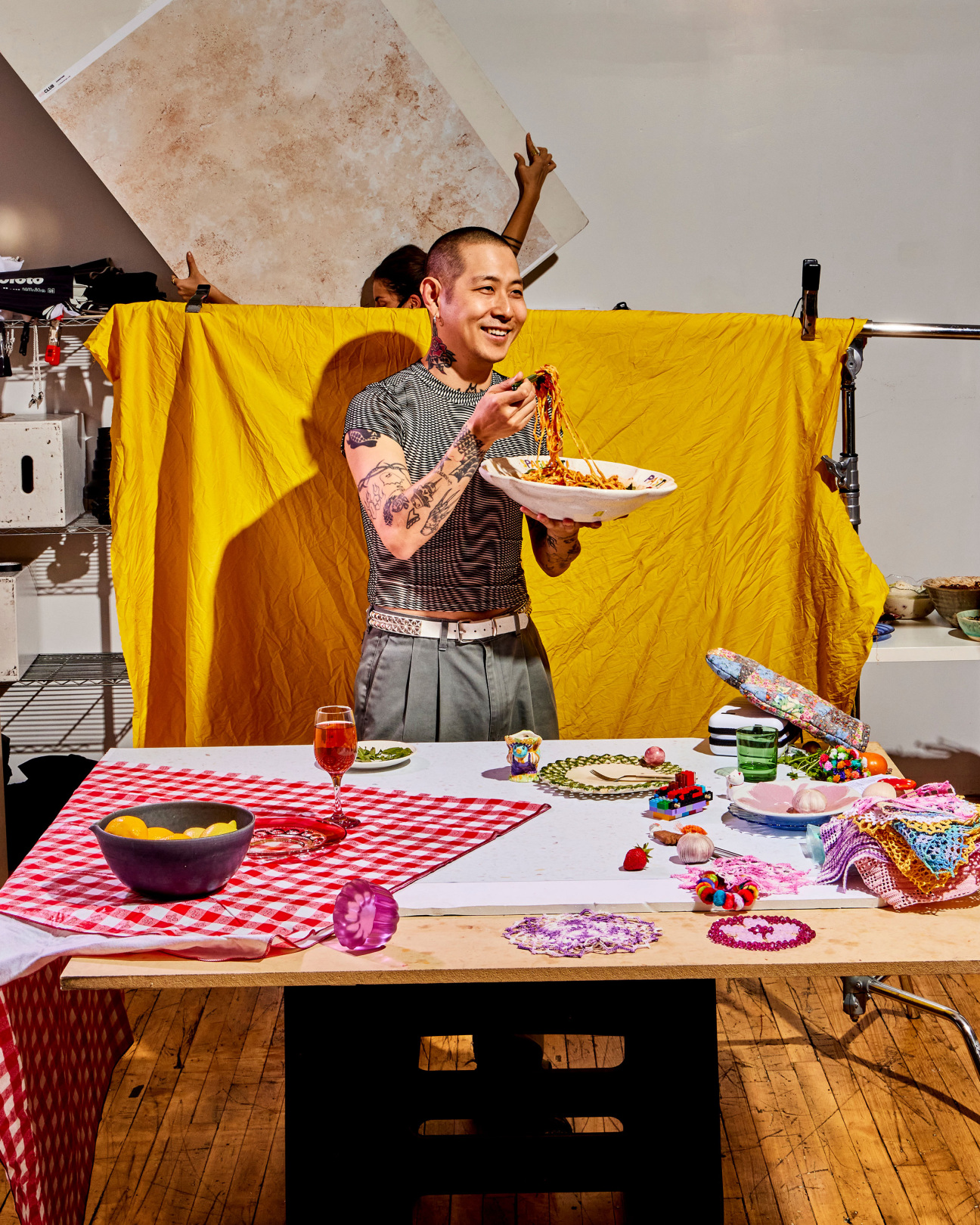 Bowien—whose meatless mapo recipe is featured in his new book, Mission Vegan: Wildly Delicious Food for Everyone, alongside other interpretations of cultural classics such a new take on Korean knife-cut noodle kalguksu soup in which the beef and anchovies are replaced with mushrooms and squash or a budae Jjigae army stew with mushrooms, rice cakes, tofu, beans, and inari rather than the typical combination of spam, sausage, and cheese—is not vegan himself nor is he the first chef to reach across the grocery store aisle. What once would seem like a New Yorker cartoon is now a reality: so many of our most celebrated, meat-eating gourmands have transgressed plant-based cooking; some in response to the worsening climate crisis, others as a technical challenge to overcome.
"Making vegan food made me a better chef overall," says Bowien. "Even up to 10 years ago, a lot of chefs—including myself—were like, 'Oh, you have a dietary restriction? Well, it's my way or the highway.'"
Indeed, the chef's menu changes, which began with the birth of his son and a decision to get sober eight years ago, underscored his own changing ideologies: "So much about me today is different from when I started Mission."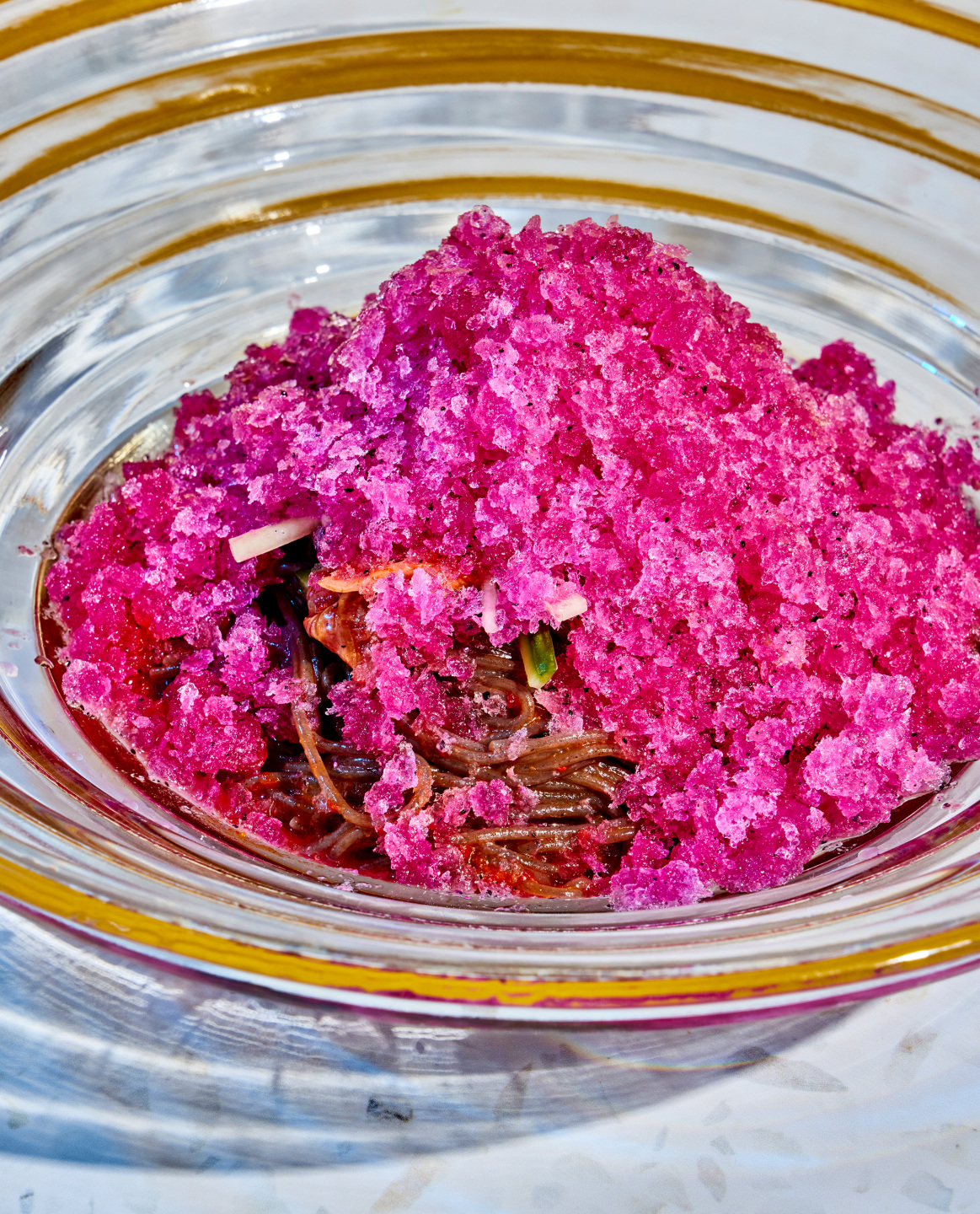 Each past iteration of the restaurant feels like a definitive version of its founder. The original Mission Chinese, inside the long-running Cantonese spot Lung Shan, was Bowien's "college dormitory," while the now-defunct New York branches were increasingly "shooting for the stars" in various radical energies: gratis beer kegs were offered as an apology to endlessly-waiting guests at his no-reservations East Broadway hotspot and dinner at its strobe light-painted Bushwick joint felt more like Berlin than Brooklyn. "Now if I were to open a restaurant having just turned 40, what would that be like?" he asks. "It's funny. I feel like it would just look like a Barnes & Noble. I wouldn't want the music to be super loud."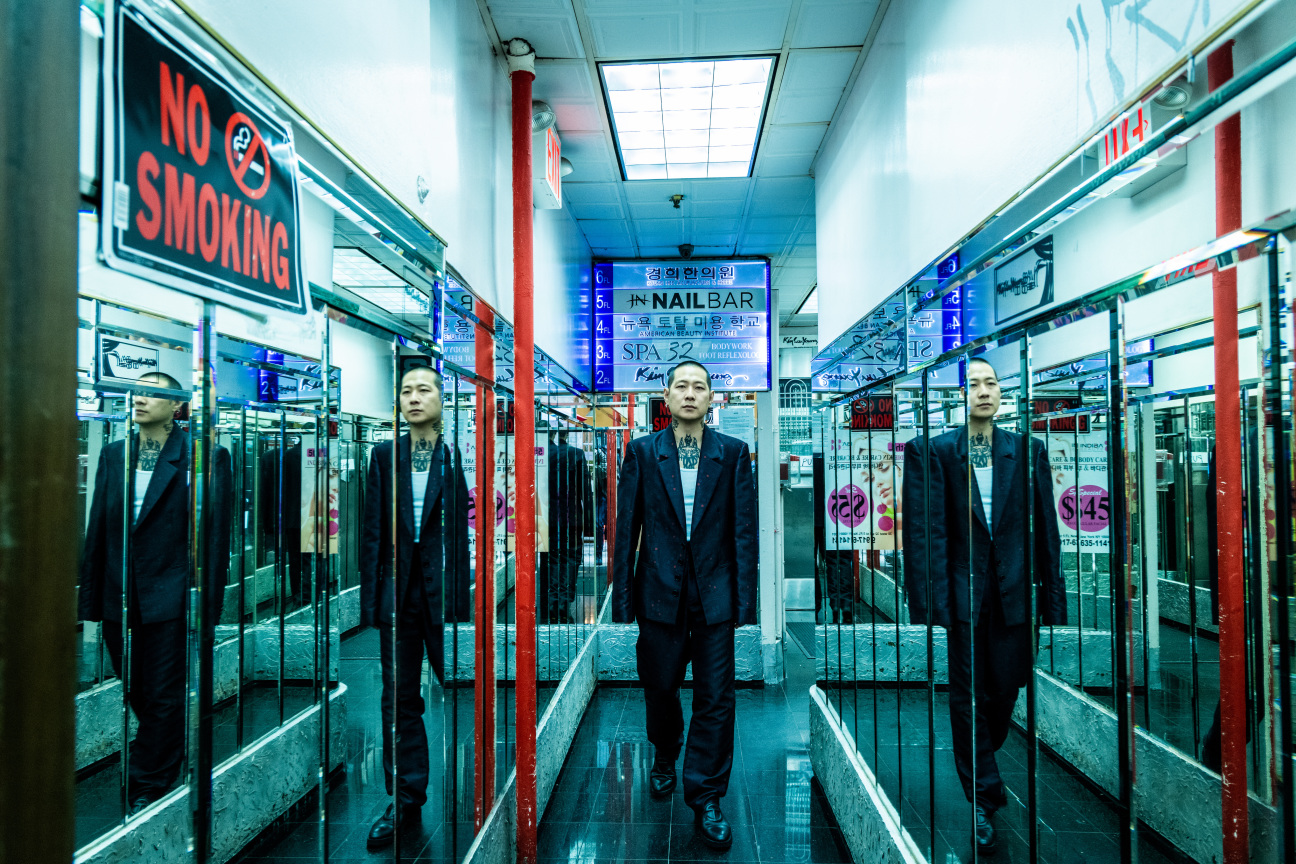 At this moment, however, Bowien has no plans to open another restaurant anytime soon. Instead, he says "Mission Vegan" speaks to where he is now as a person. "I'm trying to focus on the importance of nutrition and eating balanced meals," he says. "And no more Taco Bell… Well, maybe not no more, but less. My whole new perspective is everything in moderation."