There is a certain 1970s nostalgia in the work of London-based artist Rachel Fleminger Hudson, the 2022 winner of Christian Dior Parfums's Photography and Visual Arts Award for Young Talents. It's nostalgia for an era she's never lived, but one that serves as constant inspiration, a conceit to encapsulate "many interlinking, but disparate interests," she says, "from football annuals to different textures of knitted plastics." Fleminger Hudson's sitters appear as crafted characters in her photographs. From costume to hairstyles to props, each element within a picture hints at a larger story, capturing a moment in time that truly never existed. As she describes it, the 1970s were "a period of contradiction and confusion on a sociological level, and this is reflected in the aesthetics, as Modernity began to melt into Postmodernity."
On July 8 at the Luma Arles campus in Arles, France, a jury of some of the art world's most exciting talents and patrons took note. From a pool of 14 international laureates, the photographer and Central Saint Martins College of Art and Design student was chosen by photographers Samuel Fosso and Estefanía Peñafiel Loaiza, Luma Arles founder and president Maja Hoffmann, Maison Européenne de la photographie Simon Baker, Christian Dior Parfums international director of communications Jérôme Pulis and artist Maya Rochat as the fifth edition Dior Prix awardee. In partnership with Luma Arles and the École Nationale Supérieure de la Photographie, the luxury beauty company's annual prize grants a young emerging talent 10,000 Euros and a creative commission and was begun in 2018 to highlight the future's art stars and establish a dialogue with some of the top academic photography programs around the world. This year, all laureates' photography work will be on display through September 25 in "Face to Face," an exhibition at the Mécanique Générale at Luma Arles.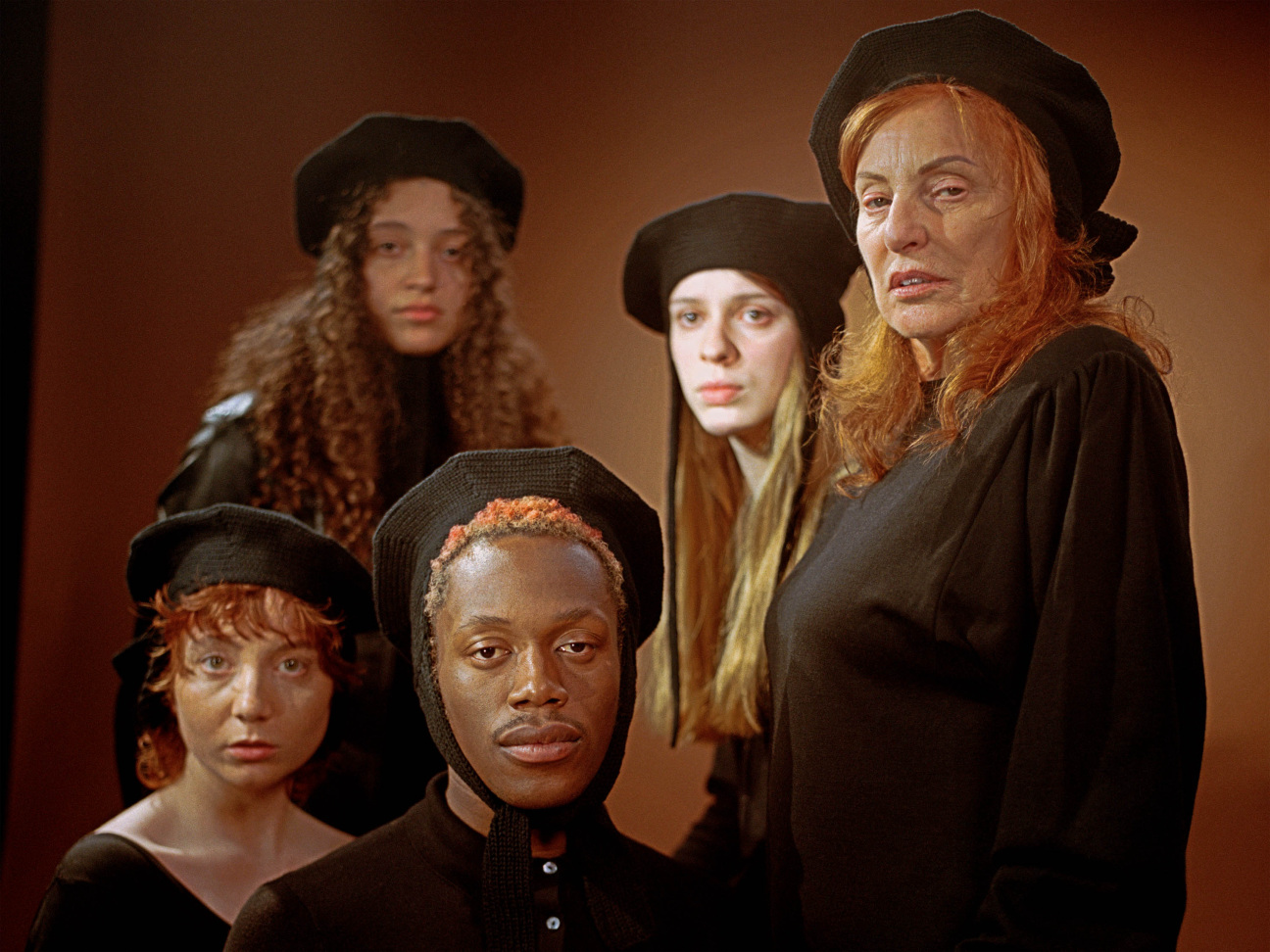 What the prize also underscores is the importance of industry mentorship. Fleminger Hudson notes that mentors have helped her significantly in the development of her work, untangling her complex ideas and exploring new mediums. When the artist was first notified that she was a laureate of the prize, she had just begun to dip her toe in filmmaking, directing an "adaptation of Arthur Schnitzler's La Ronde, restaged in the 1970s," she explains. The nomination gave her another bout of encouragement in her creative pursuits. "I also see this award as a kind of mentorship," she explains. "Having the approval of Samuel Fosso, who I am a great admirer of, and the other judges has been immensely validating."
Cameroonian-born Nigerian photographer Fosso, the jury president, also notes that mentorship was crucial to his career. A self-taught artist, he "learned photography with a photographer in a studio in Bangui" and then went on to develop his own style. What excites him about contemporary photographers, he says, is the subtlety with which they approach popular themes of "identity, borders and belonging."
"In this new generation of photographers, I perceive a sensitive way of reflecting on the world around them that I really enjoy," he says.
Fleminger Hudson's work lives in a kind of in-between plane, where detail drives the narrative. Interactions between subjects, lighting, costumes and set are as important to each picture as its content. As she says: "I am strongly drawn to the knowing and unknowingly hyperbolic."
These particulars, too, drew Fosso and the jury to her compositions. "What touched me above all in Rachel Fleminger Hudson's work was how interested she was in clothes and hairstyles, and more generally her concern for detail in creating a character," Fosso says. "Her images immerse me in the past and tell me stories."