Few curators have shifted the paradigm in the mega dealer stratosphere; fewer still can be said to have made the art world slow down. And yet, that's precisely what Ebony L. Haynes has done with the debut of the hotly anticipated Tribeca offshoot of David Zwirner, which opened last fall. The new space functions differently than Zwirner's other locations or from any other bluechip
outpost for that matter: 52 Walker—Haynes's brainchild, of which she is senior director—resembles a kunsthalle, with longer viewing timelines and four immersive shows per year. Highlighting scholarship and research, an edition of the gallery's publication series "Clarion" accompanies each artist exhibition. Inside the first-floor loft, remodeled by architect Annabelle Selldorf—an aesthetic unto its own—visitors can easily forget the work is indeed for sale.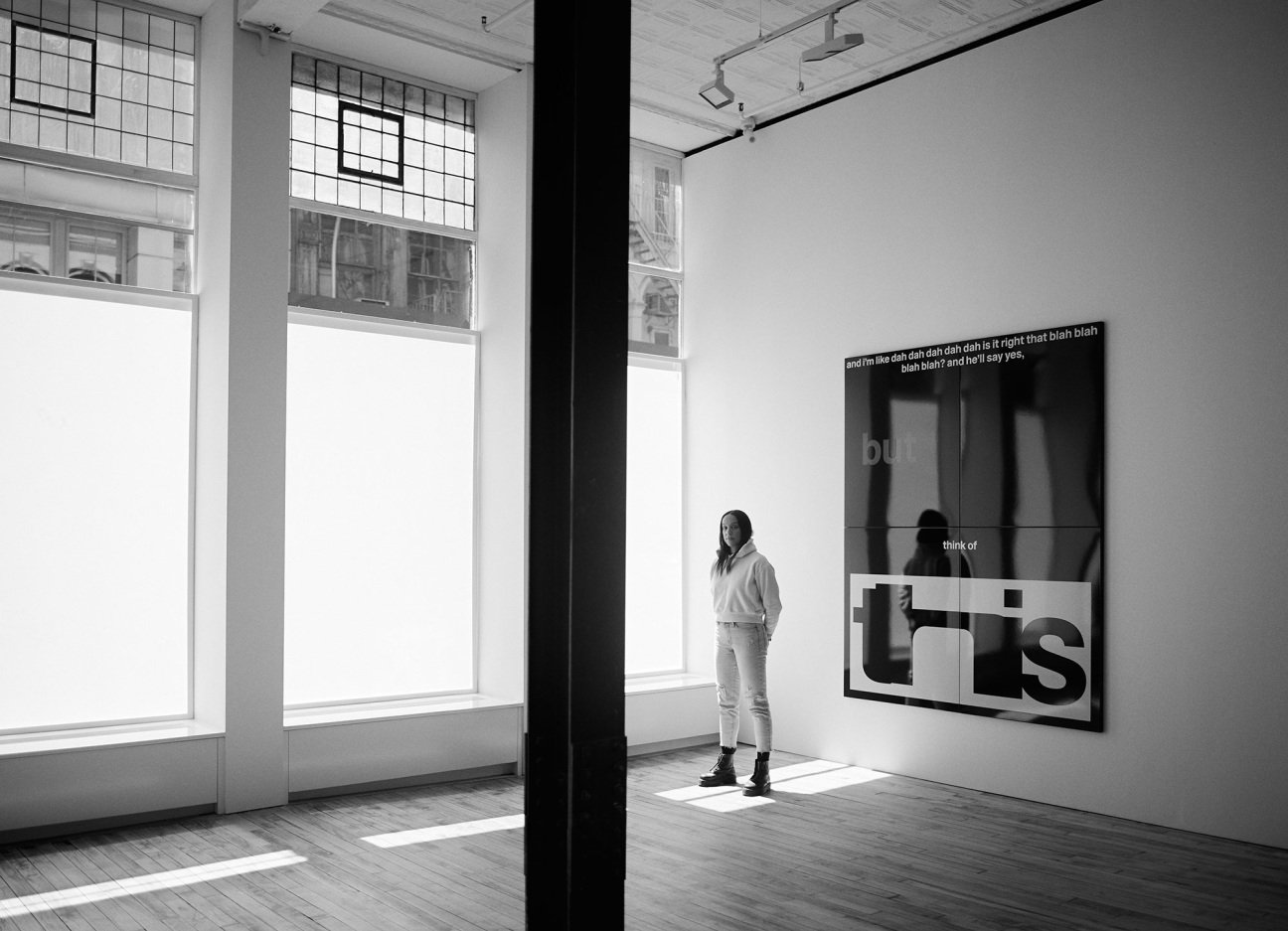 "Departing from the traditional commercial gallery format, my personal curatorial practice, which focuses largely on conceptual and research-based artists from a range of backgrounds and stages in their careers, is a trademark of the space," explains Haynes, whose graduate studies centered on art criticism and curatorial practice at Ontario College of Art and Design University. Although it opened during the height of New York COVID in October, 52 Walker has prized safe, in-person art viewing from go; to encourage visitors to see and consider the works—rather than scroll through their website—no images were released until later in the exhibition run. "A challenge before 52 Walker, for me, was finding a place where I could curate as any institutional curator would, but with the added responsibility of having conversations around selling the art, and everything that comes with that role," says Haynes of the hybrid she's created.
Haynes started off with a bang—an inaugural show by Los Angeles-based multimedia conceptual artist Kandis Williams who challenges systems of labor exploitation. Artists who've followed include Nikita Gale and Nora Turato. "I hope that 52 Walker is an example of how different models can exist in the art world," says Haynes. "I'm not proposing that people should follow this model. Rather, I'm eager to continue to demonstrate how other models can exist and add to the art world conversation."