Nestled in the heart of Hidden Valley, just forty miles out of the center of Los Angeles, James and Brandi Perse's rustically chic 25-acre horse ranch provides far more than a respite from the city's industrial hum. For the Malibu-based couple and their two young boys, the property has become a safe refuge for all manner of neglected, sick, abused or elderly animals abandoned in their time of need. Brandi rescued her first horse 10 years ago. Since then her passion for rehabilitation has only deepened.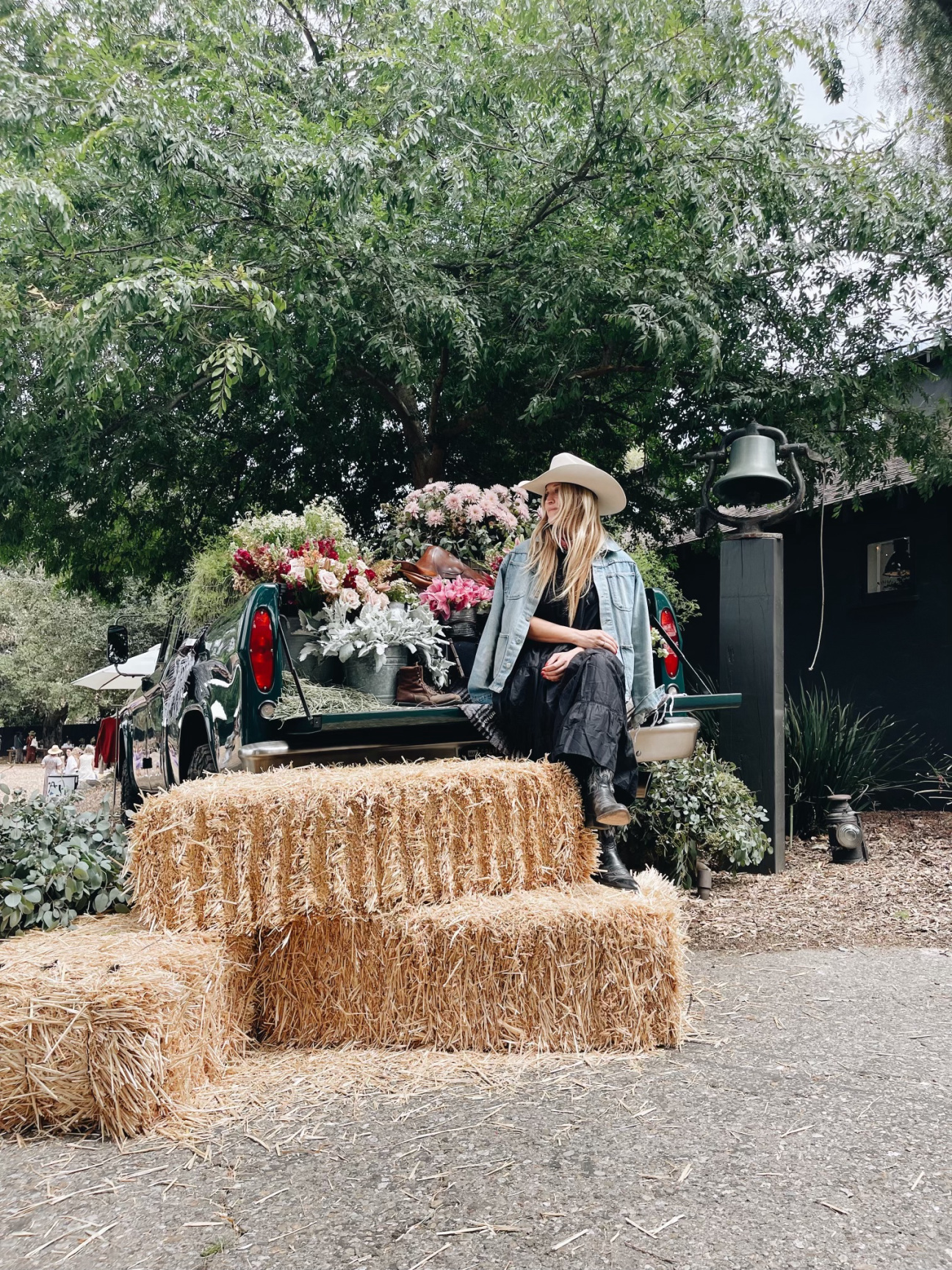 Her nonprofit, A Little Rescue, still operates out of the family ranch. On the day of the organization's first-weekend fundraiser this May, a gorgeous, gallant grey steed could be seen presiding over his paddock welcoming attendants to the estate with neighborly whinnies. The daytime event brought together vintage curio shops like Recreo and second-hand jewelry stores like Ludlow Vintage, arranging the vendors in a makeshift market for guests to peruse, with a portion of the proceeds from all sales being generously donated to the nonprofit. Next to the country-western souk, an amphitheater had been constructed using bales of hay elegantly draped in hand woven blankets, where guests could hear a special musical performance by William Rush. As you wandered throughout the grounds making your way through each of the refurbished barns and grabbing delicious morsels of catered refreshments donated by Food Heirloom LA to sustain yourself, music wafted through the country air, entwining with the chortles of farm animals.
Elsewhere on the homestead, attendants could treat themselves to a host of wellness offerings. Alongside massages by Yosef Chason, one found a host of more holistic approaches to health and self-care. Breathwork specialist Meredith Baker and Gua Sha guru Saree D'amico lead participants through therapeutic sessions. Many of the animals who call the A Little Rescue ranch their home were taken in by the charity just before they would have been sold off for their meat, but the dedicated care they received, including many experimental treatments not unlike those performed on lucky attendants, has allowed them the time and space to heal, a testament to the power of resilience and our inborn capacity for recovery.