Let's start in Chelsea, where two 20th-century masters face off. Matthew Marks has dedicated all three of its gallery spaces to a deep dive into the oeuvre of Ellsworth Kelly, the late great minimalist poet of line, shape, and color. The gallery's 526 W 22nd space hosts a presentation titled "Postcards," which brings together five decades of the artist's rarely-exhibited collage correspondences. Intimate, humble, and often quite funny, the postcards incorporate torn out swatches of solid color, cropped images of fruit, and silhouetted limbs all overlayed onto landscapes from the artist's travels. They offer an entrance into Kelly's unique creative process as well as into his personal relationships.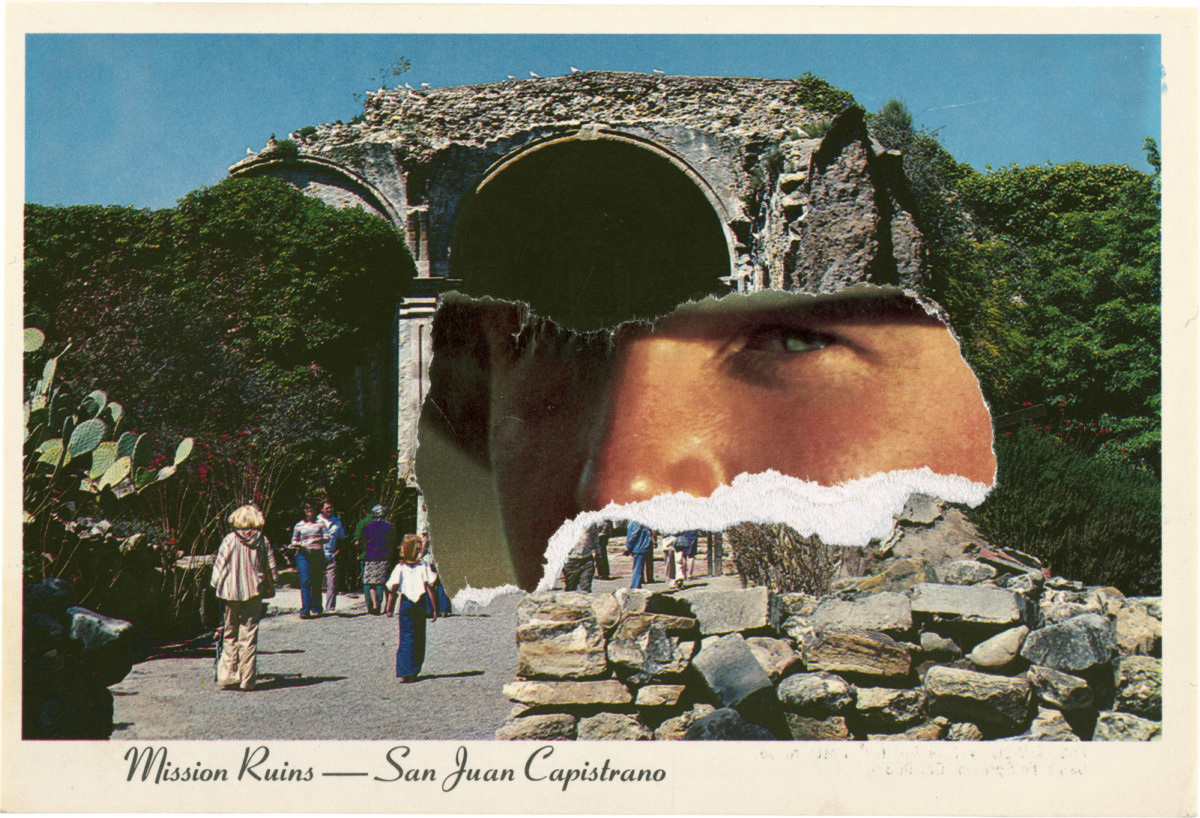 Robert Rauschenberg is also being feted with a triptych of exhibitions, spread between Gladstone and Mnuchin (to view the latter of the two, you will need to travel uptown to 78th street). Gladstone's shows, split between the gallery's 21st and 24th Street locations, is titled "Venetians and Early Egyptians," taking its name from the two series that together comprise the exhibition. Mnuchin, on the other hand, is presenting a wider range of paintings and sculptures, and has opted for the straightforward title, "Exceptional Works: 1971-1979." Beyond the conversation about American abstraction, an unexpected dialogue about the generative power of collage and assemblage emerges between Kelly and Rauschenberg. And while the decision to present runts and anomalies from each artist's body of work is in some ways a side effect of the incredible scarcity of available pieces from the two American master's, the decision proves fruitful, and the formal and conceptual diversity on view in each is a testament to Rauschenberg and Kelly's artistic unruliness.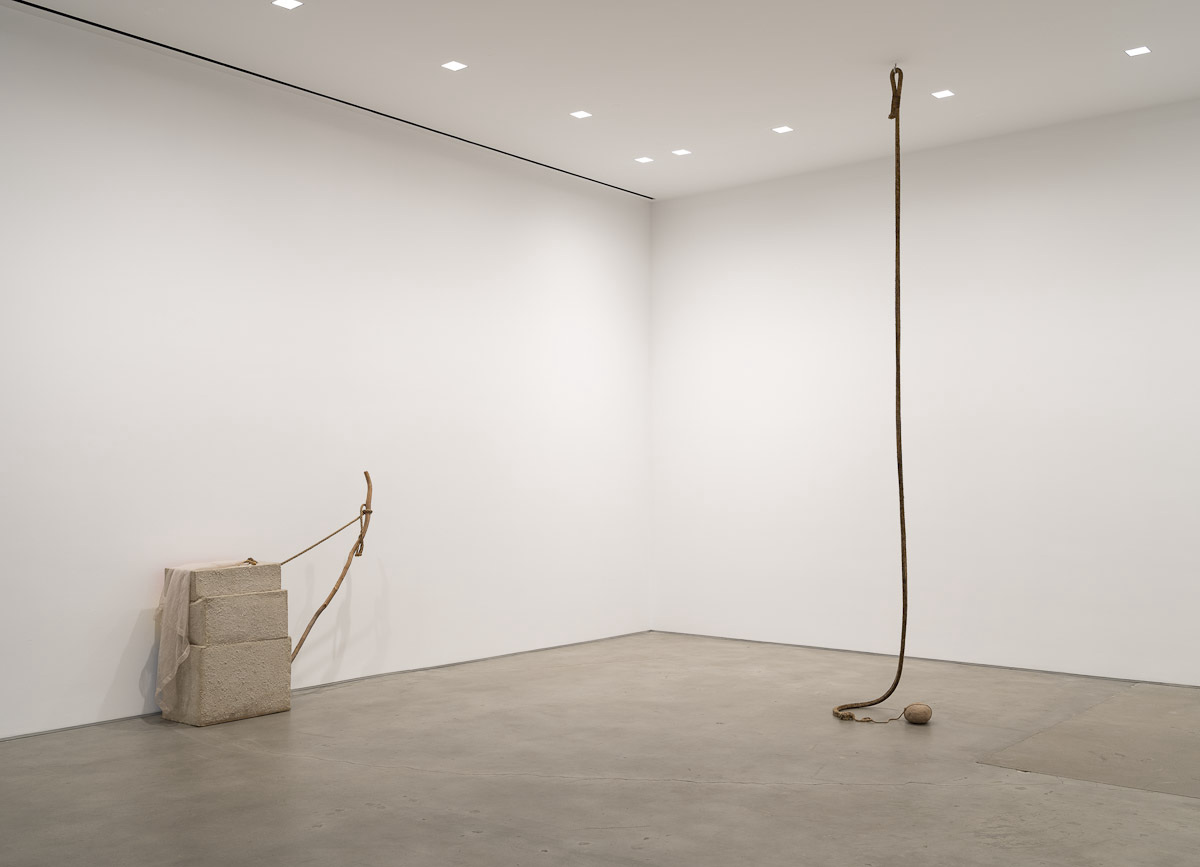 Just a few blocks away, Gagosian is presenting one half of a not-to-be-missed Nam June Paik survey titled, "Art in Process." The second half of the Paik show is slated to open at Gagosian's 75th street space in mid-July, perhaps a nod to the Korean-American alchemist of new media's experiments in duration and transformation as a formal strategy within his video and sculpture. Curatorial idiosyncrasies aside, what's most striking about this triumvirate of mega-gallery sponsored revivals is how profoundly contemporary the decades-old work continues to feel.
Just down the street, Paula Cooper is hosting another evergreen exhibition with a presentation of Terry Adkins musical chimeras that monumentalize the episodic, the spontaneous, and the improbable, with sculptural odes to the revolutionary achievements of improvisational music and free jazz. Adkins passed in 2015 but the things he left behind still feel light years ahead of what so many artists today have contended themselves with making. But of course, there are exceptions: look no further than the 52-year-old, Oslo-based American Camille Norment's "Plexus"—an ambitious solo-exhibition at the Dia Foundation—for a shimmering example of new multimedia art that feels both conceptually radical and spiritually engaged. While in very close kinship to Adkins in many ways, Norment's work still feels entirely fresh, electrified even by its proximity to Adkins' own symphonic dances with meaning.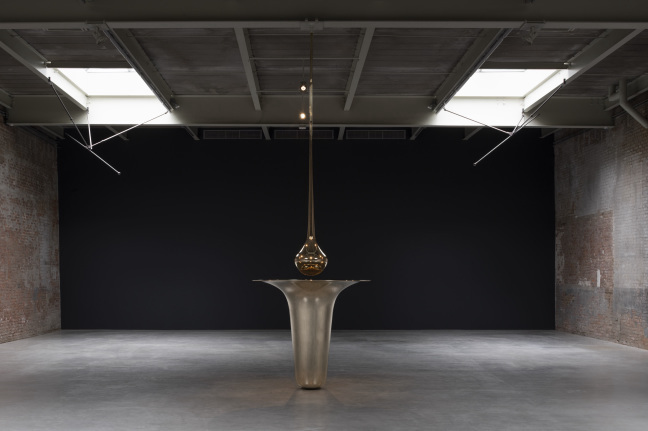 On West 20th St, David Kordansky inaugurates his New York outpost with work from Lauren Halsey, a fellow dispatch from Los Angeles. Halsey beams in a hallucinatory remix of the visual texture of South Central LA, a neighborhood whose outsize influence on the cultural identity of the US at large—particularly across music—demands attention. Halsey's cut-up collages of the area's material artifacts provide an unlikely foil to Kelly's collages and Rauschenberg's assemblages.
Finally, Oscar Murillo's new paintings at Zwirner's W 19th St location are another favorite. Murillo rose to prominence at the beginning of the last decade with similar large-scale canvases that combined English and Spanish words into passages of rich texture. Murillo's new paintings, sumptuous and searching, have abandoned language and instead are entirely non-representational. They brood with sentiment, operating not as images but as experiences of transcendence.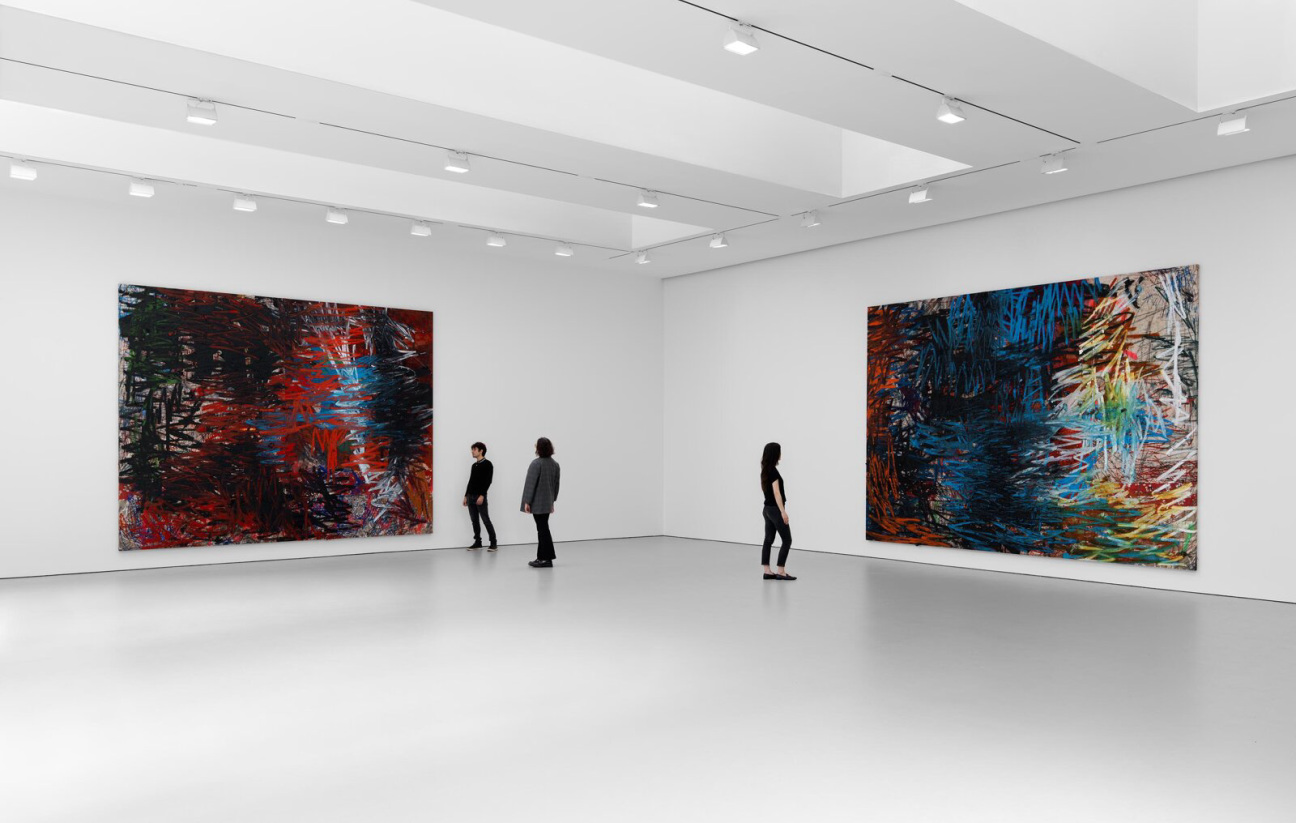 Michael Werner's exhibition of Francis Picabia drawings alone will make your trip uptown worth the trouble. As good as any museum show and as relevant to our understanding of art history, the press release quotes Picabia, who at the beginning of the 20th century once wrote, "we should mistrust painting painted without mistrust." How could we have forgotten this?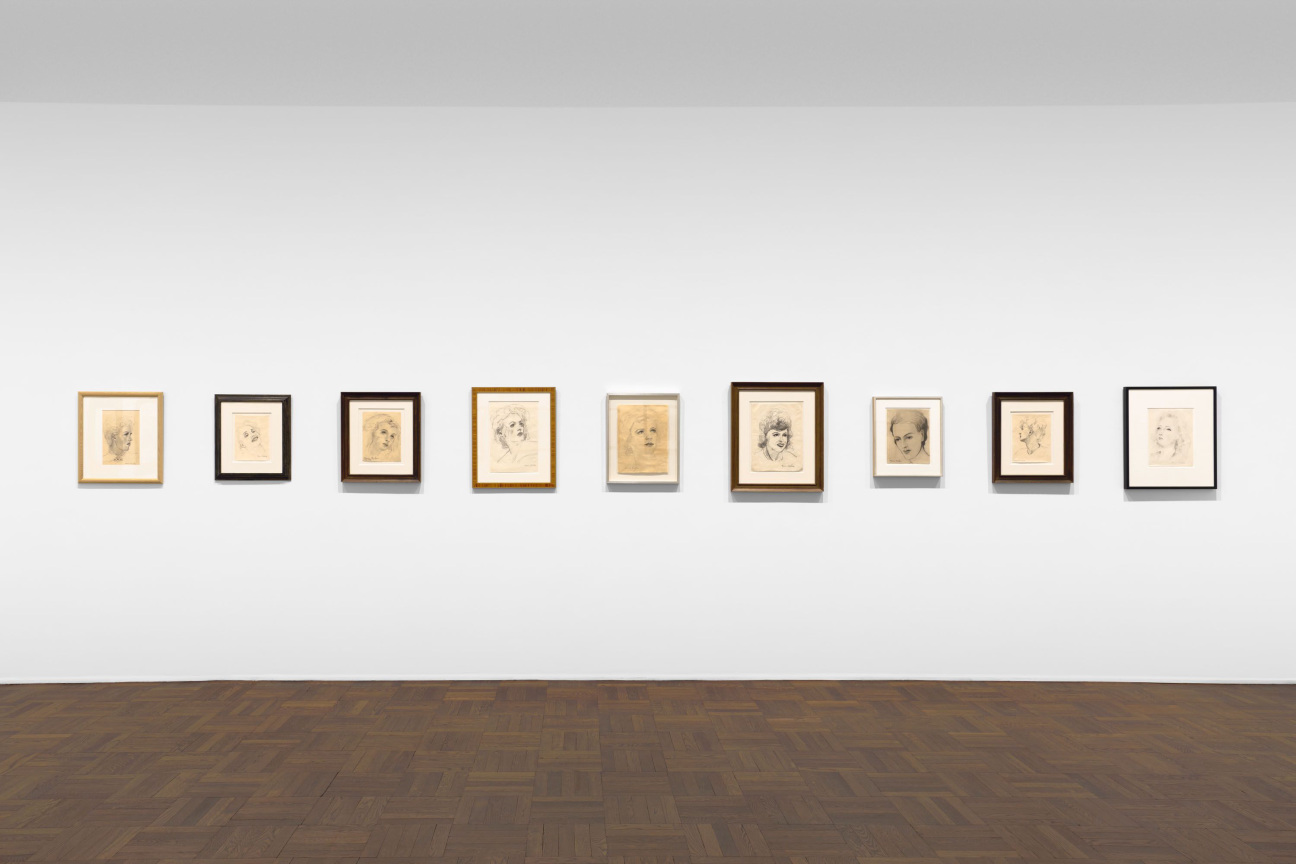 Anne Imhof's "AVATAR" at Galerie Buchholz on East 82nd is a strong show by another artist-cum-musician. Since receiving the Golden Lion for her presentation at the 2017 Venice Biennale's German Pavilion, Imhof has carried out a smattering of major operatic performances at institutions across Europe. The architectural interventions that Imhof devises and the massive paintings she makes can feel like set pieces in the context of her performances, but here they read quite differently. Even without performers present, they hold their own as unique works of art, and even benefit from the space for close looking.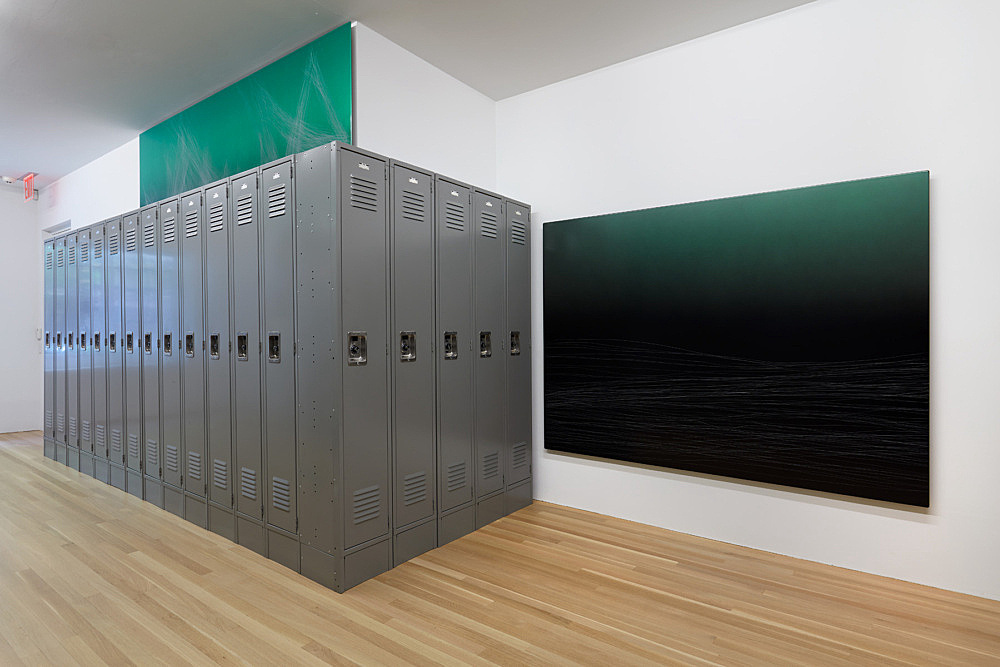 Downtown, your first stop should be the Brazilian artist Paolo Nazareth's show at Mendes Wood DM's beautiful new space. The show celebrates a great artist in his prime, whose alternative perspective on contemporary life foregrounds the importance of wandering as a bodily and philosophical practice, as well as an important experience of our humanity. LaKela Brown does not disappoint at 56 Henry, with ghostly white plaster bouquets composed of cast crops including corn, okra, and collard greens. As botanical still lifes, they belong to the same tradition as Chardin's imperceptibly decomposing peaches and pears, ripe to the point of bursting, which illuminate the restful beauty of quotidian existence.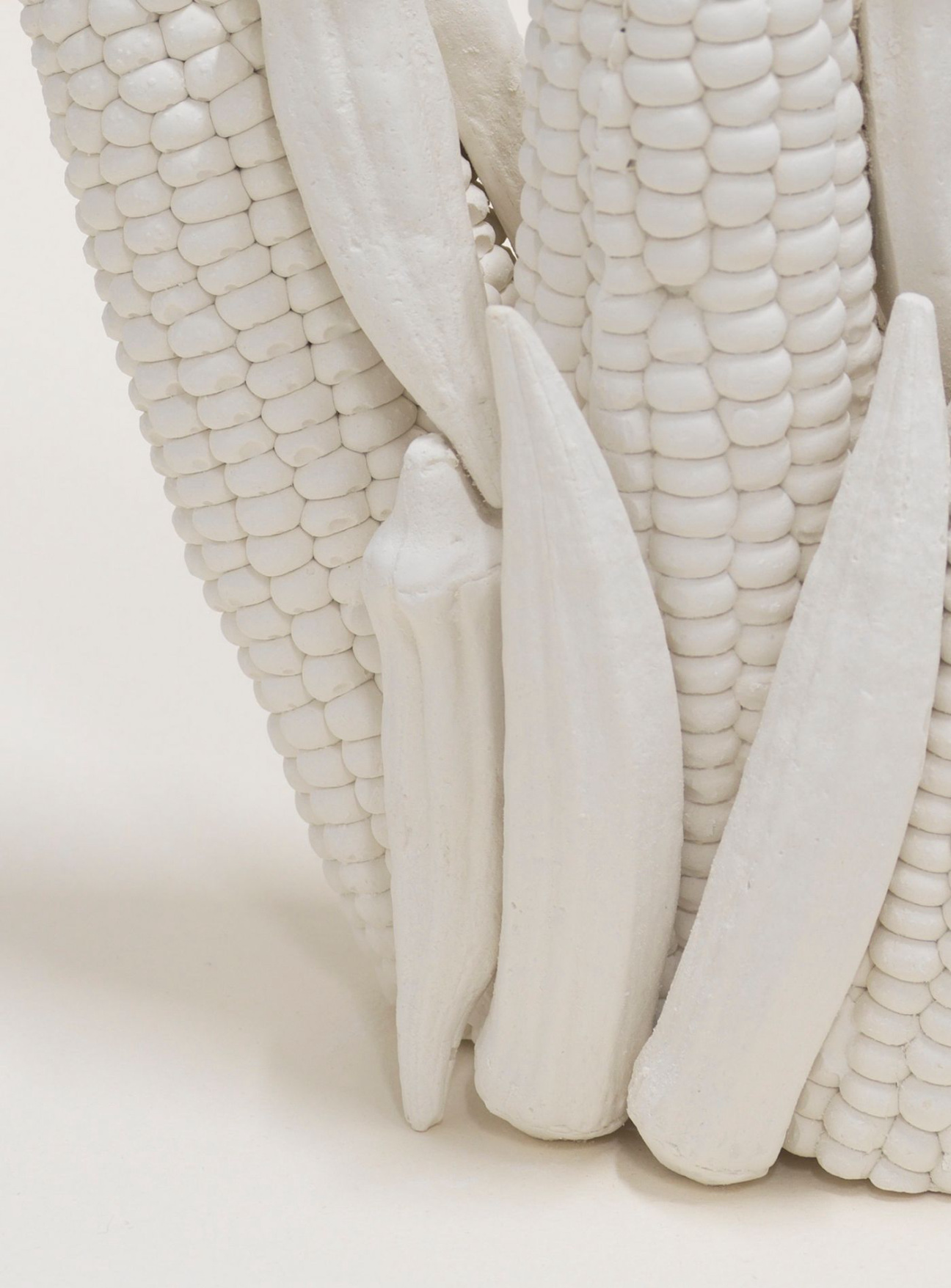 Before you call it quits for the day, Raúl de Nieves "Carnage Composition" at Company, an impressive cavalcade of visual eccentricity and inventive craftsmanship, deserves a visit. Other downtown standouts, all pleasantly offbeat and materially sophisticated, include Marc Kokopeli at Reena Spaulings, Jean-Luc Moulene at Miguel Abreu, Nora Turato at 52 Walker, and Sky Hopinka at Broadway Gallery; the exhibitions we chose to single out, however, celebrate artists whose exploded notion of medium and idiosyncratic essence felt, however haphazardly, in direct conversation with the masters on view elsewhere in the city: Kelly, Adkins, Paik, Picabia and Rauschenberg.