When adapting a heavily interior, first-person novel for the screen, certain calculations must be done. How does the screenwriter represent the internal—with snippets of voice-over or with new dialogue that borrows from the narratorial voice enough to convey the character work? What can the director and cinematographer do to create subjectivity? How does the film align viewers with a character's perspective? Who can be cast to imply what's hidden on her face?
Or, as the Hulu adaptation of Sally Rooney's novel Conversations with Friends decides, perhaps you could remove everything that makes the book interesting and replace it with nothing.
Okay, not nothing. Conversations with Friends, like its highly successful predecessor, Normal People, is full of sighs, silences, beautiful shots of light: languid nothingness that is meant to be sensual. But it's a terse, laconic, objective sort of show. Characters stand in rooms barely spitting out half-sentences. The sex has a perfunctory quality. No one is ever allowed to be funny.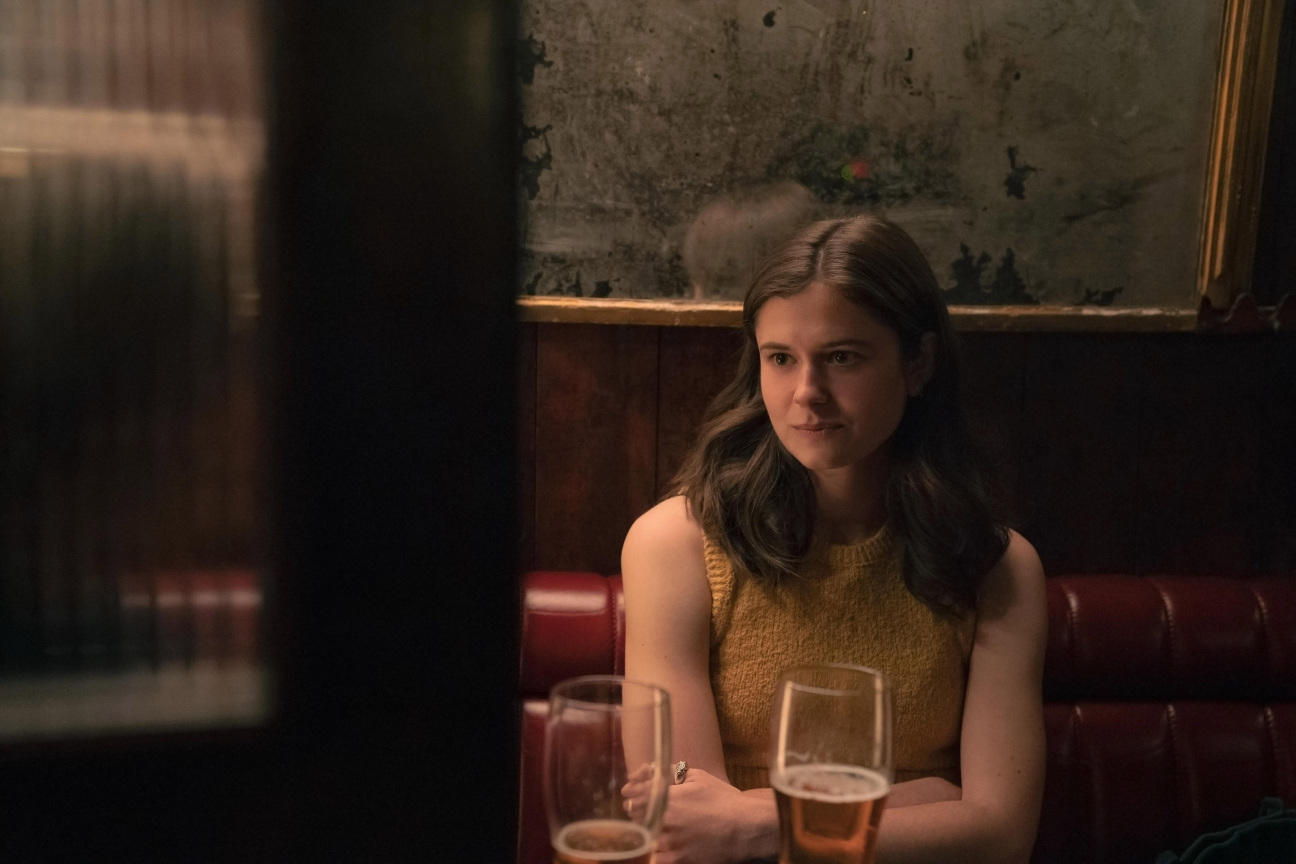 Part of the problem is that the show wants to be a romance. Like the book, it focuses on an affair between Frances (Alison Oliver), a college student and aspiring writer, and Nick (Joe Alwyn), a married actor in his thirties. Rounding out the cast are Frances's best friend and ex-girlfriend, Bobbi (Sasha Lane) and Nick's wife, Melissa (Jemima Kirke). Both characters, as portrayed by such charismatic and unpredictable actors as Lane and Kirke, are compelling but underutilized. But the novel is as much about Frances's intellectual and artistic life as her romantic tribulations, and it's far less of a conventional love story than Normal People. The romance simply isn't enough on its own. The show has relentlessly pared away most of the digressions—the conversations with friends about movies, books, college feminism club drama, drone strikes—that make the characters lifelike and interesting. These writers, actors and students begin to feel bizarrely divorced from any relationship to culture. Their setting feels nonspecific, anonymous. They speak like contestants on a dating reality show fielding instructions from producers to talk about their relationships, their betrayals, and almost nothing else. Oliver and Alwyn can't conjure up enough chemistry to compensate for the subjectivity and specificity that is missing from their onscreen relationship.
How did Frances—a character who, in the book, is full of wry observations both expressed and not, makes private jokes about herself and other people, flatly describes herself as having a "rich inner life" at parties, admires the zany poet Patricia Lockwood and is dismissive of "pay gap feminism"—become this borderline inarticulate wallflower who writes terrible poetry about the bad optics of diamond engagement rings? Oliver plays her as a quiet, passive young woman whose vulnerabilities are all on the surface. It's not a bad performance, but it misses out on what makes those vulnerabilities interesting: the lengths Frances goes to conceal them. Conversations with Friends is a novel about the gap between who we are and who we believe ourselves to be. In the show adaptation, everyone is exactly what they seem.