As an urban dweller in the early phases of the pandemic, when the world was on lockdown, having access to a green space—whether a backyard, a public park or a plant-filled balcony—made living in isolation just a little more bearable. For those located in closer proximity to nature, a forest walk, a beach stroll or a desert hike felt like a moment to decompress safely. Adjacency to nature is scientifically proven to make humans feel psychologically better according to multiple sources and studies, including the American Psychological Association, and researchers at the University of Chicago; University in Ontario; and University of Melbourne, among others.
In the design world, architects are exploring what this could mean for interiors. While biophilia may be a buzzword, its counterpart, neuroaesthetics, is not. The latter is a neuroscience concept that examines the relationship between mental health and closeness to natural or well-decorated environments.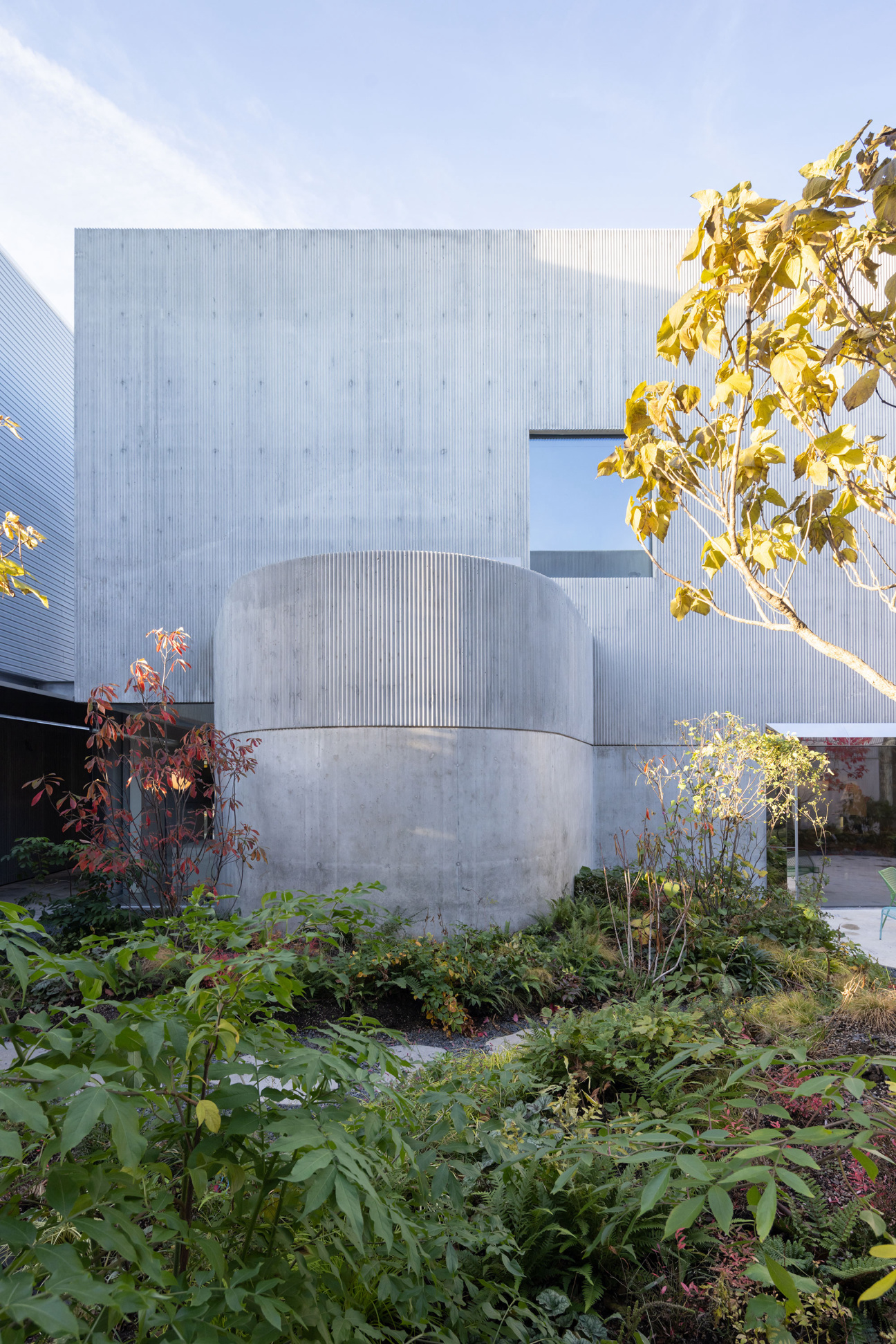 Landscape designers (and their historic peers) have been proving the hypothesis in their work since Gilgamesh planted the world's first known garden in Sumer, in southern Mesopotamia, circa 2900 BCE. Being outside of the built environments where we live, work and shop, in gardens where trees rustle, flowers bloom and grasses sway, is like a serotonin symphony for the brain. It's why Aristotle retreated to the grove at the Lyceum for his peripatetic walks, and why nature retreats like the 1869 Mohonk Mountain Resort in upstate New York or, more recently, the 1964 Sea Ranch on the northern coast of California were designed. Both are still in existence and remain popular to this day for the same reason.
The practice of landscape design has historically received less recognition for its contributions to shaping society and bettering our world than that of architecture. Certainly, there is not a venerable cult of personality around practitioners in the same way that starchitects have become household names. However, the aforementioned Sea Ranch was a turning point in this narrative: landscape designer Lawrence Halprin was hired by the developer client as the head of the project, which is a 5,200-acre sustainable living community nestled within the sea grasses that blanket the rocky cliffs of the oceanside area.
This highly unusual hierarchy meant that landscape, not architecture, dictated the project's design, and proved its worth to an industry that had long written off garden-making as a superficial pursuit of beauty. Structure is not always a main selling point, the innovative community argues—although, in this case, the Charles Moore-designed redwood-slatted bungalows are just as charming as the miles of trails designed by Halprin along the Pacific coast, which feel so integrated they could have always been there.
Perhaps that has historically been landscape designers' disadvantage to receiving spotlight: good garden planning feels so natural, one can't imagine much thought went into it. Certainly though, much did, and today's practitioners are taking on even larger roles in their work, beyond providing the psychological joy that greenery brings. As climate changes become more drastic every day, they are designing natural solutions, like porous flood barriers, urban food gardens and native plantings, projects that mitigate weather-related destruction, feed those in food deserts, and maintain the balance of local ecosystems, respectively. The power of plants cannot be overlooked.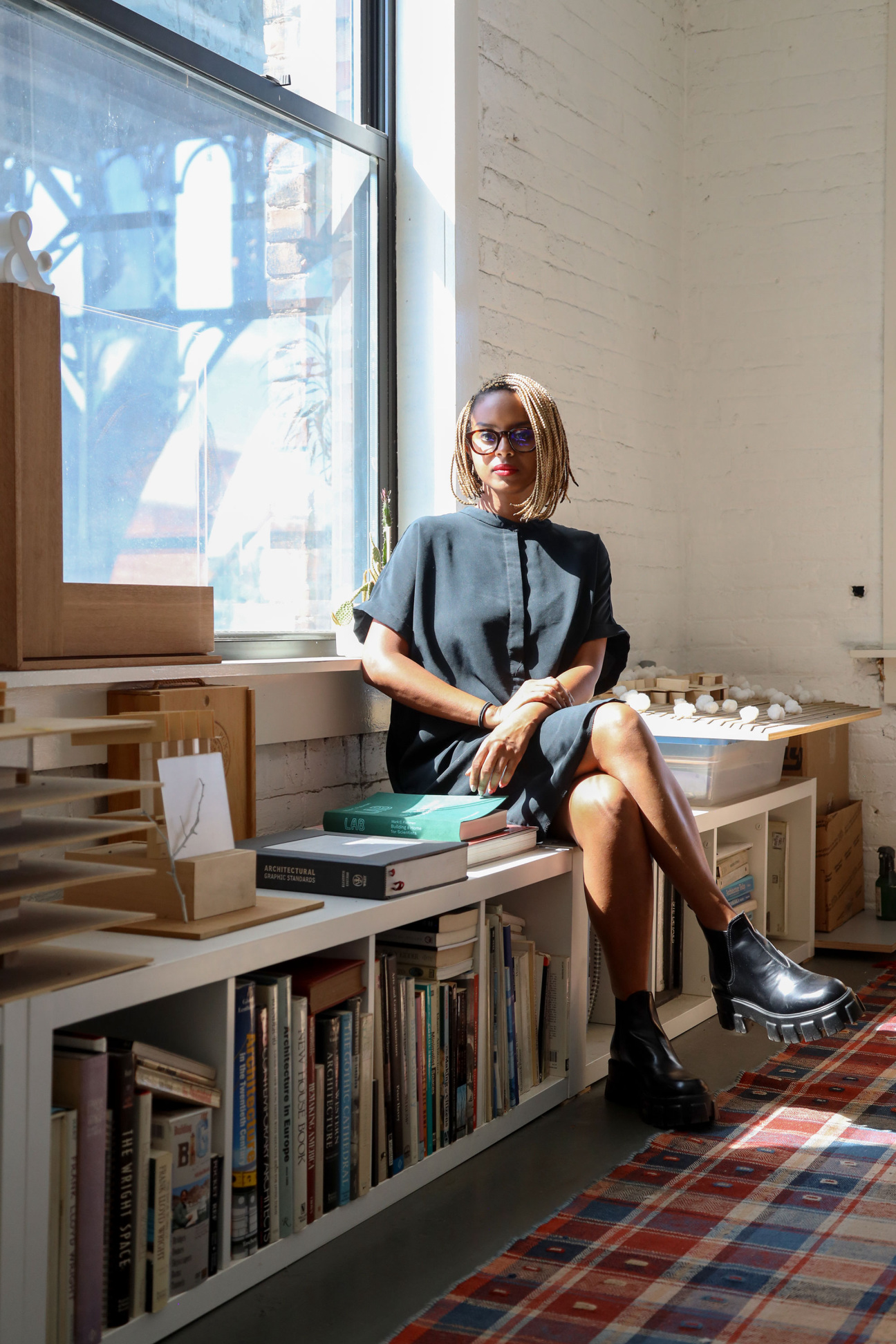 Studio Zewde
"Your environment is always telling you something," says landscape designer Sara Zewde. "It either reaffirms your place or makes you feel like you don't belong. I've always been curious about that." In 2018, when the Hood Design Studio alumna began her own firm, Studio Zewde, after moonlighting on independent projects for years, it was based on the principle that landscapes can be used to tell stories much larger than the aesthetically beautiful arrangements of grasses, trees and flowers. How one feels in a space, and what it says about a place, is "fundamentally a design question," she says.
The project that convinced her to leave an establishment studio for her own was in Seattle's Africatown—an opportunity to create a temporary activation on a 2.4-acre plaza in the historically Black neighborhood where gentrification is looming. After a series of engagement sessions, residents presented what they wanted for the area's future: an outdoor living room for events and community gathering. Midtown Plaza encompasses the three main disciplines of Studio Zewde—urban design, public art and landscape architecture—and altered an unused space using the idea of tactical urbanism, the design concept that a successful, community-driven temporary change in an urban environment can eventually become permanent.
Currently, the studio is working to place-keep in locations across the United States, from a new park surrounding an Instagram-famous graffitied pier in Philadelphia, to a new two-acre park at a former psychiatric center in East Flatbush, Brooklyn. The latter is part of a new housing development by architect Sir David Adjaye that will bring 900 affordable units and a fitness-programmed green space to the second most underserved neighborhood, in terms of park access, in the city of New York. A walking path, perennial garden and large lawn will be part of the program, Zewde says, but it was important that much of it be left to the future residents. This decision helps to stamp out some of landscape design's biases.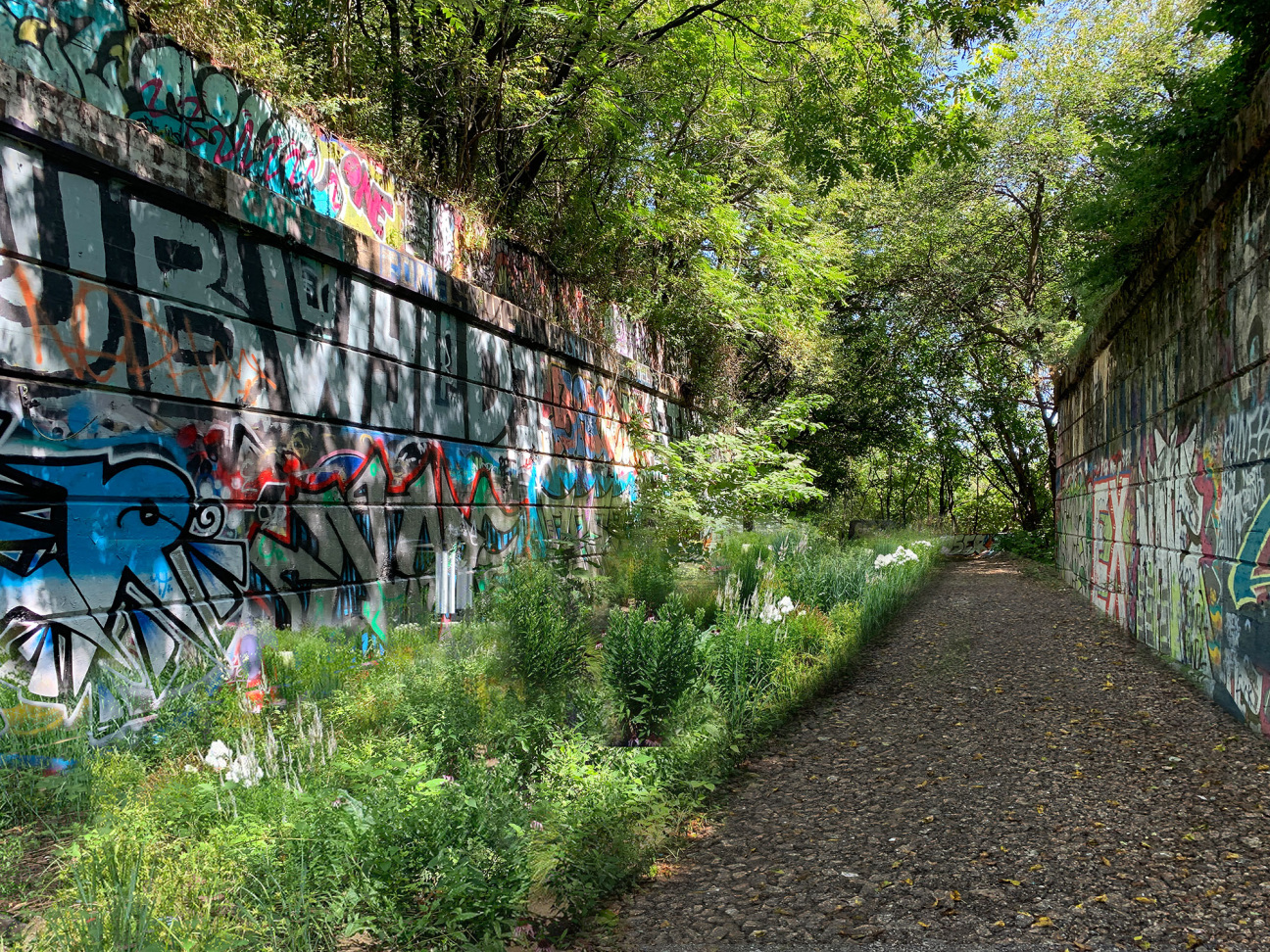 "One thing that we see in a lot of neighborhoods of color is the parks are overly programmed. There are basketball courts and not really places to just sit and hang out," she explains. "Designers, too, kind of default to feeling like we have to give them things to do. There's a sense that if you leave it unprogrammed, people will be unruly. It was important to us to advocate for having a flexible place where people can do whatever they want: you can just sit down on a bench and take in the spectacle of your community."
As much as Zewde wants her landscapes to tell the stories of their neighbors, she also wants those neighbors to be able to tell their own stories in her landscapes. Though just in the design phases, an upcoming project in Switzerland will be the physical embodiment of this. Alongside a plethora of collaborators, including 2022 Pritzker Architecture Prize winner Francis Kéré and designers Ini Archibong and Yinka Illori, she is designing the gardens for a new "African chalet" in the Alps, part of which will serve as an artist residency for people working in activism on the African continent. Her design is a study in craft, she explains, and the "idea is to integrate the building traditions of Africa specifically into a contemporary residential landscape," using patterning and water as a central feature. As construction is set to begin this summer, Zewde will also be putting the finishing edits on her first attempt at traditional storytelling, a new book about the little-known period of landscape designer Frederick Law Olmsted's life that he spent traveling through the American South to write about the conditions of slavery on assignment for the New York Times.
Zewde's tome, which is scheduled to hit bookstores toward the end of this year, the bicentennial of Olmsted's birth, will explore how this previously overlooked 14 months of his life could have affected the designs of one of the world's most famous landscape architects. "When I realized there was no book about it, I tried to ignore it and move on with my life, but it haunted me," Zewde says of her motivation for writing it. "I was curious. I retraced his steps to the South. I spent four months with his personal letters, and now I'm writing my reflection from that." After all, just after his research trip, Olmsted designed what would become the model for modern, urban green spaces everywhere: New York's Central Park.
Terremoto
With a studio whose name translates to "earthquake," Los Angeles- and San Francisco-based landscape design firm Terremoto can be expected to shake up the industry. In 2014, founder David Godshall set out to do just that with his business partner Alain Peauroi. "We wanted to create gardens and landscapes that embodied our own explicit ideas and values," Godshall explains. "It felt like there was a bit of a void in landscape architecture at the residential level and the bigger level of gardens being deeply contributing to culture-making."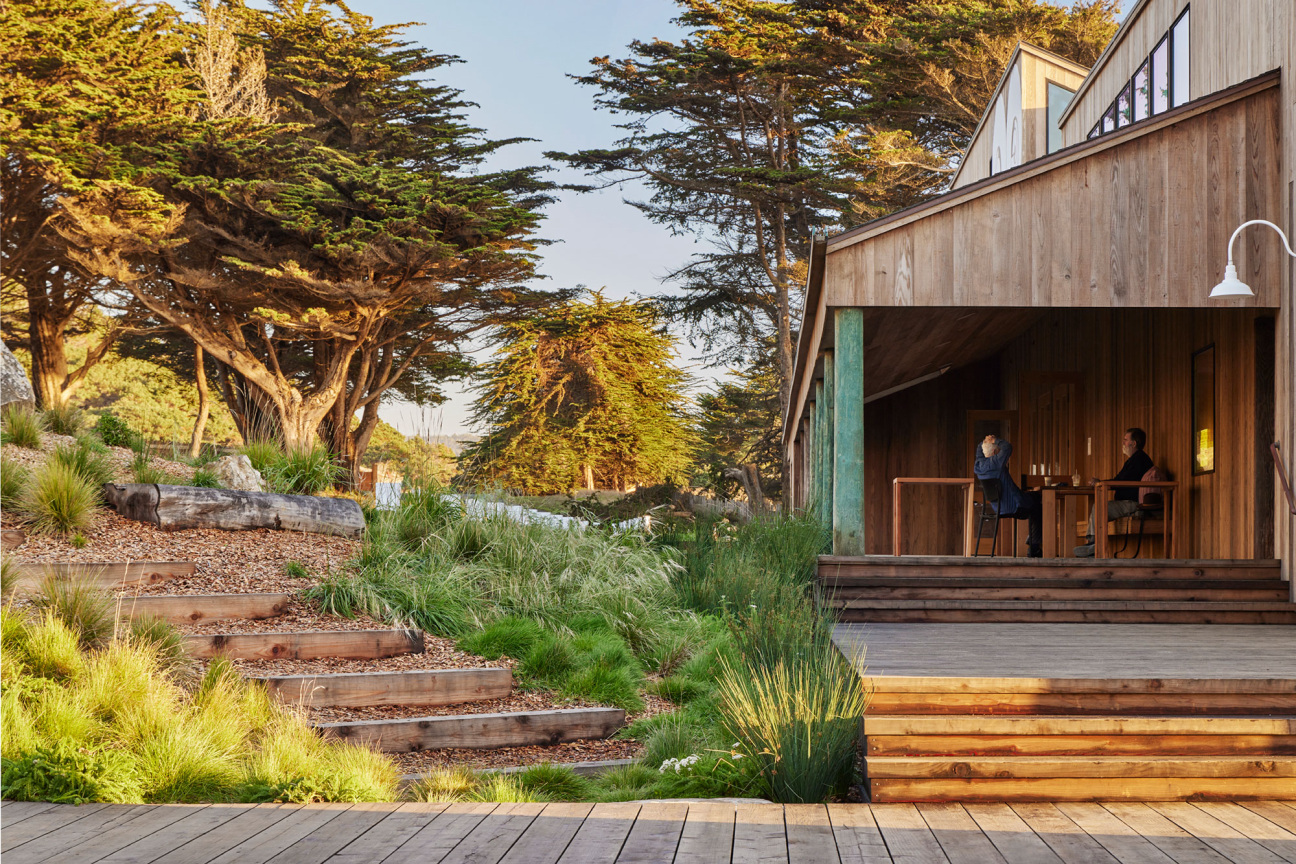 Since then, Terremoto has established itself as one of the most dynamic design firms in LA, displayed implicitly in the ever-developing list of principles they set for themselves (goals include being "concurrently respectful and skeptical of history," doing away with plastic irrigation systems and avoiding all temporary garden designs), and explicitly in the breadth of projects they have taken on, from private residences to community plots. Their current approach to landscape-making is called "Radical Gardens of Love and Interconnectedness," a groovy way to say that the studio cares about creating projects that are both context-sensitive and responsive to the needs of the larger world.
At the moment, principal of the San Francisco office Story Wiggins and her team are overseeing the realization of their landscape design for the new Sea Ranch Lodge, which opened its first phase in October 2021 with a refresh—courtesy of designer Charles de Lisle—to its interiors and restaurant and a new art gallery showing rotating exhibitions of work by the community's original architects. Terremoto's role was to create within an existing icon of a landscape—specifically, to redesign the plantings around the Lodge and in the courtyard of its adjacent hotel, whose renovation will make up the project's second phase.
"That landscape is so incredible," says Wiggins, with reverence in her voice. "You really just have to do almost nothing, which as a designer is a challenge in and of itself, but it's been a refreshing journey." Her team is also working with the client on a more long-term project whose scope will extend further across the Halprin-designed acreage.
Also ongoing is Test Plot, a project that started as a grassroots land stewardship initiative to revive Los Angeles's Elysian Park, and has since become the subject of a landscape studio course at the University of Southern California and a catalyst for community partnerships across the city's underprivileged green spaces. Each circular Test Plot is evidence of what care and design can do for civic spaces. Though only 30 feet in diameter, their reach is far larger.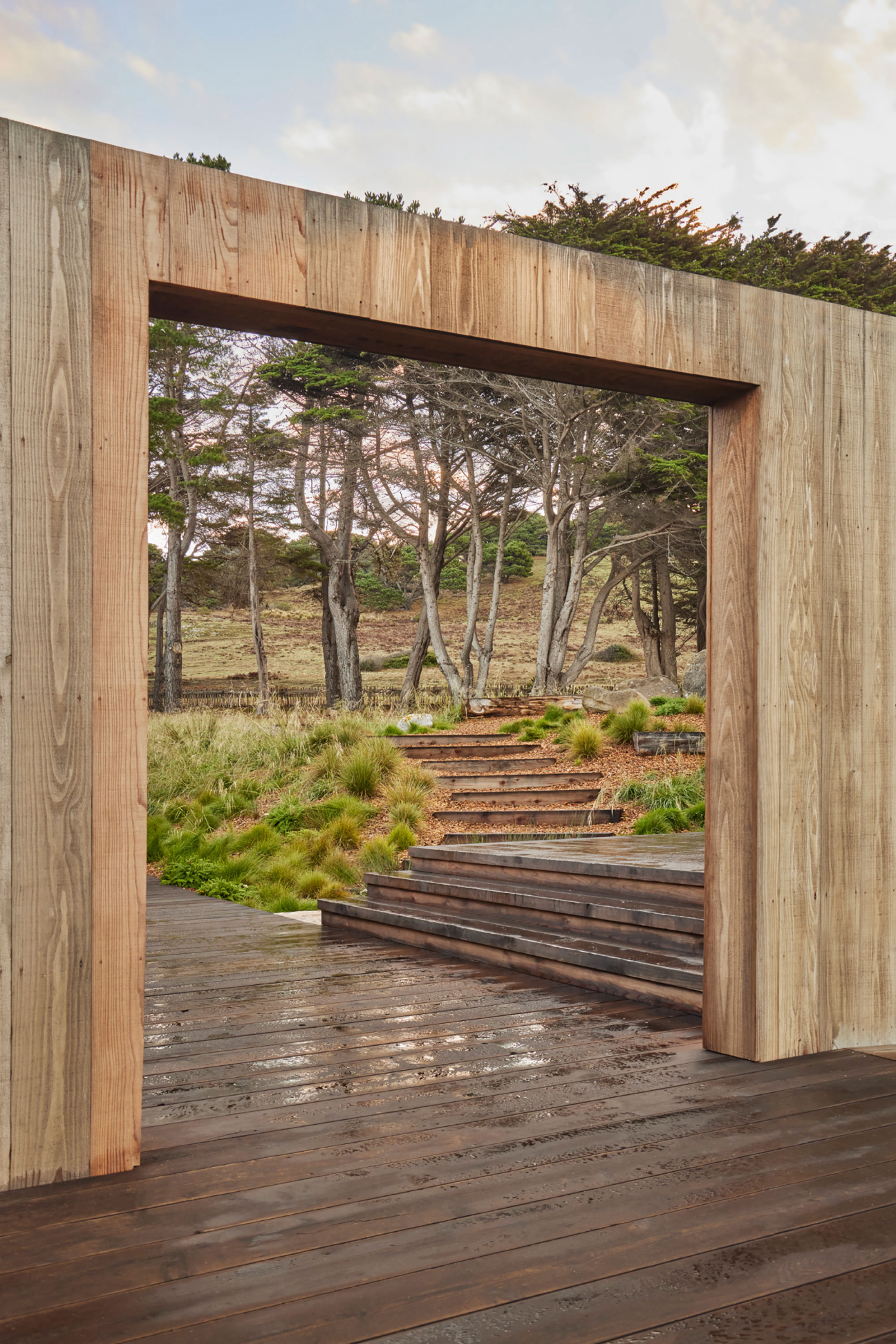 "We're at a point where people are reaching out to us from different parts of the country, and we're trying to figure out how to be something that's much bigger than Terremoto," says Godshall. "Really, the goal of it is to get ecologically appropriate plants into the ground and to connect people in the nearby communities to that active engagement. It's starting to get momentum, and we're just going along for the ride."
Next, Terremoto is hoping to make their focus on fair and ethical labor go viral. Though it took the slowdown of a pandemic and a racial reckoning to bring this to the surface, the fact is that, once designed and praised, landscapes are physically built and maintained by low-wage, often undocumented workers. The firm has taken a stand and now ensures that all the landscapers of its gardens are fairly compensated. As Terremoto ponders in its online Land and Labor manifesto: "What's the point of building environmentally considerate landscapes if we're not also taking into account the wider social, political, and economic landscape?"
Though this work may be just beginning for the studio, overall, Godshall is hopeful that changes are coming. "Increasingly, people are coming to us and really wanting to build gardens and landscapes that are deeply principled," he says. "That brings us great joy."
Future Green Studio
On his meandering walks through Brooklyn, landscape designer David Seiter became fascinated by weeds. Pushing through cracks in the asphalt, sucking drops of moisture out of rain puddles, surviving tramplings by dogs in fenced-in sidewalk planters, these resilient, spontaneous plants and their will to grow, despite all, became the research basis of his firm Future Green Studio.
"I always have been interested in investigating those spaces in between building and architectural fabric," explains Seiter of his affinity for psychogeography, which he believes originated in response to a childhood spent in suburban Valley Forge, Pennsylvania, where bounded front lawns and penned farm fields did not encourage much neighborhood wandering. They did, however, support his gardening business as a teen. After meeting his native New Yorker wife at Vassar College and following her back to the city, "exploring the edges of South Brooklyn brought me to a focus on the lateral plants that take root in these places."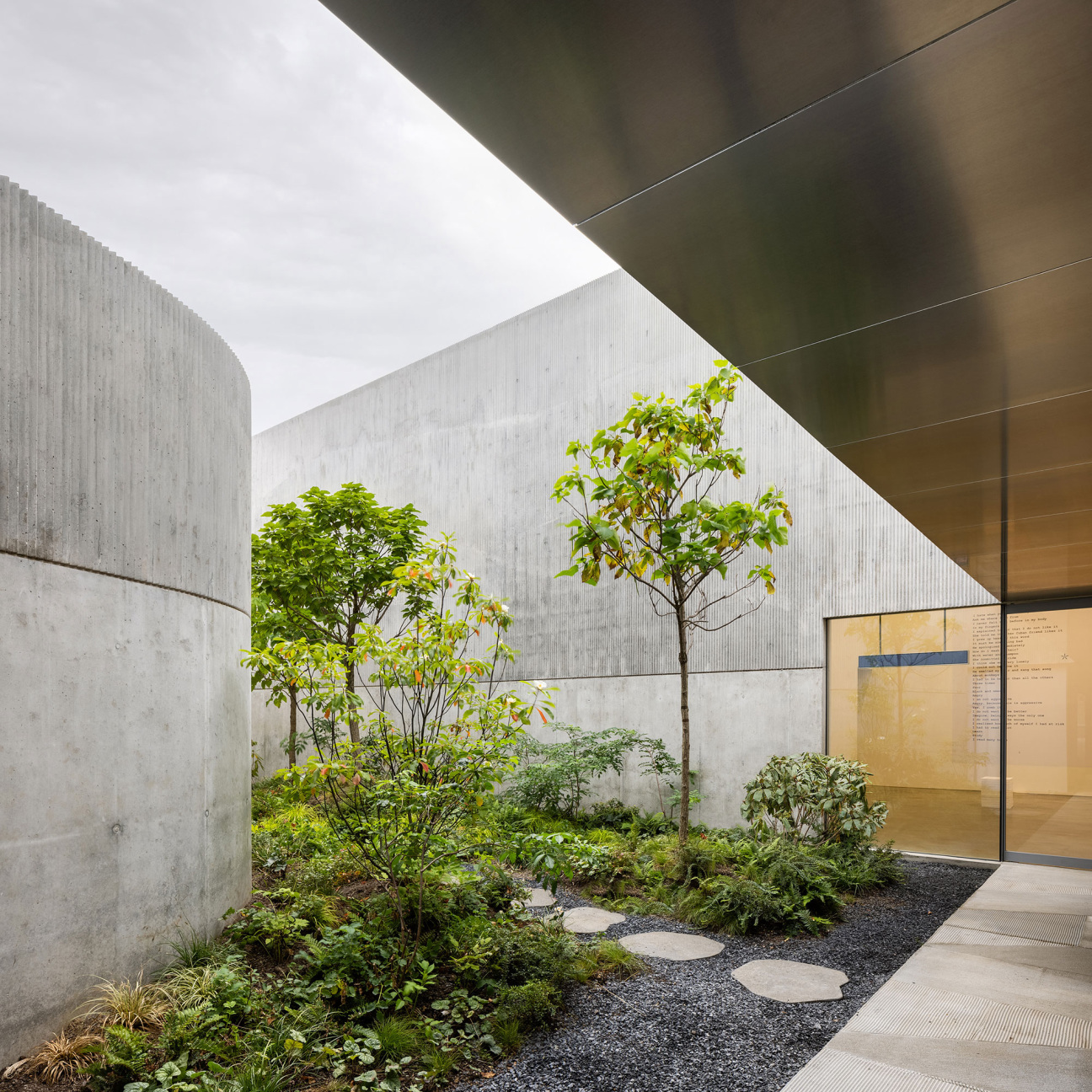 He began Future Green Studio in 2008 with an approach to landscape that brings this attention to detail to projects of all scales, and considers as-is project environments as valid groundwork for design, rather than a site to be razed and started anew. And instead of charging others with the role of building out the design, the industry standard, the firm follows a design-build model, bringing their own designs to life off-paper or screen. Having grown up with does-it-all experience as a gardener, Seiter felt his workdays spent in a "laboratory of learning" amongst a variety of people with different skill sets would be more fulfilling and ensure that their projects were completed using equitable labor. It also means that Future Green Studio peruses research into a variety of new technologies not usually in the purview of a traditional landscape architecture office, like digital fabrication for urban intervention projects.
"We really try to ground a lot of our work in actual data," Seiter says. "I think that also applies to people in technical activities because, in a way, we're writing fictions. We're trying to create these almost magical-realist spaces and ideas grounded in research, much like a historical fiction book might." In practice, this manifests as a kind of layering effect of landscape and urban design, where green spaces are given contemporary meaning through references that also reveal the histories of the sites.
The Red Hook-based studio's particular expertise is in urban environments. Recently, Future Green Studio collaborated with fellow Brooklyn studio SO-IL on Amant, a new art center in the borough. Tasked with designing and building the softscape around the organization's three new buildings, the project is an exercise in relationships—building to landscape, plants to plants, mycorrhiza to roots—and a slice of a regional native landscape in the middle of dense, industrial Bushwick. Currently, Seiter and his team of 38 employees are creating an outdoor living room for a new arts district in Newark, in the form of a plaza for the new SOM-designed New Jersey Performing Arts District. Across the Hudson River in New York's Upper East Side, they are redesigning the central medians up 100 blocks of Broadway, starting at 70th Street, as "linear corridors for wildlife and people," Seiter describes. The goal is sustainable, resilient landscapes that volunteers—through the nonprofit Broadway Mall Association—will be proud to care for.
In all these instances, the existing informs the new. "To not have that more critical eye towards these plants that were all around us in Brooklyn, at some point, it just felt irresponsible, honestly," Seiter admits. Now, others are following suit in his words about the weeds. "There is a really interesting conversation about plants and weeds versus native plants taking root right now in our community."