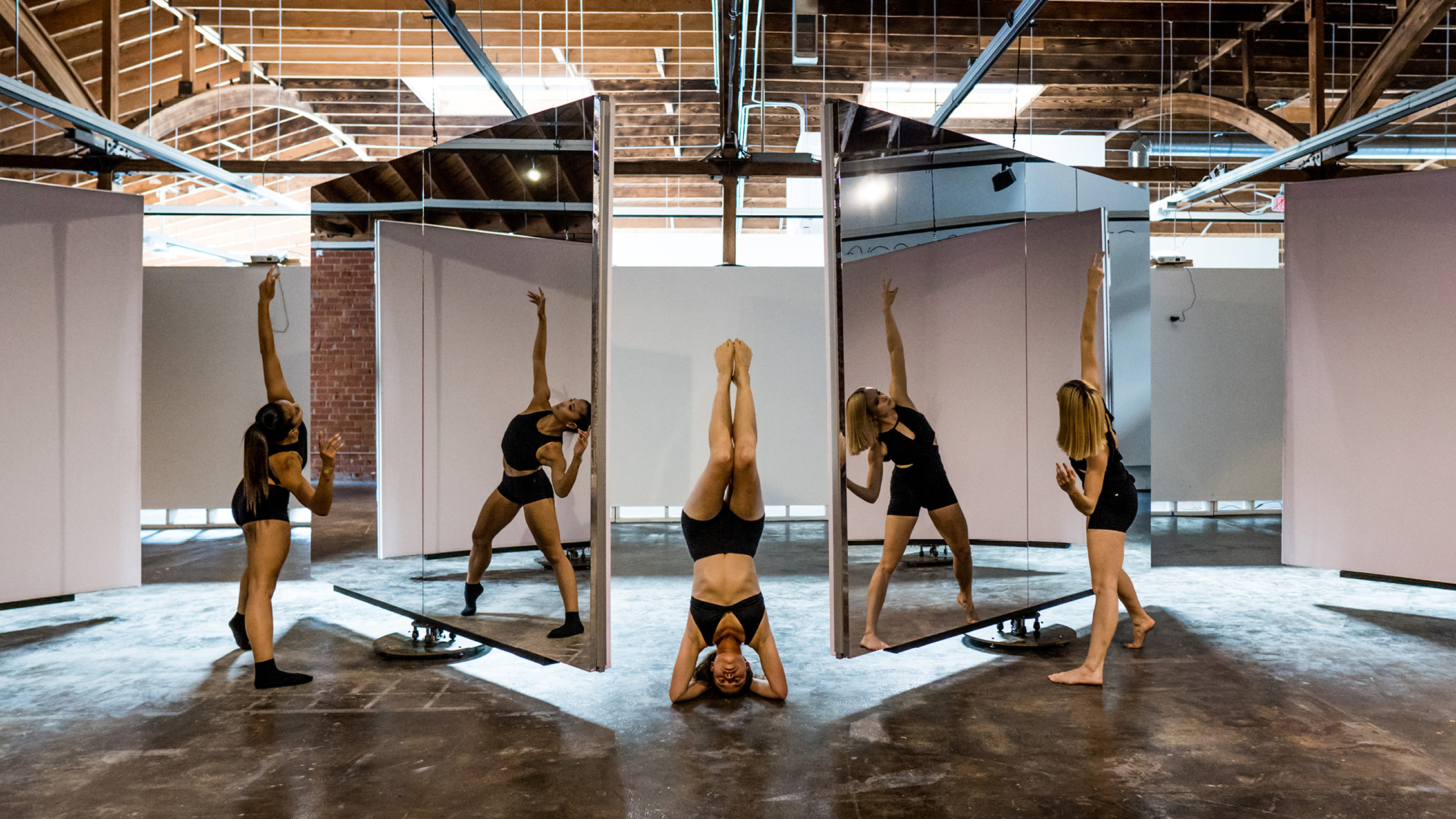 The buzzword on every designer's lips these days is biophilia. While you would be hard-pressed to find someone who didn't purchase a new houseplant during the pandemic, the insight that our well-being is impacted by spaces we inhabit is by no means limited to that trend. Evidence for this can be found in the ideas and designs of Erin Cuevas and Jana Masset Collatz, partners in Los Angeles-based design firm, Curious Minds LA.
"I have a background and interest in bridging architecture with pop culture, music and sociology and using architecture as a way to bring people together in public space. And Jana's interests revolve around the psychology side—how our minds are shaped around the architecture around us," says Cuevas, a former dancer whose connection to the arts has steered much of the firm's clientele thus far. The two women met at Harvard GSD and bonded over a course about neuroaesthetics, an innovative area of neuroscience that examines the relationship between mental well-being and proximity to beautiful environments like nature, the arts and architecture and design. Since graduating and opening their studio in 2016, they have explored the concept both in research and in practice, even presenting their findings at conferences. Masset Collatz has since become a WELL Accredited Professional for her expertise.
Working between the built and the ephemeral, Curious Minds LA aims to design physical environments that promote health and wellness. In neuroaesthetics speak, they want to help people to achieve "effortless attention, a psychologically restorative state that helps you refocus, perform better in tasks and improves your mood," Masset Collatz explains. Her own research looks at the spaces in nature that cause this reaction, and tries to match them in physical qualities in the built world. So far, the firm has applied their science-based designs to installations for dance, residential projects and now a jewelry store in the Beverly Center. For an upcoming international franchise of dance studios, the arts will influence both the health of the environment and the décor.