In the first few minutes of Netflix's Inventing Anna, we get glimpses of the High Line Park and seafood restaurant Marea's marble bar. It's enough to make one wonder if the whole show, which follows the 2017 court case of the socialite scammer Anna Delvey (née Anna Sorokin), might adapt well to art world haunt bingo. But perhaps apropos of the Shonda Rhimes limited series's subject, the industry references run dry after the first few episodes. They are only there to provide luxurious context for a telling of the story that focuses, perhaps ill-advisedly, on the story of the journalist who broke the scoop rather than Delvey.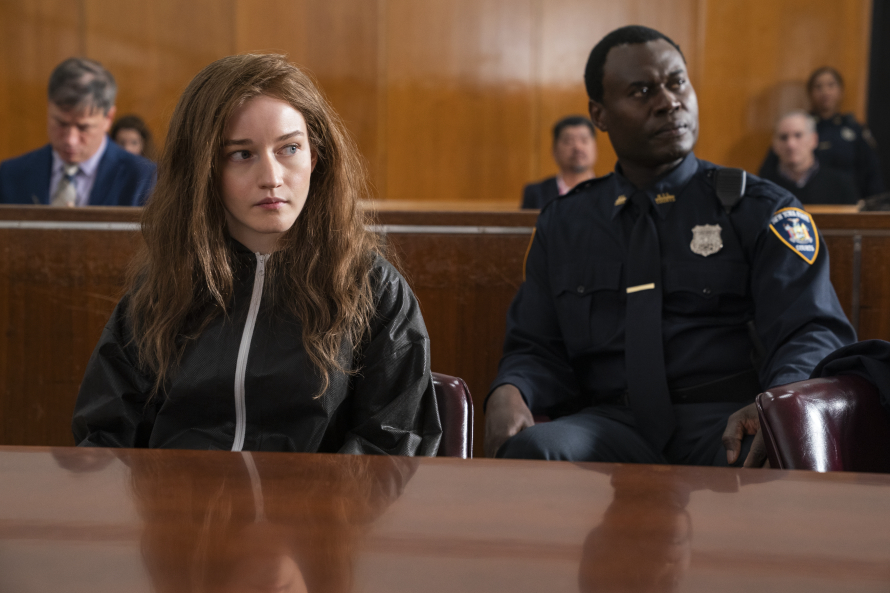 We binged the whole show to see what reality would make it in and were surprised to find they'd gone as far as to make a fictional namecard for art collector Michael Xufu Huang at an investor party Anna throws at a disguised Balthazar, but then not cast him as a character. In what feels like the most acute break from reality, Aby Rosen, who owned the property Anna Delvey wanted to turn into her VIP Clubhouse, gets called one of the richest, formidable real estate developers in New York, a surprising amount of reverence for a guy who auctioned off all of the Ludwig Mies van der Rohe originals from the Four Seasons restaurant and named a bar, The Blonde. André Balazs, party prince of the late aughts, gets a shout out too but no prayer beads.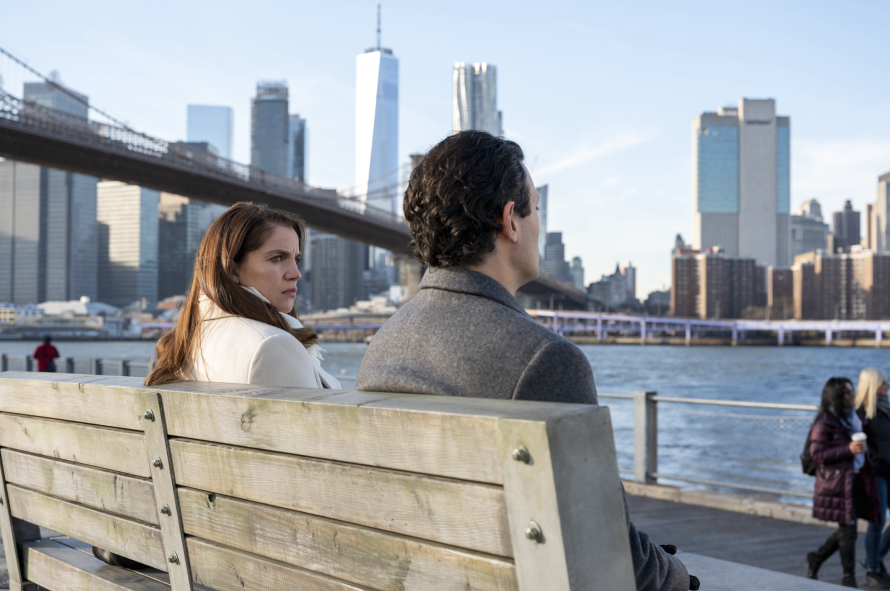 As for the actual art, it is sparing. The Whitney appears as a meeting place for journalist Vivian Kent (Anna Chlumsky) to run into financier Alan Reed (Anthony Edwards). Together they stare at a Pollack. Jeff Koons is definitely named checked somewhere in bar. A Cindy Sherman makes a cameo at an auction. However, the deepest art world cut and its most confounding is when Anna name drops artist Doris Salcedo as she tours Rosen's 281 Park Avenue (now the Fotografiska Museum). Perhaps the largest leap in logic, she imagines Salcedo making an installation for her VIP club to end all clubs. Salcedo, who makes work about being silenced and marginalized by violence, hardly seems like an artist who'd be outfitting a stanchioned Eden. We don't blame Anna. We just want to talk to the art advisor.