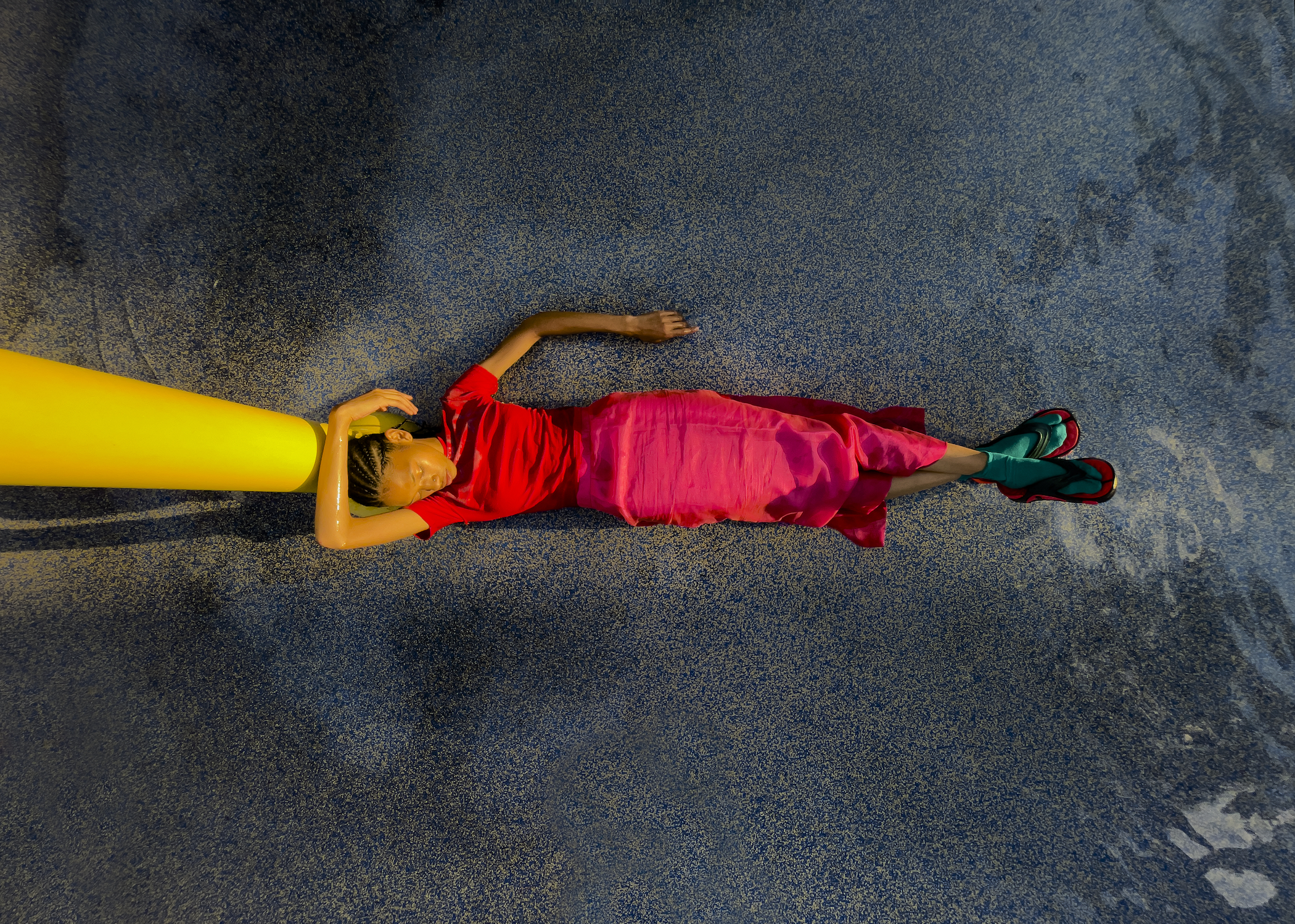 "There's this generation of artists coming up, photographers specifically, that know no bounds," says Dr. Isolde Brielmaier at the preview of her latest show "Inward: Reflections on Interiority," which opens today at New York's International Center of Photography. "That can be a good and bad thing," she continues, "but what used to be artistic boundaries for my generation really are blurred at this point." The exhibition stages five presentations in one of the work of five up-and-coming Black photographers—Djeneba Aduayom, Arielle Bob-Willis, Quil Lemons, Brad Ogbonna and Isaac West—whom the curator asked to turn the lens onto themselves using a device many of us have in our pockets, bags or purses at this very moment, the iPhone. The outcomes are so wildly, and surprisingly, different that the prompt itself is solely a subtle reminder via wall text displays.
"The idea for this show really came about in this last year and a half of the pandemic, the fight for racial justice through Black Lives Matter, the U.S. election and everything going on in the world," explains Brielmaier, who is curator-at-large for the ICP and in her first week as deputy director of the New Museum. "All this public stuff juxtaposes the fact that we were all very isolated and internal and I thought to myself, 'one of the reasons we were so aware of all of that was because of the smartphone, which I would say is one of the most extroverted of mediums.'"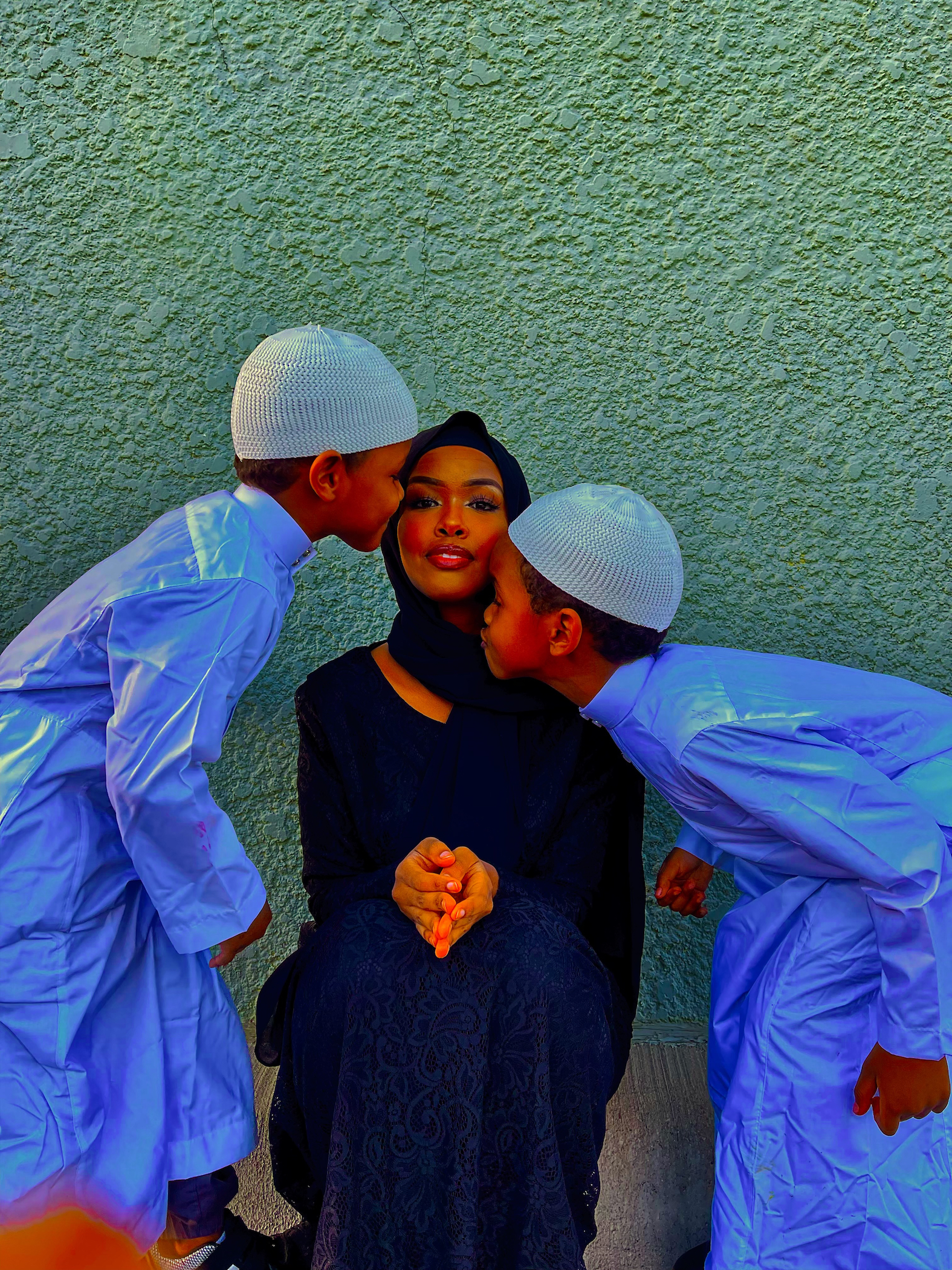 Asked to express their inner selves via digital images, these five young creatives took literally, figurative and emotive approaches. In particular, the 2021 "Love" series of photographs presented by Isaac West are especially creative, and just as moving. Focused on storytelling through images that present real people rather than models, West's lens captures small interactions of intimacy; here, the series reflects a feeling he'd felt strongly throughout the pandemic, love, as inspired by his girlfriend Naima, through images of a mother and her children embracing, a couple at the dinner table and an at-home haircut. Responding to the same prompt, photographer Quil Lemons explored himself literally through a series of self-portraits that document his own journey of self-discovery during this time. While Djeneba Aduayom's works present her own quiet confidence in pictures that present her own figure at times nearly to the point of abstraction.
None of the artists in the exhibit have previously had a museum show and all embrace varying degrees of a commercial or editorial practice in addition to their artistic one—the blurred boundaries of making that Brielmaier references. In addition, the use of a smartphone as professional tool is an exciting break for the industry, allowing a lower barrier to entry into practicing the art of photography. Today, too, as Apple released its newest iPhone 13 Pro and iPhone 13 Pro Max models with even more powerful cameras, the possibilities for new photographers are expanding yet again.
Craving more culture? Sign up to receive the Cultured newsletter, a biweekly guide to what's new and what's next in art, architecture, design and more.
https://vimeo.com/614499208