2021 has been a big year for 14-year old rising actor and activist Malia Baker. Not only did she kick things off by joining the cast of Are You Afraid of the Dark's second season, but season two of The Baby-Sitters Club, the hit Netflix series she stars in, was released to widespread fanfare. Most recently, it was announced that she is set to star in the new Lifetime film Caught in His Web, alongside none other than EGOT winner Whoopi Goldberg and the legendary actress Garcelle Beauvais. While things have been heating up for this young Hollywood star, it is clear she is just getting started.
"I'm so excited!" Malia gushes, about the release of The Baby-Sitters Club. "It's a dream job to wake up to everyday, and I get to visit some of my friends as well. They all live in the States so I never get the opportunity to see them unless we're filming." Born in Botswana, Baker was just two years old when her father moved the family to Canada, her mother's home, where the family resides today.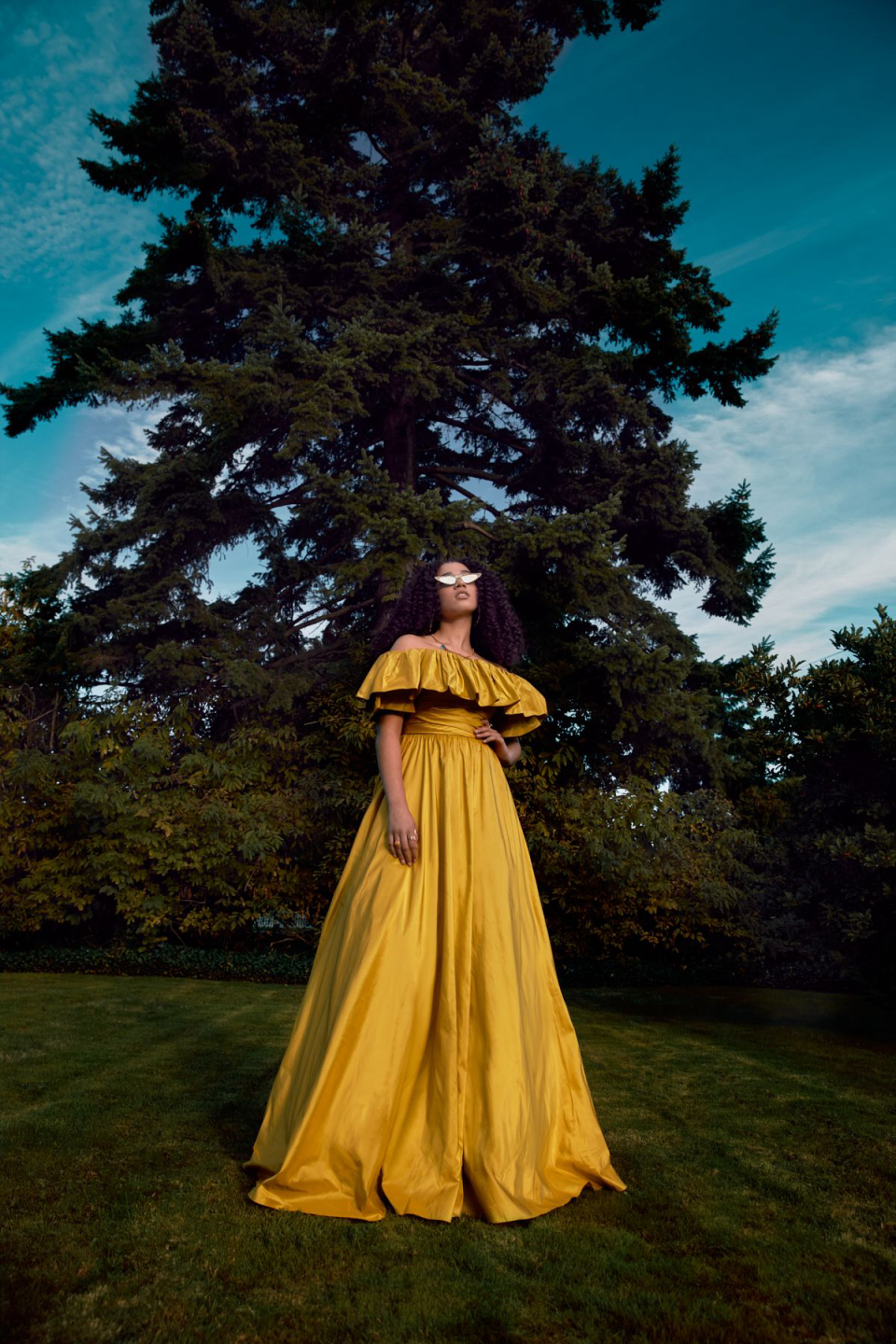 Moving to the mainly white suburbs of Vancouver was a bit of a culture shock at times, where even the simplest of societal norms and traditions varied. "It was just a whole other world," Baker says. Back in Botswana it is customary to address respected elders as Auntie or Uncle. "[My family] looks alike, mainly dark-skinned Black women, so it became a neighborhood situation." Back in Vancouver, however, after showing her appreciation for assistance with a simple, "Thank you, Auntie!" to a store associate and being told, "No, no, sweetie, you've got it mixed up," Baker realized just how unique her upbringing had been. Different environments were requiring different parts of herself to be shown. "As this very young and mixed-race girl, coming into that realization was a huge awakening at such a young age."
Those early lessons and experience have made a huge impact on Baker, who considers herself not only an actress, but an activist as well. She's spent the last two years fighting for the causes that are close to her heart. "Right now I'm really focused on women's empowerment. I feel like it's a topic that's never-ending." She has found inspiration in the likes of Greta Thunberg and Malala Yousafzai, other young women who have walked this path before her, and presses on. As she has found, the various issues she prioritizes can quickly take off on legs of their own.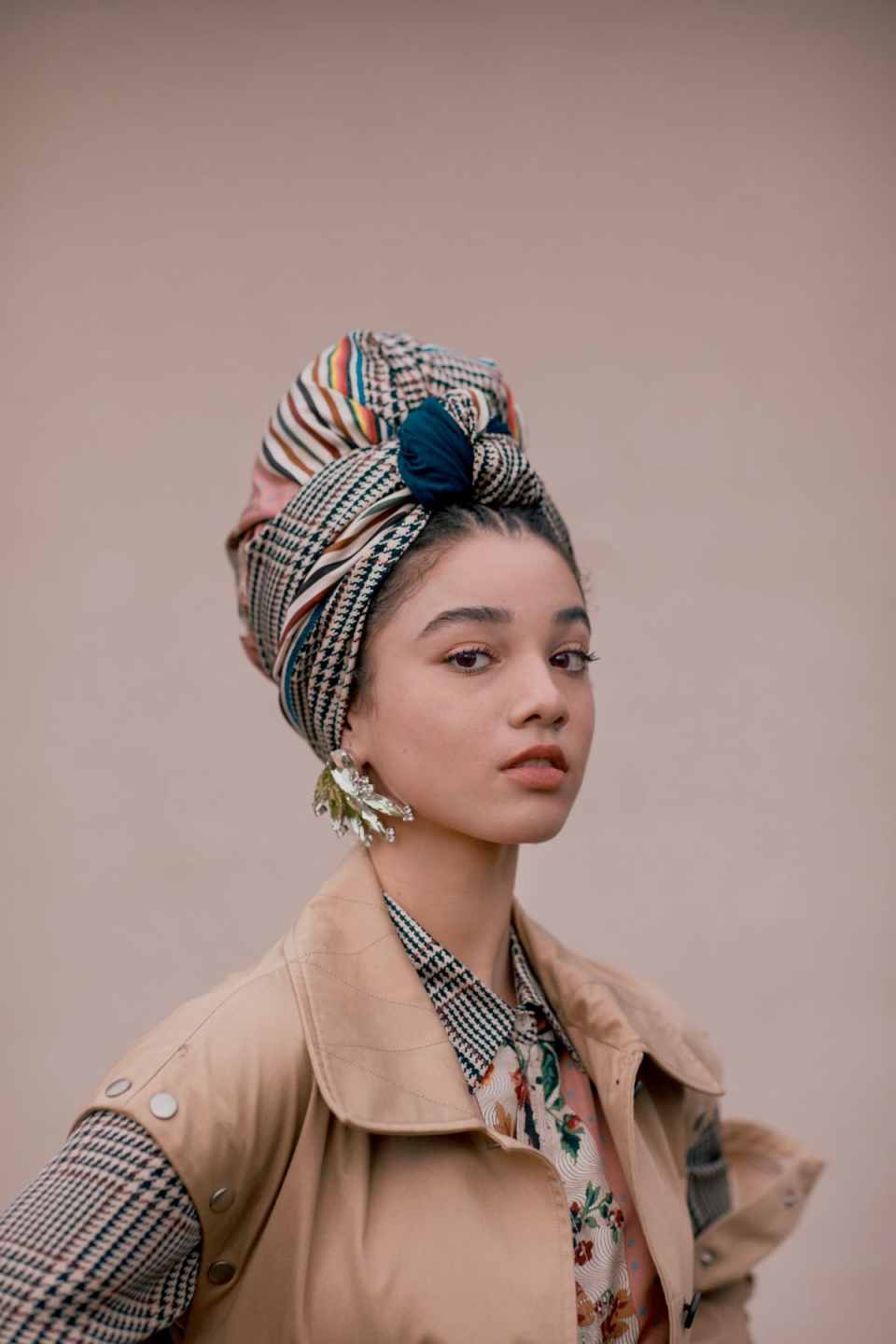 "I've been fortunate enough to be working with Girl Up. It's an amazing organization focused on hiring girls." A movement to advance girls' skills, rights, and opportunities to be leaders, the United Nations' Girl Up campaign guides and champions girls along their journey from leader to changemaker. Recently nominated to be a champion for the organization, Baker was the co-host of their annual #GirlHero Awards this past October. "I get to be amongst so many amazing women, which feels like a dream come true!" In addition she also splits her time with Uniquely You, a mentoring organization dedicated to helping Black girls define and become who they are, She's the First, an organization committed to the education and empowerment of girls, and Zahara's Dream, a professional-development organization which distributes attire and creates mentoring relationships for young girls.
Next up for Baker is a busy fall and winter season. She's been preparing to spend some time filming in South Carolina. "That's a big change for me, the first time I'm out of Vancouver doing my job, so it'll be very, very fun," she says. "The new project is a studio film so it's bigger than what I'm used to. It's my first feature as well," she exclaims, with her eyes shining. "There's going to be a whole bunch of new opportunities."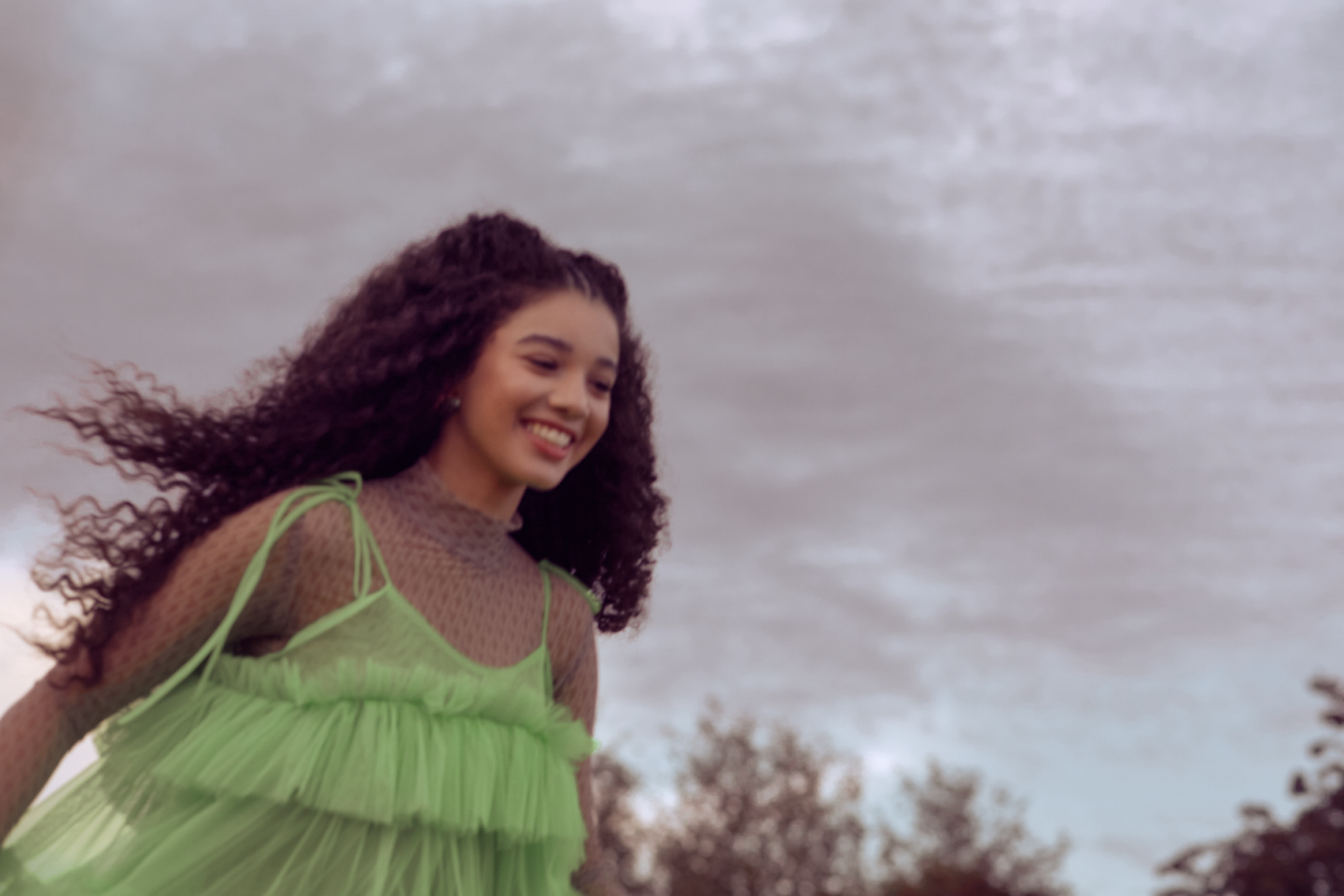 An avid reader and writer, Baker has also been toying with the idea of putting her own project out into the world. "I've been writing a book for the last year or so. It's about my experience as a girl in today's society. Having it come from a youth's perspective is very different." She pauses for a moment and reflects. "I'm just really grateful to be able to expand into different universes of either writing or producing or directing or things like that." A recent chance encounter with Marsai Martin has made it seem that much more possible. "There's another thing that's in the works as well!" she shares before smiling brightly, showing all of her teeth.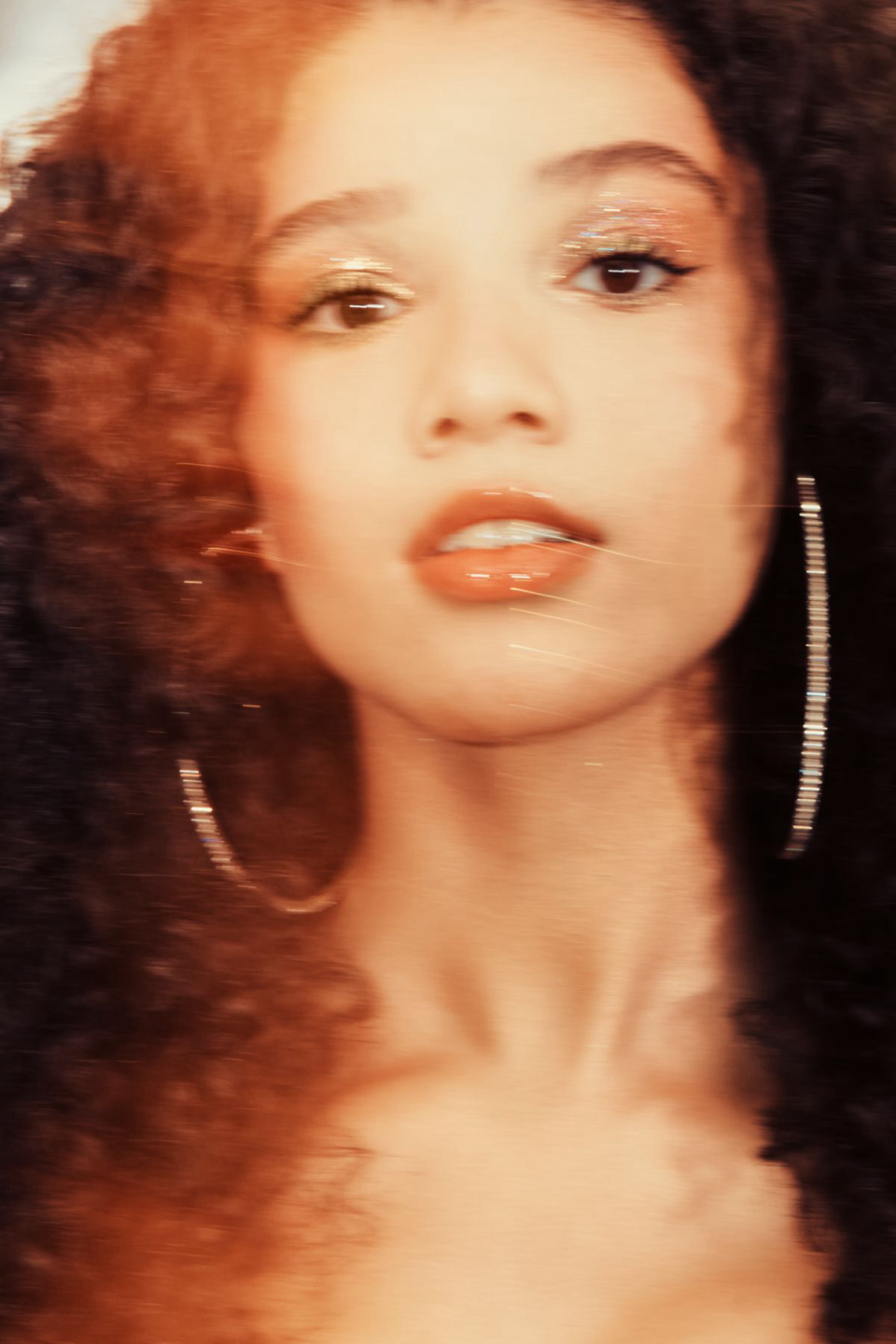 "There's just so many opportunities to create around your own beliefs and morals and values and just things that you love doing," she says, when considering the culmination of her work thus far. "Not everyone is the type of person to speak in front of hundreds of people at a rally and that's okay. But I feel like everyone is able to go to a website and click yes to a petition that they're passionate about." And with that, she's headed to get ready for her next appointment, an exciting meeting in the city of angels, Los Angeles.