During Miami Art Week, Mexican contemporary art, design and interiors maison Dupuis partnered with Anónimo Colectivo to present a curation of internationally celebrated Mexican contemporary art at Dupuis Casa Mexico. Featuring artists Adrián S. Bará, Aldo Chaparro, Casa Ananas, Cynthia Gutiérrez, Emanuel Tovar, Francisco Ugarte, Javier M. Rodríguez, Karina Amaya, Ricardo Guzmán and Zaira González, the exclusive 10-piece edit is available for purchase at Dupuis's Miami Design District location through February 28. Last Wednesday, the maison and Anónimo Colectivo hosted a spirited cocktail party with Cultured in celebration of the collection launch.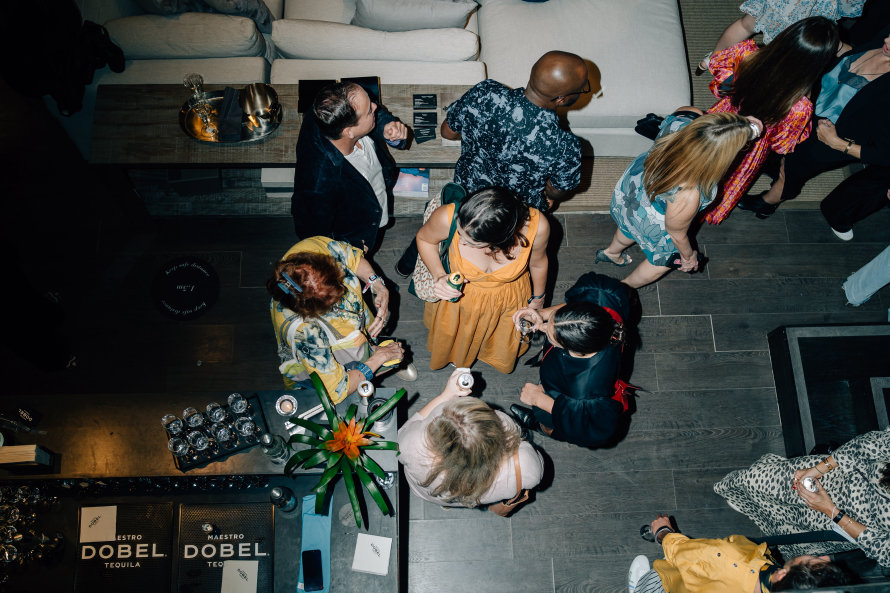 Sipping on Maestro Dobel tequila and Perrier sparkling drinks, a diverse group of guests gathered at Dupuis's Miami showroom to mingle and shop. Attendees included artists Adrián S. Bará and Jefre, designer Arielle Assouline-Litchen, curators Storm Ascher and Emma Scully, art advisor Kendra Walker, CEO for Bluwall Group Manuel Barrantes, Cultured senior architecture and design editor Elizabeth Fazzare, who played host for the evening and Cultured editor-in-chief Sarah Harrelson.
The collection of celebration that night, which includes paintings, sculptures and objet d'art, is a stunning look at the breadth of talent in the contemporary Mexican art world, and its launch, curated by Anónimo Colectivo in the Dupuis showroom in Miami, offers a unique model for introducing and selling such work.
The two are ideal partners. Dupuis's timeless yet innovative and contemporary design have established the maison as a leader in the Mexican scene, and now, the world stage. With meticulous attention to detail and a hands-on approach to each creation, Dupuis has worked with dedication since 1973 to become a globally recognized artisan. Meanwhile, Anónimo Colectivo is a contemporary art platform that works to create cultural experiences, curated journeys and creative collaborations, and provides collector consultations.
While party guests mingled with creatives from all fields, they also had the opportunity to speak with Bará himself about his work on display. Bridging the access gap between artists, patrons and aficionados, the cocktail felt like an intimate break from the art fair browsing and an opportunity to get personal with those who create beauty in our world.