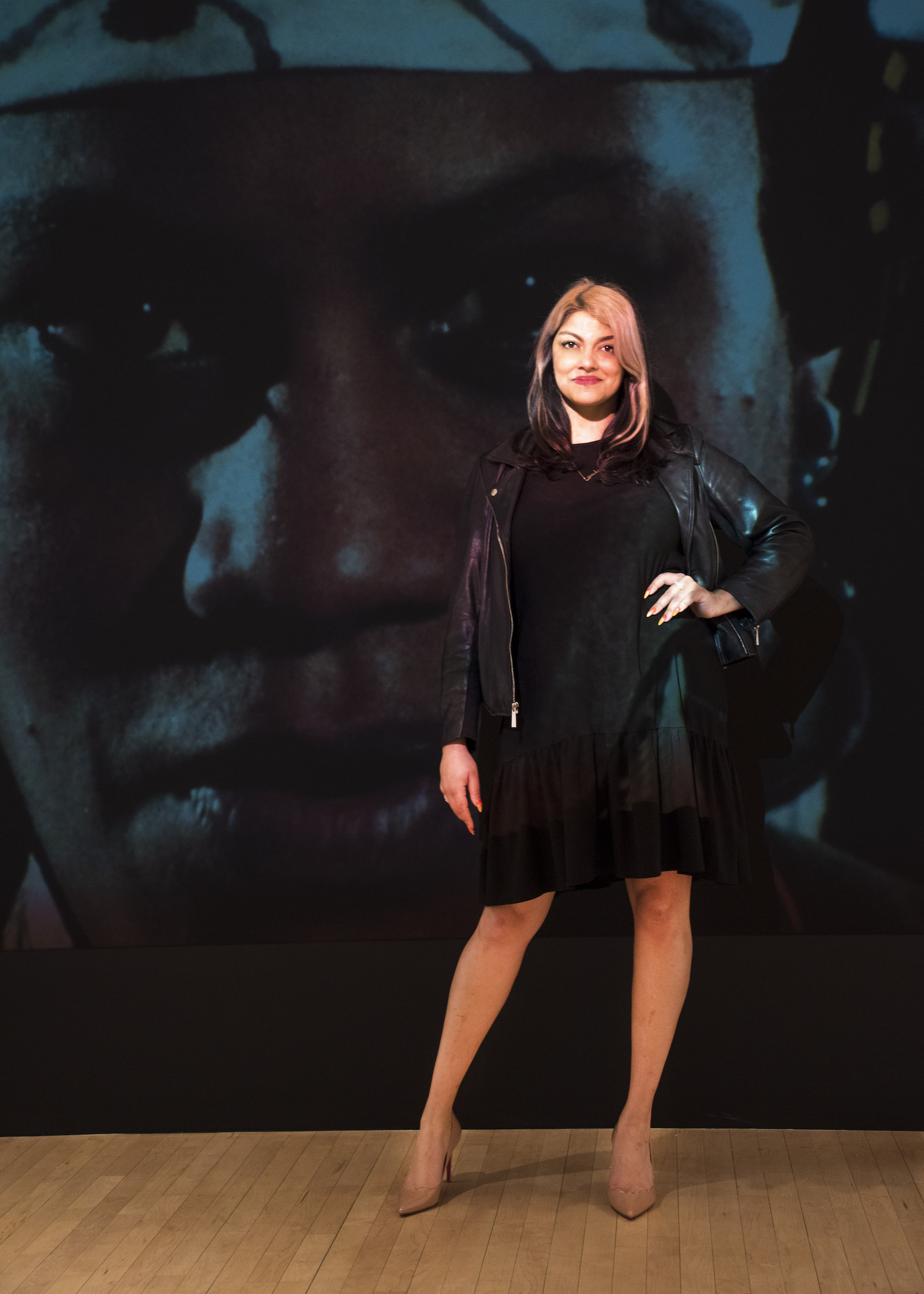 Jasmine Wahi lives and works between the Bronx (Museum), Newark (Project for Empty Space), Chelsea (School of Visual Arts) and Brooklyn (home). Her introduction to the art world was through an internship at Christie's during her senior year of college, and she's one of a few of her peers to stick with making a living working as an arts advisor and curator. She graduated from college right before the recession, and when the gallery she had been working for as an associate director downsized and then folded, she found herself consistently curating and collaborating on projects with friends. After working extensively on freelance projects and teaching, she decided to co-found Project for Empty Space, a large exhibition, studio and residency space in Newark, New Jersey, which focuses on "creating safe and equitable spaces for audiences and artists alike." She and her friends involved in setting up the project were living off of unemployment at the time and decided they wanted to engage in something more meaningful, so they implemented programming that could engage the community, which grew into Project for Empty Space.
"I consider myself to be a visual activist more than any other title that I have, because I see socially oriented art as a form of activism, in the sense that it's an act pushed for systemic change," she says. "But with all nonprofits, it's a constant negotiation of how to continue to make money and stay sustainable. At some point these institutions die, right? Everything is terminal and there's the reality of that fact, paired with the idea that people who have been historically and systemically kept out can't bear it anymore. So we're here. Other people don't always allow us to occupy that space, so we take it for ourselves."
Wahi is a warrior for and of the arts. She's invested in disseminating ideas and information that can aid in and inform an engaged democracy. She makes clear that starting an institution isn't a destination but a threshold one passes through, the better to understand or remember why we wake up every day and do the work that we do.
Craving more culture? Sign up to receive the Cultured newsletter, a biweekly guide to what's new and what's next in art, architecture, design and more.