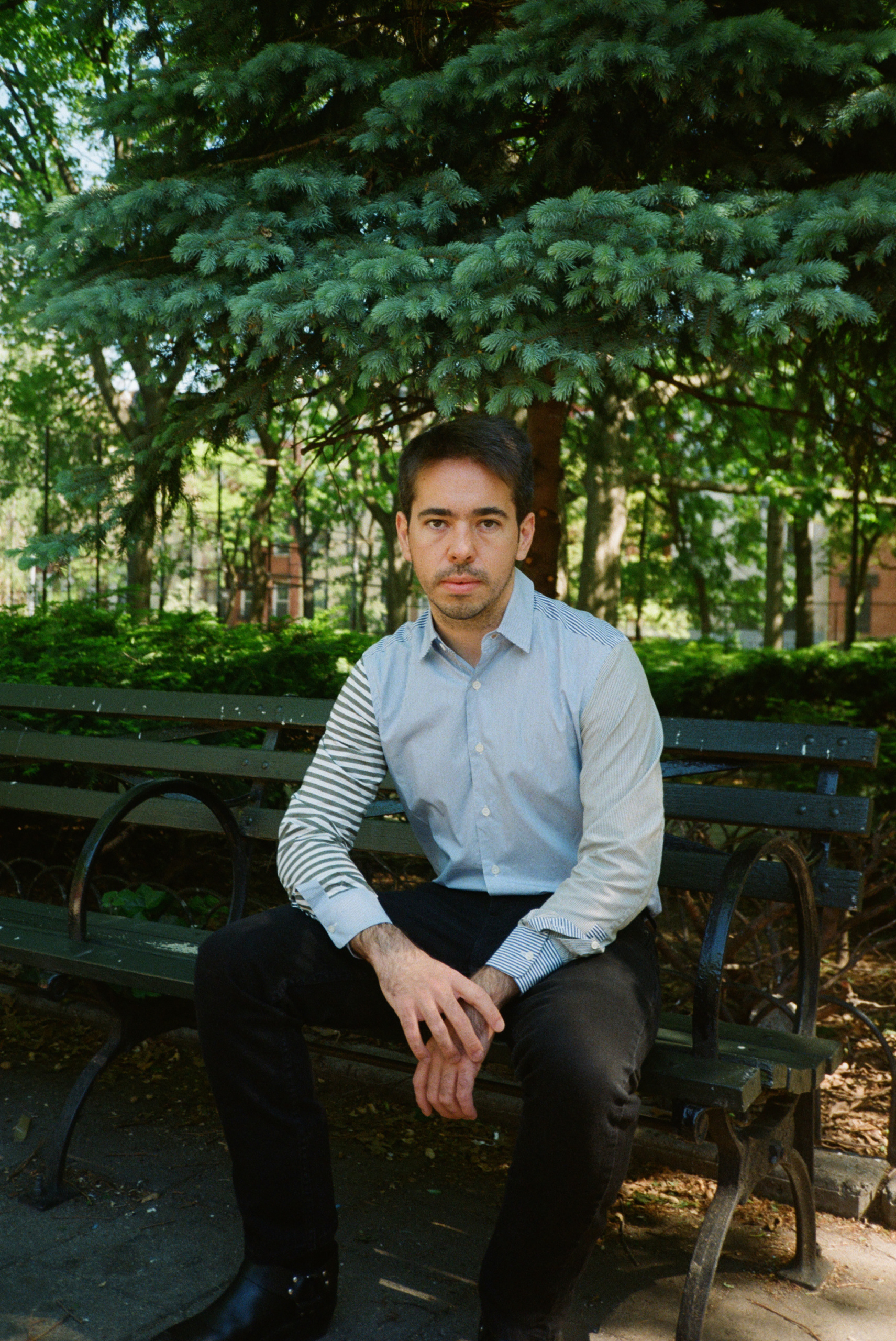 Daniel Merritt went from being a "corny 19-year-old wearing suits and going to work at Rockefeller Center for an auction" as an intern, to working for Andrea Rosen during his senior year of Columbia University, where he studied art history and American studies and developed his thesis on Felix Gonzalez-Torres, whose estate Rosen represents. He started working at Swiss Institute, which he thinks of as one of the few cultural institutions with a sense of humor, as an intern in 2014, and is now an associate curator.
"There's a self-reflective quality about the programming that they were doing, and they were working with artists who were doing a lot of new things and leading conversations and taking the biggest risks, which was really appealing to me at the time," he recalls. While talking about the mores of curatorial work Merritt declares his understanding of and relationship to caring for artists, explaining that, "It may sound glamorous in one sense, right? But to provide support, there's an aspect to the job that's manual, where you're building something together." He's dedicated to the details when it comes to engaging with the artists he works with; from late-night airport arrivals to scouring the city in search of the perfect ephemera or objects to match and contribute to the artist's vision, he's decided in how he engages their desires and prioritizes their immediate needs.
"What I think builds interesting curatorial work," he explains, "is not entrenching yourself too much in a certain discipline. You have to remain flexible to current events. The exhibitions at the Swiss Institute are meant to highlight experimental emerging and overlooked artists, young and old, whose work hasn't been given the proper contextualization." When asked about his role both shepherding culture and working for a nonprofit, he says, "I think it's exciting and fun to make things that speak to or come out of things that are happening in the world that are not related to art. I don't consider myself an art historian; when I think about making shows art history plays a role, but it's not the driving force behind the decisions that I make." To which I asked, "What's the driving force?" He answered, "It's timing; knowing when to present the work and having the audience want to hear from or engage with the subject at hand. I've come to learn that it becomes a really intuitive process."
Craving more culture? Sign up to receive the Cultured newsletter, a biweekly guide to what's new and what's next in art, architecture, design and more.