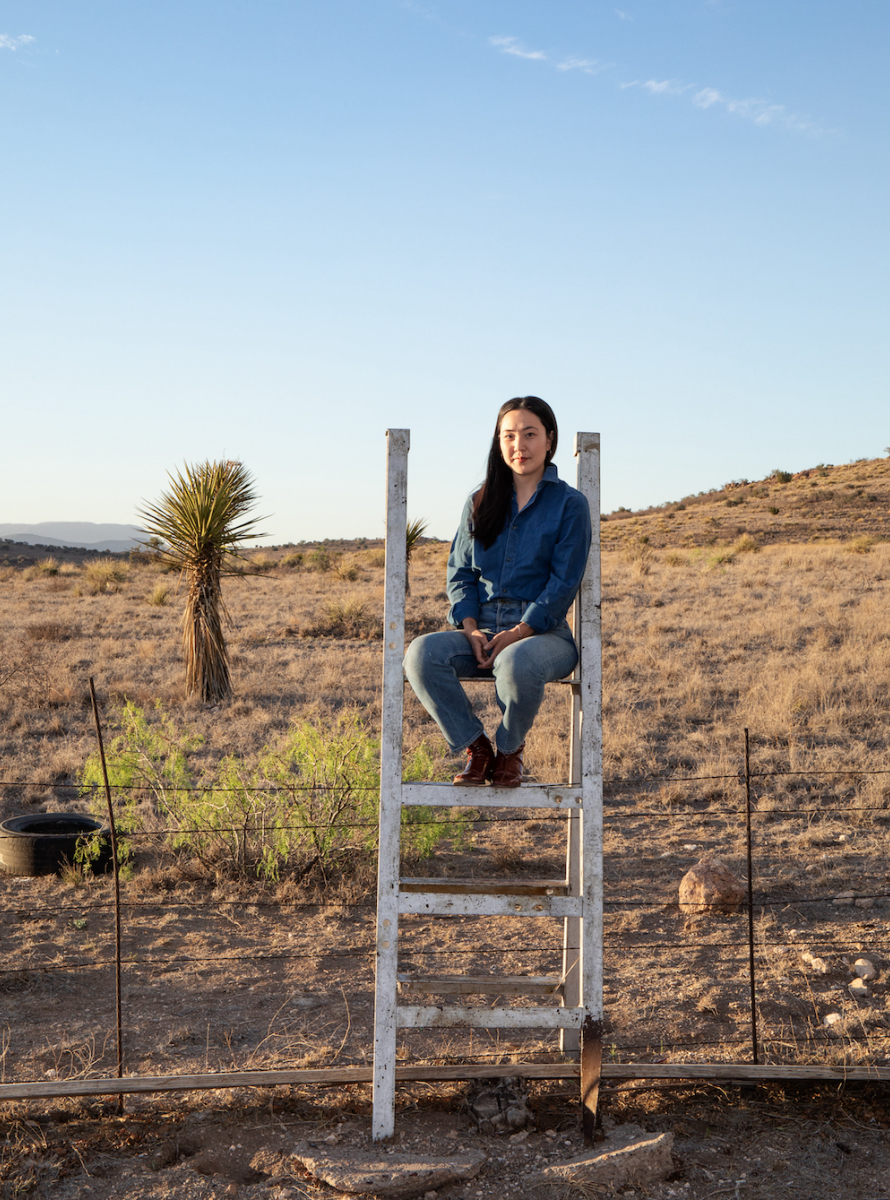 "I started at New York University, where I studied art history, but the primary focus of the program was object-oriented. Then I went to get my master's at Columbia in art history and hadn't read any theory before and was just like, "Whaaaat?'" Nam begins our call.
After graduating Columbia, she stayed and worked closely with Carol Becker, Dean of the School of Art, on seven seasons of programming that spanned the visual arts, film, theater and writing departments, in addition to organizing workshops. Nam is also quick to praise the influence of Kellie Jones, saying, "She's an art historian that does, and it was great attribute to experience in a person. She's working on exhibitions, while writing catalogues, books, all while remaining engaged in the general temperature of things, and will still send you an email saying, 'I just read this piece on Heidegger, and I think you would like it.'"
Before her recent appointment as Curator at Ballroom Marfa, Nam worked at Harvard's Carpenter Center for the Visual Arts. "The Carpenter Building is the most beautiful building ever. It's the only Le Corbusier building in North America," she says. "The building is only concrete and glass so it's cold in the winter—something Corbusier wasn't concerned with was thinking about New England winters. The architecture of the building is confusing on purpose; he wanted people to walk around and through the building, it's very experiential and presents challenges for people looking for the front door. It presents a fun challenge, but then there are those people who it intimidates so they just walk away." Nam's speech is that of someone who has studied, who is paying attention, engaged and question-ready. She walks me through the social dynamics of the building, talking about how the making spaces meet the exhibiting spaces and how that gives a nice flow to produce conversation, and thinking: "It's nice to pass through and witness something that occurred, that we know as truth or history, and witness the present moment of making and active or idle thinking."
Craving more culture? Sign up to receive the Cultured newsletter, a biweekly guide to what's new and what's next in art, architecture, design and more.