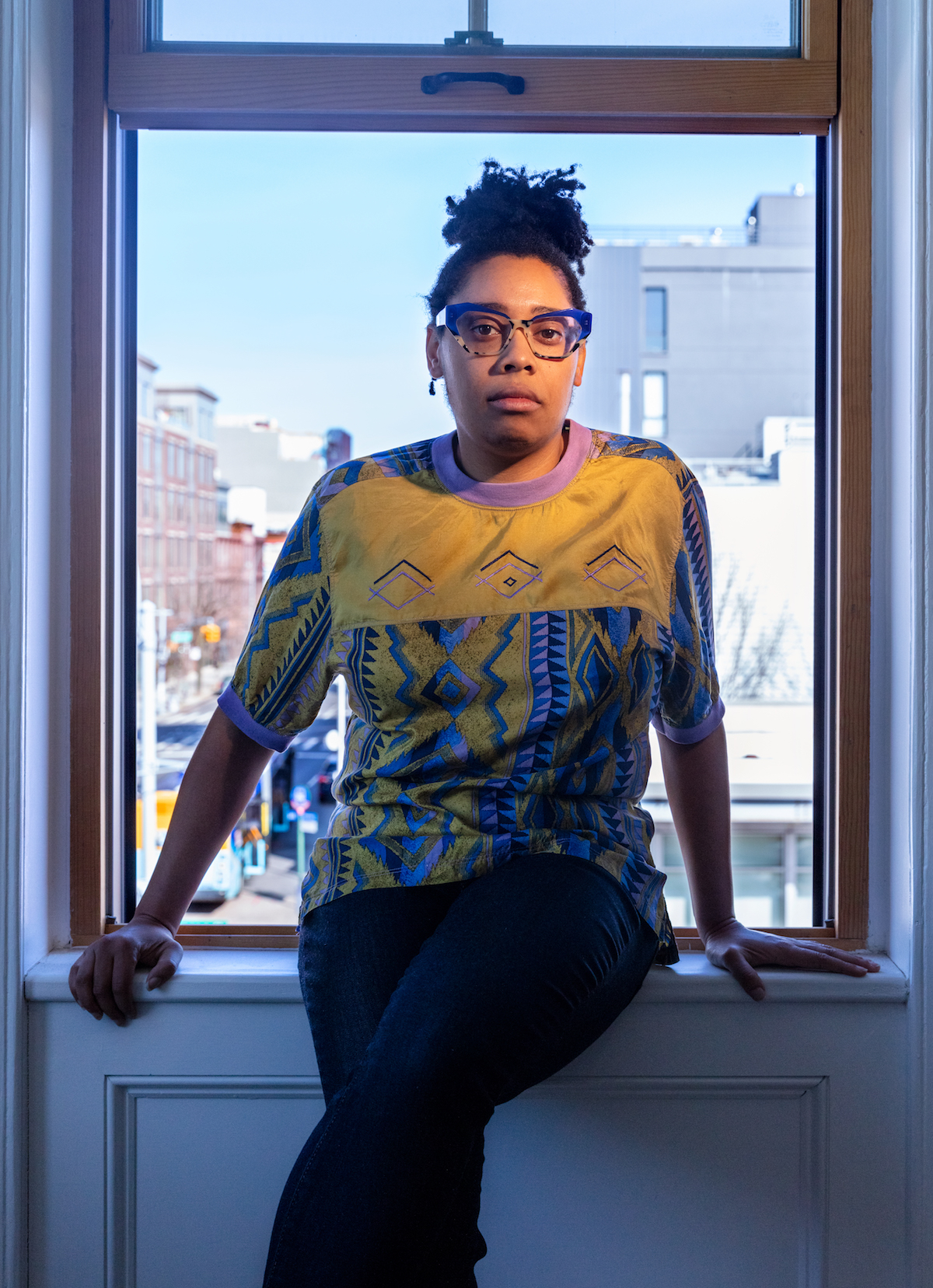 When asked about exhibition-making, Danielle A. Jackson is quick to express that "My view on exhibitions is that there are a few exhibition forms, right? I don't privilege one over the other really. The gallery is one form, the book, the online space, is another; they all do different things and they're all in conversation with one another." Her journey with art started with architecture, which she studied for three years before making the departure from SCAD (Savannah College of Art and Design) after becoming frustrated at having to orient her practice around building and structuring things based on a client's expectations. She was a practicing artist herself, and went on to finish school closer to home at Illinois State University, where she studied sculpture and art history. She is a very directed person, and went from Georgia to Illinois (college) to California (graduate school) to New York (MoMA) to Minneapolis (Walker Center) before returning to New York, where she was recently appointed curator at Artists Space.
Jackson's career really began when she first decided to engage with and study performance. She was working on the final leg of her master's degree in visual and critical studies at the California College of the Arts when she came across Ralph Lemon's dance performance Come home Charley Patton, which she was so moved by that she took it on as her thesis project and dove into learning about performance. It's a memoir based on a dynamic understanding of dance as something that is performed (rehearsed) movement paired with the physical reality of migrating (the Great Migration). It highlights the insidious labor that defines so many lost lives, in a living document that doesn't ask how to reconcile with the past but instead forges a future by working through the present moment of thinking about the implications of the (undocumented) historical events that occurred and how to make space for them now, as an ongoing problem of the archive that has changed in form but not in story. While she was still in school, Thomas J. Lax, curator of Media and Performance at MoMA, heard about her writing on Lemon and reached out. Lax was working as the editor of Lemon's first monograph, which MoMA was publishing, and which Jackson ended up working on as fellow, before later returning as a Curatorial Assistant in the Media and Performance department to assist on the Pope.L exhibition.
"It's hard to write about performance and dance, which is why I think people don't do it," she says. "It's expensive to produce, and to witness and experience the work requires a lot of dedication. Ralph's work was really hard to write about because it's so layered, but it was fruitful and changed my thinking around not just dance but movement at large."
Toward the end of her time at SCAD, when she was deciding to leave architecture, her professors inquired if that was the best move to make, especially since she was four semesters away from graduating. "I told them that I had to do something else because I got what I needed from architecture. I needed to carve out space for myself," she says. "I'm an energy person and act intuitively. I woke up one day after having a dream about moving to Savannah for college, so that's what I did, I moved on a whim. It was a feeling that led me from architecture to art and now curating. It's all led by feeling. I just want to work with and through different forms."
Craving more culture? Sign up to receive the Cultured newsletter, a biweekly guide to what's new and what's next in art, architecture, design and more.