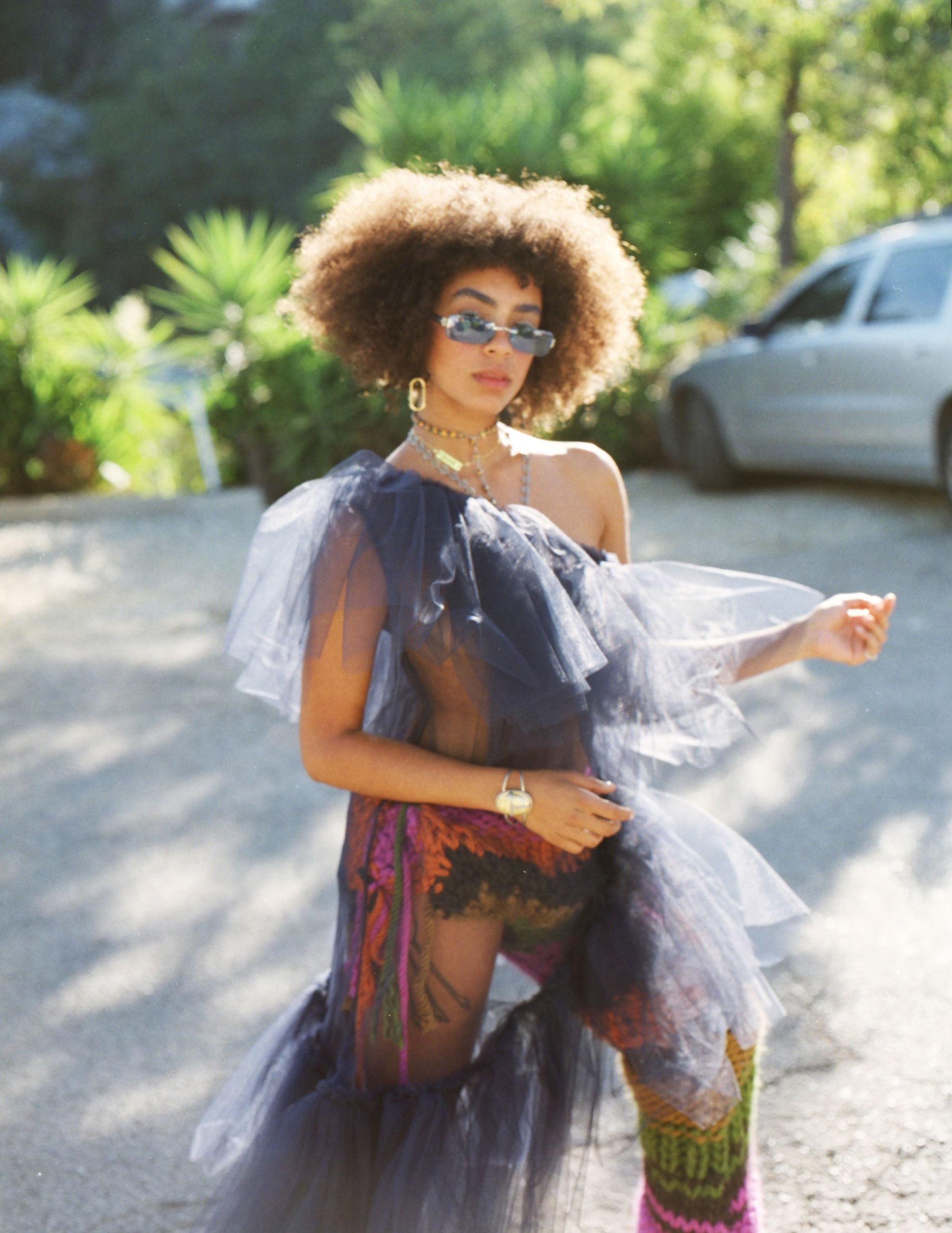 Imagine eavesdropping on conversations with some of today's most interesting creatives: How did they get their start? What inspires them? What does the future look like through their eyes? Cultured's inaugural podcast, Points of View, is just that. Each month, we bring you intimate interviews with creative leaders reflecting on their personal journeys and their visions for the future.
Kelsey Lu wants you to know that all your preconceptions about opera are unfounded. In the latest dispatch, which launches today, the artist speaks about their operatic debut, undying love for Simone Rocha headwear and why it's worth getting in touch with your interior snail spirit. This advice comes in addition to the main course: insight into their upcoming project with 180 Studios in London where they are currently working and hoping to collaborate with more friends.
"An opera can be so many things, but it's always riddled in emotion and drama," they say in conversation with our podcast editor Sienna Fekete. "It's been a dramatic ass time and I wanted to create a space for that."
Points of View airs monthly. Find it on Apple Podcasts, Spotify or wherever you get your podcasts.
Craving more culture? Sign up to receive the Cultured newsletter, a biweekly guide to what's new and what's next in art, architecture, design and more.