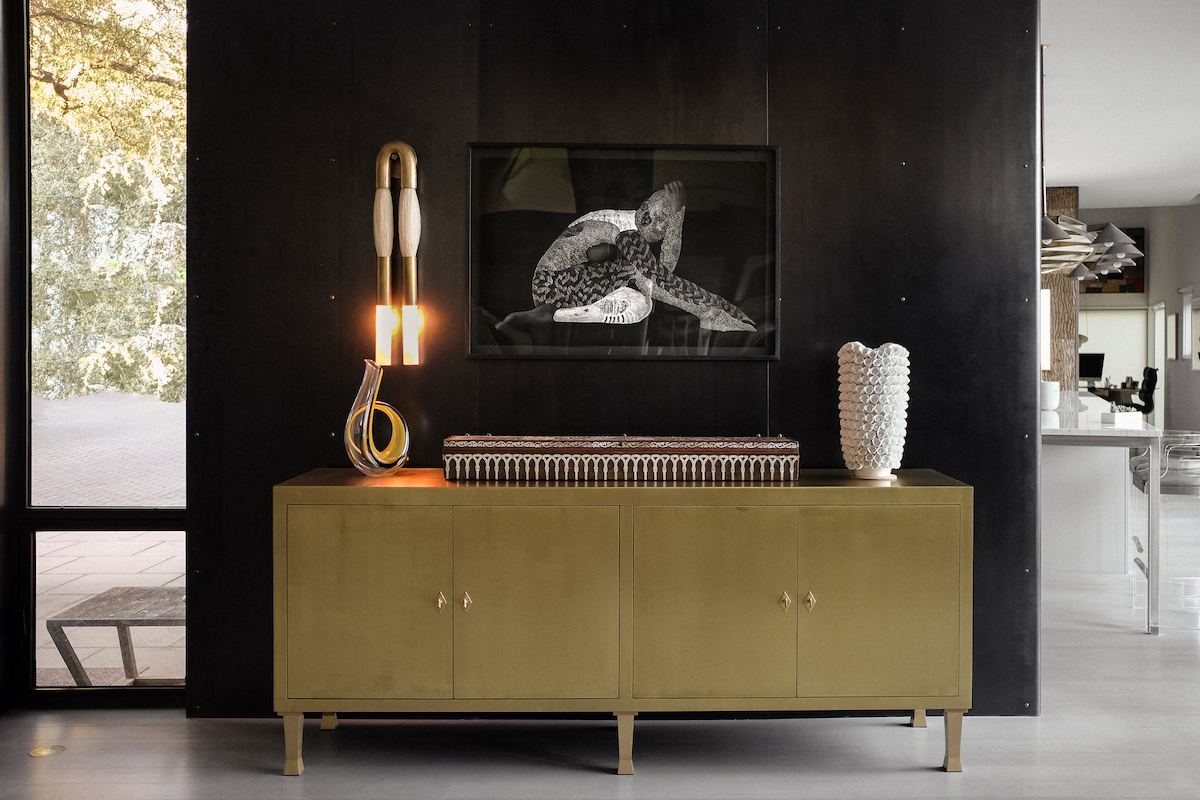 Elizabeth Fazzare: How did you begin to build your collection?
Suzanne McFayden: Collecting is a natural extension of how I was raised and how I like to live. We always had family pictures and objects that meant something to us around our house in Kingston, Jamaica. I loved examining them, finding new details. Their value was hardly monetary, but their impact was priceless. These photographs and objects have been a constant source of fashion inspiration and treasured memories as well as a continuous connection to my history and culture since I now live in America.
When I started to think about collecting, I wanted whatever I bought to serve those same connective functions. As an immigrant, collecting and how we live have been ways of giving my children some of my culture without them growing up back home. Whether it's what I wear or the placemats on the dining table, I'm consciously creating a world that at every turn means something and which will hopefully leave a trace of beauty, possibility, magic and joy when I'm no longer here. This world is a place where I, and all invited to enter, can feel safe, happy and at peace, a refuge from all beyond its doors.
EF: What pieces inspired you to continue?
SM: I love when art shows things being correctly reappropriated, or the reclaiming or reimagining of spaces, or my experiences being exalted as opposed to hidden, stolen, discounted or dismissed. Work by Genevieve Gaignard, Janine Antoni, Allison Janae Hamilton, Glenn Ligon, and Helen Almeida inspire me every day to think, to create, to dream, to free myself, to claim and re-claim me, to speak and live my truth regardless of any pressure I've felt to accept less or to be less. The tenderness in Nate Lewis's work also is a reminder that self-care is highly important. If I'm doubting myself, I turn on either Tracy Emin's neon Trust Yourself or Tavares Strachan's You Belong Here. Some days require both to be on.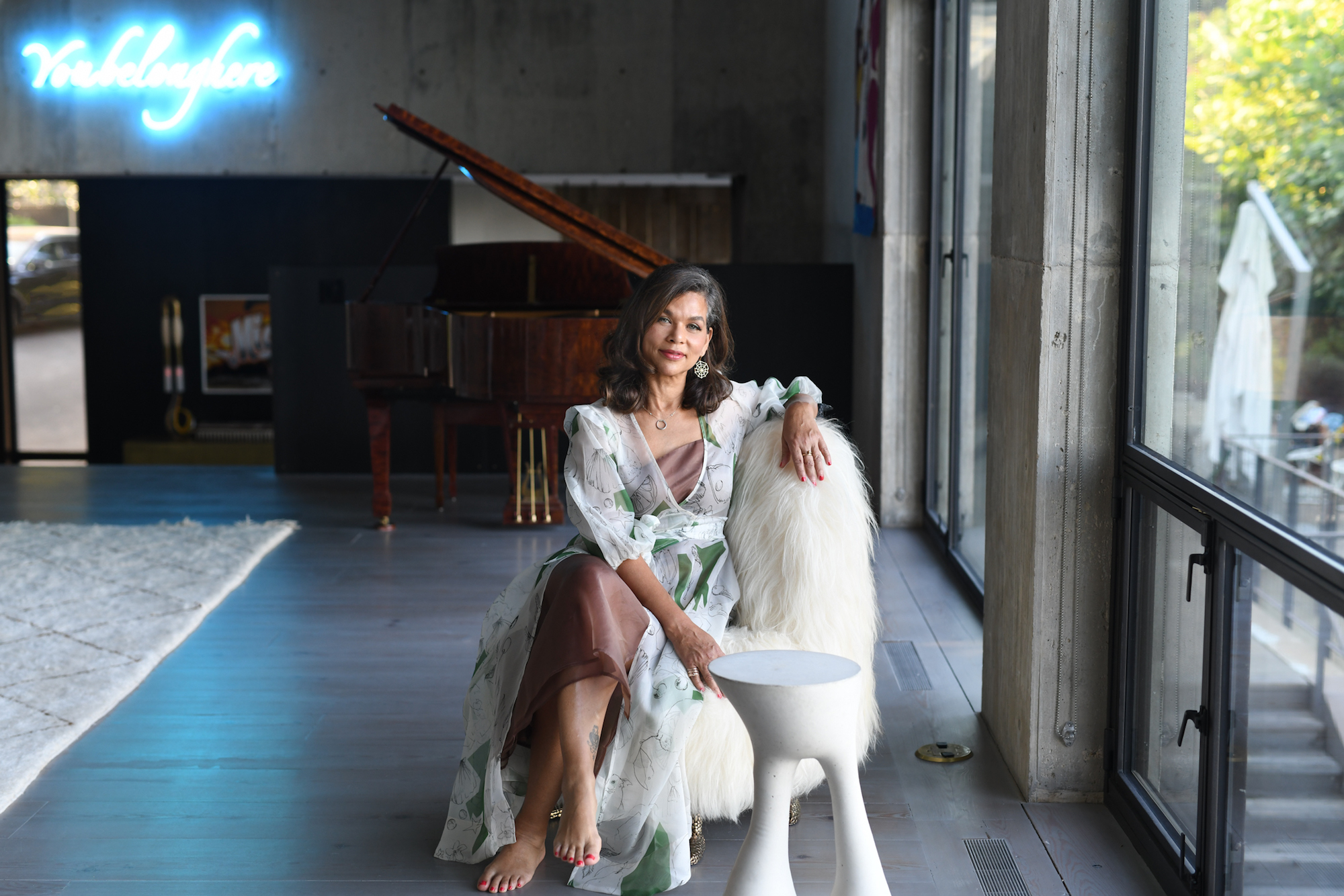 EF: What designers or artists are inspiring you right now?
SM: Art-wise, I love the show on tenderness in all its iterations at The Flag Foundation. I am in awe of Julie Mehretu's retrospective at The Whitney and how the painting in the last room is in conversation with David Hammons's Day's End out the window and across the highway. I've visited Hammons's "Body Prints" show at The Drawing Center several times. The work is from the '70s, and yet so relevant to now. The way Kennedy Yanko is claiming space and time with her sculpture makes me want to be bolder. I'm incredibly moved by what Titus Kaphar is doing with NXTHVN and its surrounding community. And how artist Lauren Halsey is helping feed her community. The same holds true for The Studio Museum: we are an institution holding and claiming space for artists who traditionally have been marginalized, and we also nurture our community through art. All of this inspires me to live my best and highest purpose too, daily, whether through art or writing and even if no one but me is seeing it.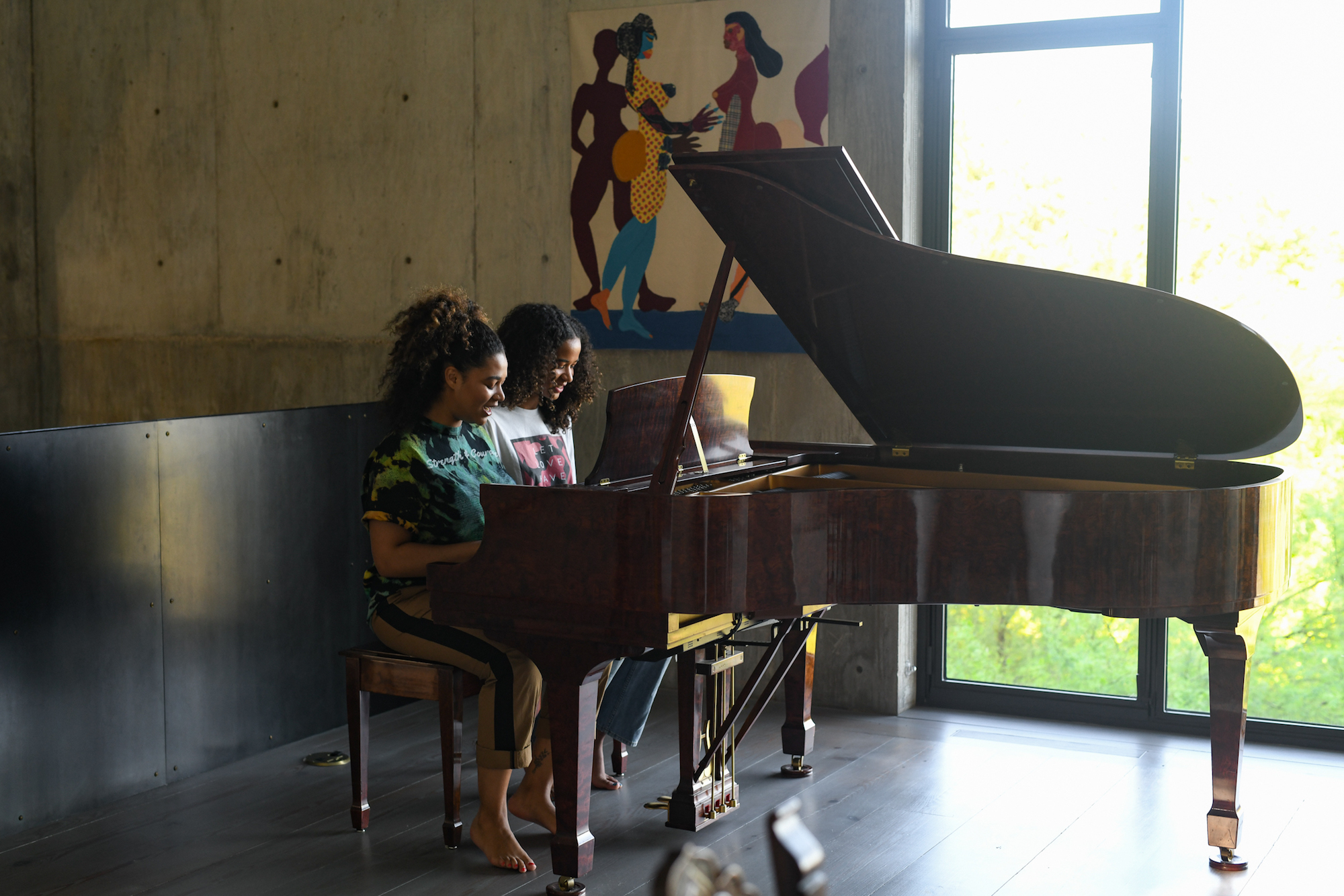 EF: Does the marketplace help your discovery?
SM: Absolutely. I have always loved photography starting with my own family's photographs but have not always necessarily understood what makes a photograph stop me in my tracks and want to get as close as possible to it. Spending time with Nicola Vassell and walking through her new gallery and show by Ming Smith was a masterclass in photography. Going into the marketplace—seeing, discussing, talking with artists about their work—is invaluable to me. I also include museums in my marketplace definition. I spend time with curators like Veronica Roberts and Carter Foster at The Blanton Museum and Christopher Lew at The Whitney. They help me understand and refine my collecting practice. I also collaborate closely with art advisor Kristy Bryce, and she is constantly in the marketplace. These conversations, plus those with other respected collectors I admire, help me be a better steward at organizations where I serve.
EF: What's the next piece on your radar?
SM: I enjoy living now because with social media there is always another artist, biennial, fair or new work a click or two away. My curiosity is always being piqued (I love it!) so the list of work and artists I'm interested in is constantly growing. Today, I'd happily take a Billie Zangewa tapestry given how she incorporates and magnifies interior life, which is also a lot of my life—children and food and homework and friendship and time taken to just be a woman. That said, rather than focusing on sheer acquisition, I prefer to think about what I'm creating and if something fits or not. So, there's not really ever a "next piece." It's about building thoughtfully, creatively and consciously. Sometimes that means supporting artists and institutions doing the work I'm interested in. Right now, that includes helping create digital access to some of Deborah Roberts's work from her show at The Contemporary in Austin. And supporting the new Studio Museum building.
EF: What's the one piece that got away?
SM: There are two paintings I think about. One is a Glenn Ligon text work. The other is a Lorna Simpson. However, I'm also a believer that what's meant for me will find its way to my door. In the meantime, I'll go on learning, exploring, living with joy, gratitude and grace for what's already with me. And when that right work shows up? I'll welcome it with open arms and even more gratitude. As a reminder, I keep Jonathan McReynolds's song Grace in constant rotation in my daily playlist.
Craving more culture? Sign up to receive the Cultured newsletter, a biweekly guide to what's new and what's next in art, architecture, design and more.