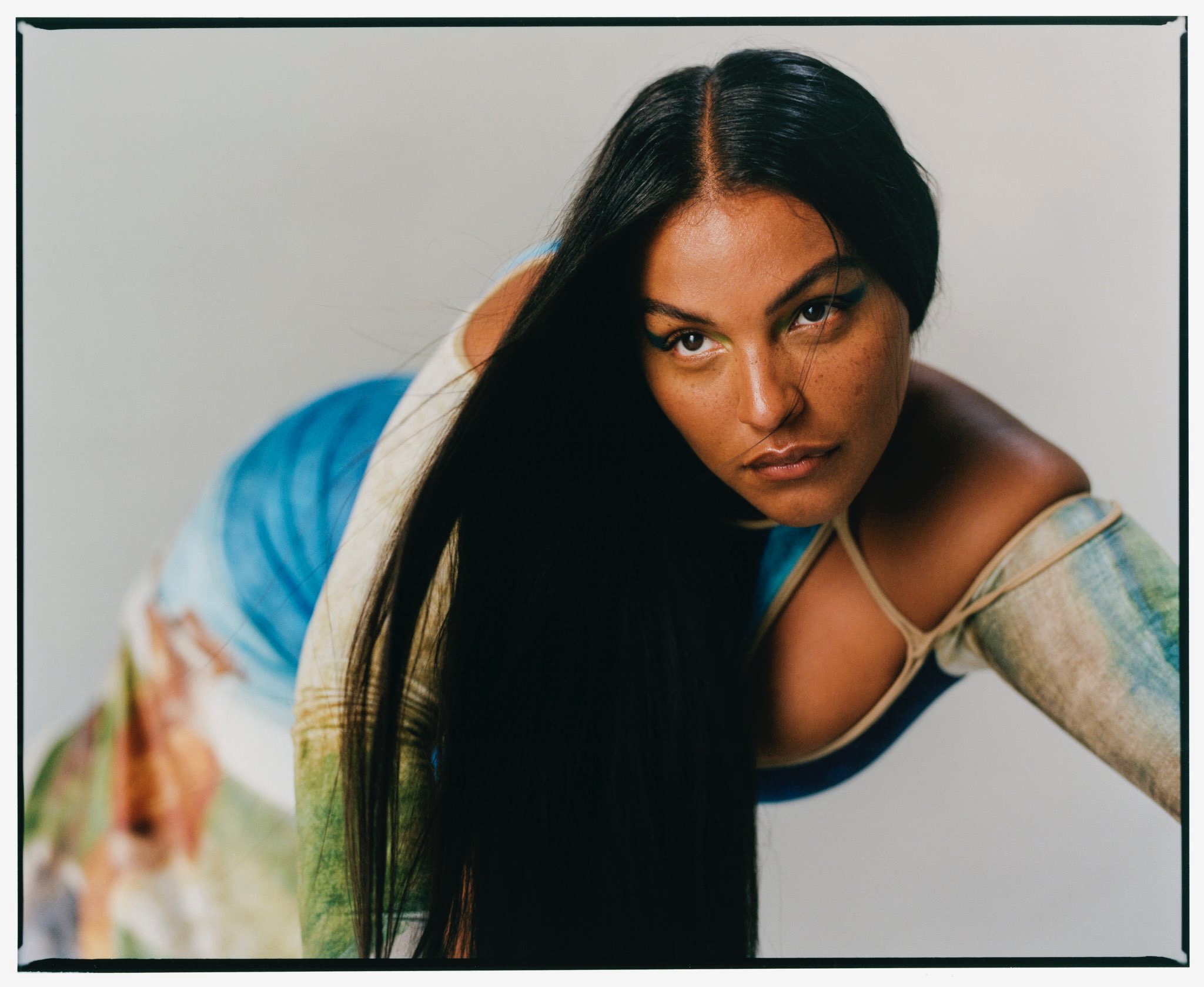 Imagine eavesdropping on conversations with some of today's most interesting creatives: How did they get their start? What inspires them? What does the future look like through their eyes? Cultured's inaugural podcast, Points of View, is just that. Each month, we will bring you intimate interviews with creative leaders reflecting on their personal journeys and their visions for the future.
In our debut episode, which launches today, model, creator, advocate and entrepreneur Paloma Elsesser reveals her humble origin story and how she has commanded a space for herself in the industry. A Fenty Beauty ambassador, Pat McGrath muse and recent model for Rihanna's Savage X Fenty Vol. 2 fashion show, Elsesser's career has skyrocketed since she began modeling at age 22. However, as a plus-size creative, navigating microaggressions and an unforgiving industry has meant that she has often had to become her own advocate while on set. Now, using social media, particularly Instagram, she amplifies the community she values on her own terms.
"That people feel affirmed by my existence is so profound. What a gift to be given that, as human beings, we're all in pursuit of purpose, connection and community," says Elsesser in conversation with our podcast editor Sienna Fekete, celebrating the platform's uses in democratizing elite circles and increasing representation, while also acknowledging its potential harmful effects on our mental health. "I value my real interpersonal relationships, in my real life, but that there's people in my DMs saying, 'Your outfit inspired me.'... What a gift to be a reference to someone and to have this insane app that allows there to be an exchange of words in which somebody can privately share how deeply that that image affected them."
Points of View airs monthly. Find it on Apple Podcasts, Spotify, or wherever you get your podcasts.