Legendary dealers—Leo Castelli, Colin de Land and Pat Hearn, Gavin Brown—have always created communities. The same remains true today. Maxwell Graham, Brendan Dugan, Daniel Wichelhaus and Vanessa Carlos have made their galleries into homes for those around them, which continue to evolve in response to the times we are in.
Maxwell Graham of Essex Street Maxwell Graham likes to make an impression. You'll remember the first time you meet him; and after that meeting, whoever introduced you to him will likely tell you a story about him also. His program focuses on stern conceptualism and critical practices from the likes of Park McArthur, Cameron Rowland, Fred Lonidier and Peter Fend: a kind of artmaking that I think of as "Essex Street" art—very different from the usual gallery fare.
Graham has a distinctly academic approach for a dealer, and an unusually blunt one too. "I don't want my artists to rely on art to make a living," he once said. "I almost wish my younger artists would take after the older ones and disappear for 30 years." Strangely enough, he cares more for art than for money. He cares about taking risks and doing something unique: "I don't always like the shows that happen here—but sometimes it's not about me. It's okay if something fails, as long as it's taking a risk."
Torey Thornton's show at Essex Street last winter was my favorite gallery exhibition all year. And not only mine. I remember walking around their chain of gourds with conjoined babies' names burnt into them and thinking, "Wow, Torey's going to be in documenta one day." After a short while, an employee came and asked us if we had any questions about the show, which is unusual for a gallery. Nothing forceful, just helpful. The gallery's staff wait in the background in case you need them and, if you do ask them anything, they know exactly what they're talking about. Try that next time you visit. Test them out. These shows usually need some explaining. Daily tours are available as well.
Graham shows difficult art and takes extra care to advocate for it to the public, which is a role that institutions should also be fulfilling but rarely are. Few spaces of any kind have programs as ambitious as his. The recent show "Concerning Superfluities: Shaker Material Culture and Affinities," organized in collaboration with John Keith Russell Antiques, for instance, mixed handcrafted furniture with conceptual art. In 2017, he hosted not one but two solo shows by the radical Belgian Jef Geys (1934– 2018), who once proposed to blow up his own exhibition at the Koninklijk Museum voor Schone Kunsten in Antwerp. Earlier that year, the day before Trump's inauguration, Graham organized an anti-inauguration show of historical political art titled "Change of State." This show would have opened regardless of the election result. An exhibition like this, he remarked, helps to "remind me of my purpose."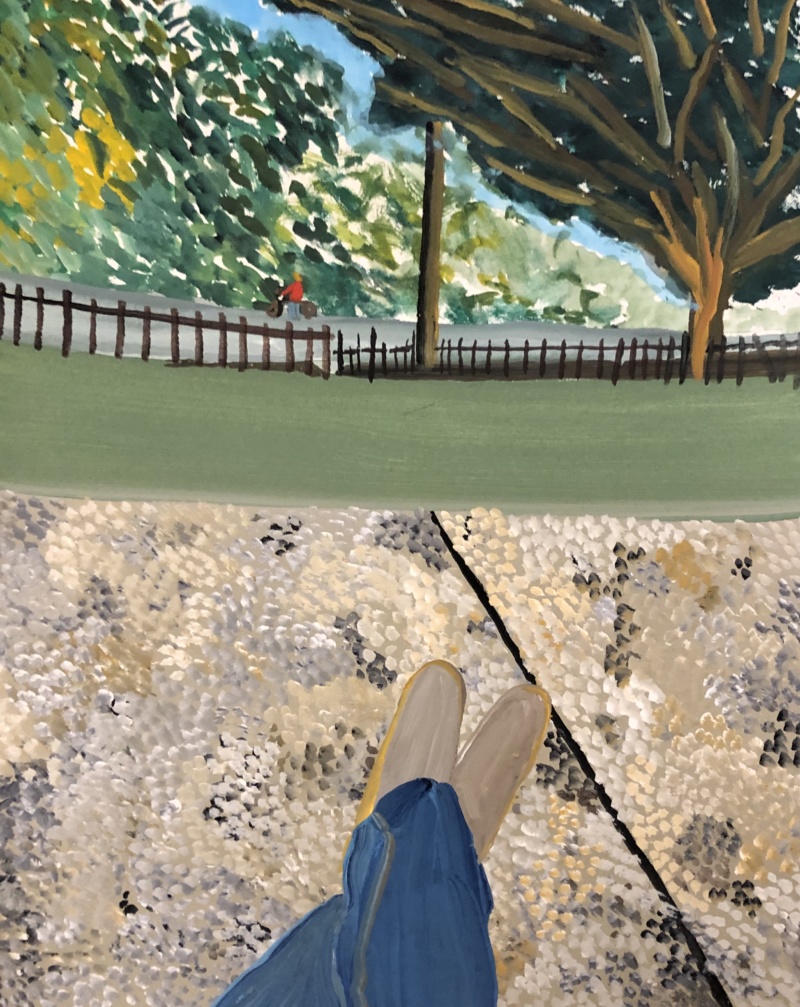 Brendan Dugan of Karma A short walk north of Essex Street in the East Village, Karma has also been involving itself in politics (among many other things) and at an even more local level. In November 2018, founder Brendan Dugan teamed up with the organizations Downtown for Democracy and Swing Left and chartered a bus from his gallery to New York's 11th Congressional District so that local community members could join him in canvassing for the Democrats in the midterms; specifically, they could join in canvassing for Max Rose against the Republican incumbent Daniel M. Donovan, Jr.
When it's not a canvassing headquarters, the gallery on 2nd Street is a neighborhood hangout known for its bright aesthetic of colorful abstract and figurative painting, the cool kids and celebrities at its openings and the taco truck outside serving free quesadillas to guests. Karma's rare art and design bookstore on 3rd Street is another great East Village hangout: a shop, a research library and a venue for events like Sarah Blakley-Cartwright's recent live reading series, which hosted novelists including Tony Tulathimutte and Simeon Marsalis. Each reading was accompanied by the unveiling of a new painted poster by Nicolas Party, and the project slowly grew into an exhibition over the course of the year.
Everything at Karma grows and grows. Dugan started out as a designer making posters and books for artists. Then he opened his bookstore, which also functions as a gallery. Then he opened his stand-alone gallery, which also functions as a space for organizing. "We have a lot of different things happening," he says. "I think that's how people live, in a weird way."
As for Rose, the Democrat; he took the 11th Congressional District by 12,382 votes.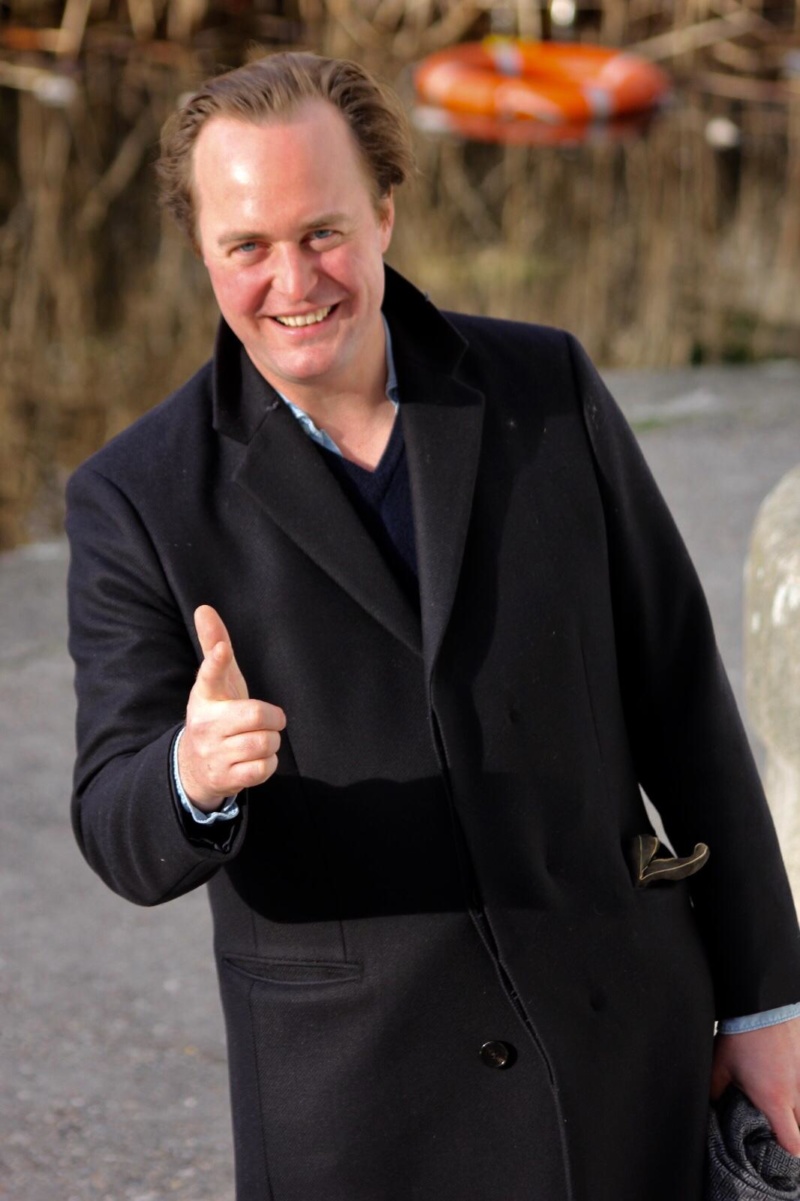 Daniel Wichelhaus of Société Berlin Bunny Rogers's Perfume As Above So Below (2019), with its accords of wet clay, moist earth and dry dust, can be bought from Société's website for €600. It's just one of the Berlin gallery's excursions into the olfactory. At Frieze London in 2014, Société's booth was mostly taken up by Sean Raspet's O=C(OCCC(C) C)C (2014): large barrels of the colorless liquid isoamyl acetate, which gave off a banana candy odor that could be smelled each time one walked past. It was both a sparse, minimal presentation and a work that grabbed hold of your senses whether you liked it or not. As a sequel, at Frieze New York in 2016, Raspet remade the gallery's booth as a slick cafe serving complimentary Soylent drinks in a new, abstract flavor he'd come up with himself. Staff wore space-age gray uniforms made by Berlin-based designer Nhu Duong. Société's approach is to put a lot of emphasis on the art fair and what's possible within that regimented space.
"The name "Société," according to Daniel Wichelhaus, fit the bill for "something that said 'brand,' but that almost meant nothing." Yet it's not such an inappropriate name for a place whose projects often merge art with everyday life. Furthermore, the gallery represents a generation of artists, many of them based in the US, who take a high-tech approach and/or possess a forward- looking aesthetic: Rogers and Raspet but also Trisha Baga, Timur Si-Qin and Petra Cortright. Wichelhaus has built a small society, a community around hisself.
Vanessa Carlos of Carlos Ishikawa In 2011, Brazilian curator Vanessa Carlos opened her gallery in a hidden yard in Whitechapel where young lads like to hang around and smoke weed. It's not particularly close to any other galleries. Her friends Ed Fornieles—with whom she used to run a project space in Hackney Wick— and Oscar Murillo formed the core of her original roster which has, over the years, grown to include Rose Salane, Marie Angeletti, Evelyn Taocheng Wang and Korakrit Arunanondchai, among others. Her focus is on conceptual art with an emotional or sensuous side, and she likes to keep a small stable of artists and maintain close relationships with all of them.
In 2016, Carlos also founded the non-profit and alternative art fair, Condo. She invented a new model for showing art internationally; London galleries would host shows by other galleries from around the world in their spaces. Since then, editions of Condo have visited New York, São Paulo, Shanghai and Mexico City, and its latest iteration was open in London through early February.
There are too many fairs; galleries also do too many, and fewer people go to their brick-and-mortar locations because of this. Condo was founded as a reaction against all of that crap. It was, Carlos has said, born from "a frustration with how the art world we were inheriting from a previous generation largely mimicked the neoliberal pyramid structure that we see in the world at large where mainly corporations benefit, and where oversimplified notions of 'survival of the fittest' circulate." The art world has been massively globalized in the last couple of decades and the major beneficiaries have been the mega galleries, the shipping companies and the fairs themselves; Carlos wants to take the power back for smaller, younger, more daring initiatives.
Carlos isn't just building a community of artists, but also a community of galleries. Instead of selling out, or ruthlessly competing against one another— there are, after all, enough blue-chip galleries looking to poach their bestselling artists already—younger galleries can just as well collaborate and help one another to succeed and create the right conditions for more experimental exhibition-making than is possible at a fair. It's time we spent fewer hours in tents and convention centers and more in our local art spaces and their surrounding neighborhoods.