Welcome to This Week in Culture, a weekly agenda of show openings and events in major cities across the globe. From galleries to institutions and one-of-a-kind happenings, our ongoing survey highlights the best of contemporary culture, for those willing to make the journey.
Los Angeles
"Prologue to the Story of the Birth of Freedom" by Paul Pfeiffer
Where: Museum of Contemporary Art
When: November 12, 2023 - June 16, 2024
Why It's Worth a Look: MOCA will display the first retrospective of 25 years of work by American sculptor and multidisciplinary artist Paul Pfeiffer in this exhibition including more than 30 works, as well as a new commission. Influenced by televised sporting games and pop culture entertainment, Pfeiffer unravels the modern collective obsession with celebrity culture and image dissemination through his video edits of archival footage.
Know Before You Go: This exhibition will be presented in conjunction with a full color monographic archive, co-published by the museum and Mack Books, featuring new scholarly and critical readings of Pfeiffer's work.
"Reynaldo Rivera"
Where: Gaga & Reena Spaulings
When: November 4 - December 22, 2023
Why It's Worth a Look: This fall, photographer Reynaldo Rivera's works are presented in a solo exhibition at Gaga & Reena Spaulings. Born in Mexicali, Mexico, Rivera grew up traveling throughout the United States and ended up settling in East LA where he captured the city's queer clubs and house party scene of the late 20th century.
Know Before You Go: Rivera is best known for highlighting the queer history of Latinx Angelenos. A few of his party-going subjects, like Rita Gonzalez, head of contemporary art at LACMA, have also made their way into the art world.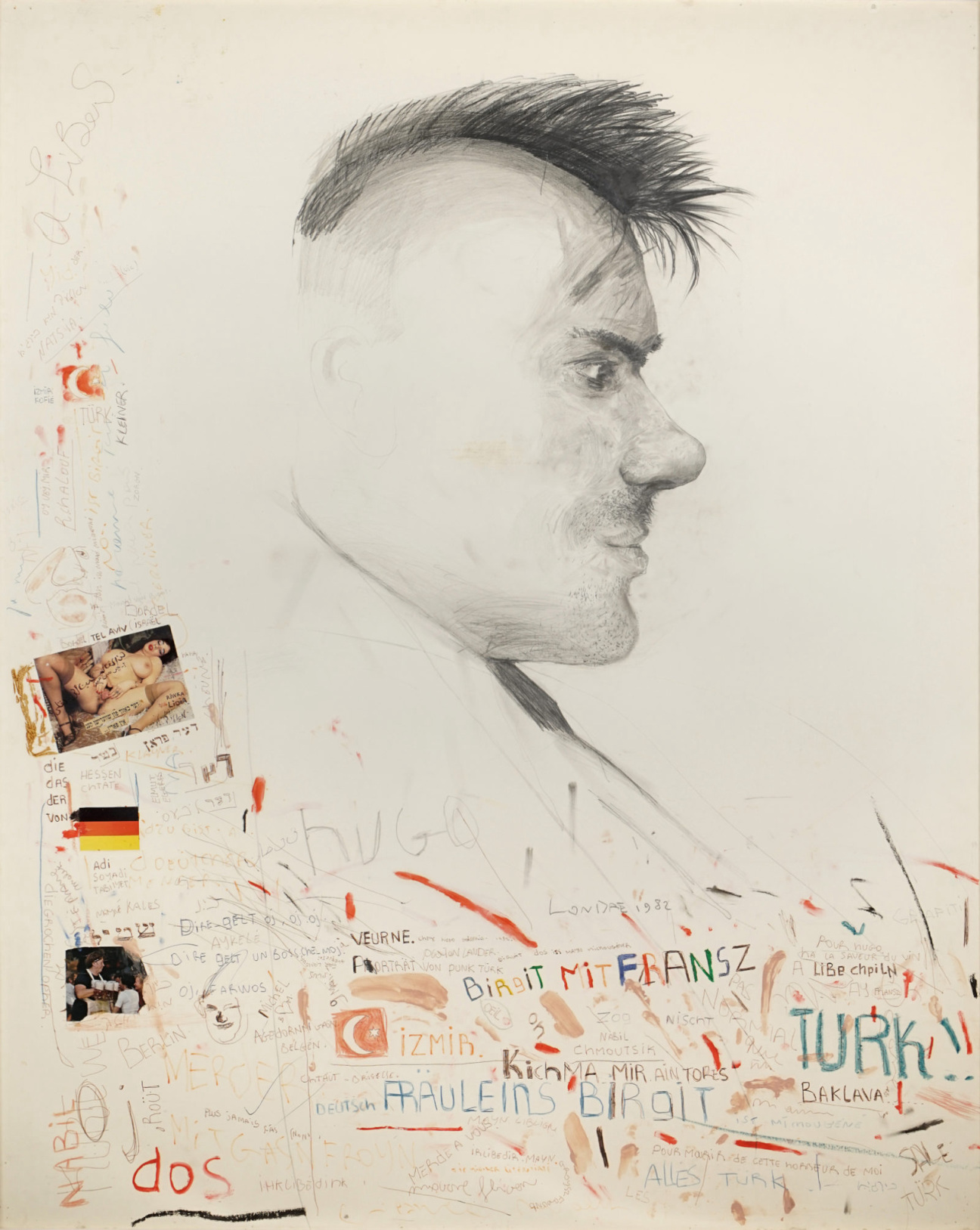 New York
"Stéphane Mandelbaum"
Where: The Drawing Center
When: November 10, 2023 - February 18, 2024
Why It's Worth a Look: Growing up in a Jewish family affected by the Holocaust, late artist Stéphane Mandelbaum drew hundreds of sketches and large-scale portraits of friends and historic figures–often Jewish–in ink, graphite, and color pencil, mixed with magazine clippings, scribbles, lists, the Hebrew alphabet, and Yiddish, which he taught himself. His works, unsettling and sometimes hostile in nature, often include personages from his dreams and nightmares, such as German Nazi Ernst Röhm juxtaposed with characters like the French poet Arthur Rimbaud.
Know Before You Go: Mandelbaum was a grandson of Holocaust survivors and chose to depict the horrifying impact through shocking and violently exaggerated Nazi figures that are enlarged and contrasted with images of pornography, caricatures, doodles, and lists. This process of creating acted as a form of rebellion and character building for the young artist, who lived a relatively short life before being assassinated by a criminal syndicate.
"Nancy Holt: Perspectives"
Where: Dunkunsthalle
When: November 7 - 30, 2023
Why It's Worth a Look: Late American artist Nancy Holt is most well-known for her large-scale land art and environmental works, but she also worked in other mediums such as installation art, photography, and video. This month, selected pieces will be on display at Dunkunsthalle, a project space within a discontinued Dunkin Donuts in the Financial District, founded by New York-based artist Rachel Rossin.
Know Before You Go: Land art became a popular art form in the 1960s when the public began to pay more attention to the environment, and changed the conception of spaces in which art could be viewed and appreciated. Holt's Sun Tunnels and Dark Star Park are among some of her most famous land art works from over the years.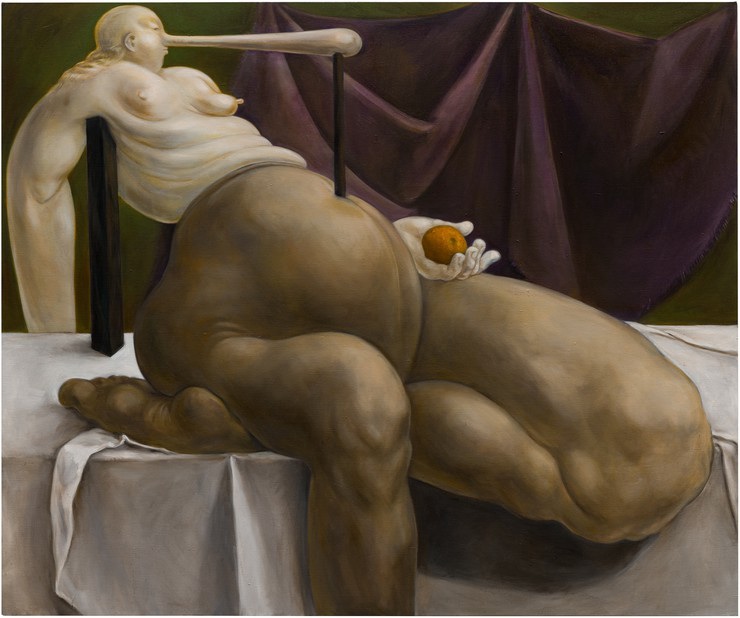 "30 Ghosts" by Louise Bonnet
Where: Gagosian, 541 W 24th St, NY
When: November 8 - December 22, 2023
Why It's Worth a Look: Inspired by the opening lines of 1968 sci-fi classic 2001: A Space Odyssey—"Behind every man now alive stand 30 ghosts, for that is the ratio by which the dead outnumber the living"—Louise Bonnet's latest exhibition in New York showcases 10 new paintings that investigate temporality and the looming presence of death. Alluding to 17th century Dutch still life paintings and symbolic vanitas art, Bonnet's exaggerated works render distortions of swollen nude bodies next to symbolic objects like flowers, fruit, drapery, and wood.
Know Before You Go: Littered throughout the works are references and emblems like a lumpy hand in Bonnet's Enchanter's Nightshade, symbolizing black magic and witchery. Positioned as a "fig sign," with the thumb placed between two fingers, it simultaneously staves off the evil eye.
"South Willard"
Where: Gordon Robichaux
When: November 5 - December 17, 2023
Why It's Worth a Look: Currently on view at Gordon Robichaux in New York, "South Willard" is a group exhibition devoted to the community surrounding the eponymous gallery in Los Angeles, featuring work by more than 70 artists and designers. Among these include post-modern Italian architect and designer Ettore Sottsass; sculptor Ricky Swallow; and fine artist, crafter, and industrial designer Peter Shire.
Know Before You Go: South Willard is an 800-square foot store and gallery hybrid in Los Angeles's Chinatown. The space exhibits paintings and ceramics within a boutique of high fashion Gen X male attire with collections, run by Ryan Conder.
"Prickling Goosebumps & a Humming Horizon" by Pipilotti Rist
Where: Hauser & Wirth and Luhring Augustine
When: November 9, 2023 - 13 January, 2024 and November 18, 2023 - February 3, 2024
Why It's Worth a Look: As part of a substantial two-part exhibition, experimental Swiss visual artist Pipilotti Rist will showcase her latest sculptures and projections across two gallery spaces in Chelsea. A multisensory exploration of internal and external physical and psychological spaces, the Luhring Augustine exhibition uses drifting cloudlike resin panels along with video galaxy and landscape projections to create a shared "backyard" space, while the walls in Hauser & Wirth are transformed into a collective "living room" with single channel sculptural video works embedded into various home objects and furniture.
Know Before You Go: In a statement, Rist described the video work, saying, "beside the energy-intensive exploration of the geographical world, pictures, films, and sounds have been and are the spaces into which we can escape ... The projector is the flamethrower, the space is the vortex and you are the pearl within."
Paris
"Eveningside" by Gregory Crewdson
Where: Templon
When: November 8 - December 23, 2023
Why It's Worth a Look: "Eveningside" is the final installment in a trilogy of works by American artist Gregory Crewdson begun in 2012, here showing 20 panoramic photographs. His latest work on display in Paris features a series of black-and-white images from the last several years, undulating between the fragility of the human condition and anomaly of the American dream.
Know Before You Go: Crewdson's large-scale photography process involves an entire production, expanding the boundaries of reality and fiction. Through storyboards, actors, set design, special effects like fog and smoke, and complex lighting, he creates ambiguous and gothic suburban scenic portraits of America, capturing motionless actors as characters caught in their everyday activities.
Athens
"Nostos" by Hilary Pecis and Lily Stockman
Where: Gagosian
When: November 9, 2023 - January 27, 2024
Why It's Worth a Look: American artists Hilary Pecis and Lily Stockman present their new paintings in a joint exhibition that pays homage to Athens's rich literature, specifically Homer's Odyssey. Stockman's vibrant and geometric large-scale artworks are intuitively painted and installed as nuanced groupings that visually imitate the beating rhythm of a human heart. Contrasting Stockman's abstract works, Pecis's slightly warped scenes are based on photographs taken from her everyday life and daily surroundings.
Know Before You Go: The title of the exhibition, "Nostos," is inspired by a Greek word referring to a hero's return home and comes from Odysseus's 10-year homecoming journey after the Trojan War. Pecis reflects the palpable concept of home through her stills and scenes, while Stockman takes on a less literal expression through abstract depictions of the story's birthplace.