Welcome to This Week in Culture, a weekly agenda of show openings and events in major cities across the globe. From galleries to institutions and one-of-a-kind happenings, our ongoing survey highlights the best of contemporary culture, for those willing to make the journey.
Los Angeles
"Red"
Where: LA Louver
When: October 25 - December 2, 2023
Why It's Worth a Look: Red, a pigment dating back to the first cave paintings, has a litany of interpretations and symbolic meanings. At LA Louver, a group of 15 artists—including Tony Berlant, Rebecca Campbell, Alison Saar, and Matt Wedel—explore contemporaneous ties to the hue.
Know Before You Go: Excavating references from religion to human blood, the works here encapsulate painting, drawing, sculpture, and more.
"Franz West"
Where: David Zwirner
When: October 26 - December 16, 2023
Why It's Worth a Look: David Zwirner is showcasing the late Austrian artist Franz West's sculptures, works on paper, and installations created between the 1970s and early 2000s. This exhibition offers a comprehensive exploration of West's artistic evolution and creative vision.
Know Before You Go: A number of West's rarely shown "Passstücke" pieces, small paper-mâché works intended to be picked up and played with, will be on view. They invite viewers to interact, encouraging a tactile connection between the body and the psyche.
"The House Was Too Small: Yoruba Sacred Arts from Africa and Beyond"
Where: Fowler Museum at UCLA
When: October 29, 2023 - June 2, 2024
Why It's Worth a Look: This exhibition displays over 100 pieces made by Yoruba artists from Nigeria, Benin, Brazil, Cuba, and the U.S. The pieces shown highlight both traditional and diasporic understandings of the group, juxtaposing West African Òrìṣàs work with that of Afro-Brazilian Orixás and Afro-Cuban Orichas.
Know Before You Go: Along with her multimedia installation, artist and abolitionist Patrisse Cullors will be staging a live performance on Oct. 28, with a procession from UCLA's Botanical Gardens to the Fowler Museum.
"Miranda Fengyuan Zhang and Eli Ping"
Where: Sea View
When: October 28 - December 16, 2023
Why It's Worth a Look: The two artists put into conversation here, Miranda Fengyuan Zhang and Eli Ping, have created a series of wall-mounted works that are radically different, yet complementary. Zhang's still lifes sit beside Ping's gestural works in a way that highlights the infinite possibilities of fiber art.
Know Before You Go: Of the only sculpture in the show, Monocarp, 2023, Ping said in a statement, "It came from a sense that I was no longer living for myself, so my old self had died."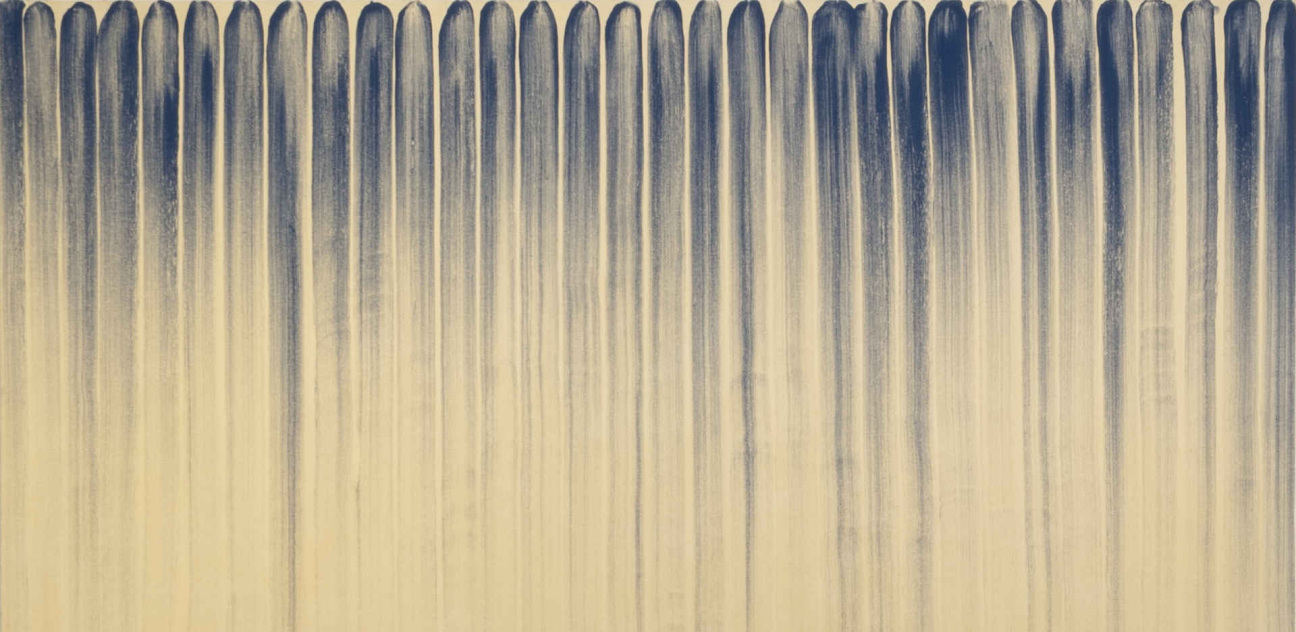 Berlin
"Lee Ufan"
Where: Hamburger Bahnhof - Nationalgalerie der Gegenwart
When: October 27, 2023 - April 28, 2024
Why It's Worth a Look: With over 50 works from the past five decades, Hamburger Bahnof presents the first comprehensive retrospective of Lee Ufan's work in Germany. The 87-year-old artist, known for his involvement in the Mono-ha style in Japan and Dansaekhwa movement in Korea, will be displaying Relatum, a 1977 work that hasn't been shown in Berlin in almost 40 years.
Know Before You Go: Rembrandt's Self-Portrait with Velvet Beret, 1634, will be leaving Berlin's Gemäldegalerie to be put on display and in dialogue with Lee's installation Relatum – The Mirror Road, 2016/2023.
London
"Portraits" by Sin Wai Kin
Where: Soft Opening
When: October 27 - December 16, 2023
Why It's Worth a Look: In "Portraits," Sin Wai Kin's presents five moving image character portraits, which continue their exploration of drag as embodied fiction. Each character pulls from a famous work, placing the pieces within an art historical context.
Know Before You Go: Sin's silent films are shown on the walls, amidst draped, white velvet curtains, playing on the audience's expectations when viewing similarly "hung" paintings.
"Writing Time" by Hanne Darboven
Where: The Menil Collection
When: October 27, 2023 - February 11, 2024
Why It's Worth a Look: This exhibition explores the intertwining of writing and drawing that formed the core of the late German conceptual artist's practice. The pieces on display examine three fundamental aspects of the work: abstract drawing, date calculations, and installation.
Know Before You Go: The show ends with a display of Inventions That Have Changed Our World, 1996, a collection of over 1,300 individually framed sheets of paper.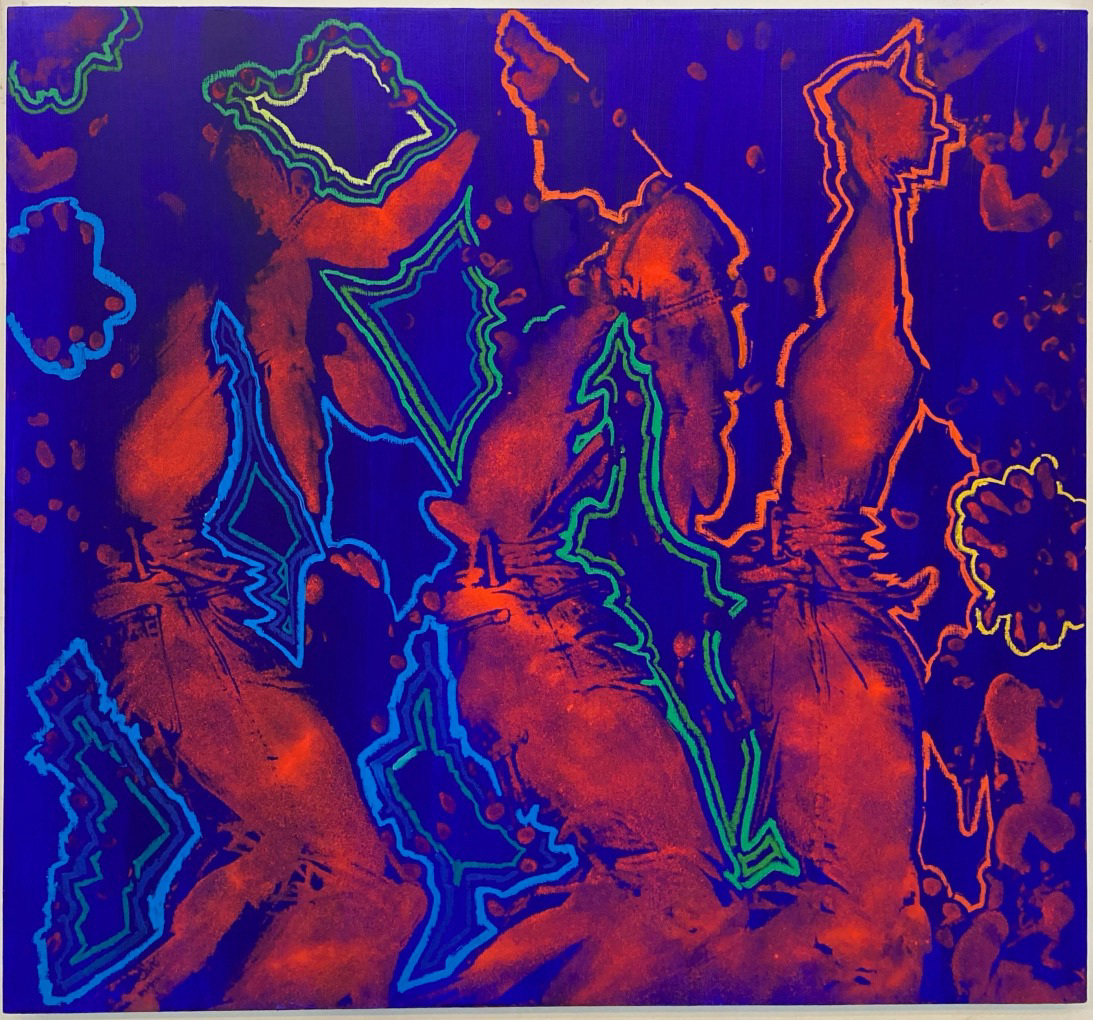 New York
"dOUbTsWISHes" by Keltie Ferris
Where: Mitchell-Innes & Nash
When: October 26 - December 9, 2023
Why It's Worth a Look: Here, Keltie Ferris presents 10 new large-scale paintings, including a series of body prints. The works, which show elements of spray paint, oils, scraping, and layering, are a thought-provoking study in mark-making.
Know Before You Go: Ferris's ongoing body print pieces, in which he uses his own body as a tool, are here shown on canvas for the first time, rather than being made on paper.
"Jean-Luc Verna"
Where: Ceysson & Bénétière
When: October 26 - December 9, 2023
Why It's Worth a Look: This series of drawings by "polydisciplinary" artist Jean-Luc Verna comprises his first solo New York show. The artist, who just as readily puts ink to paper as he does his own skin (being covered in tattoos as he is), is known for fantastical imagery often pulling from punk and goth aesthetics.
Know Before You Go: In a statement, the artist once described himself saying, "I, just an old queen wearing make-up, who had paved the way, felt clearly before saying that I was homosexual, that I was a man, and before being a man, I was an artist. And that I was not proud of being homosexual: I didn't choose to be that way, just as I had no choice in being white."