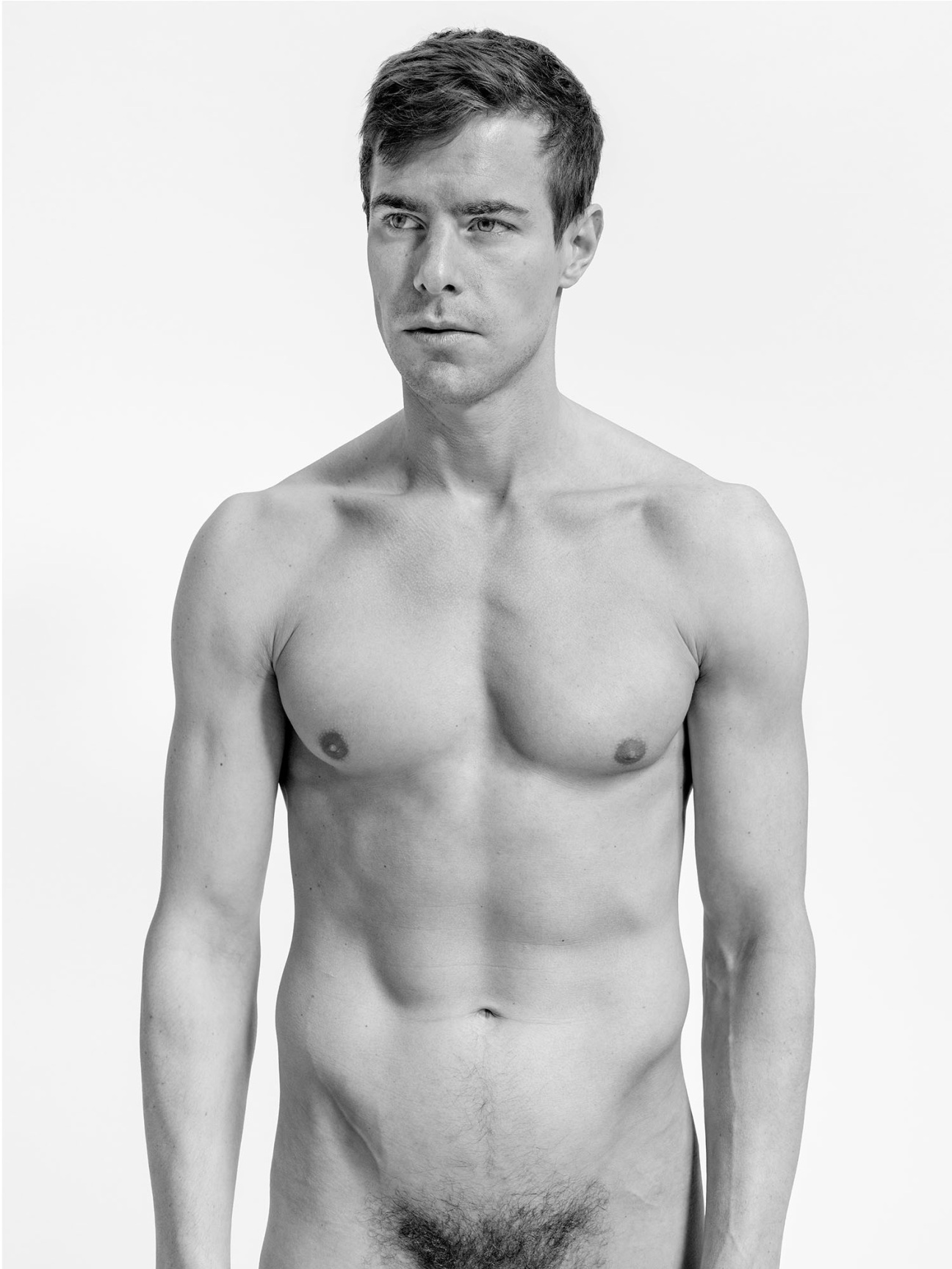 "I'm trying to make this old, gay antique shop. They used to exist by the dozen when I first came to New York," says Jack Pierson. "It was just a guy with some junk in a store that he'd open when he felt like it. I want that to exist again."
The artist—who has followed his polychrome persuasions into the realms of video, drawing, and sculptural assemblage over the last three decades—made a name for himself in the '80s as a student of the diary-as-documentary movement loosely known as the Boston School of photography. Pierson's vision of a bygone New York is the inspiration for his new Lower East Side gallery, Elliott Templeton Fine Arts, named after a character in an 1844 William Somerset Maugham novel. The space, which opens its doors this fall, will showcase pieces from the photographer's personal collection, alongside works by artists he admires.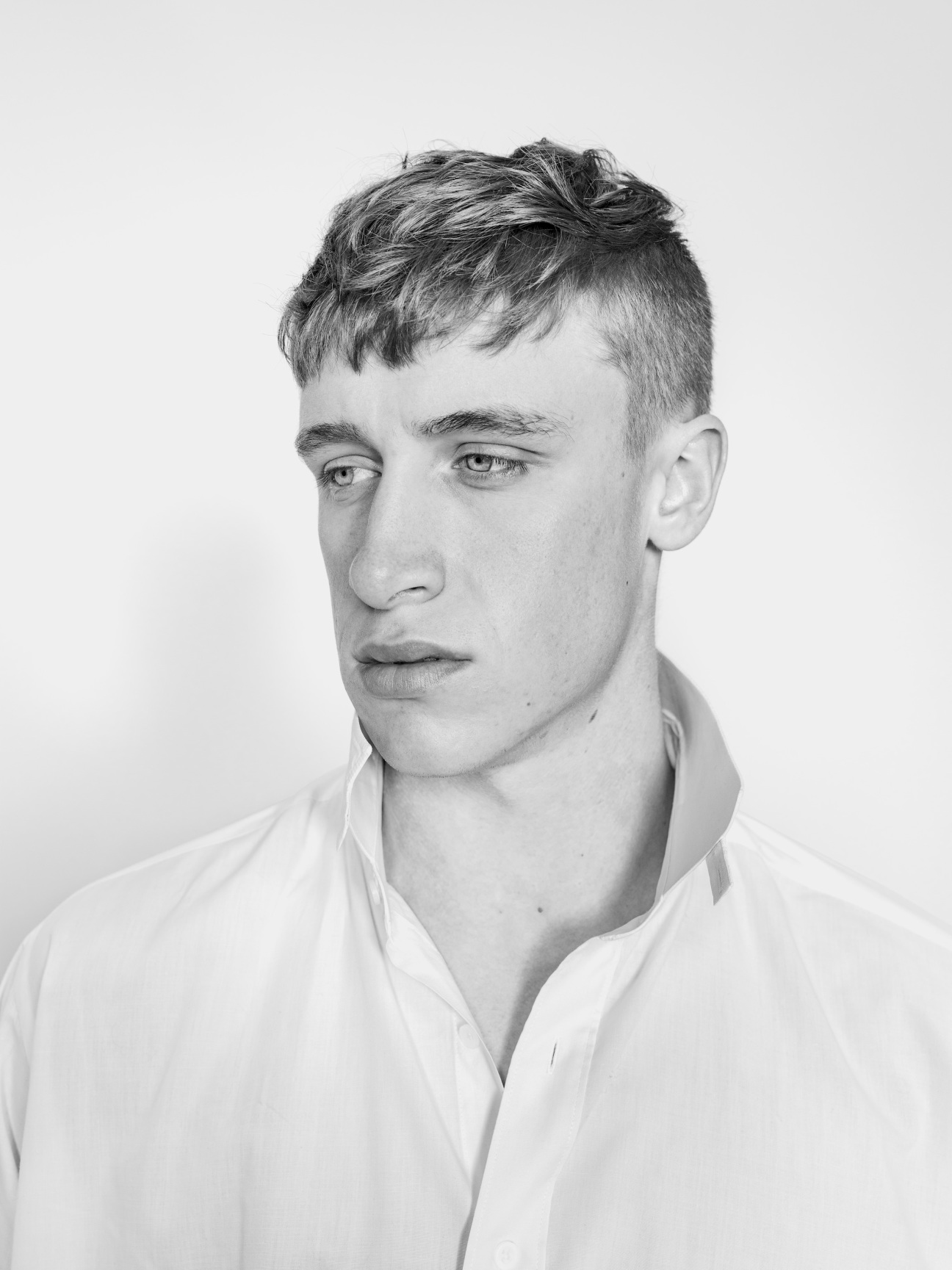 Beyond adding gallerist to his CV this season, Pierson is taking on another new challenge with "Pomegranates," his first show since joining Lisson Gallery in 2022. The works on view are an attempt to evoke the same intimacy, typically captured au naturel in his unflinchingly homoerotic portraiture practice, under the sparest conditions possible: shooting black-and-white in-studio. Of this momentous occasion, the soft-spoken artist has little to add. "I feel like I've succeeded," he says. "We'll see if everybody else thinks so."
Below, Pierson walks CULTURED Founder and Editor-in-Chief Sarah Harrelson through the works on display in "Pomegranates," reflects on his new creative chapter, and explores the boundaries of the male nude.
"This show is me trying something else at a stage when I feel like I can do whatever I want. It comes out of this long-term passion I've had for male physique photography. This has been a practice throughout history, whether under the guise of academic reference or pleasure. I'm interested in the photographers that did that as a cottage industry and sold it through the mail."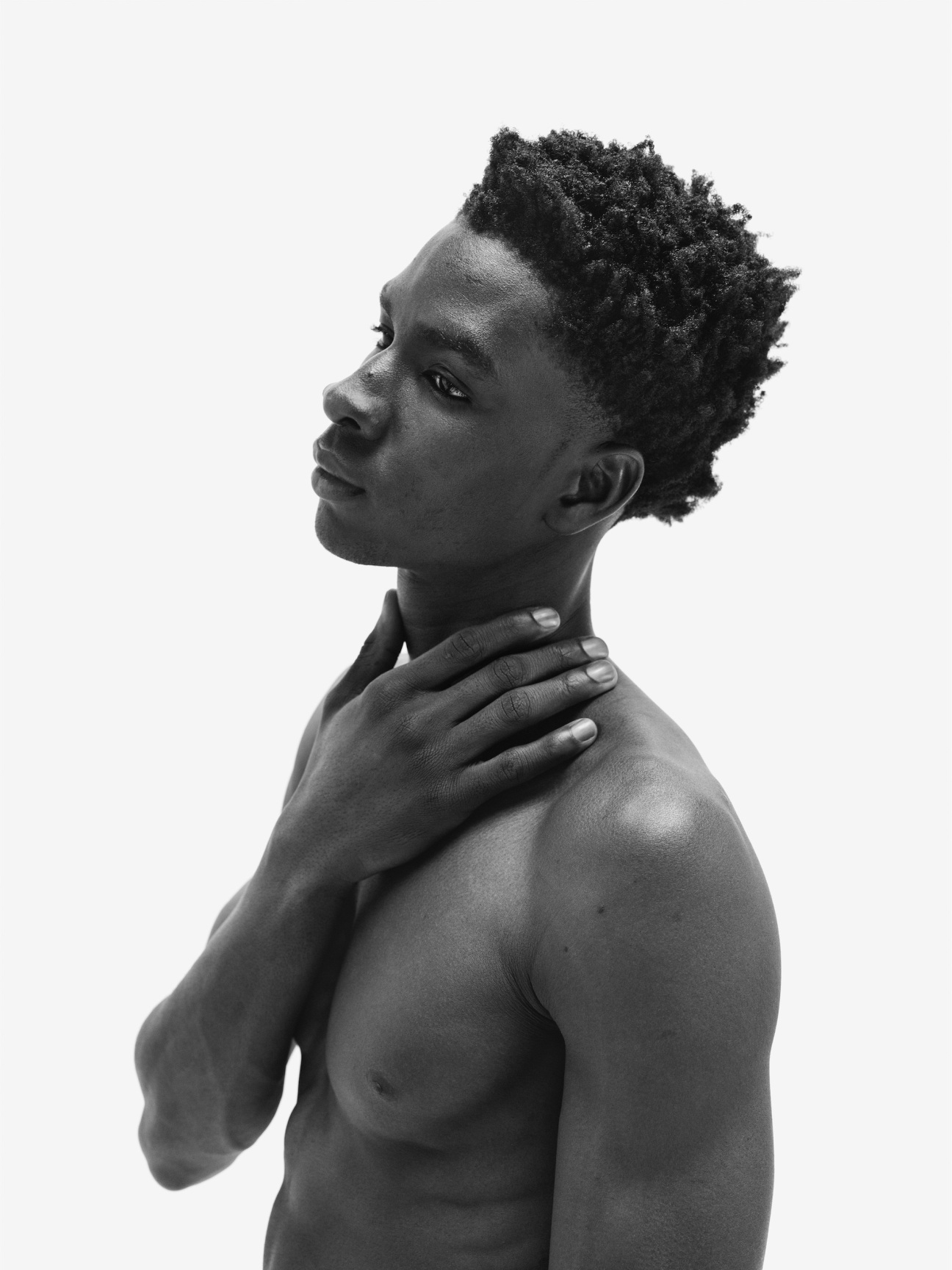 "I still believe in the power of an image, especially a printed image. Part of what makes me work to stay relevant as an artist is the desire to have my work printed in magazines, because there's always the possibility of somebody ripping out that page and keeping it."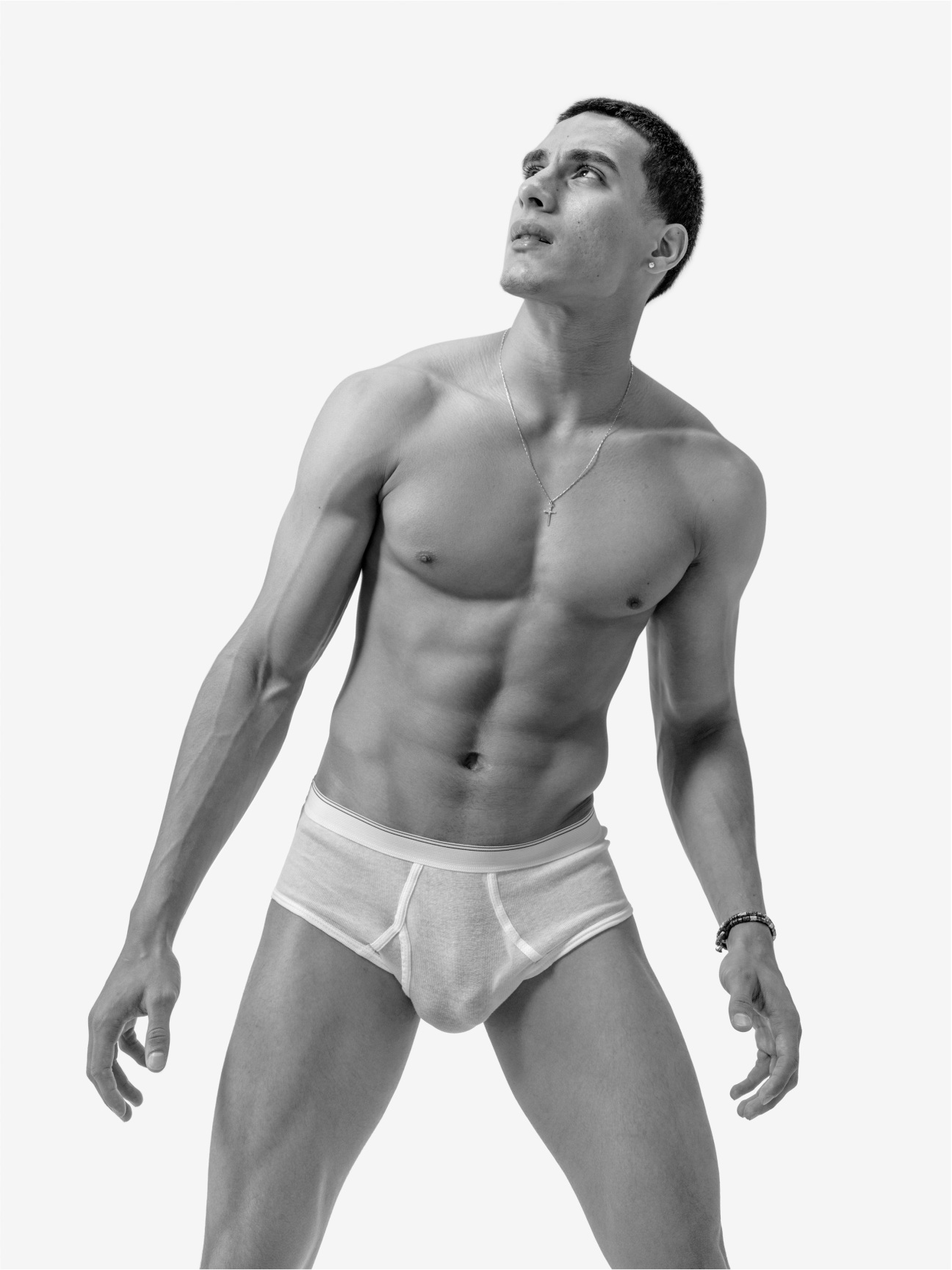 "I love photography for being like low-budget cinema. That's part of what I'm doing here: leaving a trace of a life well-lived, a life with people, and a life with life. I want to get that message across in a way that makes people appreciate their own lives."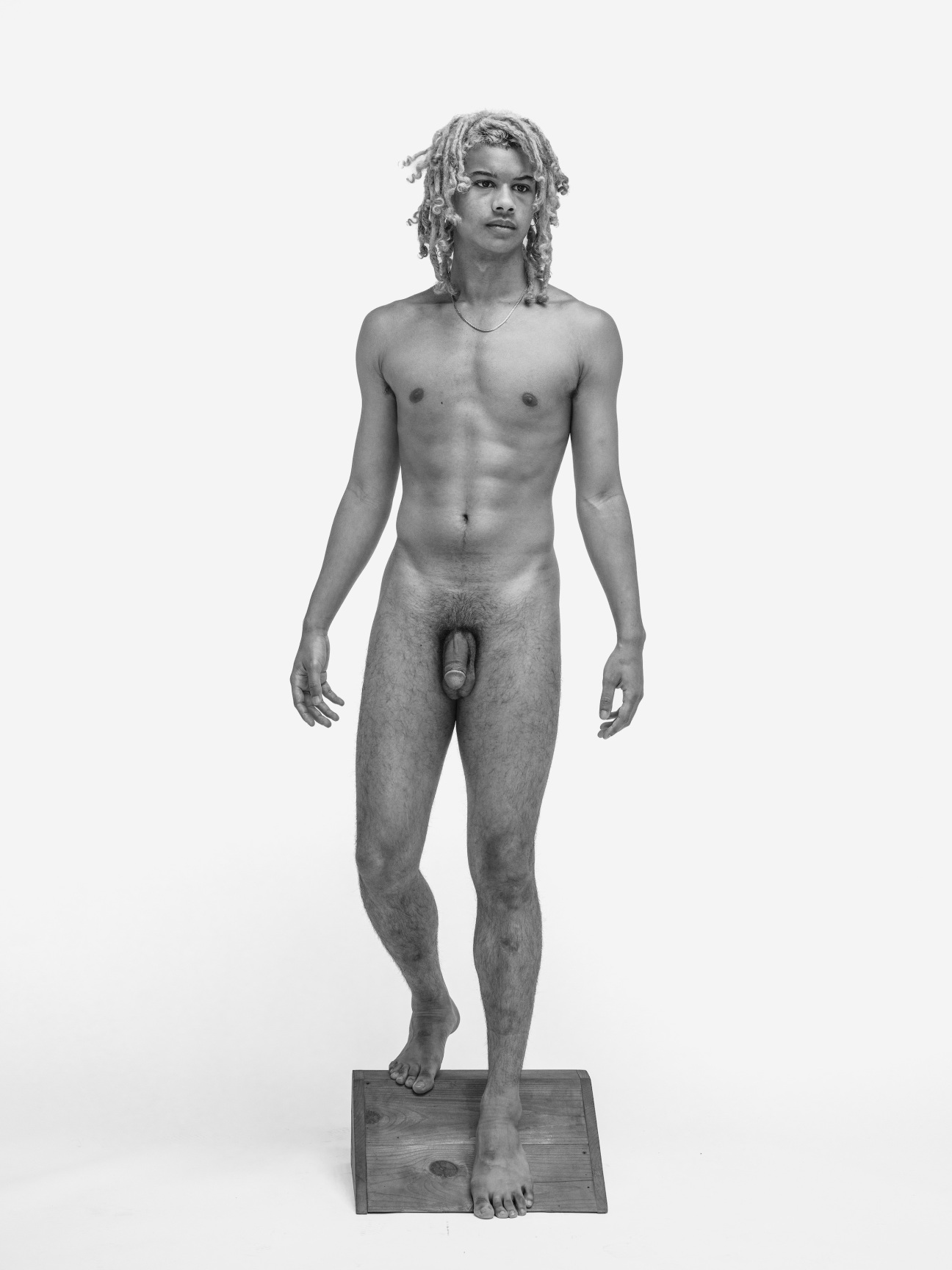 "I'm figuring out whether it's possible to create an intimate photograph in a studio context. Of course, the greats like Irving Penn and Richard Avedon do that. I wanted to see for myself. Can I take a picture that is intimate in the way I'm known for—with a mise en scène, on a textured bedspread in a motel room... Can I do that in an empty white space?"