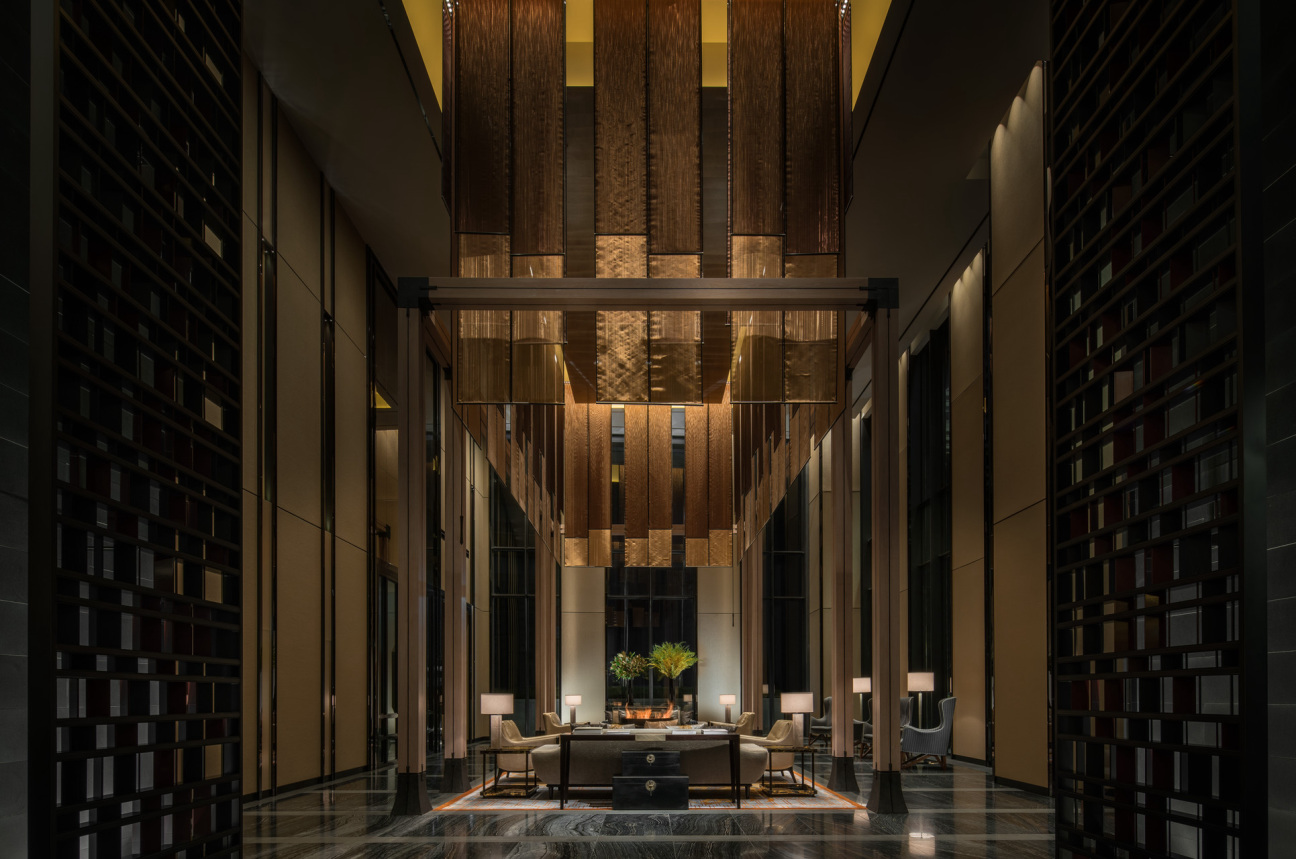 The trick to mastering long-haul flights is to make sure you land somewhere cushy and then stay put for a minute. When traveling abroad for business or pleasure, I always give myself an extra day for a hotel flop. Spending 24 hours as Kevin McCallister ensures that I can get over the worst of jet lag, tidy my inbox, and freshen up from head to toe. Four Seasons Seoul was made for this kind of reboot and is therefore the perfect place to kick off the Seoul Art Week gauntlet.
Seoul is not a place for boutique hotels. The most luxurious options available resemble beautiful department stores: lots of floors, with amenities spread thickly across them. Four Seasons Seoul boasts a first-floor check-in that gives way to four dining options and a Xavier Veilhan-designed mobile twirling overhead. Bags are swept up to your room before you even know they are gone and reappear in your personal walk-in closet.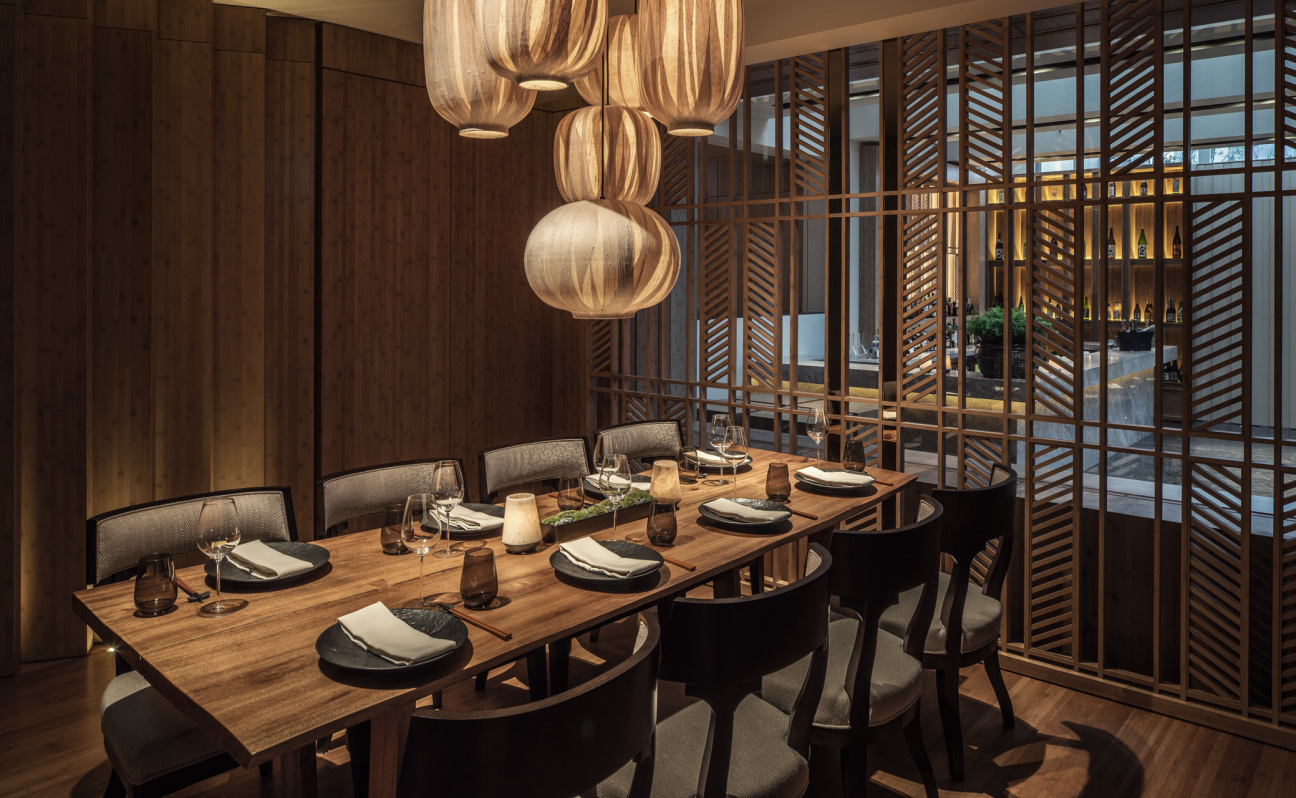 But emptying your suitcase can wait. The first stop, if arriving late, is Oul for dinner, where you might be lucky enough to sit across from bartender Seungjeong Ike Ryu, who will steer you toward some rewarding lamb jerky with XO sauce. His signature drink, the Seoul Mule, a garlic- and honey-infused concoction, beautifully complements the pile of fried chicken you ordered. Lobster tteokbokki is also an option. After that, it is time to head downstairs for some more serious drinking at the Charles H bar—a subterranean speakeasy that capitalizes on 1920s prohibition glamor to great effect.
If you get in on the early side, allow yourself to be lured to the onsite Korean Spa, complete with inky-tiled jacuzzis, a skyline view sauna, and Vacheron Constantin clocks tolling out seshin appointments. The scrubs here are expert level—invigorating scalp-to-tail—and the perfect way to slough any airport residue along with a couple layers of epidermis. No spot is left unpolished.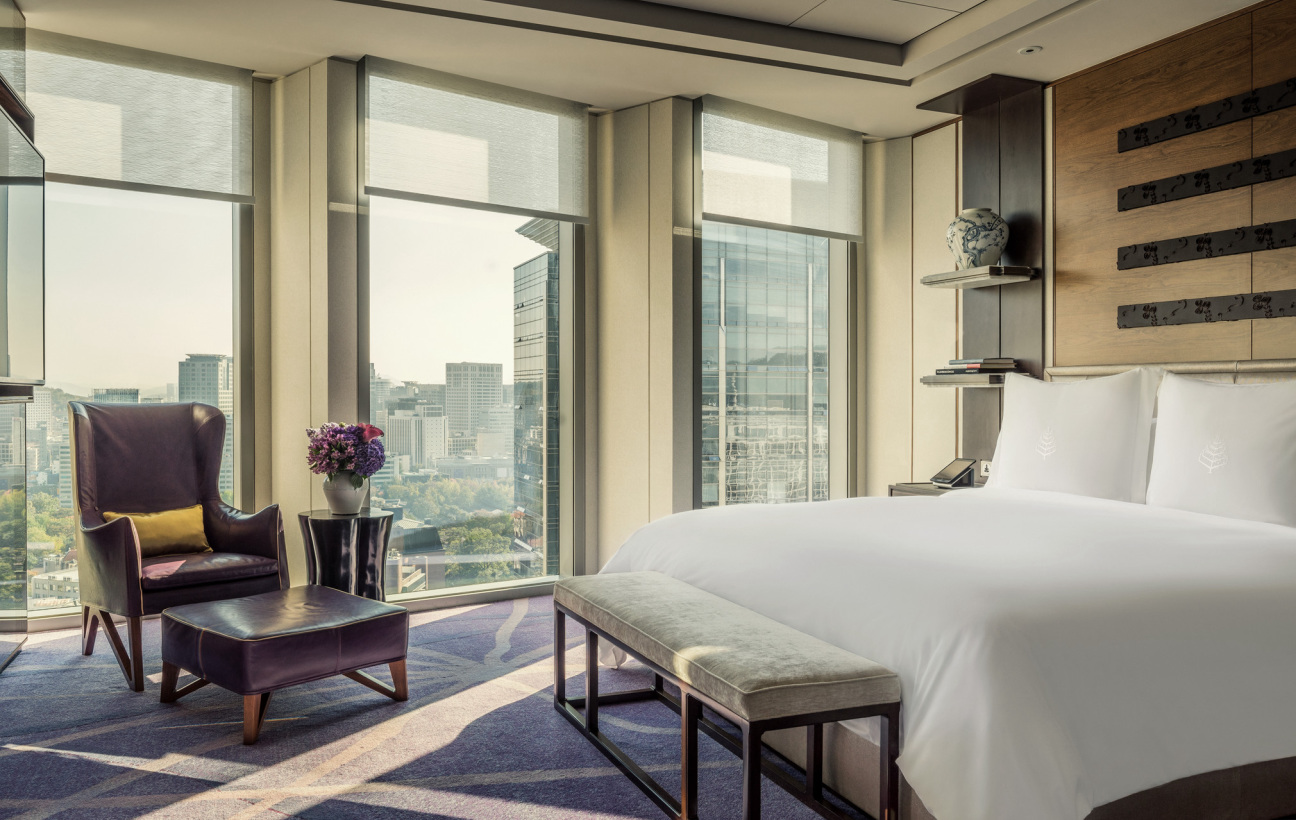 After you've indulged, it is time to make use of the hotel's encyclopedic breakfast. They apparently have the largest chocolate fountain in the city—which hungover guests and their kids are invited to navigate with hot churros. Once satiated, the city is yours. Two of the most important palaces, Gyeongbokgung and Changdeokgung, are within walking distance, as are the most established art galleries in the city.