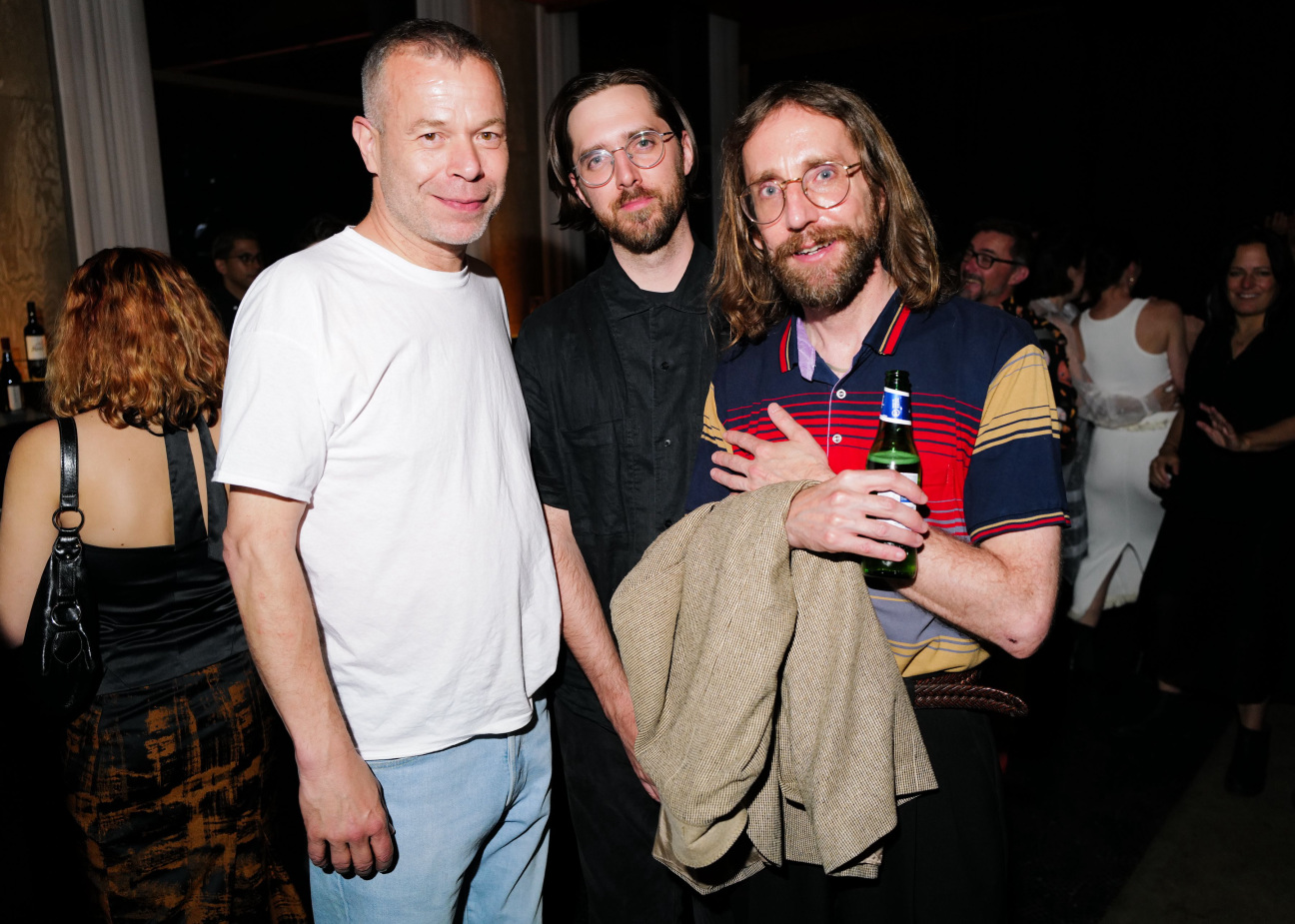 No amount of rolling wildfire smoke or toxic air could stop Juan Pablo Echeverri's close friends and family from raising their glasses to commemorate his life and work. The celebration started off at James Fuentes's New York outpost, where the party congregated to see the debut of "Identidad Perdida" and to exchange anecdotes about the artist, who died last year.
The show includes the Colombian artist's "Miss fotojapón" collection and a portrait series titled "Identidad payasa." Both works highlight the artist's infatuation with the performance of identity. Echeverri was dedicated to experimenting with his own appearance, rejecting stereotypical readings of his body and personhood. Viewers on the Lower East Side were presented with more than 3000 different versions of the same person across the room.
As the evening progressed, attendees, including the late artist's sister, Marcela Echeverri, Dara Allen, Branwen Jones, and Devan Díaz filtered out of the exhibit and into the Public Hotel for a night filled with salsa, disco, pop, and reggaeton tunes in the Golden Age-themed Bar Chrystie. The intimate setting was adorned with amber lights, velvet booths, and a woodsy smell reminiscent of Santal Blush by Tom Ford. Before long, the bustling dance floor added nuances of perspiration and spilled champagne to the scent.
As a flood of people entered the room, the host, Wolfgang Tillmans, a close collaborator and friend of Echeverri's, suggested it was time to switch playlists. Celia Cruz, Lana Del Rey, Madonna, and Bad Bunny had guests bouncing, grinding, and duck-walking. Tillmans himself occasionally drifted toward the masses, though he could more often be found chatting and taking sly iPhone pictures of the attendees.
As midnight approached, guests began to depart, leaving the room awash with feelings of love and admiration for Echeverri. Though the outdoors seemed like an eerie snapshot out of Blade Runner, the pale yellow light indoors felt distinctly warm.