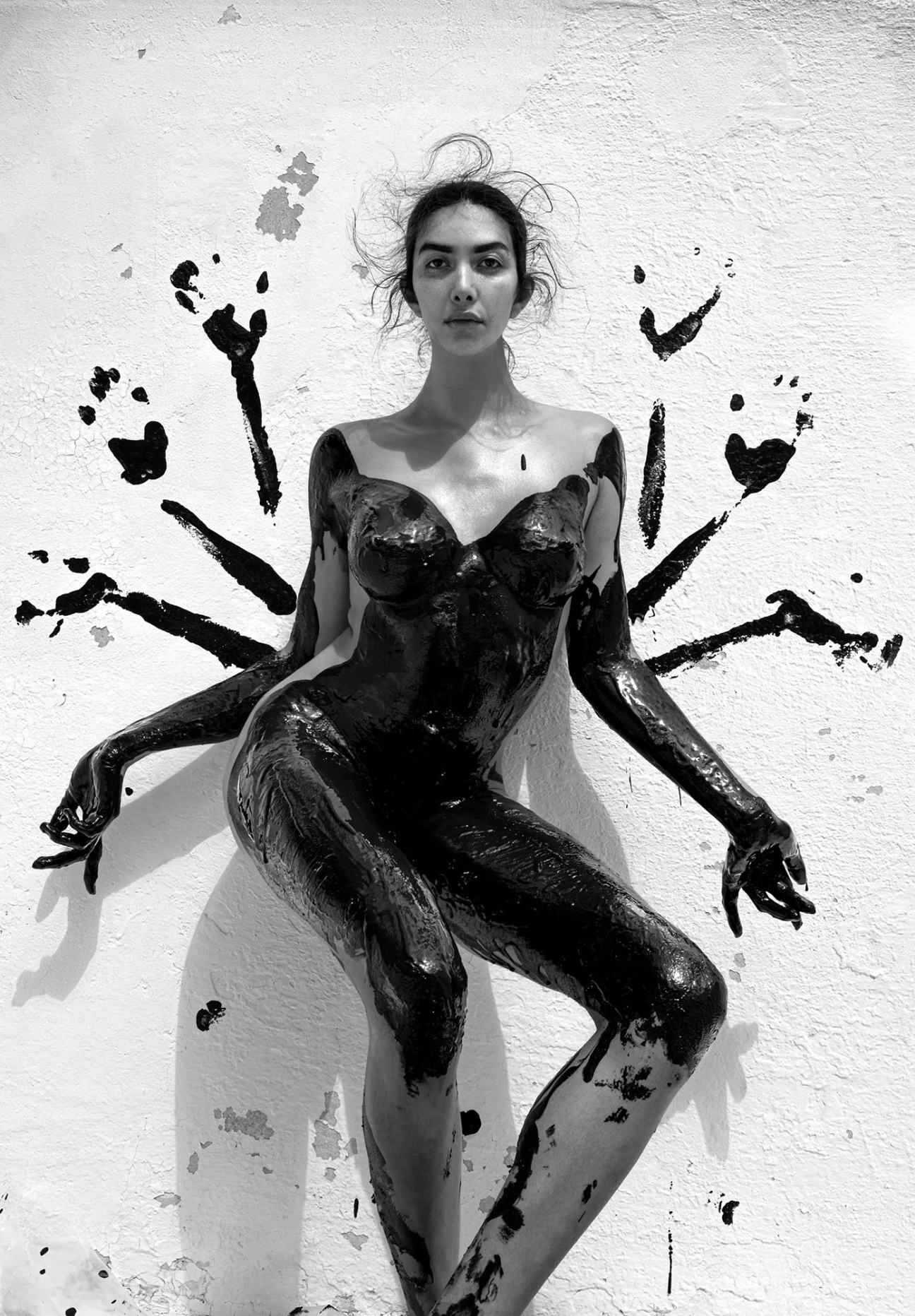 Welcome to This Week in Culture, a weekly agenda of show openings and events in major cities across the globe. From galleries to institutions and one-of-a-kind happenings, our ongoing survey highlights the best of contemporary culture, for those willing to make the journey.
"Anti-Icon: Apokalypsis" by Martine Gutierrez
Ryan Lee Gallery
In these 17 new works from Martine Gutierrez, the artist transforms herself again and again to take the form of pop culture and art historical icons. The project, first realized in 2021 through a commission from the Public Art Fund, tackles the artist's feelings about bodily autonomy, gender, race, and sexuality. Concurrent shows will open at San Francisco's Fraenkel Gallery and London's Josh Lilley Gallery this summer. "Anti-Icon: Apokalypsis" will be on display from May 18 through June 30, 2023 at Ryan Lee Gallery.
"First Impression"
Room57 Gallery
The title of this group exhibition at Room57 Gallery has a dual meaning. All nine artists featured—Oh de Laval, Sally Jerome, Raul De Lara, David Hockney, Dylan Hurwitz, Masafumi Sakai, Mona Broschar, Maria Andrievskaya, and Pierre Auguste-Renoir—are making their debut at the space. The living artists offer a contemporary take on Impressionist themes, most prominently the relationship between man and nature. "First Impression" will be on view from May 17 through July 31, 2023 at Room57 Gallery.
"iiNtsika zeSizwe (Pillars of the Nation)" by Zizipho Poswa
Galerie56
In her first solo exhibition in the U.S., South African ceramicist Zizipho Poswa will debut her first collection of work made entirely in bronze. Drawing from her Xhosa heritage, Poswa creates bold pieces referencing African womanhood, inspired by the integral position these individuals play in their communities. She dedicates this new collection of seven sculptures to her mother, the place she was raised, and other women whose work goes unnoticed. "iiNtsika zeSizwe (Pillars of the Nation)" will be on view from May 16 through July 29, 2023 at Galerie56.
"Willows Weep" by Emily Ferguson
Prince & Wooster
The 26 paintings on display in Emily Ferguson's latest exhibition draw their inspiration from Ingmar Bergman's 1966 film Persona, which explored the dual nature of womanhood: the interior and exterior self. Ferguson's paintings likewise explore this theme through a process that begins by selecting personal feminine icons, whose visages are then meticulously rendered with double exposure imagery, collage, and painting. "Willows Weep" will be on view through June 25, 2023 at Prince & Wooster.
"Titanic Depression" by Dynasty Handbag
Pioneer Works
Billed as a live multimedia event, rather than a performance, this Dynasty Handbag and SUE-C creation reimagines the 1997 Hollywood drama Titanic as a parable of today's consumer-driven climate collapse. The event blends animation, video, sound, and improvisation into a newly configured tale about how class dictates passengers' likelihood of survival. "Titanic Depression" will be showing from May 20-21, 2023 at Pioneer Works.
"Capacity" by Dena Yago
"In the fullness of time, the heart speaks truths too deep for utterance, but a star remembers." by Abigail DeVille
JTT
Artists Dena Yago and Abigail DeVille are opening simultaneous exhibitions at JTT. Yago is an artist and writer, as well as a founding member of the trend-forecasting group K-HOLE. DeVille works in sculpture, mixed-media, and site-specific installation, with a focus on marginalized people and places. These exhibitions will be on view from May 18 through June 24, 2023 at JTT.
"That 70's Show"
Eric Firestone Gallery
In a joint project, 21 New York galleries, including Andrew Kreps, Anton Kern, Craig Starr, Gordon Robichaux, Karma, PPOW, Ortuzar Projects, and Venus Over Manhattan, will each present one or two artists who worked during the 1970s. "That 70's Show" will be on view from May 19-21, 2023 at Eric Firestone Gallery's Loft space.