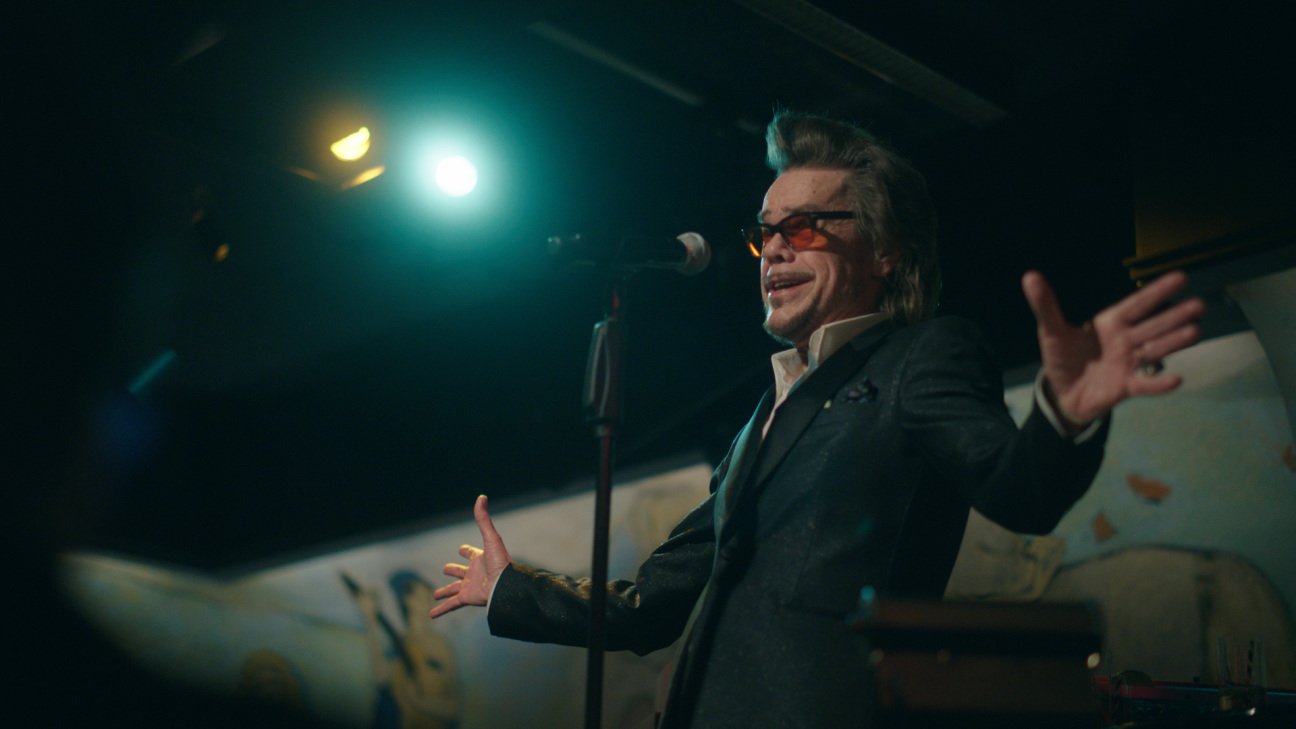 Three years ago, David Johansen fêted his 70th birthday with an intimate cabaret show at the legendary Café Carlyle. The New York Dolls frontman, who has used the pseudonym Buster Poindexter throughout his solo musical career, saucily serenaded friends, family, and Gotham icons with the swinging rock 'n' roll songs that cemented him as a cult figure. That performance is at the crux of Personality Crisis: One Night Only, the documentary Martin Scorsese and David Tedeschi dedicated to Johansen. The film, which premieres today on SHOWTIME, also features archival footage of the artist's irreverent life and candid interviews filmed and directed by Leah Hennessey, Johansen's stepdaughter. Hennessey is an underground New York creative herself—known for her eponymous band, her comedic web series Zhe Zhe, and collaborations with Celine. To mark the film's debut, CULTURED called up Hennessey to talk role models, Johansen's zen-like detachment, and tasting the stardust.
CULTURED: How did you become involved with Personality Crisis: One Night Only?
Leah Hennessey: The cabaret performance was filmed right before the pandemic, so it was really only starting to find its form during lockdown. I was the only person my parents were seeing, and I think that's what gave [Martin] Scorsese the idea to have me start filming. Initially we just talked about using my interviews as research, but, as I kept shooting, David started to open up a little, and the rather intimate footage became a throughline in the film.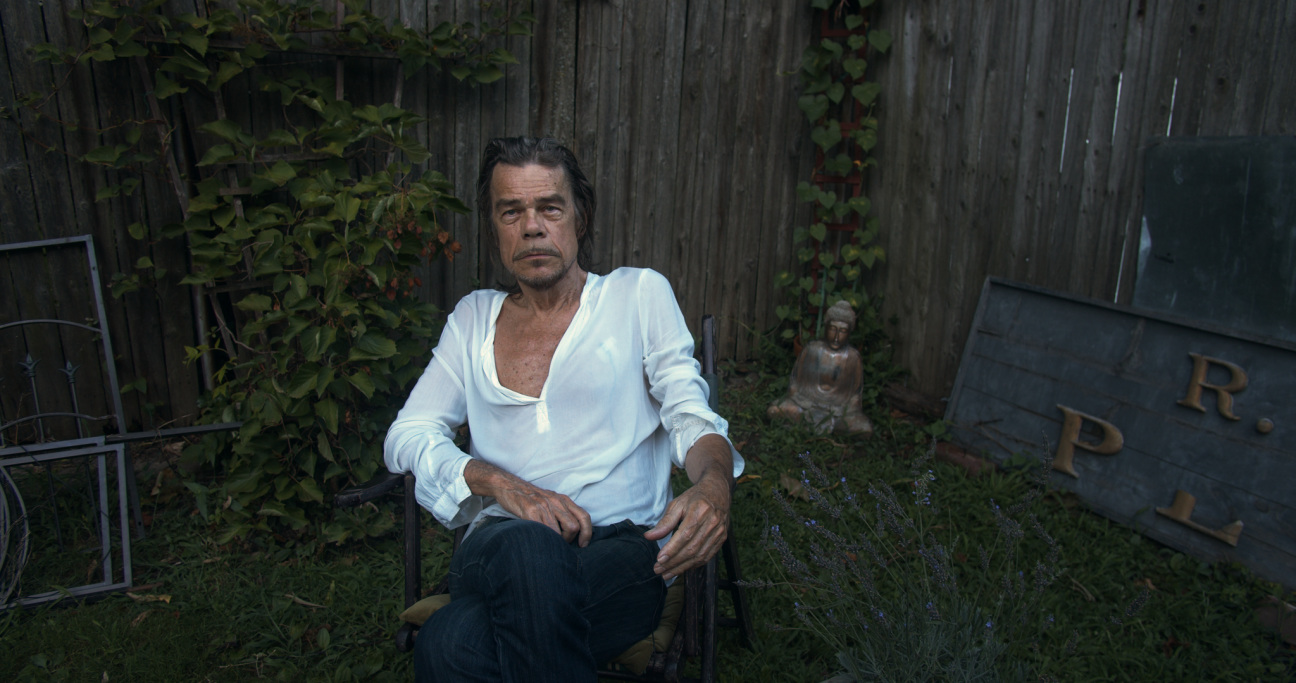 CULTURED: How would you describe your interviewing style?
Hennessey: I find it hard not to make an interview a dialogue, especially with someone who amuses me as much as David. I always wanted to respond to everything he said, and had to physically bite my tongue to give him the space to keep musing. David and I have always had a very free associative rapport, so I learned pretty quickly it was futile to try to force narratives out of him.
CULTURED: What has David taught you?
Hennessey: For better or for worse, he has always been a role model for me. It was a miracle I ended up with him as a dad when I did. He's really the antithesis of the brainwashing of today—the programming that's so invested in convincing us that we can't be happy if we're not famous and rich and successful and vampirically forever young. It's hard to dismiss that wisdom when it's coming from someone who is so categorically, undeniably, infinitely hip, and such a star. He tasted all of that stardust and kind of said, There's got to be more to life. I think the fact that he never settled on an answer to that search makes him more relatable than some smug, smiling wellness guru. He's joyful, but he's not content. As he says in one of my favorite songs in the film, "Life takes a lot of finesse. It's a maimed happiness."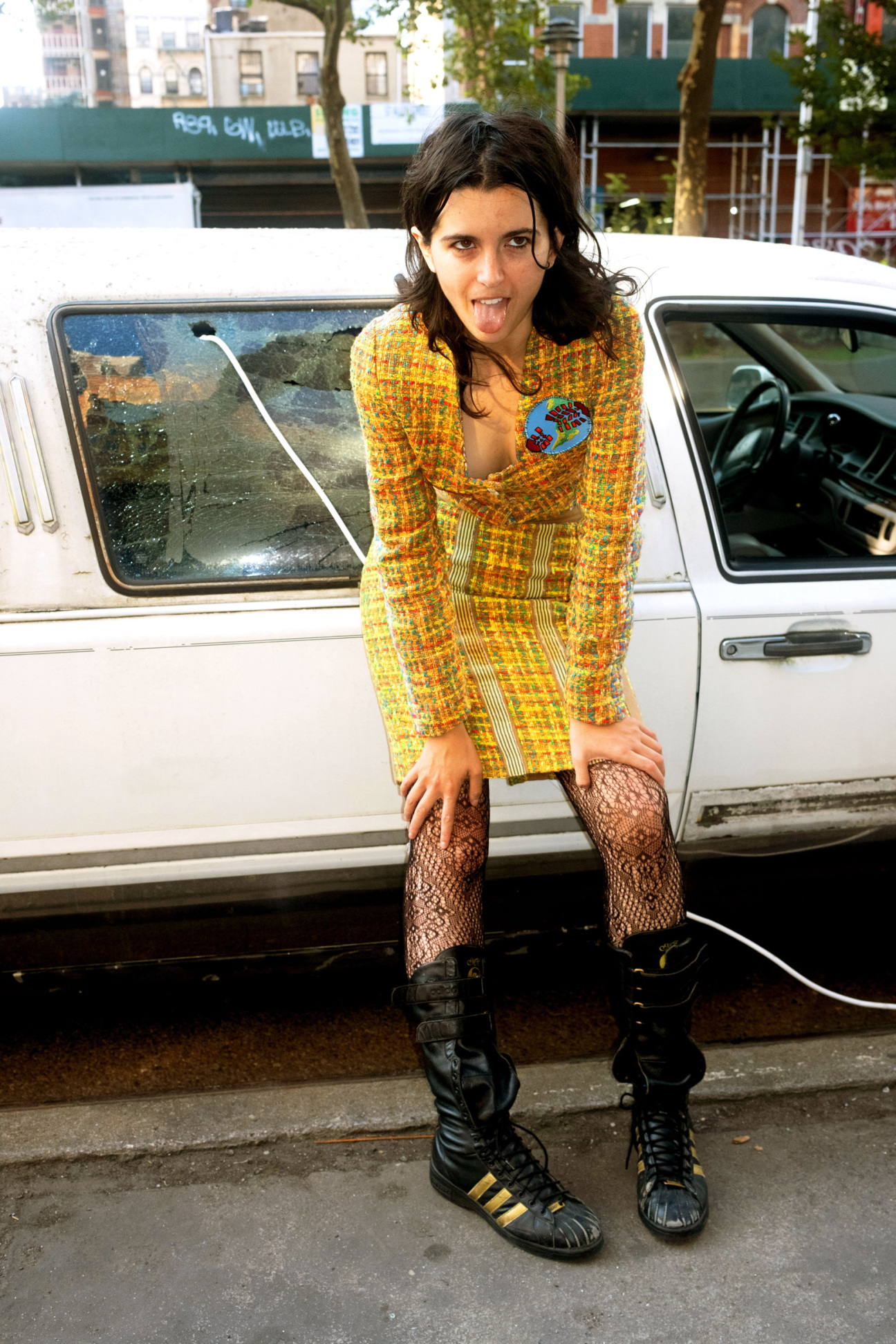 CULTURED: What did you learn about David through these interviews? Did anything expand your idea of him?
Hennessey: I realized that he's struggled to accept a lot of what happened in the past, a lot of the losses and disappointments. I always saw him as so blithely accepting of everything, but I think he's worked harder at that zen-like detachment than he likes to let on. More importantly, I learned the secret to one of the biggest mysteries—I could never believe the variety and perfection of all David's costumes in the [New York] Dolls, and I got him to explain in detail how he had someone copying patterns for him and making him new outfits every week, apparently for free. He'd figure out a silhouette he liked and then get it in a bunch of different fabrics. All the other guys would borrow his clothes and if you look at the pictures you really start to notice how many garments show up over and over—the sisterhood of the traveling skin tight purple lamé pants!
CULTURED: How do you and David talk about music together? Have you ever considered collaborating?
Hennessey: We try to get each other into new stuff, and by new stuff I mean old stuff. I'm very spoiled by the constant inundation of beautiful music David plays, at home and on the radio. I don't pay as much attention as I should, but I've discovered so many of my favorite songs through him. The other day I went to see Camelot at Lincoln Center, and on our way there my friend was asking what songs are in the show and I was shocked to realize I knew every word to "The Seven Deadly Virtues," because David used to sing it as Buster Poindexter. "Let others take the high road, I will take the low / I cannot wait to rush in where angels fear to go…" Very David. We should collaborate, but we've never hit on the right thing. I'd love to write a musical with him.