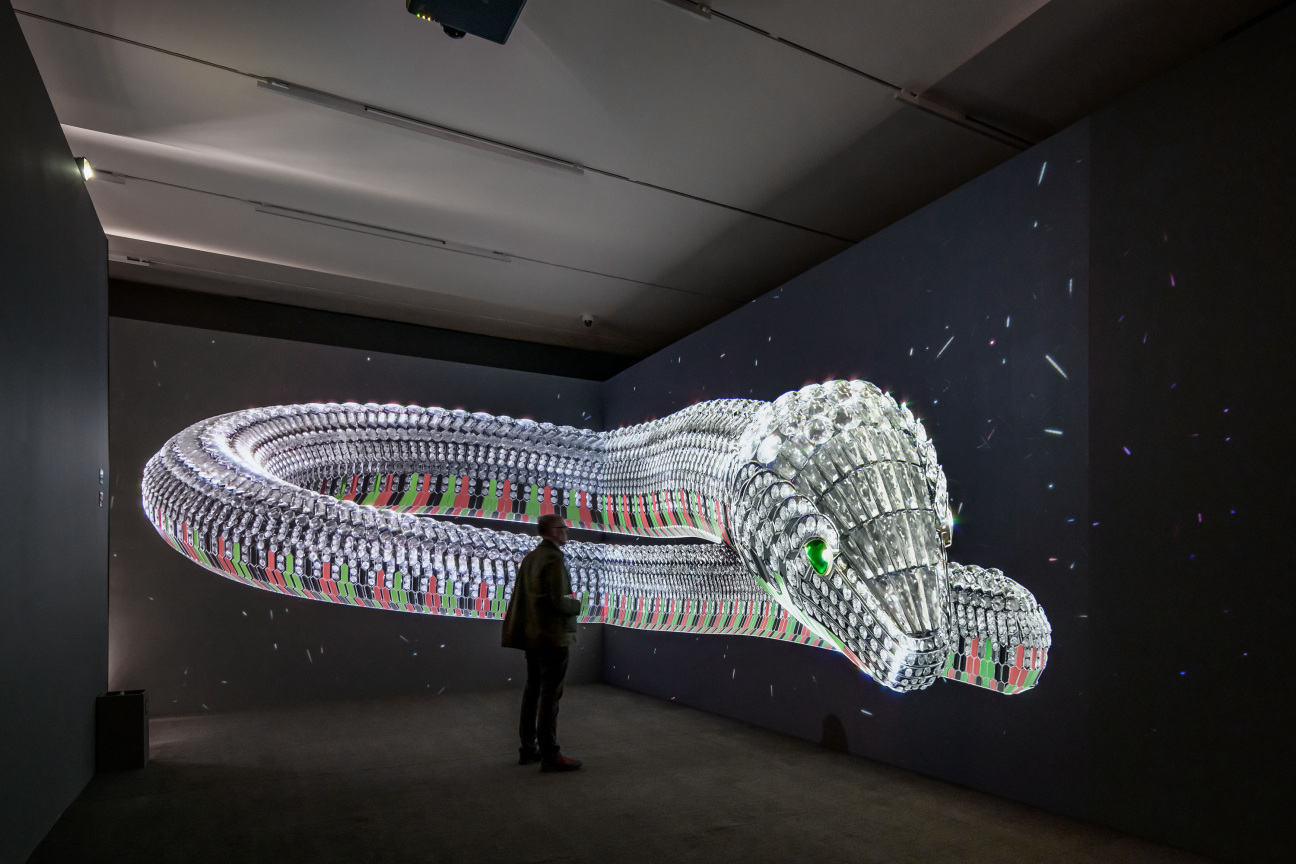 Cartier landed in Mexico City last week with a heritage-driven, future-looking exhibition, "Cartier Design: A Living Legacy," at the renowned Museo Jumex. With a welcome cocktail at Anahuacalli (which houses Diego Rivera's collection of pre-Columbian art), an opening night gala, and a discussion panel featuring Museo Jumex's Kit Hammonds, exhibition curator Ana Elena Mallet, architect Frida Escobedo, and Cartier's Pierre Rainero, the show's opening highlighted one of the luxury Maison's strongest values: to share its collection with the public.
"In 1999 I was just starting my career, and I saw the Cartier exhibition for the first time at [Museo del Palacio de] Bellas Artes," explains Ana Elena Mallet, who looked beyond the Western canon to situate Cartier's designs in present-day Mexico. "It impacted me to see this show in an institution that usually showed muralists. It was important to see jewelry have a place in design as a material culture representing moments in history."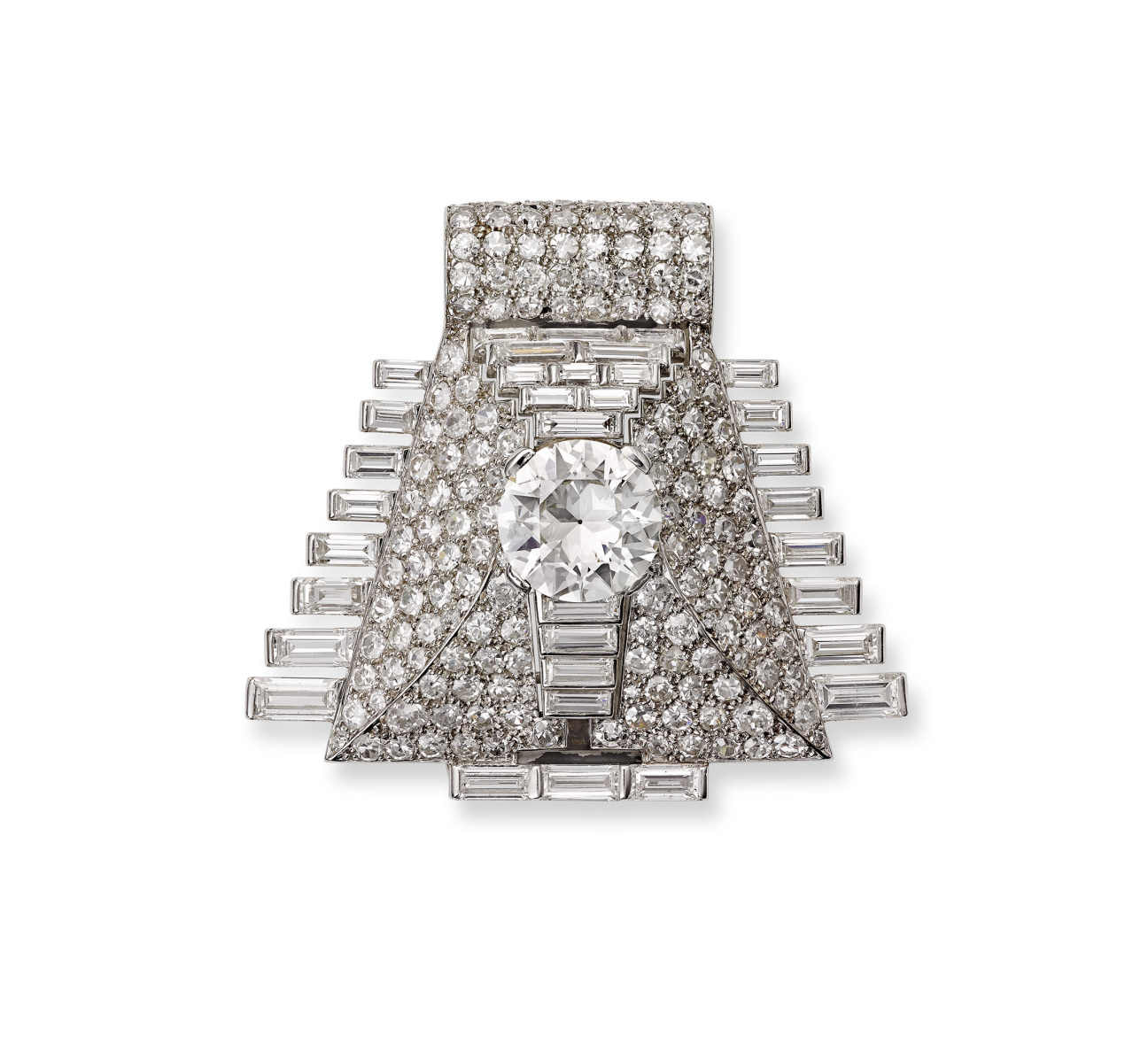 The Cartier collection is well-traveled, having made stops in hubs like Dallas, Tokyo, and London in the past decade. The current exhibition begins with a pyramid brooch from 1935, an homage to Mexico's archeological sites and a testament to the country's influence on Cartier. This is followed by a display of legacy pieces from the 1850s and a journey into visionary designer Jeanne Toussaint's influence on the Maison's style. The final rooms speak to the brand's desire for global connection, taking inspiration from Louis Cartier's travels to Asia and Egypt, as well as commissions by clients in South & Central America.
One of the most exciting aspects of the show is the creative team behind it. Mallet worked alongside architect Frida Escobedo, the mastermind behind the exhibition's striking scenography, and Pierre Rainero, Cartier's director of image, style and heritage, to create "Cartier Design: A Living Legacy." The trio collaborated across continents and over Zoom to elaborate the exhibition's focus on legacy and Mexico's cultural importance. "What makes this exhibition different from others is synthesis. Ana Elena was the perfect person to do this," explains Rainero. "What surprised me is how consistent the presence of María Félix was with the analysis of Jeanne Toussaint. I never realized until now that María didn't arrive at Cartier by chance, but what we made for her was totally to be expected given the emotion of Cartier after the Second World War."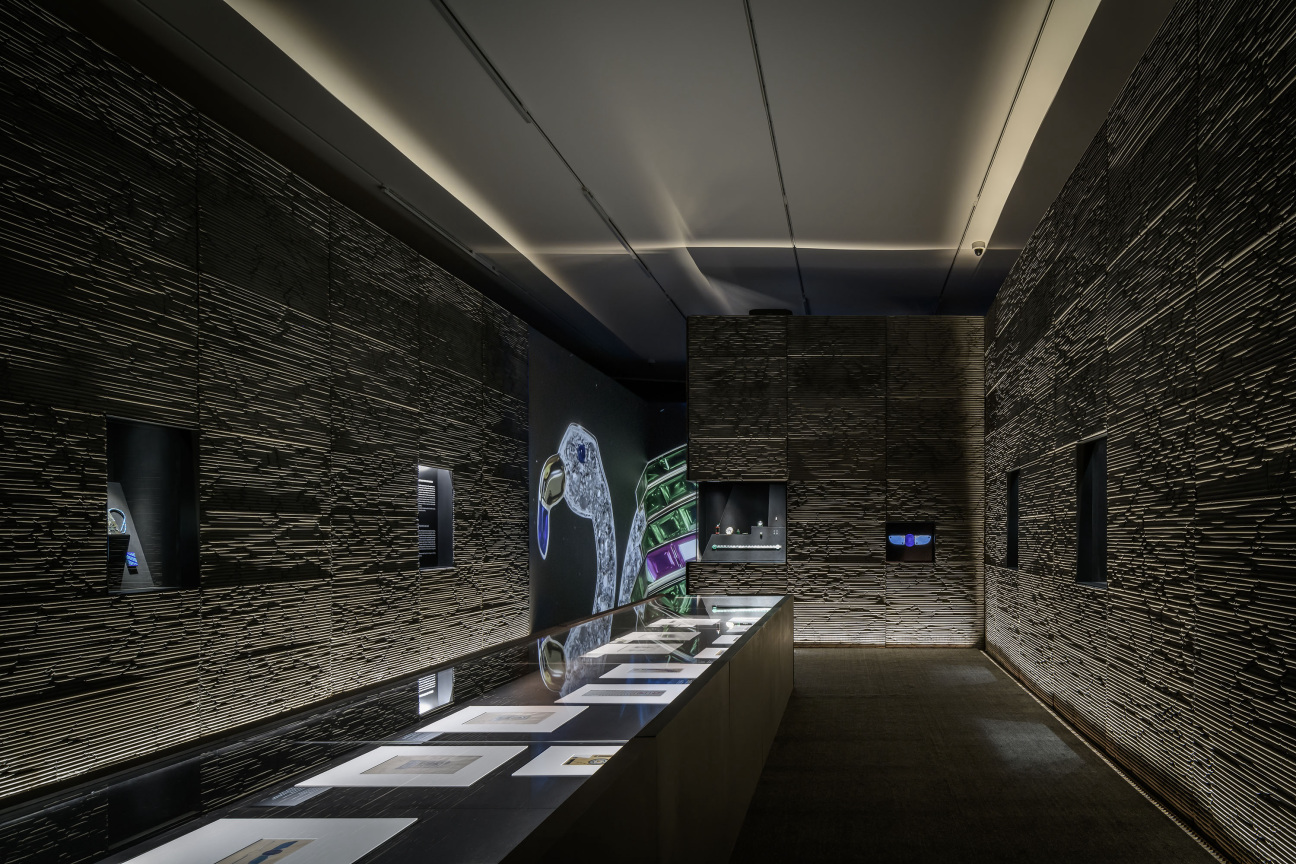 Félix is, of course, the iconic Mexican actress who reigned over Latin American cinema until her death in 2002. When Félix first moved to Paris, she quickly learned the French codes without leaving behind her strong Mexican personality, inspiring Cartier. The exhibition pays tribute to the diva by showcasing some of her most legendary Cartier commissions, including her crocodile and serpent necklaces. Designed for her in 1968, the serpent on display is made up of more than 2,000 diamonds and weighs 178 carats. It is completely flexible, marking a defining moment in Cartier's history as it conceived of innovative ways to make movable jewelry.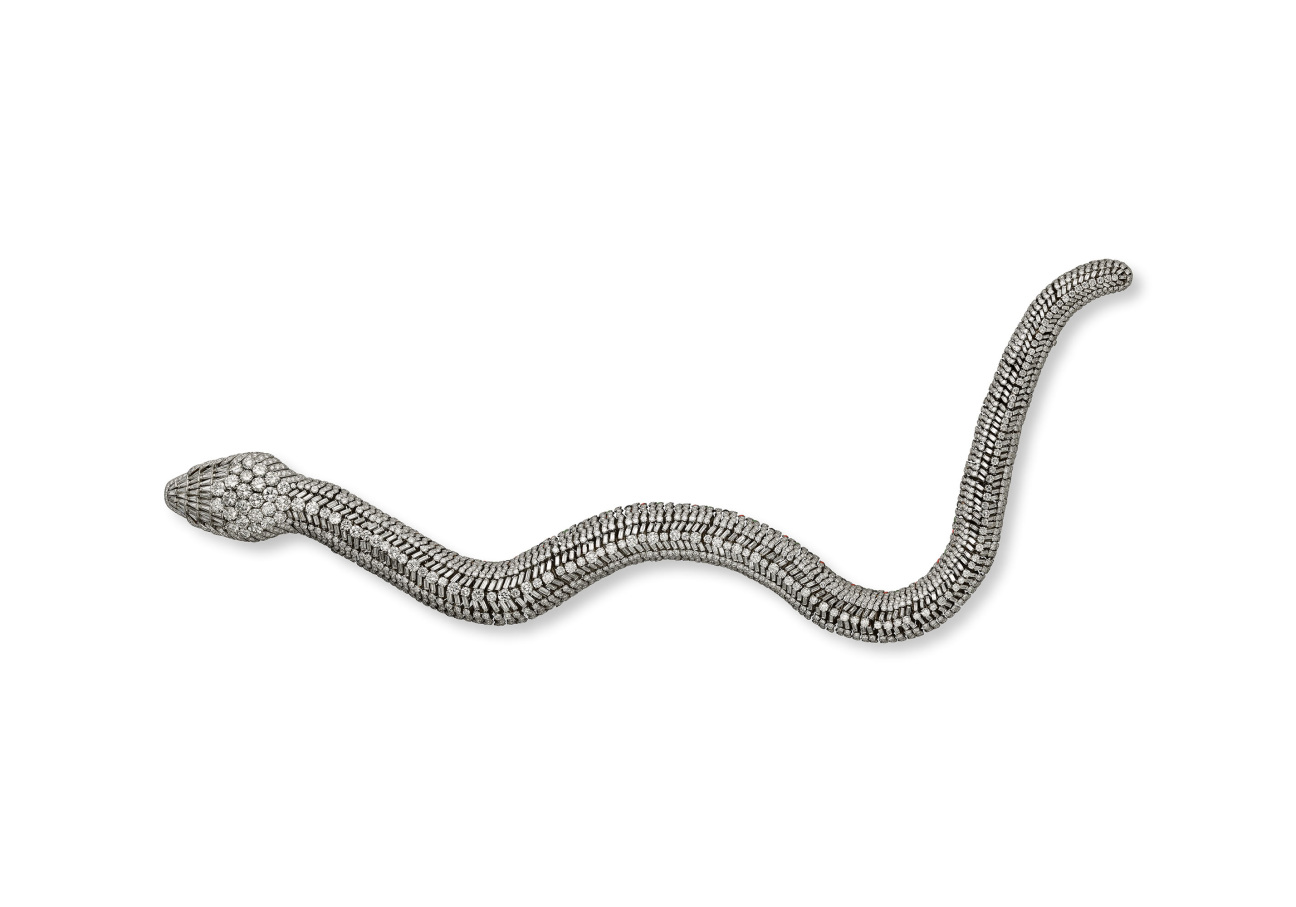 The show's scenography is another example of artistic metamorphosis. Escobedo transformed the space into an archaeological crypt that holds more than 160 pieces. "Over a thousand wall panels manufactured by hand create a connection to history and the belief that handicraft is a form of art," says Escobedo. The layout nods to the origins of humankind and to Anni and Josef Albers's time in Mexico. As we look at Josef Albers's photograph of the archaeological site Tenayuca, the architect describes her vision for the space. "The first thing was to create an immersive environment because jewelry is perceived differently," says Escobedo. "The vitrines are little rooms within a room, a Russian doll, so it has to engage you while being subtle enough to let you focus on the jewelry. We chose the idea of the slope and the plateau, which are very typical architectural forms in Mexico and Mesoamerica." Extravagant pieces are lit perfectly to mirror the textured walls that change with the light, while archival sketches illustrate each piece's conceptual process.
"This is the museum's first jewelry show," says Museo Jumex Chief Curator Kit Hammonds. "But it's not necessarily an exhibition on jewelry. It's more about a practice that has a century-long creative reputation of influencing global culture."
"Cartier Design: A Living Legacy" is on view through May 14, 2023 at Museo Jumex in Mexico City.