While it has been over a year since the outbreak of the COVID-19 pandemic, there still seems to be no sign of it coming to an end. At first, I had watched news reports on television in the mindset that all of this was somebody else's business, yet unexpected changes also started to occur within my surroundings. All my projects were taken back to square one, including the postponement of the publication of my new book that was in progress, cancellations of overseas exhibitions, re-planning of university lectures, and making necessary changes to the production schedule of my work. The phone stopped ringing and I was no longer receiving emails, and disquieting news related to the pan- demic was repeatedly broadcast in vain on television. As I gazed upon the cemetery outside of my window, I wondered if my life might just end like this, without me doing anything. Thinking that this should not be, I began wandering around my studio.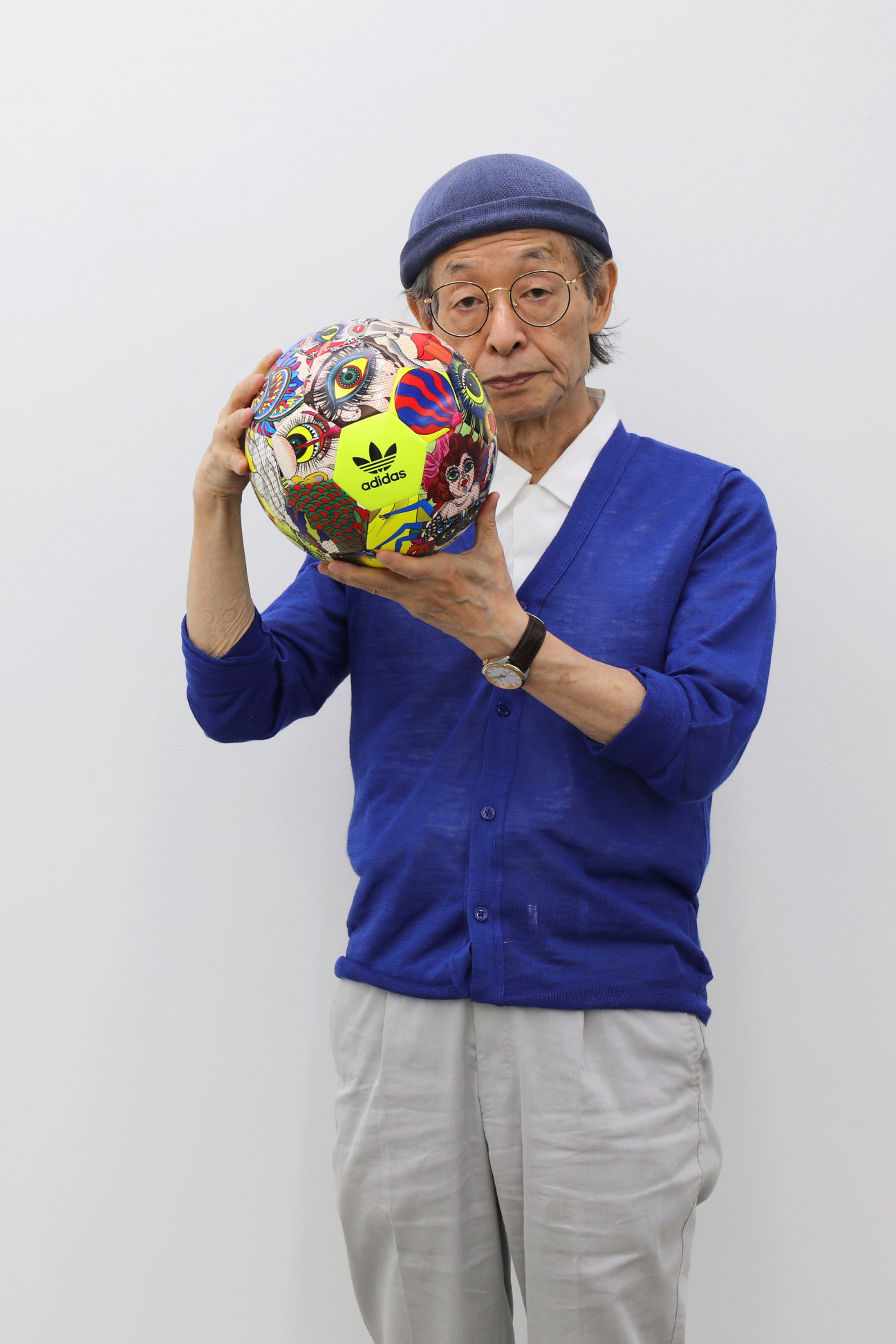 I stand in front of the canvas that I'm working on with a paintbrush in hand, yet perhaps due to my mind and body being out of balance, I cannot move at all in a sensation like sleep paralysis. It is as if my brain and body are detached from one another. It's a feeling of awkwardness, like I've become a puppet of sorts. As I sat on the floor and fell into a doze, simply succumbing to all of this, I started seeing a string of nightmares like I've never experienced before, and soon found myself waking up due to the sheer discomfort.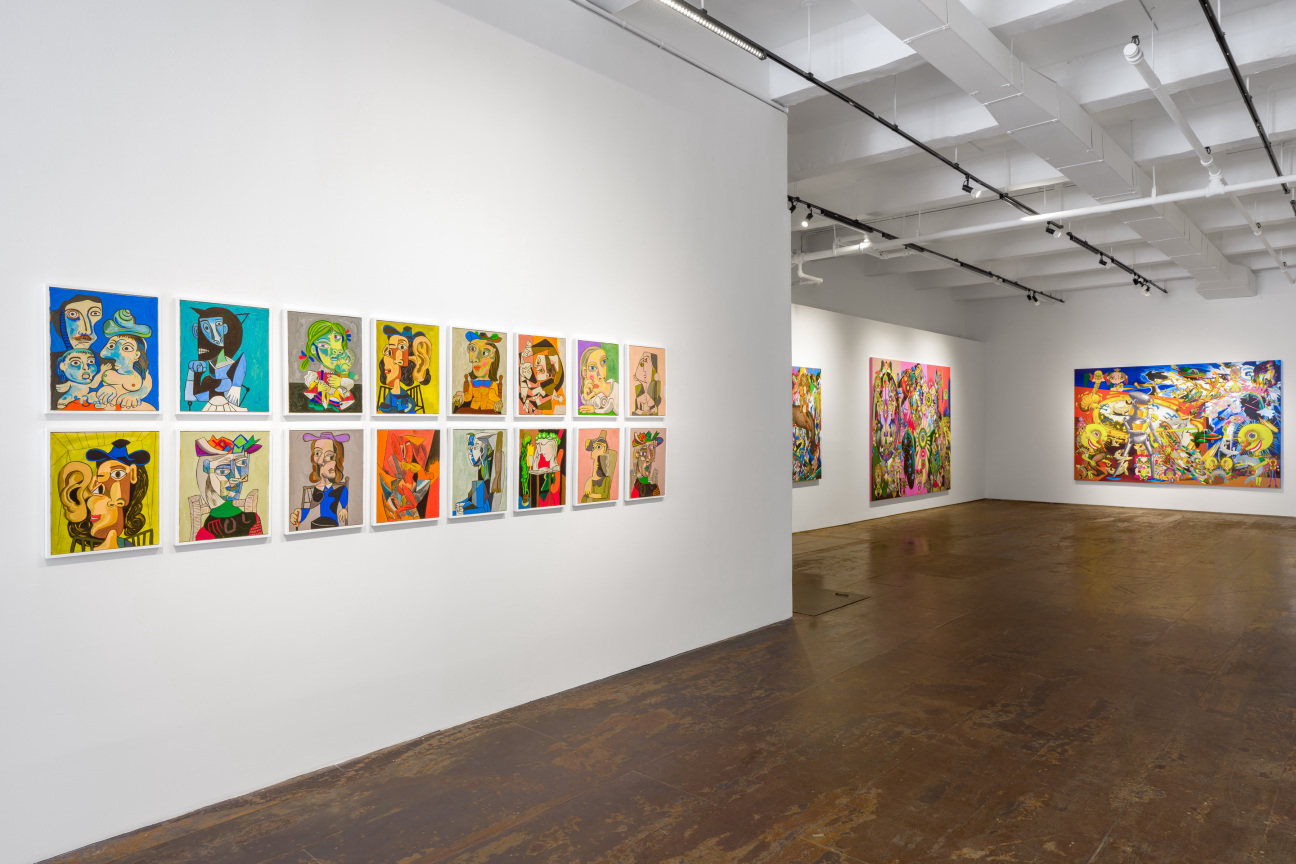 Kokugakuin University, which is next to my studio, had once been bustling with students, but now was like a ghost town with no one to be seen. Sitting on a bench on the empty campus and staring down at the ants marching across the ground, I felt surprisingly calm. Being wrapped up in an array of exciting miscellaneous affairs in my everyday life, the endless procession of ants moving in the same direction had instilled within me somewhat of a peculiar sensation. The long curving line that moved in turns and twists, almost gave the impression of a moving passage from the sutra.
As I spent my days as idly as so, I was overcome by the feeling that I had to do something. Although I thought it may be an idea to take a break for a while given the circumstances, it's true that old habits die hard, for it was then that my eyes caught sight of a dusty canvas laid out on the floor of my studio. It was a reproduction I had made of Picasso's 1943 painting, Mother and Child (Mère et enfant). Having replaced the child in the mother's arms with an image of Astro Boy (or Mighty Atom, as he is referred to in Japanese), I had presented the painting at Osamu Tezuka's "ATOM" exhibition. For some reason I am extremely fond of this painting of Mother and Child, and have since continued to make reproductions of it now and again.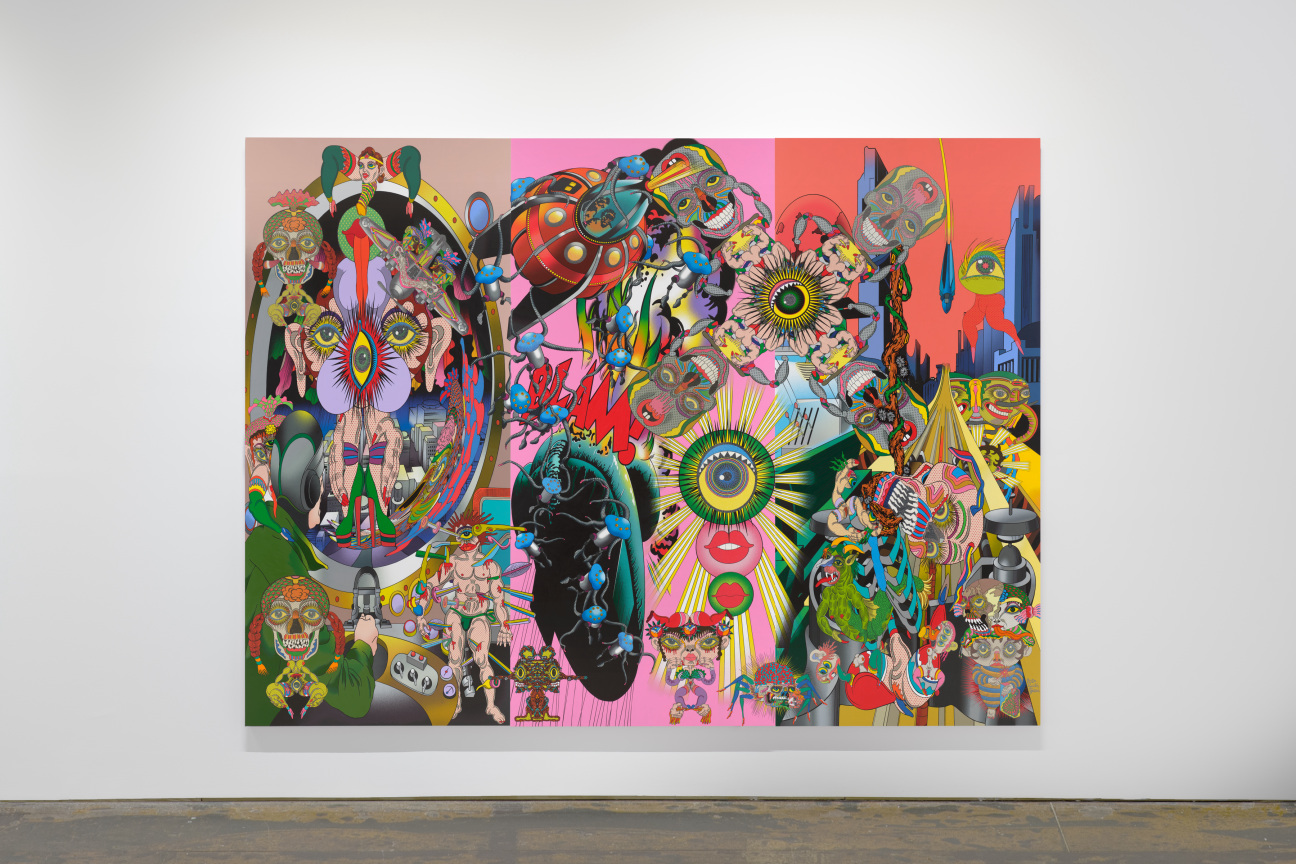 As a child, I watched Walt Disney's animated film Steamboat Willie at a tiny movie theater near Meguro Station. Having only seen still cartoon images in comic books until then, I was amazed by the sight of Mickey Mouse jauntily moving across the screen, and soon found myself making sketches of Mickey in my notebook under the dim light of the emergency exit sign. After returning home, I colored in these sketches of Mickey, and when I put them up all around my room, I was overcome by a great sense of satisfaction that simply made me want to get up and dance about.
Recalling this joyous sensation, I started painting a copy of Picasso's Mother and Child. By the time I noticed the sun had already set, and in my dimly lit studio, I continued to intently engage with the image of the mother and child. I never thought that the simple act of just copying what I liked without giving it much thought was something that could be so amusing, and it also helped to stabilize my mind and body. I feel that the simple process of copying colors and shapes with no need to engage in any form of trial or error is similar to the practice of sutra copying that I once had the opportunity to experience. I was surprised that painting solely as a means to find one's peace of mind, with no fixed intentions, deadlines, or plans for exhibition, would lead to such mindful satisfaction.
This delightful period is ongoing, and today, I again find myself obsessing over Picasso, all the while setting aside the projects I have been asked to work on.
I myself do not know the future course of this ascetic pursuit, which perhaps will not end.