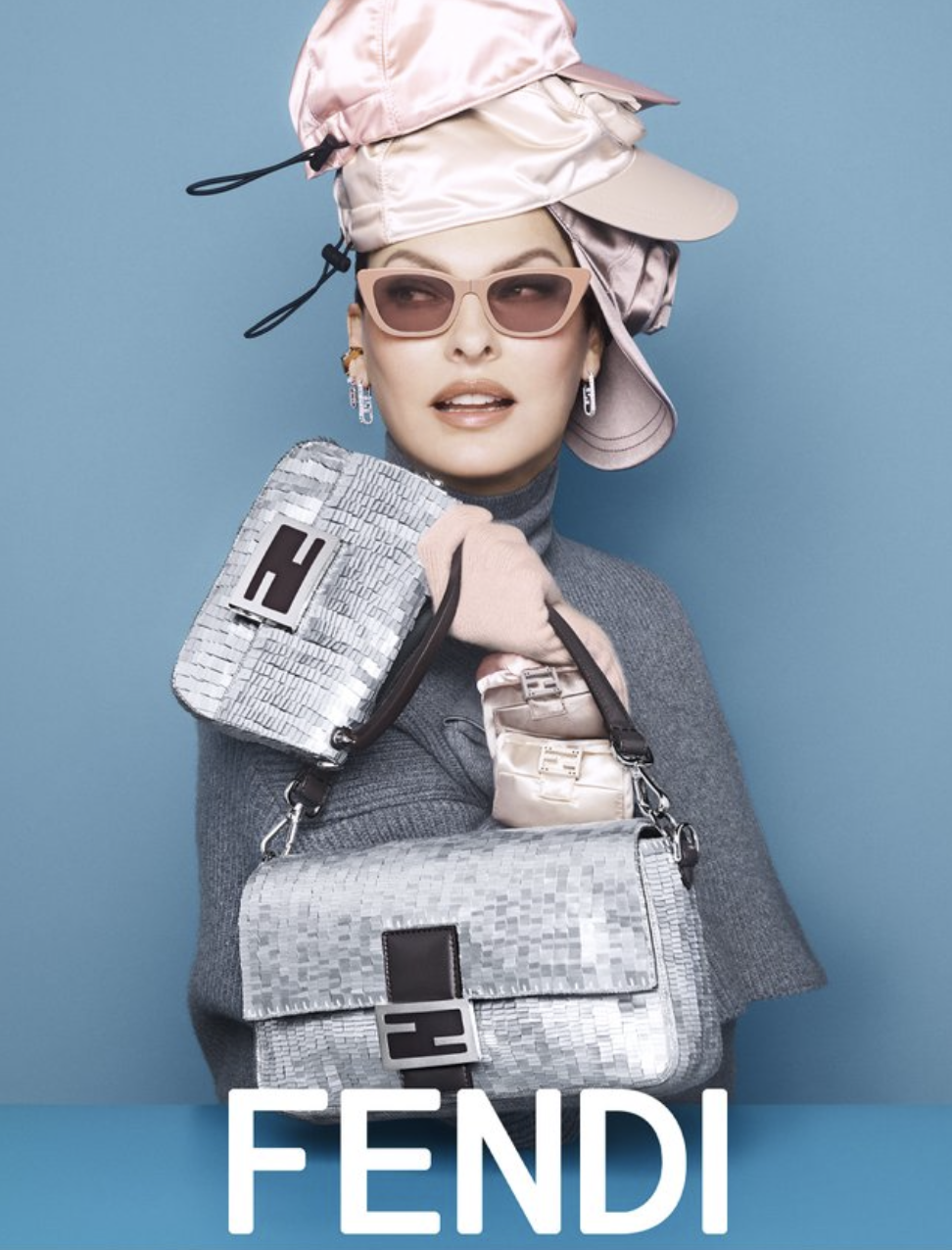 In the cut throat business of fashion, Kim Jones is the master of collaboration. To call him a designer, in fact, would be to miss the mark entirely. Jones is a cultural thermometer and an arbiter of desire: beyond telling us how to dress, he tells us what to pay attention to. Layered with references, his work does more than simply introduce—it implodes notions of high and low, old and new, then and there, and is quite literally a reimagination of ideas.
Famously, he did it before his departure from Louis Vuitton, bringing renegade streetwear company Supreme to the leather maker's high end offering, and he's done so time and time again at his new roles as men's artistic director of Dior and artistic director of women's ready-to-wear and couture at Fendi with Stussy, Raymond Pettibon, and Eli Russell Lineliz and Versace, respectively. The latter sent shockwaves down the Italian runways, when Jones married the two heritage houses together, embracing their codes in common and difference with Fendace.
For New York Fashion Week this season, Jones has somehow done it again, revealing a special collection created in collaboration with Marc Jacobs to commemorate Fendi's Baguette Bag's 25-year-anniversary. Taking over the Hammerstein Ballroom in New York's Herald Square, frilly mint greens and fabulous pinks opened the show in slinky sets that recalled the outfits that the '90s supermodels in the room made famous during their time. Baguettes, the central topic of the night could not be missed, and were abound in iterations of small to large, classic to newly-seen. As it collection continued, glimpses of the former Louis Vuitton women's designer came into view, most notably one striking white Baguette that bore the designer's typeface.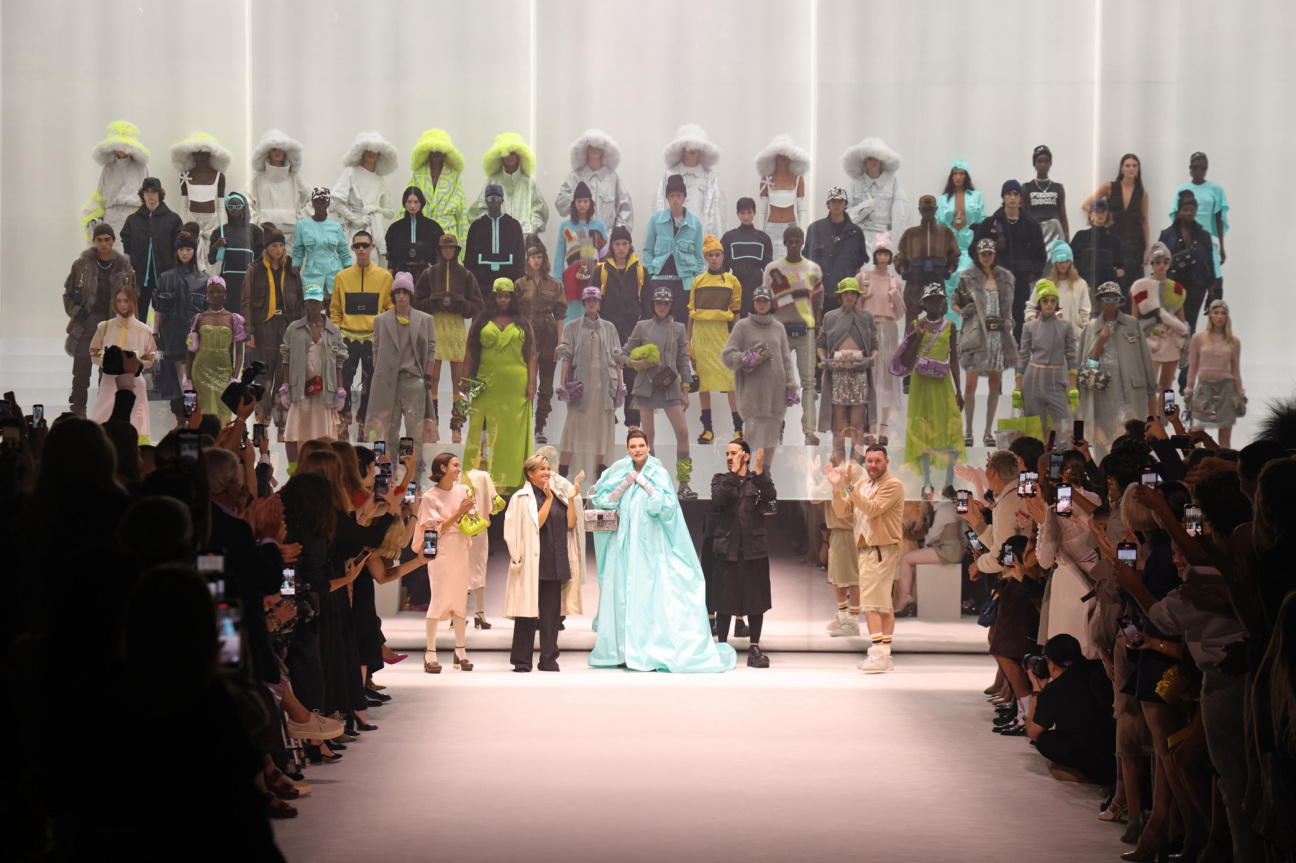 At close, the Fendi trio (Jones, Silvia Venturini Fendi, and her daughter, Delfina Delettrez Fendi) and Jacobs welcomed the iconic Linda Evangelista, who stars in a corresponding Fendi campaign, to take an honorary bow. Before her 15 year absence from public eye, Evangelista fashioned the identity of the supermodel, and her presence at the event—which was also attended by Kim Kardashian, Sarah Jessica Parker, Amber Valletta, Shalom Harlow, and Kate Moss, whose daughter, Lila, opened the show—made the evening more special.