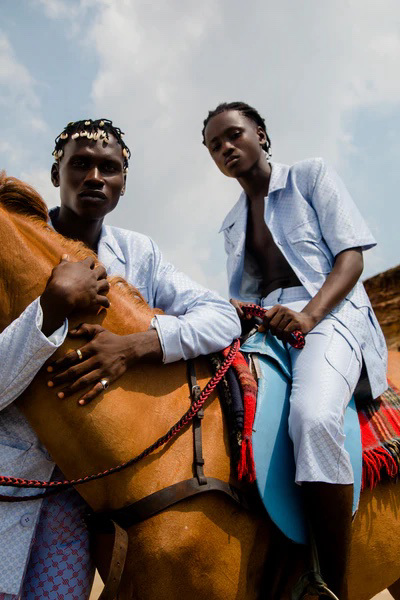 "I literally typed in 'how to make clothes,'" laughs Hussein Suleiman, who—in his African black, red, and green tracksuit he co-designed with Adidas for the Dutch football team Ajax—has come a long way since Googling small business advice. Across a lofty conference table, Abderrahmane Trabsini nods. Bookended by presentation monitors and a telephone display, the scene is not the colorful one you'd expect to enter upon visiting the Amsterdam headquarters of Daily Paper, the unprecedented street-inspired fashion brand established by Suleiman, Trabsini, and Jefferson Osei in 2012.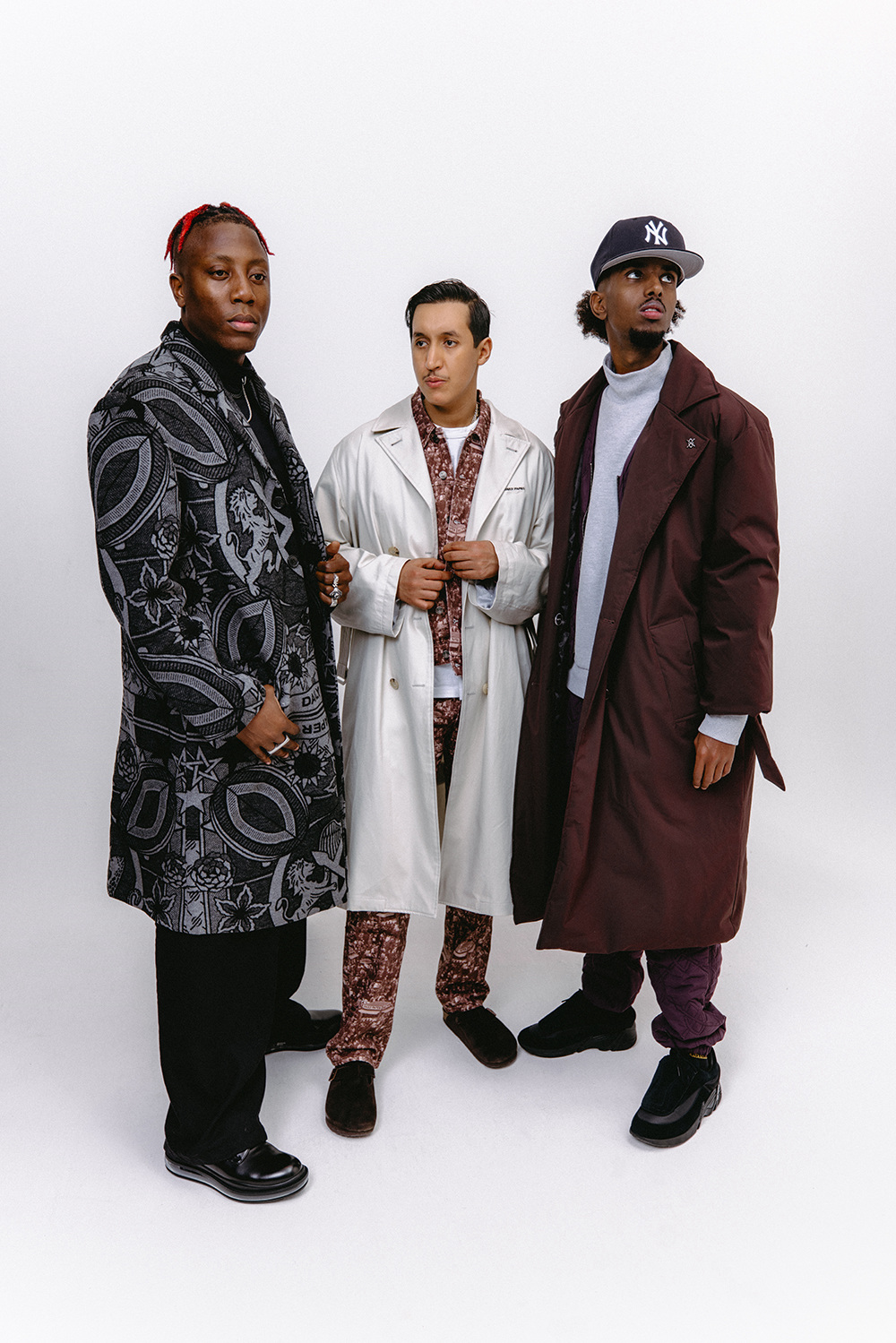 While the cultural influence of DP, which combines its three founders' distinct African heritages (Somali, Moroccan, and Ghanaian, respectively) with contemporary art, music, and entertainment, is inarguable, upon first glance their workplace resembles more of a Silicon Valley enterprise than a disruptive Dutch fashion brand, mid century modern furniture and all. Reflecting on the company's recent decade milestone, though, perhaps the seriousness of the space, which upon looking closer does reveal subtle ties to the trio's heritages, appeals more to the moment. "Back then we were very impulsive, had no vision for the future, and just lived by the day," jokes Trabsini, dressed seasons ahead in a chunky knit prototype. "But we're not 23 anymore."
In the open-aired showroom upstairs, of course, the energy is closer to the lively aesthetic fans of the brand have come to revere. Located in the Houthavens district, where the city's old lumber warehouses have been converted into hip studios and artistic startups, Daily Paper's penthouse faces the IJ waterfront with a front row view of the posh row houses that dot the shortline. Inside, hype-y blue-chip and traditional Afro pieces curated by Osei are on view (including a rug made from extra DP textiles that recrates the design of a Maasai Shield) as Biggie Smalls plays overhead and young stylists and buzzy musicians flip through racks of the brand's signature puffer jackets, quilted vests, padded trench coats, denim patched with commanding slogans, and an array of slouchy joggers. The wide-ranging Fall/Winter 2022 collection presented here reflects not only Daily Paper's journey but also the unique connections it has fostered between its hometown in Amsterdam and across the African diaspora.
The brand takes its name from the Ludacris song "Mouths to Feed," and was originally founded as a blog in the Netherlands about music, art, and culture. In the decade since its inception, Suleiman, Trabsini, and Osei have transformed a childhood dream into a global operation with a cult-following. In their seasonal collections of clothing (gendered and non-gendered), accessories, and objects as well as collaborations with the likes of Beats by Dre, Off-White, and Puma, and other creative projects, the trio have built upon our cultural ziegests to provide a platform for Pan-Africanism as well as a tangible way to explore their own personal heritages. The ways in which those happen, though, are constantly in variation.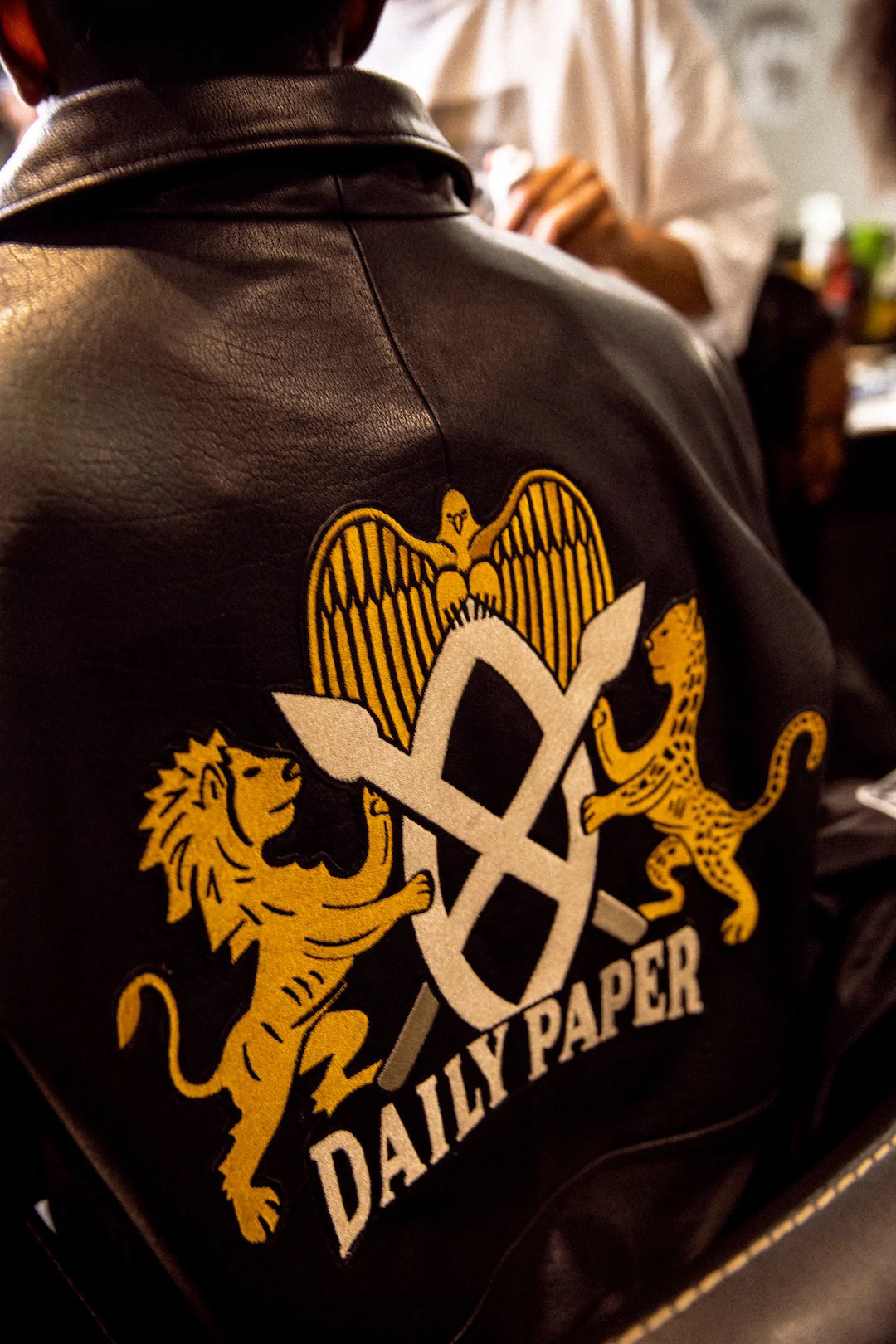 Oftentimes it's referential, like Daily Paper's coat of arms this season, which flashes animal emblems from each founders' heritage, or a forthcoming collection that colors contemporary denim with henna dye. Other times it's been via the collaborators they welcome into their family like the Ghanaian artist David Alabo, who created Afro-surreal art for a capsule collection two summers ago and Ethiopian-British illustrator Yohanna Alem. Similarly, music has remained a constant inspiration for the brand, who has ties to King Promise, Joey B, KillBeatz, Kwamz, and Flava from Ghana—stars of the brand's Spring/Summer 2019 campaign—as well as a roster of international DJs and musicians, many of whom performed at Daily Paper's official 10-year anniversary event this past weekend. Ringing in the milestone, Suleiman, Trabsini, and Osei took over Amsterdam's famed Club Paradiso for an overnight, multi-level rager that not only brought the whole-city out, but also Adidadi, Andre Power, Juls, Walshy Fire, Young Sor, Tiffany Calver, and more. "It was important to do this here in Amsterdam, for the people who have been with us since day one," explains Osei. For as many loud projects like the party Daily Paper has taken on over the last decade, though, its quiet ones have been perhaps even more important.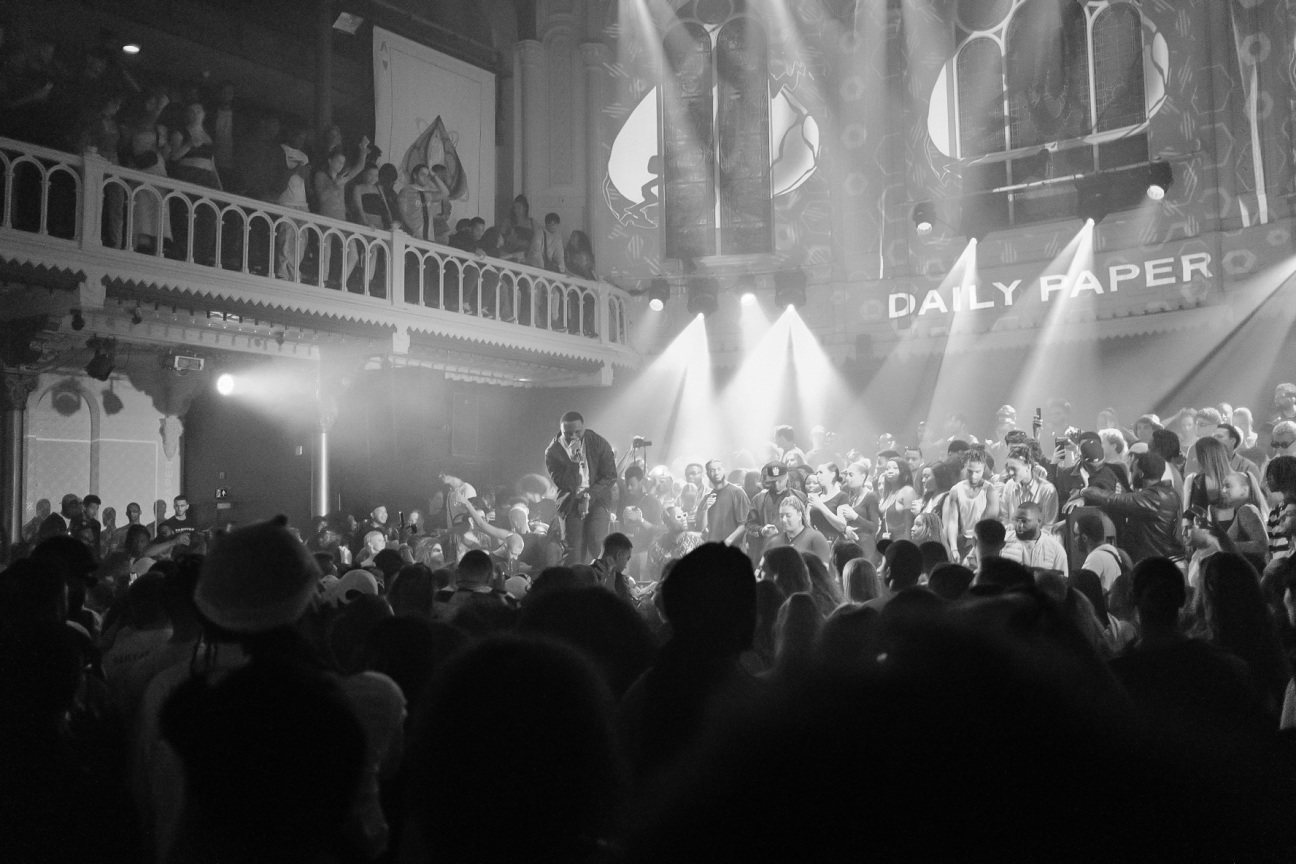 From working with the non-profit Elman Peace, which rehabilitates Somali children who have served in armed militia, to sponsoring an Africa design internship with Bubblegum Club, a Johannesburg-based cultural organization, ("You wouldn't believe the amount of raw talent over there," says Trabsini, who is currently working with the winner Riyaadh Ismael), the founders look at these projects as not only important but mandatory to their brand ethos. "We're all super lucky to have all the opportunities that we have," says Suleiman, whose parents came from Mogadishu, Somalia to Amsterdam as refugees. "It's one thing to be grateful and another thing to do something. I have to pay my blessings forward. It's not even a good thing to do, it's something we have to do."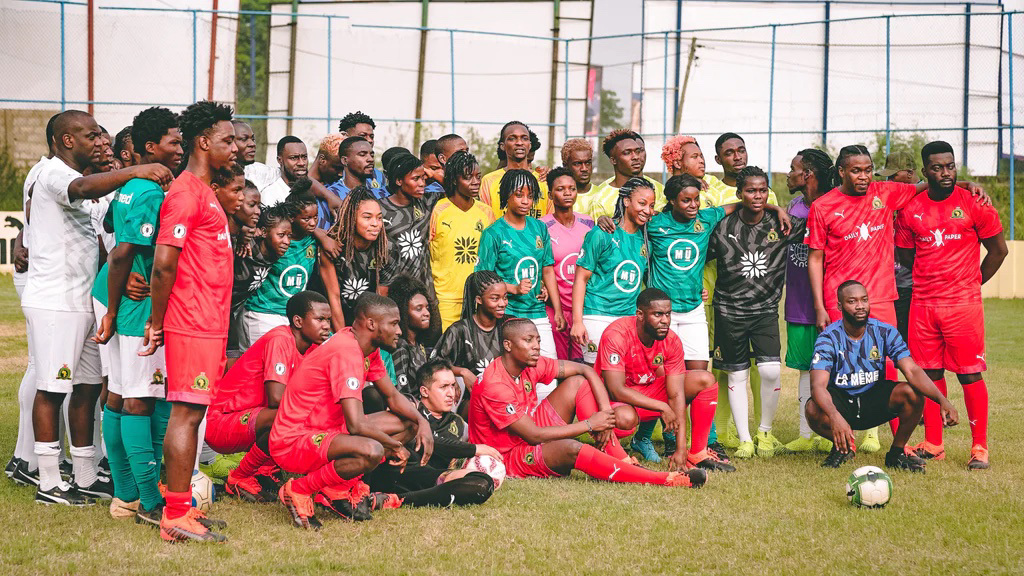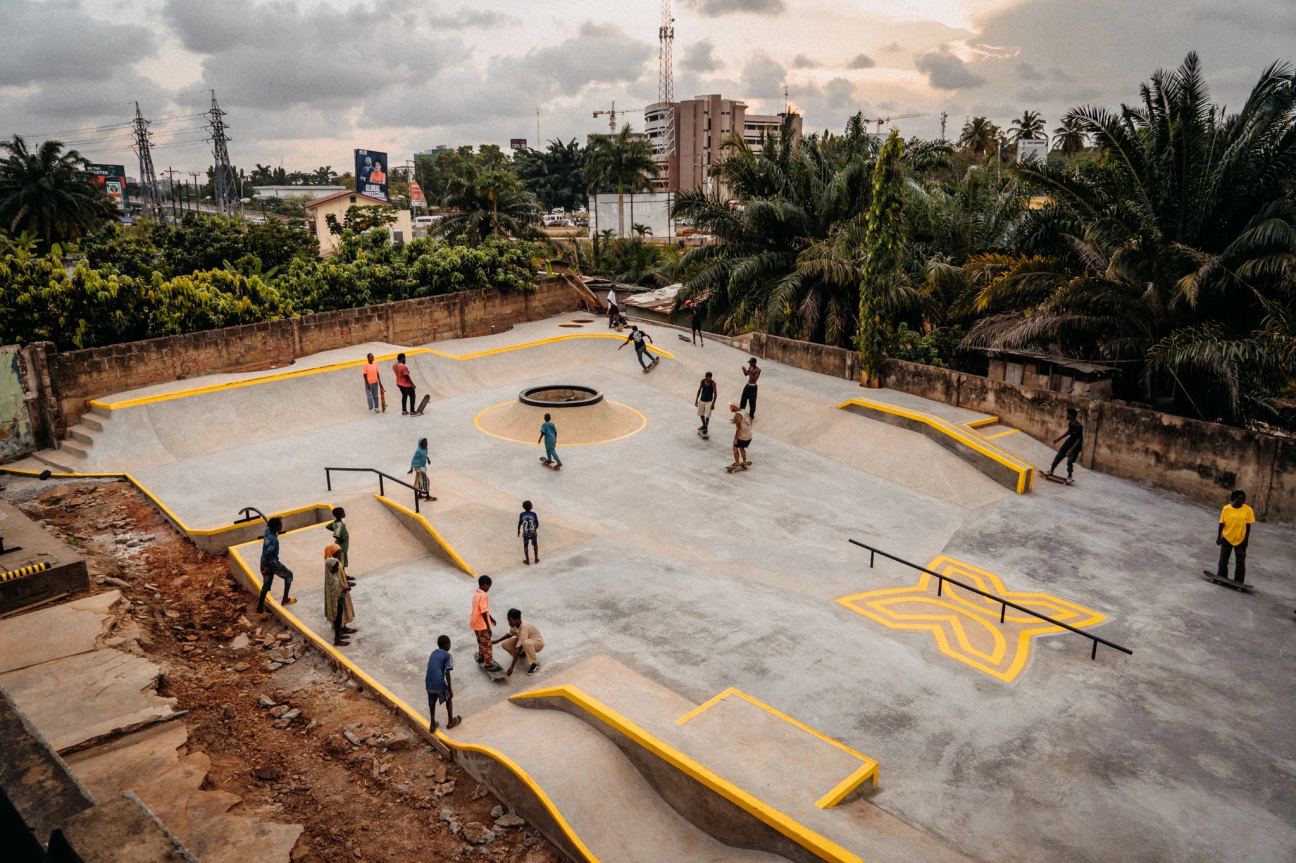 Mirroring their company itself, each season Suleiman, Trabsini, and Osei's collections swells bigger and bigger as they continue to look ahead and grow as a team. "We've done so much over the past 10 years," reflects Trabsini, who is particularly excited about an upcoming holiday collection he designed with the artist Yasmin Elnour that references his Moroccan Berber roots. "But there's always much more to take on, much more that we want to do."
Indeed, the paper has to come out everyday.