Some of my earliest memories include watching Carmen Jones (1954) and Stormy Weather (1943) with my mother. I became obsessed with Dorothy Dandridge and soaked up everything I could about her life story. The same went for the Nicholas Brothers, Pearl Bailey, Lena Horne, Paul Robeson, Harry Belafonte, Eartha Kitt, and Ruby Dee. When I first learned about the development of Academy Museum of Motion Pictures in Los Angeles's latest exhibition, "Regeneration: Black Cinema, 1898 – 1971," I was overjoyed and excited for audiences to learn more about something that has been such a strong influence in my life.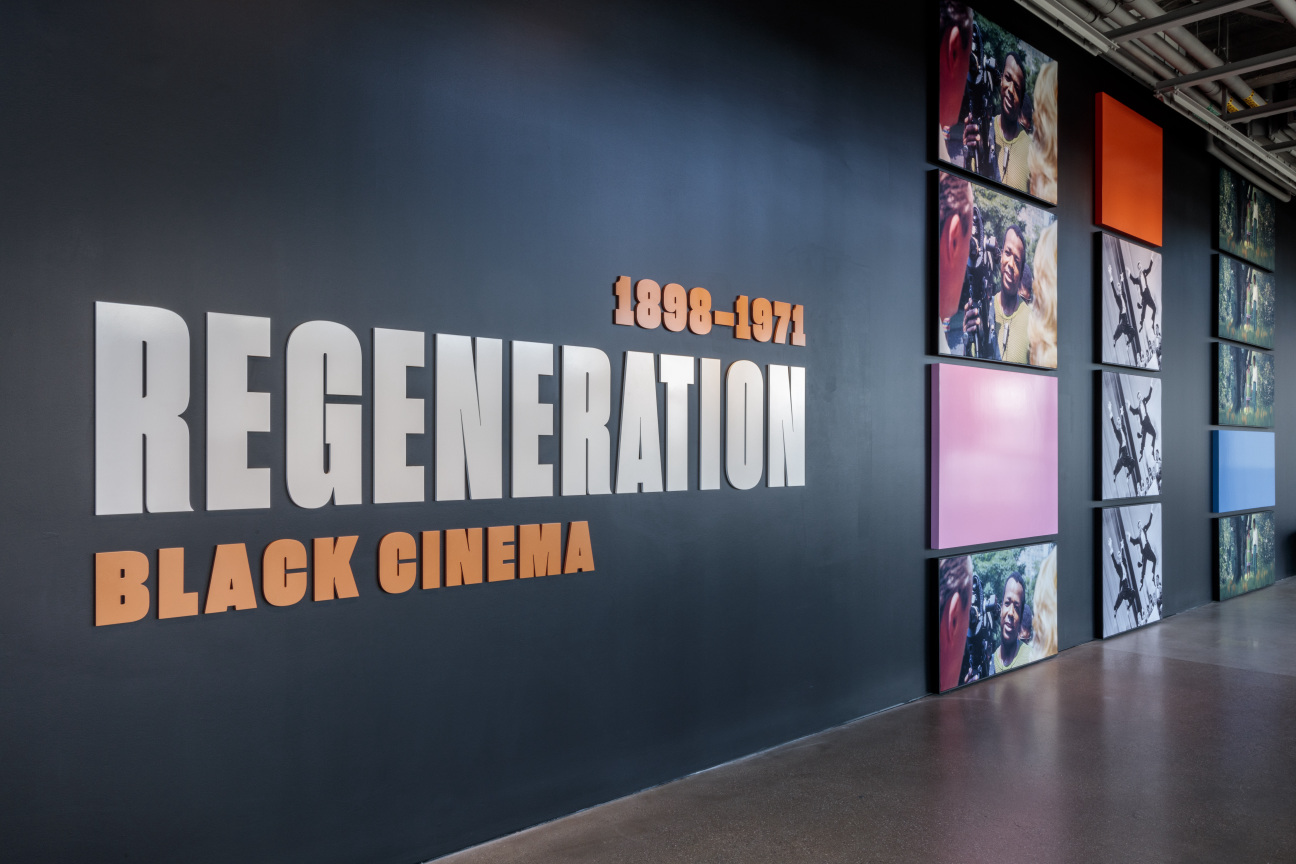 Spanning nearly 70 years of history, the survey—which opened August 22 to two days of celebrations that included Cultured friends Lyndon Barrois and Ron Finley—explores the achievements of Black filmmakers who worked both independently and within the studio system in the United States. The show is co-curated by Doris Berger, vice president of curatorial affairs at the Museum, and Rhea Combs, director of curatorial affairs at The Smithsonian's National Portrait Gallery. Considering our current social climate, an exhibition dedicated to Black imagery and motion pictures feels particularly timely.
It's no secret that Black talent and culture have significantly influenced American culture in almost every capacity—film, music, dance, fashion, food, and even politics. Recent exhibitions like "We Wanted a Revolution: Black Radical Women,1965–85," organized by Catherine Morris and Rujeko Hockley, and "Soul of a Nation: Art in the Age of Black Power," organized by Mark Godfrey and Zoe Whitley—both at the Brooklyn Museum—gave audiences a rich survey of Black contributions to the feminist and art movements that are often overlooked.
"From the most minute sort of contribution to the most significant exuberant sort of approach, African Americans have been involved in and been there from the onset," says Combs. "And I think that's really what we want to drive home with this exhibition." Across seven galleries at the Academy Museum, "Regeneration: Black Cinema, 1898 – 1971" places Black folks at the beginning of cinematic history and follows those connections to the present.
"We have four key thinkers that we present in the exhibition with Sojourner Truth, Frederick Douglass, WEB Dubois, and Booker T. Washington and each of them has thought in their own ways really comprehensively about the power of representation and American citizenry, and the importance of both for our Black community in particular," Berger says, continuing, "I think the move we made very consciously to gather background information about the notion of the power of purpose." This through line beautifully acknowledges these historic freedom fighters as the first to truly advocate for representation before the media as we know it even existed. The Race Film section of the show is particularly powerful, illustrating the segregated film production companies and films from that era.
"Looking at the broad breadth of productions that were made at that time, will really be eye-opening, and encapsulate for people not only the challenges that people overcame, but also the promises and the desire that art could provide in terms of opportunities and strength and creative resilience," Combs says. Film posters, costumes, and even an original camera from the 1920s appear throughout the exhibition and I can't help but feel empowered by a connection to these legends.
Many people in the art and film space have discussed the notion of audience in relation to Black expression. Who is the work for? Who should see the exhibition? Who should buy the work? In relation to this exhibition, both Berger and Combs agree it is in fact for everyone: Black history is really American history. "I think that cinephiles regardless [of background] will appreciate the fact that this is about expanding the canon," Combs explains of the show, which is on view through April 2023. "I think about the fact that in when I was going to college, there were so many folks and their parents who will tell you about the fact that they would be thrilled when they saw a Black person on television, or there was this idea that Spike Lee was the first filmmaker of color to produce a film so that there's been this real gap within the Black community and others in terms of this knowledge."
Visual art also takes the mainstage in the exhibition. Works by contemporary artists such as Kara Walker, Theaster Gates, Glenn Ligon, and Gary Simmons demonstrate the intersection of art and film as beautiful narrative devices. Through our conversation, it was clear that Berger and Combs are both passionate about the project and have felt complete support from the show's esteemed advisory board, which includes Charles Burnett, filmmaker and Academy member; Ava DuVernay, filmmaker and Academy member; Jacqueline Stewart, the newly appointed director and president of the board at the Academy of Motion Pictures and several other scholars, curators, and filmmakers.
"I think it brings home the point of how this is an ongoing conversation and something that has had sort of a push and pull in terms of the ways in which there have been successes," Combs says of the experience developing the show, which took five years. "There have been peaks and valleys but ultimately, the real through line is this commitment to joy and creativity."