Since the late 1960s, the best of contemporary performance from across the globe has found a supportive home at the Museum of Contemporary Art Chicago. Like many institutions rethinking their programmatic approach during the pandemic-era, the museum now turns to the cutting-edge—yet frequently overlooked talents—of its home city with Chicago Performs this September 15 and 16. Threading joy, resilience and community through experimental formats, the new annual weekend festival will present a discursive landscape for viewers to explore.
Commissioned artists Bimbola Akinbola, Erin Kilmurray and Derek Lee McPhatter lovingly call different parts of Chicago home, but all express the difficulty of working with limited resources in a city that doesn't often support its creatives at a grand scale. Chicago Performs was born of a desire to help alleviate these problems, offering local artists the funds, the space and the audience to explore new work in their respective practices. "Chicago artists deserve this," says Kilmurray, a dancer used to performing in DIY spaces and clubs. "We're scrappy, resourceful and gutsy, and we're gonna do it anyway. So, it's really nice that other people can watch."
"We've witnessed how important our platforms for Chicago artists have been over years, which have often been one-offs and partnerships with other organizations," says Dr. Tara Aisha Willis, curator of performance and public practice at the MCA Chicago of the program's origin. "In a way I see Chicago Performs as going back to our roots. There's been so much careful work long prior to my presence around finding ways of supporting Chicago artists. This is just a really clear-cut way to make sure that's happening year after year." Integral to the program is the added dimension of scaling up these artists' practices and focusing on artists of color and queer artists, a through line in Willis's curatorial practice. Imbuing the skills to make larger work is central to how Chicago Performs seeks to incubate artistic process as much as mounting the final presentation.
The three artists included in the festival will present new interdisciplinary works that spread out across the museum. Akinbola, with three additional performers, will debut You Gotta Know It: a durational moving meditation on (Black) collectivity, labor, and joy, a seven-hour, disorienting rendition of the Electric Slide accompanied by a score by Elise Hernandez. Akinbola says, "We think about the Electric Slide as always being celebratory, but there's also the anxiety of missing a step," Akinbola explains. "There will be a constant loss of the choreography and coming back together to find it: who are we listening to; who are we following?"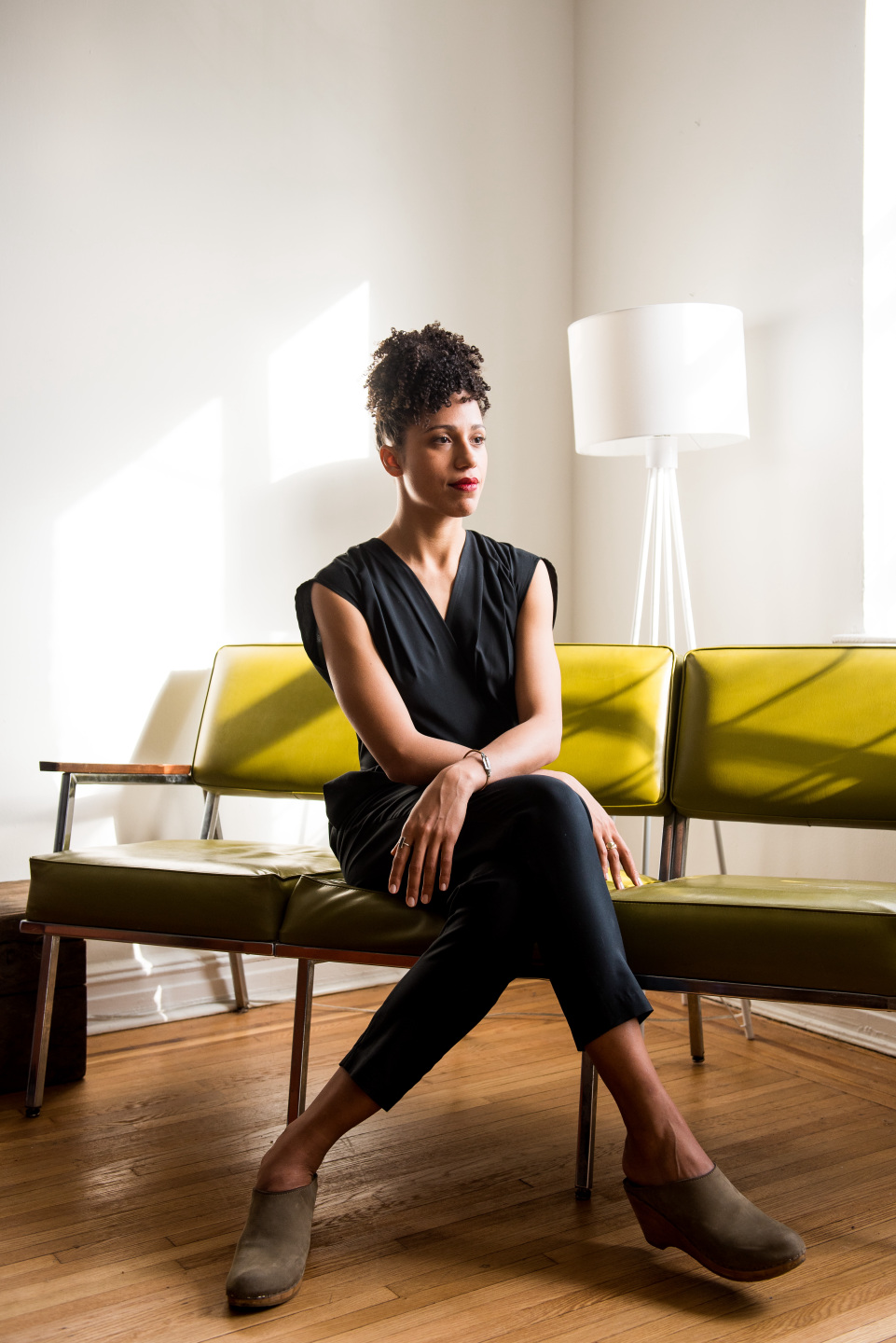 Kilmurray's dance-centered stage work, the Function, asks: "When women and queer folks are tasked with rebuilding, what do we want to build?" The performance seeks to decenter authorship to model the kind of skill sharing and collective effort that an imagined utopia would require. Diminishing the fear of burning it down and starting again, however, is also a stake in the game. This ethos also comes through in McPhatter's Sci-Fi musical theater work, Water Riot in Beta, where a near future group of water rights activists protest a dam blocking access to Lake Michigan by way of a "cyberpunk rock opera." Invested in climate justice, McPhatter says "I'm trying to make something that could be durable and speak to generations ahead of us, particularly for Black, femme and queer people—the communities that I live with."
Streaming through the artist projects and their curatorial support is collectivity, care and the fervent will to experiment with form and imagined utopias. It's in the glimpsing of new worlds where Chicago's artists and activists have always shined, and the inaugural Chicago Performs will put this on full display.