"Fashion is always evolving. We need to think fast, design fast and sell fast because tomorrow there will be something brand new," says Sinesia Karol, whose eponymous fashion collection is celebrating its 10-year anniversary. Originally launched as a swimsuit line, the brand now includes elegant ready-to-wear clothing and high-styled accessories that retail in boutiques across Brazil, Dubai, France, Greece, Lebanon, Portugal and the United States. However, Sinesia Karol's success-driven expansion has not distracted its founder from her original goal of creating detail-oriented designs that appeal to both American and Brazilian women. Rather, the fashion brand remains committed to its roots, collaborating with local Brazilian artists to set the trends through its swimwear and ready-to-wear collections.
Karol grew up on the island beach town of Vitória, just north of Rio de Janeiro in Brazil, where her mother had a small bathing suit production company. "It seems a bit cliché, but she was my inspiration," says Karol. Though she and her husband raised their four children in the United States, she maintains a strong connection with her heritage, including her creative upbringing. When her children got older, Karol chose to split her time between America and Brazil; this international connection continues to influence her eponymous fashion brand.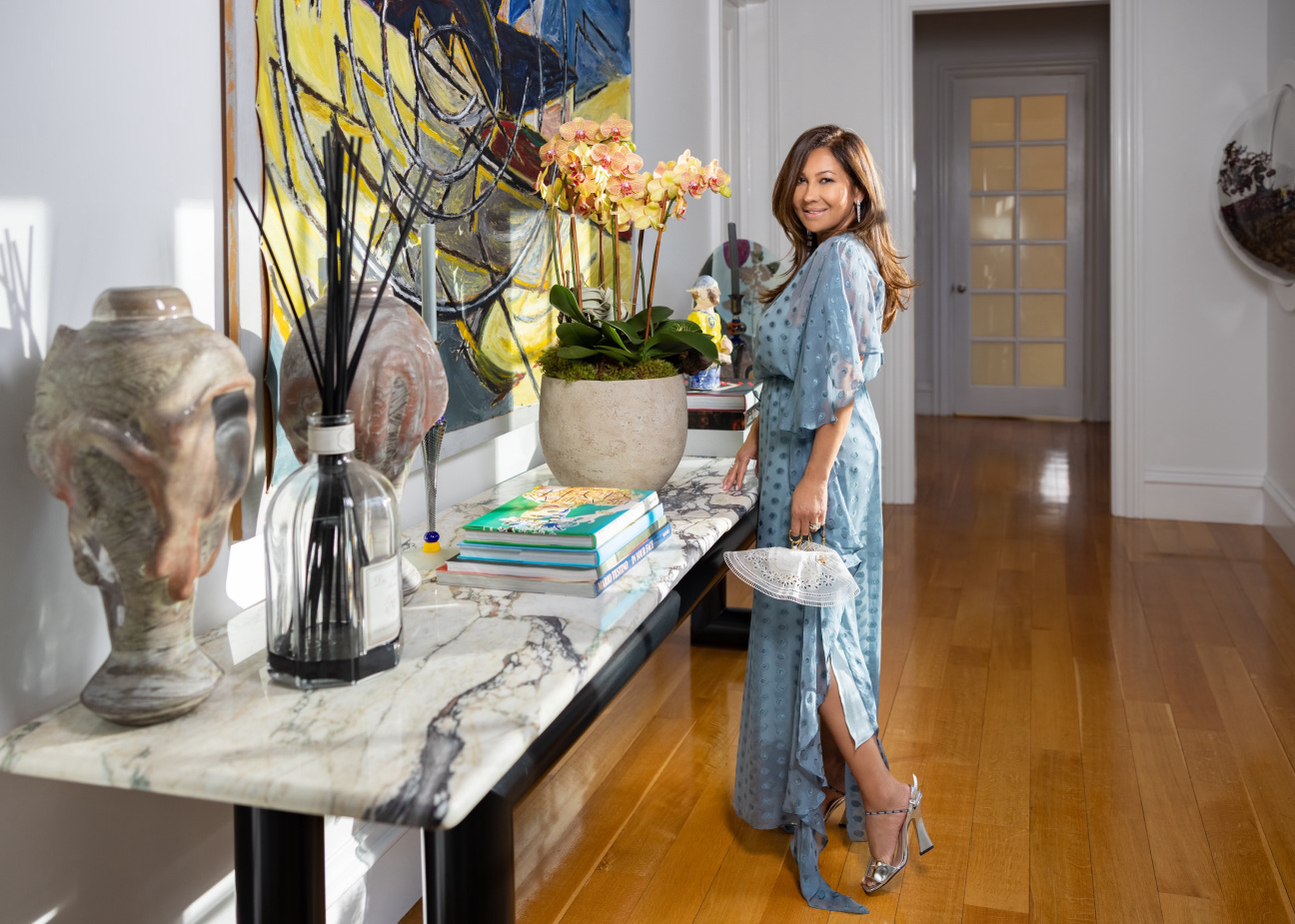 When launching the Sinesia Karol line 10 years ago, Karol sought to create swimwear that would join American and Brazilian markets while paying homage to her Brazilian heritage. "When I first started, I noticed that most women in the U.S. tend to be more conservative with their beachwear than women of South America," says Karol, explaining the significance of the cut of a bathing suit. "I created pieces for both, pieces that they would fall in love with and feel comfortable wearing." A contemporary art collector since 1995, Karol infused her love for art into her brand, partnering with local Brazilian artists to design the patterns for the swimwear. "What I love the most is when I discuss with the artists on my textile team what I have envisioned and truly see it come to life," she explains.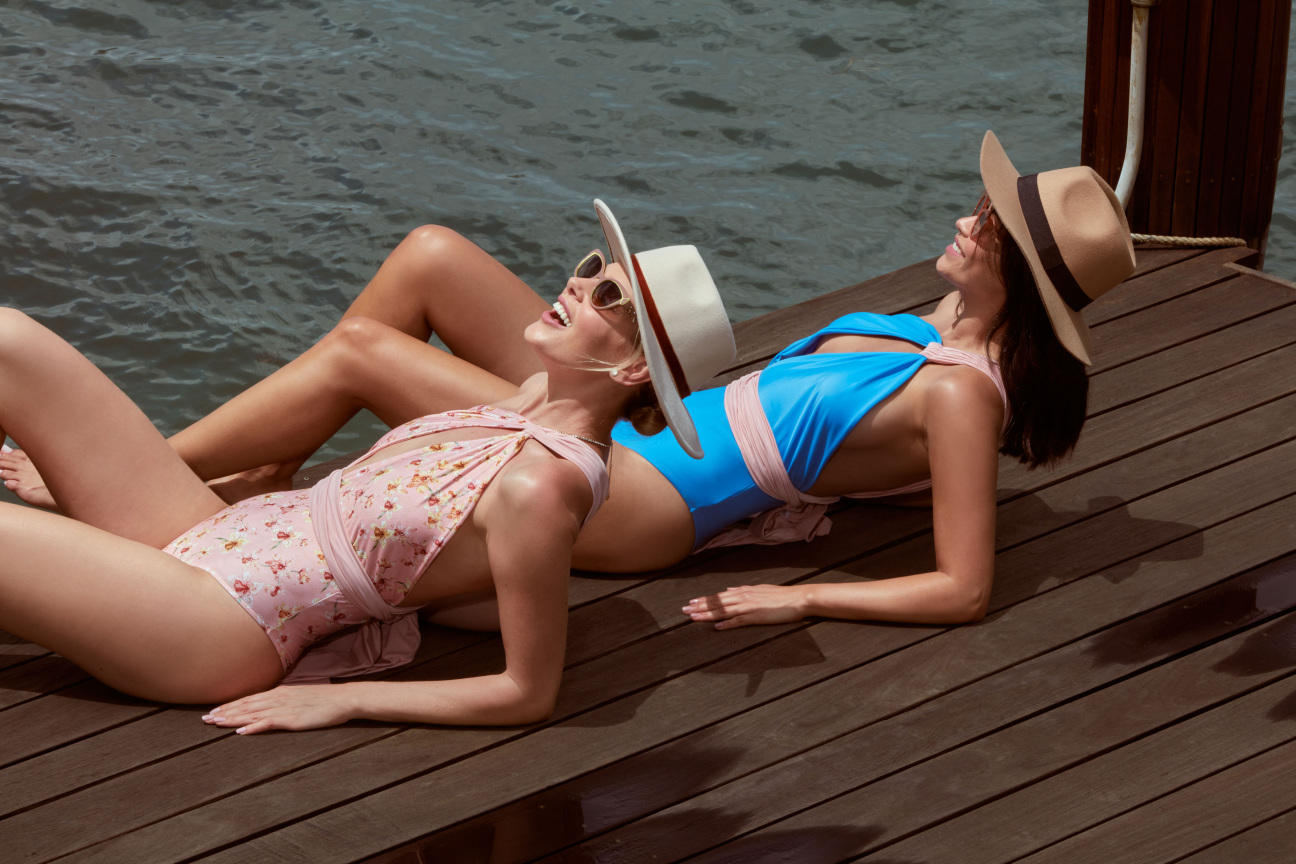 Since those initial designs, Sinesia Karol's success has soared. The brand has expanded its range to include ready-to-wear clothing and accessories and a youth line called AliTai. Though Karol assures that "our approach is still sincere to our roots," she admits that "the new generation has changed everything." Social media plays a large role in dictating the latest fashion trends—its inherent fast-paced nature forces Karol and her team to evolve quickly, a challenge they easily embrace. In the midst of a constantly evolving industry, however, the fashion brand's commitment to quality is constant. Utilizing entirely Brazilian textiles, labor and development is a point of pride for Sinesia Karol. Production is completed with the same hands-on techniques and processes the company was founded with. The only significant change, says Karol, is that "we have a larger team."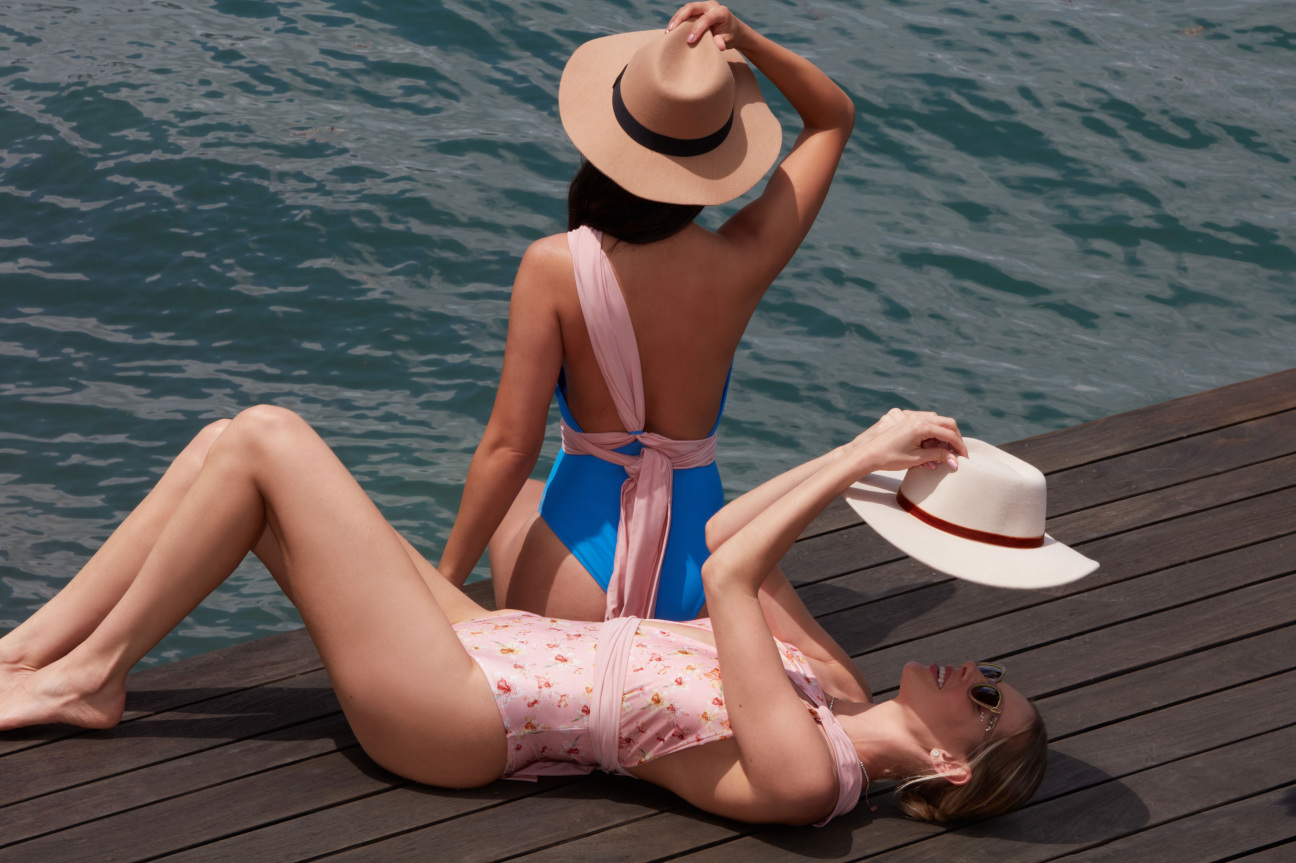 When reflecting on the evolution of her brand and the fashion industry at large, Karol is excited for the future. "I am extremely happy that fashion is more inclusive and body positive," she says. "We are embracing all sizes, shapes and types of bodies." In the next decade, the fashion brand plans to continue expanding and producing more types of clothing, including a men's swimsuit collection, which will be revealed soon. With every new venture, Karol's passion is evident, as is her dedication to creating garments that empower wearers, helping them to feel more comfortable in their own skin.