Cultured Magazine: What are you working on in your studio this summer? What upcoming shows do you have?
Ross Bleckner: I always work on a number of different paintings so that coming into my studio, I always feel that I have different options, which correspond to what I'm thinking about and my mood. Currently, I am working on a group of new flower paintings. They are really about the movement of light and dark gliding along a surface and end up as abstract. They are being presented by Petzel Gallery at the Art Dealers Association of America's The Art Show at the Park Avenue Armory this fall.
CM: Can you tell us a bit about your studio routine?
RB: My studio routine is pretty consistent. I've basically been in my studio in the Hamptons continuously since COVID began and have used it as an opportunity to stay focused, experiment and find new ways to make paintings that I have made before. I more or less do the same thing every day: meditate, work out at 8:00 a.m., head to the studio by 9:00 a.m., rest and read at 4:00 to 5:00 p.m., have dinner early, head back to the studio, sleep at midnight, then, repeat.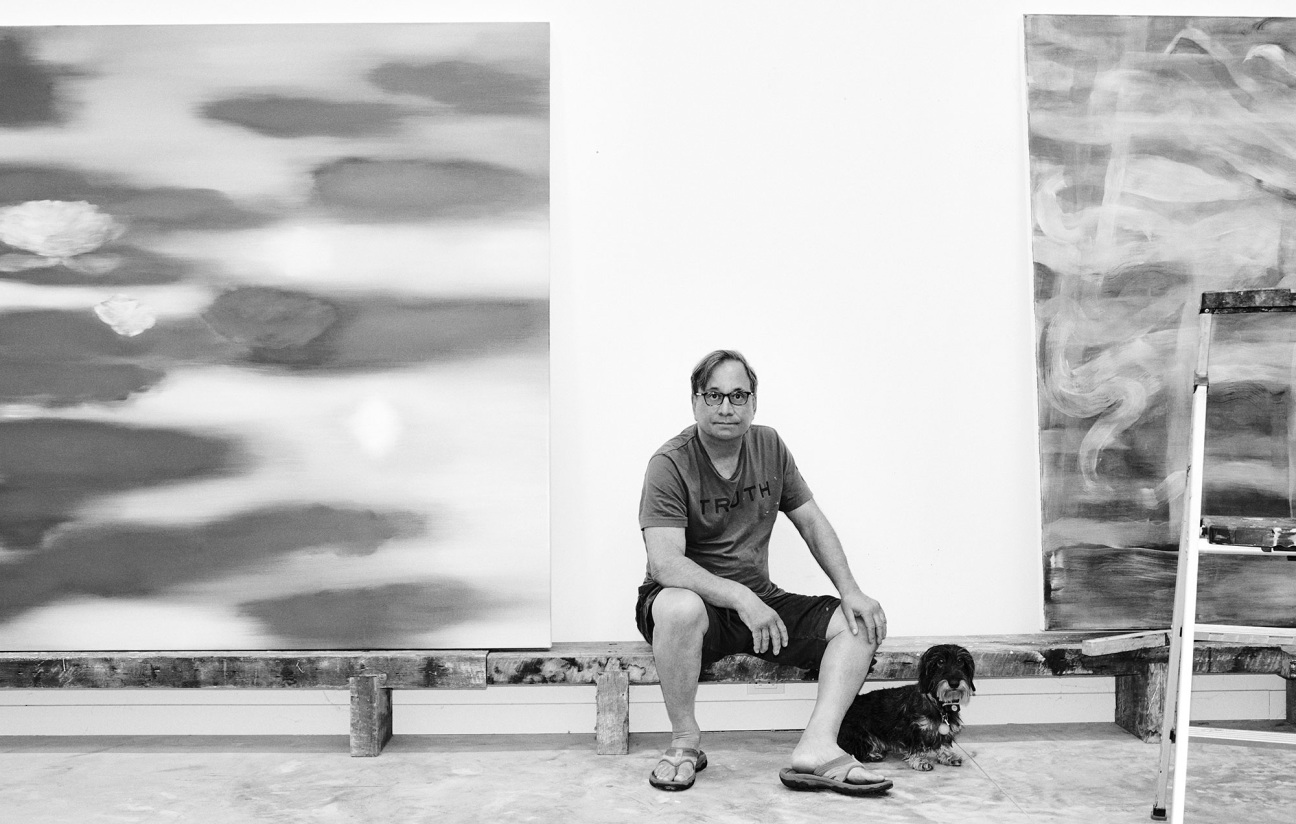 CM: Anything you are specifically looking forward to this summer?
RB: I'm looking forward to getting out a little more this summer. As you know, the last two summers have been pretty hermetic. "Out" means more interaction with the nature all around, swimming, kayaking and I always welcome meeting new people, as long as they aren't phone addicted.
CM: Your Hamptons hot spot?
RB: I don't really know the nightlife in the Hamptons but sunset at Maidstone Park Beach off Three Mile Harbor is pretty special.
CM: Best new addition to the Hamptons art scene?
RB: There are always interesting little pop-up venues that are temporary. I think there will be some cool ones this summer. The addition I like best is when artists move out here. Unfortunately, most who aren't here already can't afford it but in the Springs there are still possibilities, even if it's just a friend's garage.