On July 6, the Miami Design District unveiled its next art intervention, playing canvas to a massive new mural by Afro-Brazilian artist Taina Lima who goes by the moniker Criola. In Jungle Plaza, where works by Gaetano Pesce, Buckminster Fuller and Jean-Thierry Besins were installed nearby in previous commissions, Criola has painted a 39-foot-tall by 137-foot-wide love letter to Black women. Commissioned by Dacra CEO Craig Robins and Miami Design District director of cultural programming Karen Grimson, the mural—titled Interdimensional Portal—portrays Afro-Brazilian ancestors in ritualistic performance. With its monumental scale, its message about their importance cannot be missed.
Born in Belo Horizonte, Brazil in 1990, painter Criola channels her cultural heritage into her art through figuration—Black women are the protagonists in her work. In Interdimensional Portal, her largest mural to date, Criola alludes to ancestral archetypes. She paints lively female figures that access the ancient forest wisdom for medicinal purposes, seemingly transcending the thresholds of knowledge. Criola's style combines dense geometric patterns and color-blocked surfaces to highlight the intersection between African matrices and Brazilian flora and fauna. Through her artwork, Criola aims to actively confront racism and state repression; the vibrant mural challenges contemporary social justice issues by affirming the role of women in society.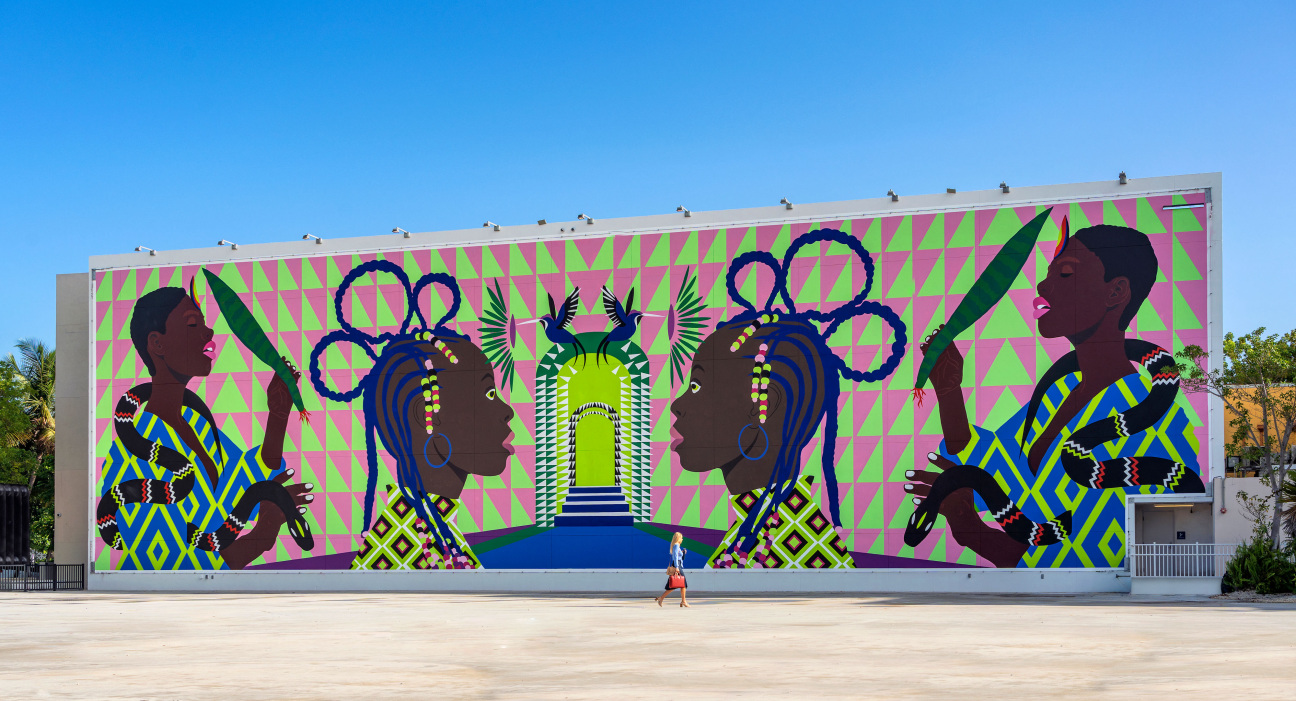 Interdimensional Portal replaces its predeeding mural, Jungle, installed by collaborative art studio 2x4 who have an additional work, Vortex, painted on an adjacent surface. Through this new commission, the Miami Design District celebrates trailblazing creatives that use art for the purpose of social justice and the call for equality and equity. The mural marks Criola's second public exhibition in the United States; her first, titled Black Girl Magic, was unveiled in Las Vegas last year. Her other monumental works have been displayed in São Paulo, Rio de Janeiro, Belo Horizonte, Paris and Minsk, Belarus.