The American artist Tom Wesselmannwas one of the pioneering figures of the PopArt movement in the country. Born in 1931in Cincinnati, Ohio, Wesselmann originally pursued a career as a cartoonist, but following a revelatory moment encountering Robert Motherwell's Abstract Expressionist painting Elegy to the Spanish Republic in New York's MoMA, he switched paths and embarked on a life dedicated to art. Throughout his career, which spanned from the late 1950s to his passing in 2004, Wesselmann explored the language of mass culture, which he skewed and reproduced by means of painting, collage and sculpture.
"I've always been interested in Pop artists of that era," says Stuart Vevers, creative director of American fashion and accessories brand Coach, referring as well to Wesselmann's contemporaries like Roy Lichtenstein, Claes Oldenburg and Andy Warhol. "So Tom's workreally resonated with me." Wesselmann's art is at the top of Vevers' mind at the moment. Why? Because this summer, Coach is launching a capsule collection of bags, clothing, footwear and lifestyle goods adorned with Wesselmann's most iconic artwork.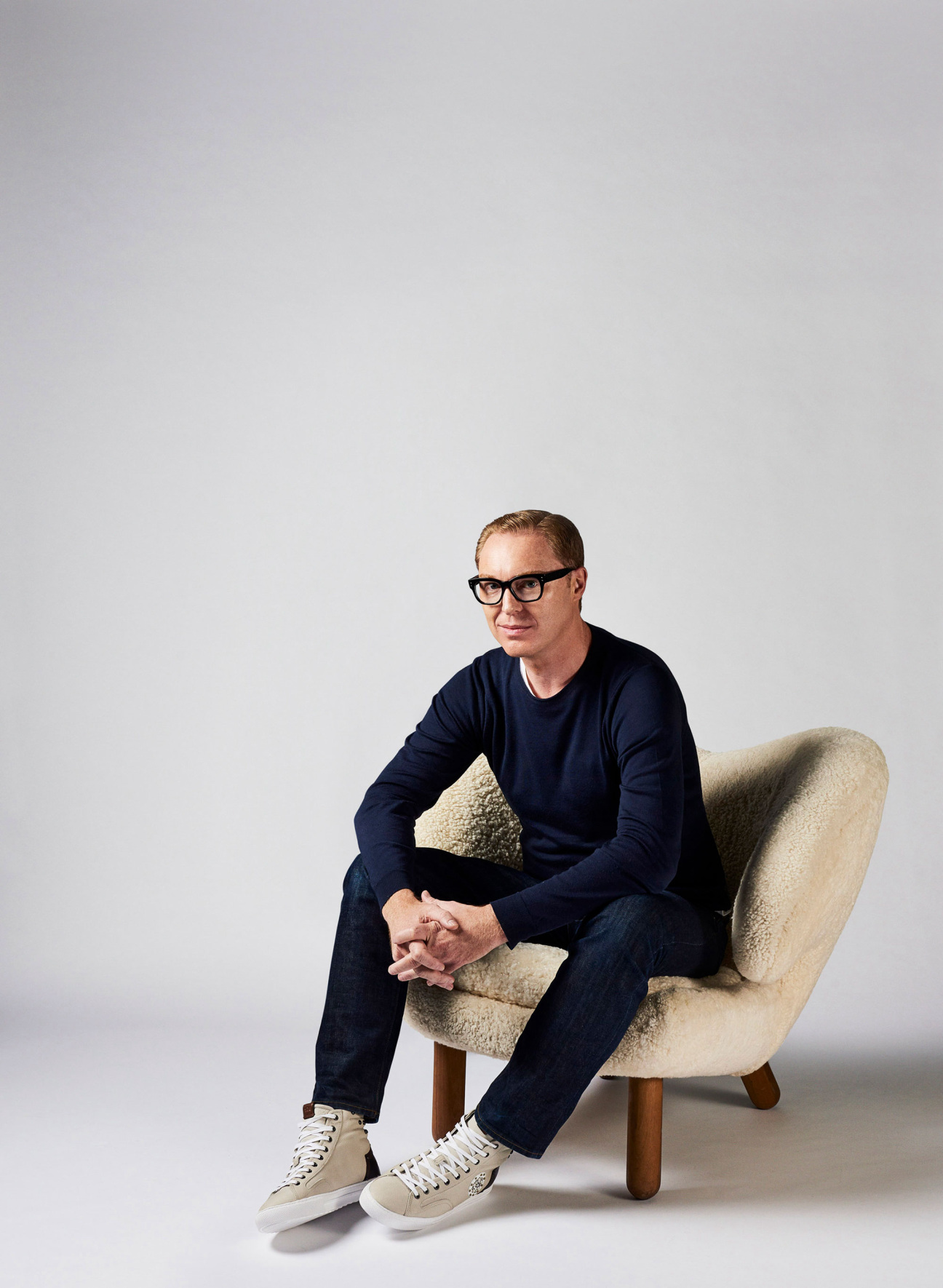 "I'm perpetually curious about American pop culture, whether it's TV, movies or art," he continues. America may be a far cry from his native Yorkshire in northern England, but Vevers' CV has covered some miles. He cut his teeth in the late nineties working for luxury houses like Louis Vuitton, Givenchy and Bottega Veneta before being appointed creative directorat Mulberry in 2005 and then Loewe in 2007. In 2013, he snagged the top job at Coach and has been there ever since. But leading a brand so steeped in classic Americana as Coach—which was founded in Manhattan in 1941 and has since carved out a niche as a "down-to-earth everyday house," as Vevers describes it—has allowed the Brit abroad to explore these fascinations on a grand scale, which his recent projects attest to. Last year, he and his team produced a kitschy homage to 80s public access TV, starring the likes of Michael B. Jordan and Debbie Harry, while the FW22 runway showtitled, "Somewhere in America," took place on an imagined suburban street. "It's always hada certain sense of exoticism about it becauseI didn't grow up with it," he adds. "Even the very mundane feels fascinating because I first witnessed it in a movie or television show. Everything has a glow of Hollywood about it."
Knowing that, it makes sense why Vevers would be drawn to Wesselmann's paintings and collages. His blindingly colorful canvases were often blown up billboard-size and played on the quotidian images dominant in advertising and contemporary culture at the time—food and packaging ephemera, consumer products, women's bodies reduced to their various parts—always in simplified palettes that ironically leaned on the ultra-patriotic shades of red, white and blue. In his Still Life #16(1962) collage, forinstance, Wesselmann depicts a manicured woman's hand, likely cut from a magazine, pouring a can of Libby's Fruit Cocktail into adessert glass. Around it sit two bottles of SevenUp, a cigar and a narrow vase of roses pasted flat against a photograph of a lighthouse—nothing that would be out of place in the typical American home.
"It was a lot of pressure choosing the perfectartwork, to make sure you represent the artist in the right way," Vevers says. "This is Tom Wesselmann and Coach coming together, soit was important for us to understand not only what we could take from his work, but also what Coach could contribute." The final pieces are a playful blend of both parties: leather bags embellished with red-lipped smoking mouths; adenim mini-skirt printed with a still life painting of a lipstick tube, matchbook and sunglasses; a white t-shirt with a bouquet of blooming tulips,among others.
It's also interesting that in a moment in which Vevers has been sifting through these symbols of American culture, a fashion-savvy younger generation are plundering his own house's archives. The mid-2000s Coach look—a logo-print mini bag slung over the arm of a buzzy celebrity—has become just as much of an enduring symbol of that era in American cultural history as the objects Wesselmann depicted in his paintings were of his. Vevers agrees that it's become a cultural emblem of sorts, and that this current revival has brought into focus his own legacy as a designer. Because, who knows? Maybe we've yet to see Still Life with Coach Bag up at the MoMA one day.