What unseen forces determine whether an artist will succeed? The Art of Making It, a new film directed by Kelcey Edwards and produced by Debi Wisch, producer of Emmy-nominated (and art world hit) documentary The Price of Everything, puts facts and figures behind this age-old speculation.
In an hour and a half's time, The Art of Making It viewers are taken on a journey with four artists—including industry favorite Jenna Gribbon and Cultured Young Artists alum Gisela McDaniel—on the brink of what they hope to be pivotal moments of success in their respective careers. As we follow each, we are treated to their unfiltered thoughts about the systems that bred them and questions of longevity.
The documentary film wastes no time inciting shock value, opening with well-known flipper Stefan Simchowitz as he makes his way through Felix Art Fair in Los Angeles. While we watch the broad range of reactions from those he encounters—some cordial, others dismissive—Simchowitz muses on his disdain for the art world's operating procedures, decidedly placing himself outside of that sphere. A continued focus on this character and his musings throughout the film leaves one wondering: is a case being made for someone widely considered to be playing on his own team?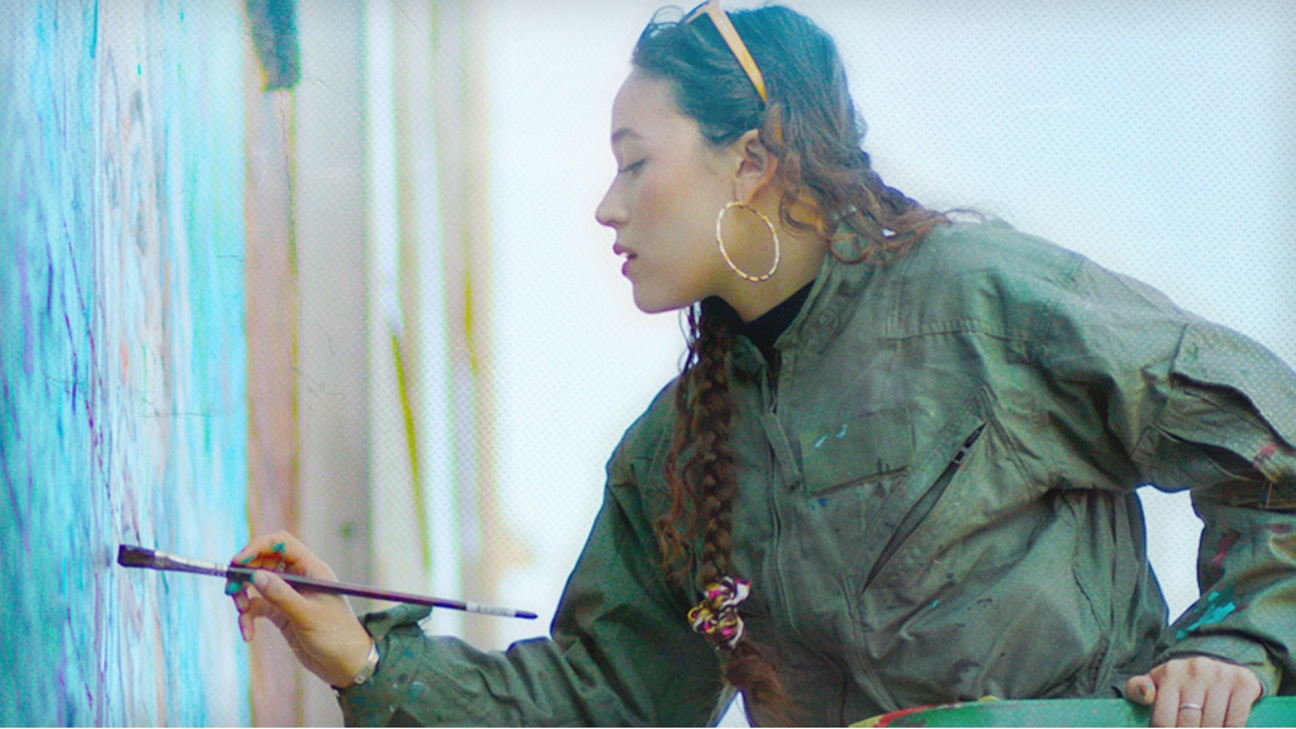 Commentary that follows comes from a cast of characters whose distinct vantage points paint a full picture of the labyrinthian art industry. From the late veteran critic Dave Hickey (who died in 2021) to meme-maker extraordinaire Jerry Gogosian, Pace Gallery CEO Marc Glimcher and nonprofit director César García-Alvarez, the juxtaposition of talking heads is unequivocal. Yet, each shares a similar message, acknowledging the absurdities of the industry they inhabit.
One artist story The Art of Making It pays special attention to is that of Chris Watts, a mixed-media abstract artist who was dismissed from Yale's star-producing MFA program (Watts's classmates included Jordan Casteel and Aaron Fowler). We learn that Watts' foray into abstraction as a way to examine narratives in Black culture, was not well-received by Yale and lost him his coveted spot.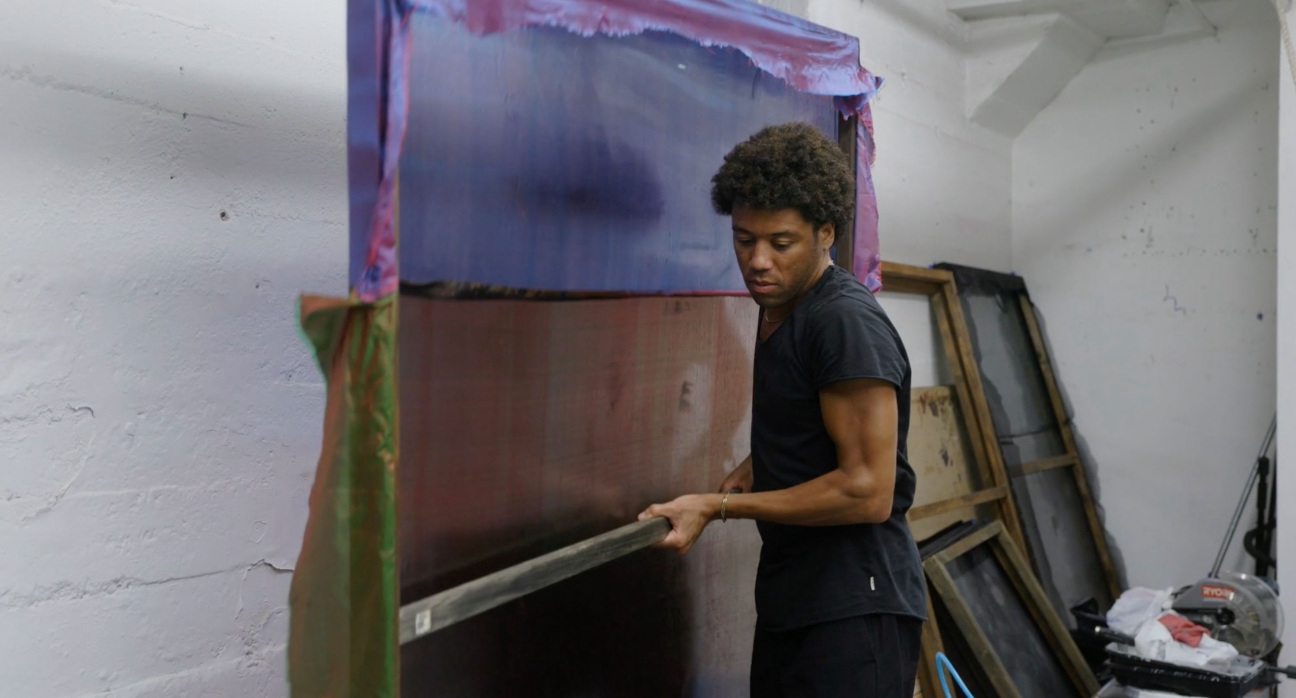 How to fight back against inequitable systems is examined throughout the documentary. When filming began in early 2020, no one could have predicted the pandemic that would soon affect the globe, and consequently the status quo of how the art world operates. Whether or not these subtle disruptions will remain or become obsolete with business as usual is still to be seen, but what the film does in the interim is provide a true look at their current state.
"I'm interested in the film because it shows people's lives lived in art. Not fame, parties, dinners, and mega-galleries. This film pushes the top-line news of the art world that reaches the masses aside," explains Jerry Saltz, senior art critic for New York Magazine, and one of many experts featured in The Art of Making It. "People have a completely distorted view of the art world. The Art of Making It gives you the rest of the story, the vast majority of the story."
Whereas The Price of Everything allowed audiences to peek beyond the thresholds of some tightly closed doors, the information presented in The Art of Making It is not revelatory for those versed in the art world. Nevertheless, it succeeds in capturing one thing that everyone featured in the film can agree on: the current structures of the industry do not serve artists and they need radical disruption.