Laetitia Tamko is careful with her words and music. So when she was asked to perform at Storm King Art Center's "A Summer Night" in Upstate New York this June, she knew she'd have to create something special, even magical, to share with her audience.
The Cameroon-born, New York City-raised musician wasn't always so sure that music would be the path for her. The self-taught indie star got her musical start during her senior year in high school when her parents bought her first acoustic guitar from Costco but put her passion on the backburner while she studied engineering at The City College of New York. However, she couldn't suppress her natural urge to write and create songs for too long. Her first record, Infinite Worlds, was born between exams and homework in 2017 under the monkier Vagabon. To Tamko's initial surprise, it gained national acclaim. After that, engineering took a back seat to music.
In late 2019, Tamko released her second, self-titled album, Vagabon, written and produced nearly entirely by her with a completely different sound and feel to her paired-down, indie debut. "I wanted to make a statement about the kind of artist I want to be and to also show the different sides of me," she says of the music, which she finally began touring across the United States late last year. "So many artists have multiple things that they can do. And I wanted to make that statement upfront. I'm going to make these records and the kind of fans I want are those who are down to go on that journey with me."
Vagabon is more sonically complicated and synthesized than Infinite Worlds. In it, Tamko uses more beats and incorporates sound waves and electronic signals that add to her voice and traditional instruments—she plays several, including drums, guitar and keyboard. Combining her already interesting and authentic vocals with overlapping synthesized sounds creates a modern, pop-like tone to the songwriter's mellow vibe. As an engineer, she's curious about the evolution of music and the endless possibilities that come with producing.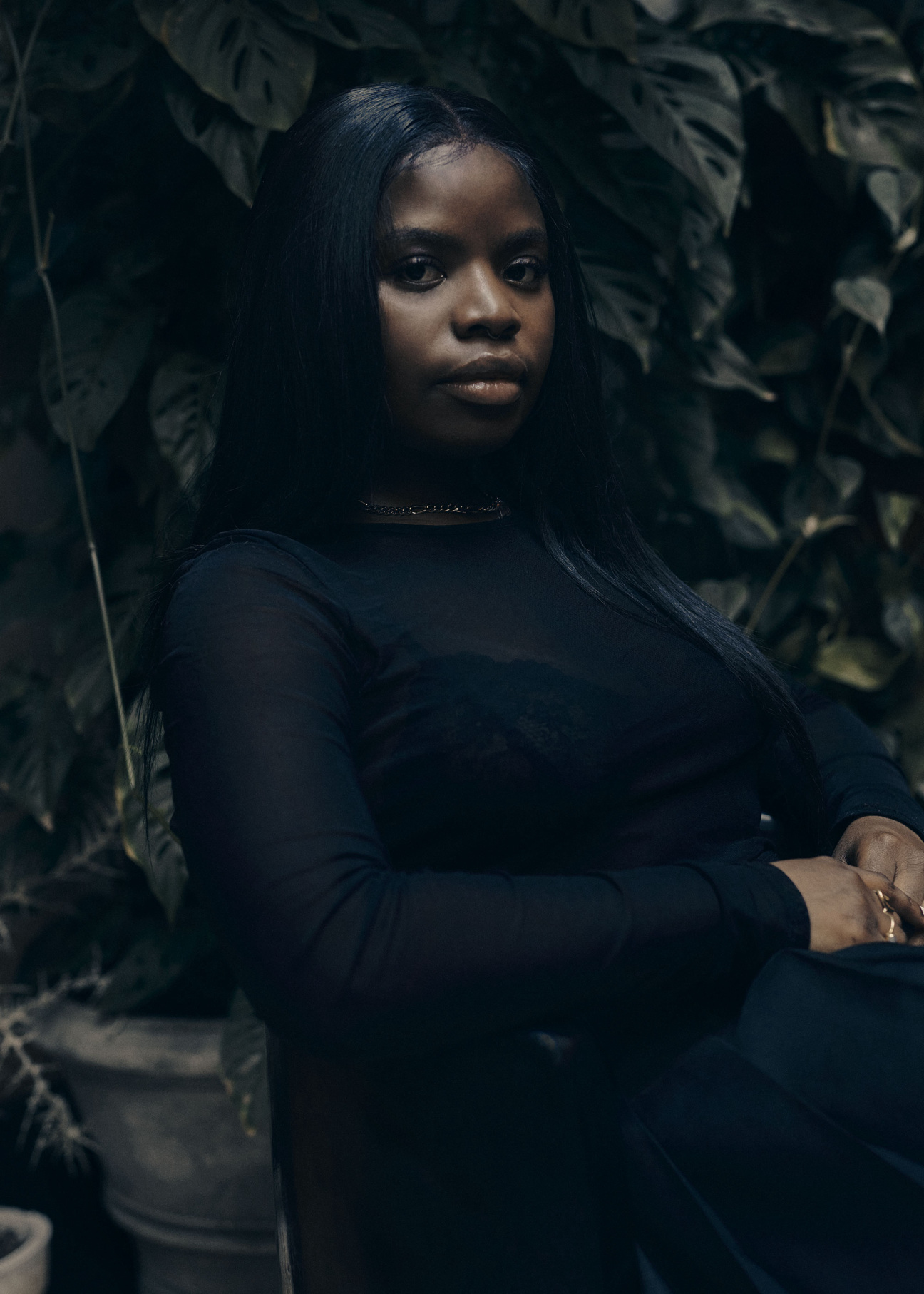 Tamko sees her albums as snapshots in time, archival pieces of whatever exploration or mental capacity she was in at those moments. Because life is anything but consistent, she knows that her next one will adapt in style from everything she's learned since creating Vagabon. And as she embarks on the journey of being an artist, it's important for her to change as she grows and learns. She's intentionally not boxing herself in, in any measure.
As a musician, Tamko chose the pseudonym Vagabon because of the sound and the ease with which people could pronounce it—compared to her French birth name that Americans could never seem to get right—and the sense of adventure that came with it.
"It's funny, in some cultures it means someone who's kind of all over the place and not put together—it's not a good word!" she says of the word "vagabond," from which her stage name is inspired. Despite the connotation, the definition seemed to fit. "Growing up, I've always had this sense of going places, and I don't mean career-wise, I just mean physical places. I always wanted to leave and explore. What I did know for sure is that I didn't want my name to be mispronounced."
Surely, though, as Tamko gears up for her Storm King performance on June 25 wherein she will play Vagabon for a crowd, an experience delayed by the pandemic after COVID-19-based tour cancelations in 2020, the name Vagabon will be said loud and clear by fans from around the world, art-loving New Yorkers included.
"The landscape is so beautiful, I'm really excited to be performing there," she says of the sculpture park venue, which will be open afterhours for the special event. "Especially at night, it's like a national treasure. I'm really looking forward, as a New Yorker, to be performing amongst these sculptures in the landscape under the summer sky in the Hudson Valley."